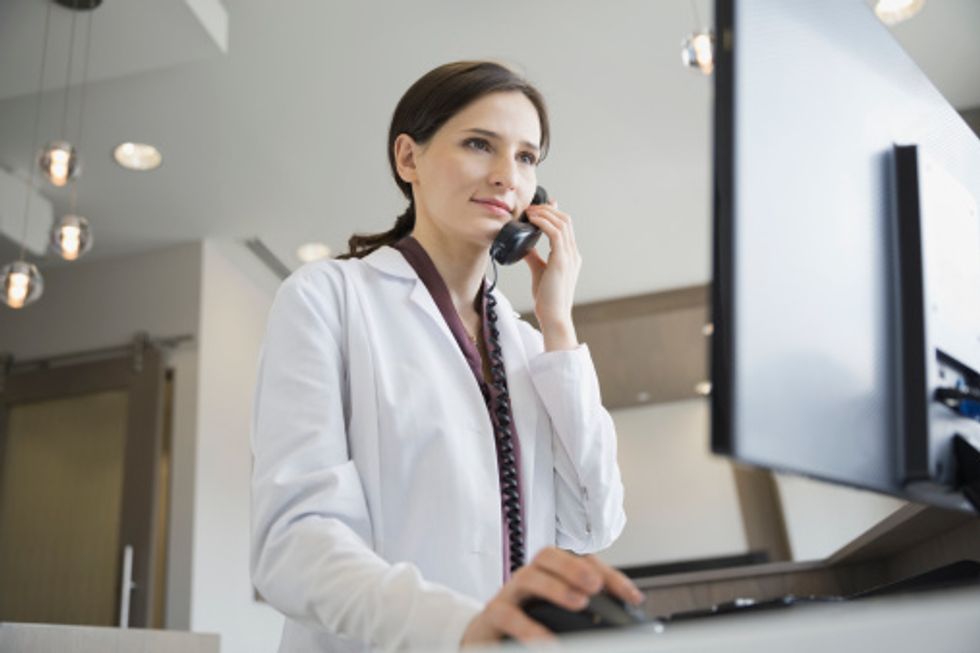 Kickstart Your Productivity With the Best Standing Desk
Think of where you spend most of your time. If it's your bed, congratulations. But for most of us, the answer is probably our desk. Our desks are where we sometimes do work, sometimes goof around, and they are the home base of all of our papers, books and devices. Because the human-desk bond is so strong, it's wise to invest in a high-quality one.

There's recently been a lot of buzz about standing desks and their health benefits. Sitting for eight hours in a row without moving makes us feel fidgety and uncomfortable, so an adjustable desk is a good solution. When used correctly, standing desks can help you to feel more energetic and productive. They can get your blood pumping. And NextDesk is the leader in the field of office furniture 2.0.
NextDesk got its start in Georgetown, Texas, where all of its desks are manufactured. Their mission is to revolutionize the way we think about working. Taking only 15 minutes to assemble, NextDesk is as simple to set up as it is to use. Kind of like a bed that can program your desired softness, NextDesk has 267 programmable height options. The desk is made with an aluminum frame and bamboo surface. It is minimalist, sleek, and powerful (coming equipped with 18 volt DC Motors). The soft start/stop technology makes adjusting the height a cinch. It's not at all like operating a tractor.
NextDesk comes in a variety of models and finishes. We're a huge fan of the NextDesk Air, which is aptly named for its air-thin ¼ inch surface. The Solo Plus is great for small offices, and the Conference is the ultimate way to make meetings shorter and more productive.
The other great thing about NextDesk is the 30-Day Satisfaction Guarantee. Most of the models also come under a 5-year warranty. When you buy a NextDesk, you'll also be supporting the environment. NextDesk uses toxin-free products, sustainable and recycled materials.
For a long-term solution to out-of-date office furniture, there's no better way to go than NextDesk. You'll never want to go back to your old desk again.