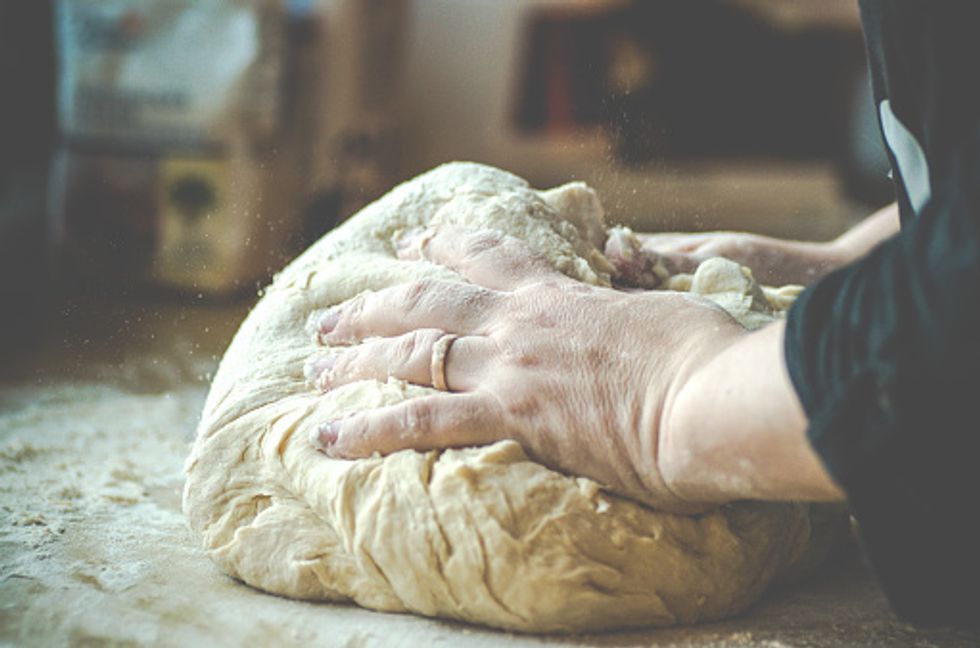 Here's What Happens When a Doughnut and a Cinnamon Bun Fall in Love
When you think of food halls, you'll probably imagine depressed coeds slouching over trays filled with unrecognizable goop of all colors and smells. Now think about the opposite of that, and you'll get New York City's latest culinary Mecca, the Great Northern Food Hall.

Located in Grand Central Terminal, it already lives among a community of great food stations. But this one is right at the entrance. The name sounds kind of intimidating, we know. And at first, the food may look so, too. But trust us, what you're about to savor is unlike anything you've ever had before.
Unless you've been to Norway, that is. The food hall features delights from the Nordic countries, including Danish open-faced sandwiches, gourmet coffees, grain dishes, roasted meats, and even craft beer and cocktails. But we're here to talk about the strange and delicious beast that is the kanelsnurrer.
When you walk through in the morning, you'll be serenaded by the song of cinnamon. The source is not a doughnut, a cronut, or anything nut-related. It's a perfect, spiraled pastry with the consistency of an American cinnamon bun, but without all the sugary mess. In beautiful cases, these pastries sit enjoying their short time on display before they're inevitably taken down by commuters, tourists, and locals alike.
Anything you get at the food hall will be surprising, and will take you right to the Nordic countryside. Get inspired and take a bite. Then another. And another.