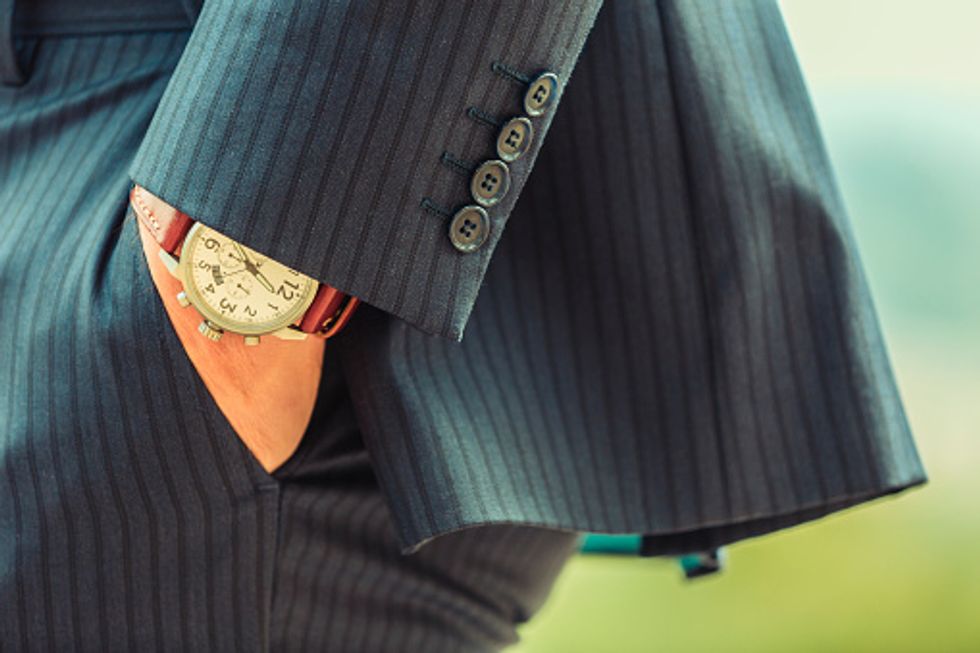 The Best Luxury Timepieces Club
There are few things that immediately exude class, wealth, and sophistication. One of the more noticeable is a luxury watch. With something expensive and intricate fastened right on the wrist of your less dominant hand, you are telling the world you've made it. Well, at least enough to afford the accouterment silently ticking away through each moment of your seemingly highfalutin existence. If you are unable to spend that kind of bread on a luxury timepiece and you're not Flava Flav, there is still an affordable way you, too can enjoy the feeling of an exquisite timepiece weighing down your arm. You can become a member of an annual luxury timepiece club (yes, these exist) and our hands down favorite is Eleven James. Even the company name oozes finesse. Learn more about this elegant club and you'll no doubt want to become their newest member in a matter of minutes. All you need is a watch to let you know it won't take long to be convinced.
With an annual Eleven James membership, you will enjoy a beautiful watch of your choosing for a few months at a time, then return it for a new style. You simply choose an Eleven James collection that suits your taste and select how many watches you'd like to receive per year. You may also customize a membership program personalized to your liking. It's your choice whether you'd like a say in which timepieces you'll be receiving or if you'd prefer to let the Eleven James experts do the choosing for you. Members get points with each membership purchase and these points can be used towards more watch shipments or to buy a watch to keep as your very own.
Membership starts at $149 per month up to $1,259 per month depending on the styles and expense of the watches you desire and the frequency in which you turn them over. Eleven James carries hundreds of the world's finest brands and styles of watches including Audemars, Piguet, Bell & Ross, Breitling, Cartier, Omega, Rolex, and other high quality names. All watches are clearly pictured on the Eleven James site with great detail including movement information, band materials, clasp type, dial color, and more.
So watch ya waiting for? Clock in at the Eleven James website and see what you can do to make yourself even more dapper than you already are. You have the time, don't you?