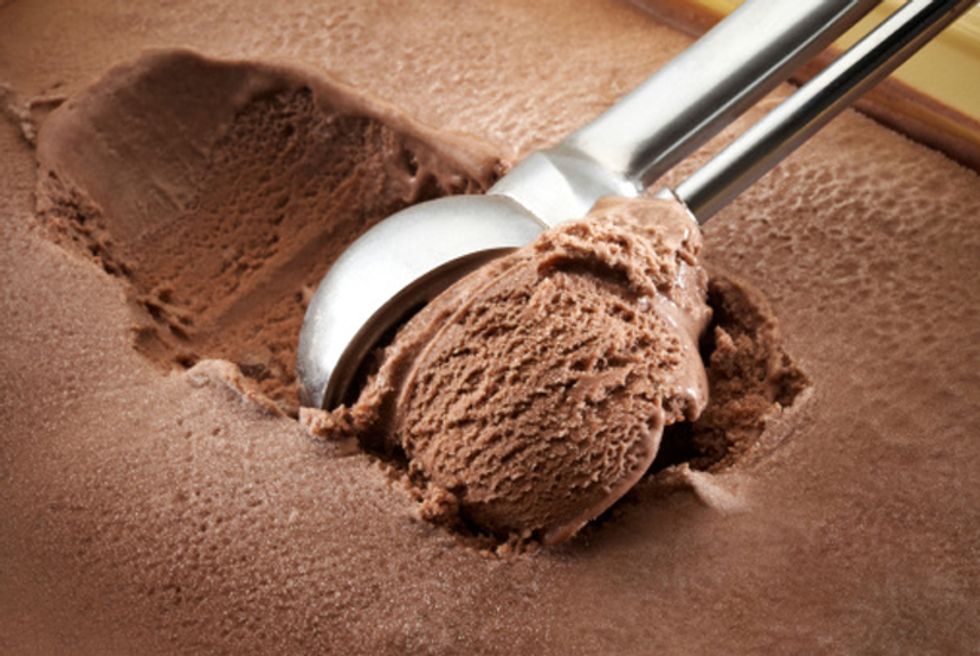 Best Home Ice Cream Maker Machine
While I've never screamed for ice cream as I'd always expected to from all those years chanting the popular rhyme, I've certainly salivated over it and enjoyed many a scoop during my lactose-loving years on Earth. I've been to ice cream shops, fro yo franchises, supermarkets of all kinds, and ran after that musical, whimsical truck as a wee one. But never had I made my very own ice cream. Not until I realized just how easy and delicious it could be to create ice cream, sorbet, yogurt, gelato, and more right at home with an ice cream maker! There is a variety of such machines on the market, so if you were thinking of buying one, you may feel frozen in your tracks as to which one to choose. No need to have a meltdown! We've got the scoop on 3 great ice cream makers, including the one we're drooling over… the Cuisinart Cool Creations™ Ice Cream Maker! Get ready to enjoy homemade frozen treats every day of the week, not just on 'sundae'.
The Cuisinart Ice Cream Maker is sleekly designed in a modern brushed metal, so not only will it churn out mouthwatering treats, but it will look stylish while at rest atop your kitchen counter. For a deliciously reasonable price of $139.99, you will delight in making ice cream, gelato, sorbet, and frozen yogurt, ready in just 20 minutes with the ease of its fully automated LCD screen control panel. The maker comes with an extensive recipe book to guide you in creating new flavors, so your taste buds will tingle with new desserts any time you wish. It makes up to 2 quarts at a time, so be prepared for some sharing with your ice cream-loving friends. There's no need for added chemicals, salt, or even ice in order to use the Cuisinart and it is BPA-free. It's super-easy to clean and comes with a 3 year warrantee. This machine is sturdy yet compact at 12.5" x 12.875 x 18". You'll make up for the price before you know it, as you'll no longer shop for brand name ice creams or overpay at trendy frozen yogurt joints. The Cuisinart truly is a cool creation (with a cherry on top)!
If you are not willing to shell out the money for something like the Cuisinart, you can opt for a cheaper option at $34.99, the Hamilton Beach 1.5 Quart Capacity Ice Cream Maker. This one will also churn out many frozen treat options but can take up to 40 minutes to get the job done, and the machine is considerably noisier than the Cuisinart. The Hamilton Beach also comes with recipe ideas and is easy to clean. It's not nearly as fancy looking as the Cuisinart – it's made of basic white plastic – but for the price, it's not too shabby. This one is a bit smaller than the Cuisinart and comes with a go-anywhere handle, so you can lug your ice cream maker to a pals house to share the love.
For those looking to save on fat and calories or have no tolerance for dairy, there's still a chance for you to indulge in creamy sweets along with the rest of us. The Yonanas Elite will impress you with its ice cream-like concoctions made from fruit! It's recommended for use with frozen, over-ripe bananas which churn through the Yonanas to create smooth and sweet frozen treats. It comes with a recipe book for various combinations, flavors, and add-in suggestions. The Yonanas is $99.00, comes in black or red, and is a light 7lbs. It's quiet and easy to clean. This machine is definitely an amazing invention, but you can't beat the real thing you'll get with the Cuisinart.
So say goodbye to Fudgie the Whale, Ben, Jerry, and those teenaged goofballs at the local yogurt store since you won't be seeing them any longer. You are now your favorite name in ice cream! Well, you and Cuisinart anyhow. Enjoy!