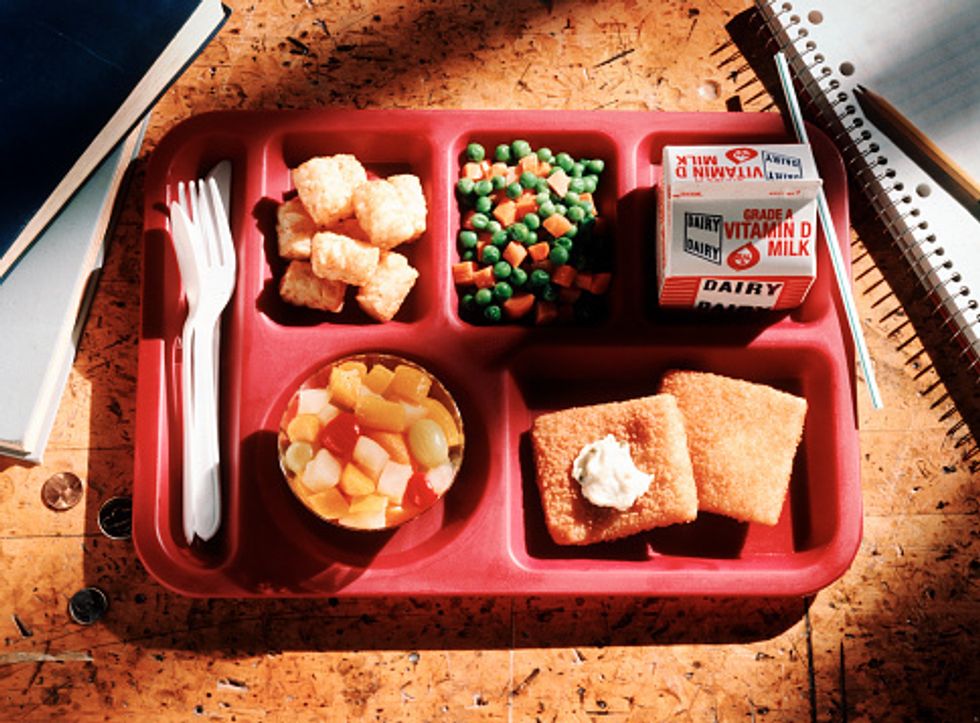 Our Favorite Throwback Back-to-School Movie
In 2004, our lives were changed forever. Two words: Mean Girls.

What it appeared to be on the surface was a high school drama filled with all the nastiness of relational aggression and partner tug-of-wars that we all, hopefully by now, forgot about. But just when we've moved on, Mean Girls is always there to bring us back to those days.
When new girl Cady Heron proves to be perfect mean-girl bait, Regina George sinks her claws in. At the cost of betraying her nerd friends, Cady becomes part of the Plastics -- the pink-wearing girl mob headed by the moody George and supported by the emotional Gretchen Weiners and the, how do we say…simplistic, Karen Smith. But when Cady actually becomes a threat after she goes for heartthrob Aaron Samuels, (Regina's ex…) things get wild.
But beyond all the drama, the movie is one that you can watch over and over again without getting nauseated. It's Cady's strength that inspires us, and her eventual retreat to her natural identity that gives a voice to what we all go through in high school.
It's a film about human nature, above all. And the witty writing is a vessel that drives the emotional point home -- that we all belong somewhere, and it may take a bit of experimenting to figure it out.
When it comes to educational gleanings from Mean Girls, the limit does not exist.