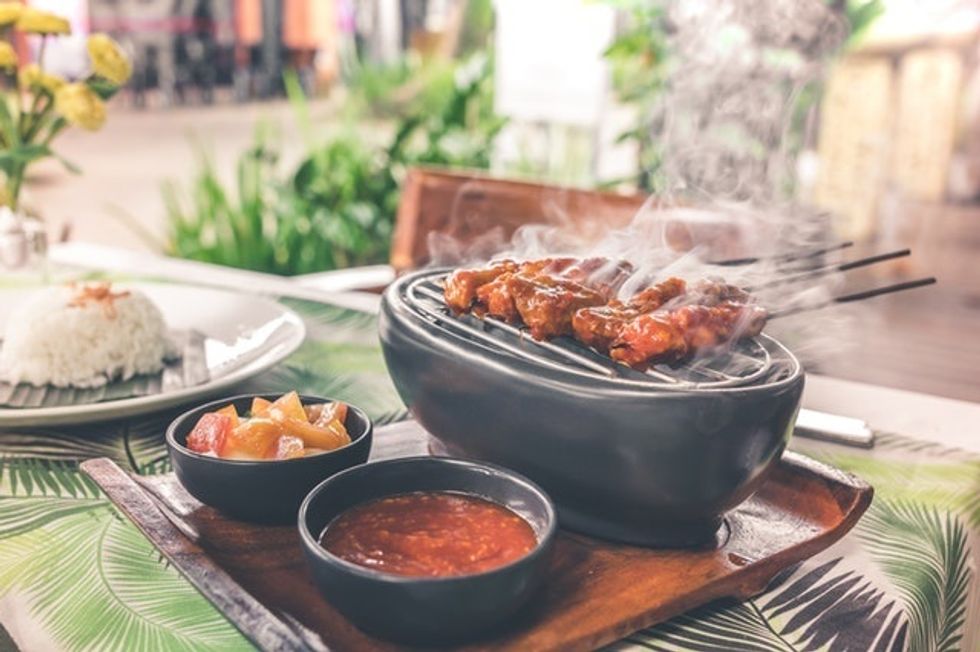 Feast Smarter With the Best Affordable Outdoor Gas Grill
Grilling season is fast approaching and we're getting fired up! But you don't need to spend a fortune to have a feast. Here's our top pick for the best in outdoor affordable grilling.

Weber is a trusted name in grills. That's why we love the Weber Genesis E-310. This grill is a great option for any level of griller. It's easy to assemble and has a sleek and smart design. You can even store all your tools right inside the grill and be ready for action.
The three stainless steel primary burners make for consistent and even grilling. Not to mention the hood is covered in porcelain which aides in heat retention.
The 637 square inches of space can fit up to 24 4-inch burgers. So whether you're just cooking for a small family gathering or are hosting a Memorial Day block party, you'll be well-equipped with this reliable grill. Among the other tasty features include the rapid-fire heat-up and minimal flare-ups. The grill can get to about 600 degrees in only 7 minutes.
The flavorizer bar catches delicious drippings that otherwise would have been sacrificed to the grill floor. This grill is sturdy enough to handle a hefty brisket or rack of ribs. Also, it can be hooked up to a natural gas connection. The Weber Company is backed by a guarantee and is meant to be long-lasting. Their customer service is also top-notch.
But what about all that grease? Not to worry. The Weber Genesis E-310 is easy to clean and keeps grease at bay while maximizing flavor.
So gear up for the grilling season and save your appetite. It's time to feast.