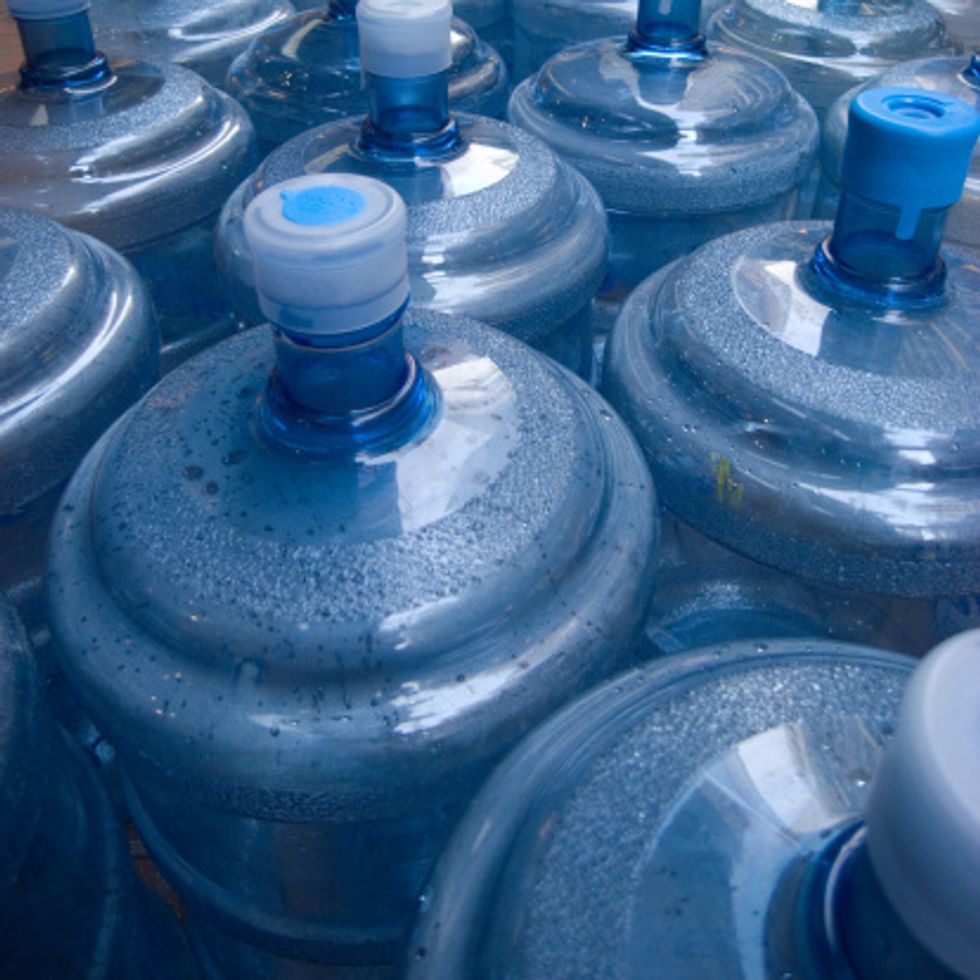 Drink Up With the Best Water Cooler For Your Office
We all need water, and there are many ways to get it. Bottles, fountains, refrigerator filtration systems, or water coolers. For a large office, a cooler is the most efficient way to maintain maximum hydration. But water coolers are typically high maintenance -- especially for those of you that don't like to do heavy lifting. In most models, you have to heave 5 or 6 gallon water jugs and don't even get ice-cold water. That's why we think it's necessary to invest in a model that provides everything for you, without the heavy lifting.

The Whirlpool Self-Cleaning Water Cooler gives you top-notch service. Coming in under $300, you get the purest water imaginable. The water cooler uses advanced "6th sense" technology to filter out all bacteria and viruses from your water with unstable oxygen.
Not only is the water pure and fresh every time, but the water cooler is sleekly designed. You simply load the water bottle into the bottom, and a powerful water pump siphons the water through the spigots. Water is made extra cold by a block of ice that's 9 degrees colder than most water coolers can provide. It also heats up very quickly, ensuring that you'll always have hot water for tea or hot chocolate.
Most water coolers are an eyesore, but the Whirlpool Self-Cleaning Water Cooler is covered with beautiful stainless steel. It hides the water bottle in the bottom compartment, so it looks more like a piece of furniture than an appliance.
For its high quality and durability, we trust Whirlpool to give us the best water cooler on the market. Good water means you'll be more likely to stay hydrated.