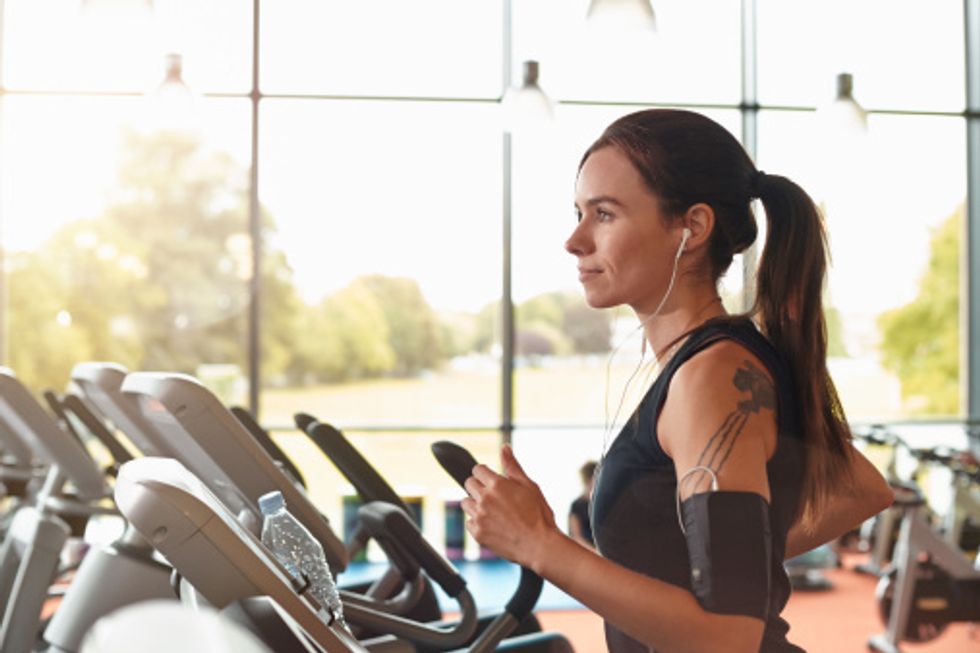 Best Headphones For Hitting The Gym
Whether you're a gym rat, or you just like taking a stroll around the neighborhood on a sunny day, it's always motivating to exercise to a soundtrack. And we've come a long way since the Walkman. Now, you can find headphones of all varieties. When you're working up a sweat, though, it's important to find a pair of quality buds that won't get in the way, are water-resistant, and deliver clear, quality sound.

Bose has been a leader in sound for decades, and that's why the Bose SoundSport In-Ear Headphones are our top pick. TriPort technology gives you the clearest sound, so you won't have to turn up the volume of your music player to stratospheric decibels. The headphones are also comfortable. The Proprietary Star Ear tips come in three different sizes and mold to the shape of your ear. A lot of other headphones easily fall out when you pick up the pace, but Bose designs theirs to stay in place.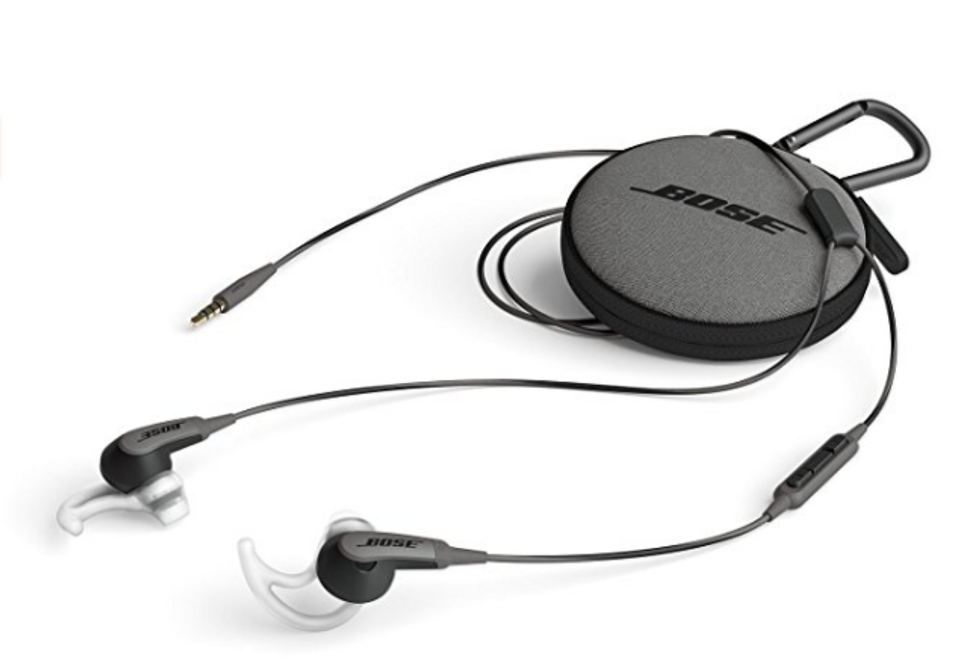 Especially important for working out, these headphones are light, durable, and sweat-resistant. And if you get a call, the inline microphone makes it easy to switch between a call and your music. With a matching carrying case (that comes in a variety of cool colors), these headphones are ready to go wherever you are. At under $130, they're well worth the investment.
Tune into these state-of-the-art headphones and feel free to break a sweat.