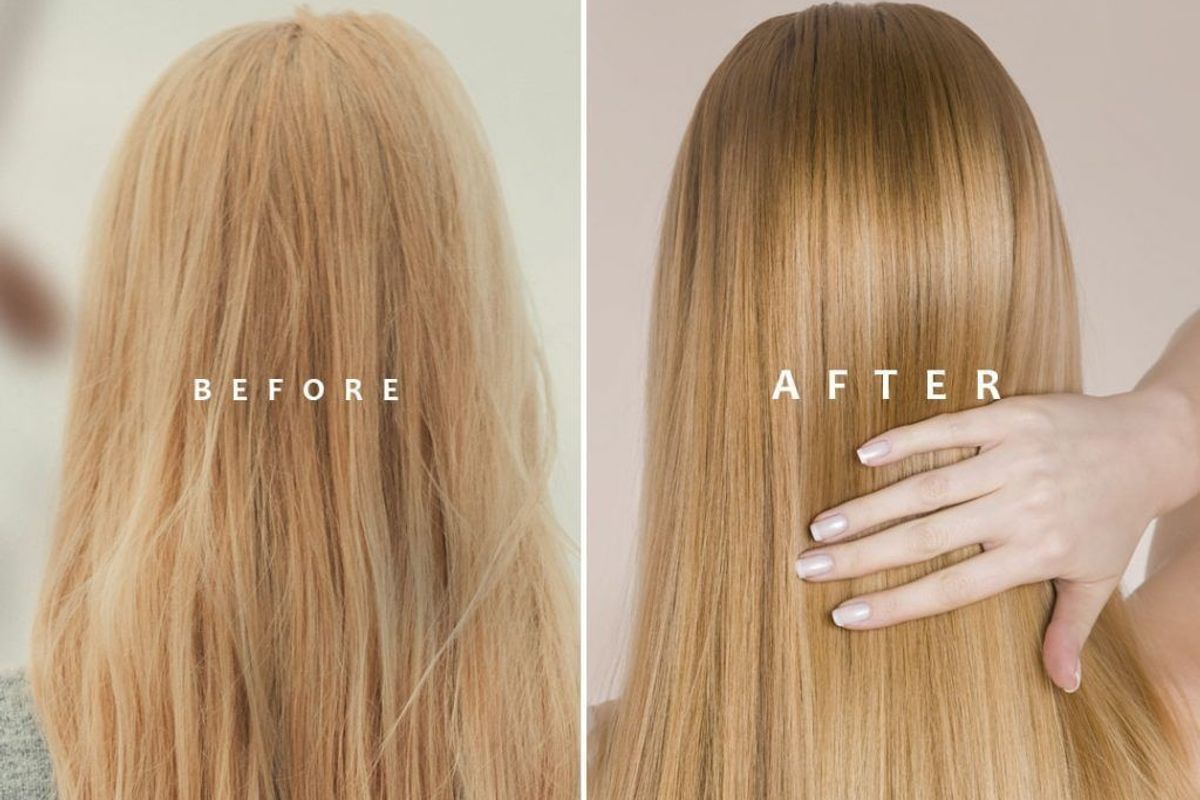 5 Best Hair Masks to Repair Dry, Winter Hair
Spring is almost here, which means it's time to fix your hair.
It's been a long winter, to say the least.
Luckily, quarantine means you've got plenty of time to treat your hair and skin to some much needed TLC. The colder months can be brutal on hair, between the dry climate and the damaging blow drying necessary to leave the house in the morning without your hair turning to icicles. It's likely you've got some dry, thirsty locks right about now.
While shampooing less frequently, detangling more gently, and using satin pillowcases can help prevent further damage, you're going to need to bring in the big guns to repair the havoc winter has already wreaked on your hair. That's where hair masks come in. Hair masks are designed to be left on the head for a longer time than regular conditioner (even overnight) and penetrate to the core of each strand of hair to repair and moisturize it from the inside out. If you pick the right one, you should be left with a mane that's soft to the touch and ultra-shiny. Here are our five favorite hair masks that work for any type of hair.