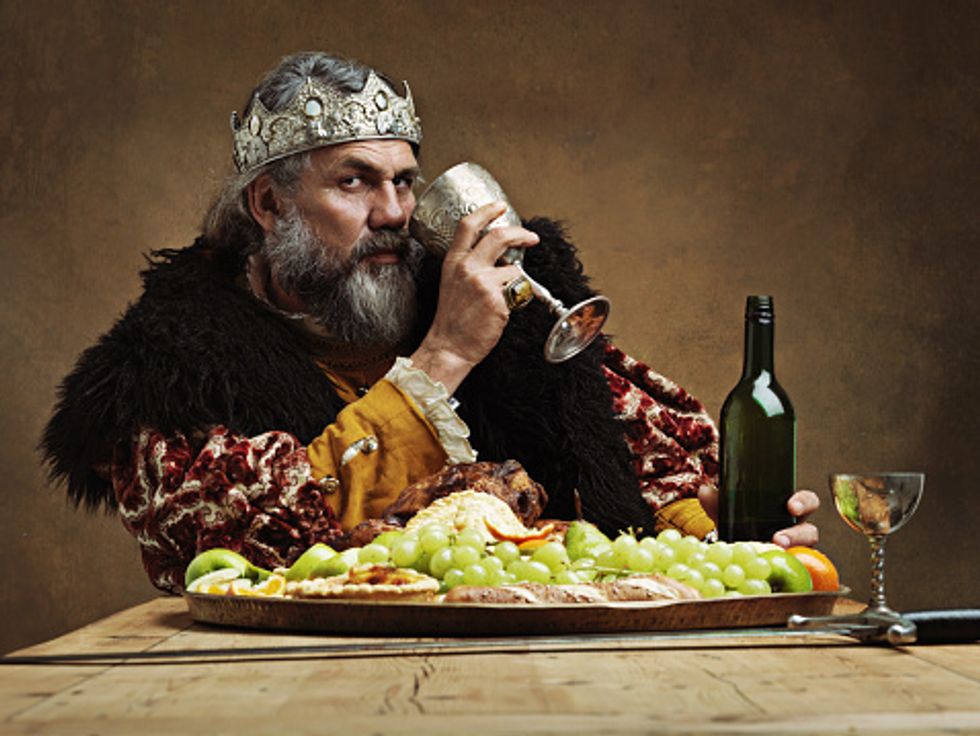 On-Demand: Ye Olde Best Period Drama
King Henry VIII was notorious for feasting on unidentifiable beast legs and bedding (and beheading) a lot of women. He was perhaps the most vibrant of England's early rulers, and has a fascinating history that's been endlessly adapted and readapted for public consumption. One adaptation that reigns above the rest is Showtime's 2007 series, The Tudors. The series gives you a castle's-eye-view of Henry's singular bloodlust through its stand-out cast, epic scenery, extravagant costumes, and a story that both chills and delights.
Jonathan Rhys Meyers hardly resembles the various artistic renderings of Henry's intimidating stature, but his devotion to portraying the king's intense manipulation, cunning, and unexpected moments of humanity take him into a higher realm of acting. Natalie Dormer shines as a brilliantly sly Anne Boleyn, and Henry Cavill stands by as Henry's valiant right-hand man, Charles Brandon. Among the rich characters and psychological plummets include the heartbreaking decline of Cardinal Wolsey, played with subtle fire by Sam Neill.
The characters both surprise us and cling to us, emotionally. You'll often have a hard time guessing who is good and who is evil. When the success of a nation is at stake, false fronts become the only way to behead...I mean get ahead. Henry's aims to establish international power often conflict with his romantic desires. And we know what happens when emotion interferes with logic...
What makes The Tudors so compelling is not its historical accuracy per se, but creator Michael Hirst's all-encompassing vision of a true romantic drama. Signs of good art favor interpretation and liberties over fact. (If you want a true-to-history account, there's plenty of dry textbooks gathering dust in your local library.) The premiere of the show was the highest rated Showtime debut in three years and it was nominated for the Golden Globe for Best Drama Series in 2007. The show has also gotten serious accolades in the fields of costume design, production design, theme music, make-up, and directing.
The Tudors is our pick for best period drama. So set the table, lay out your old English feast, and dig in.