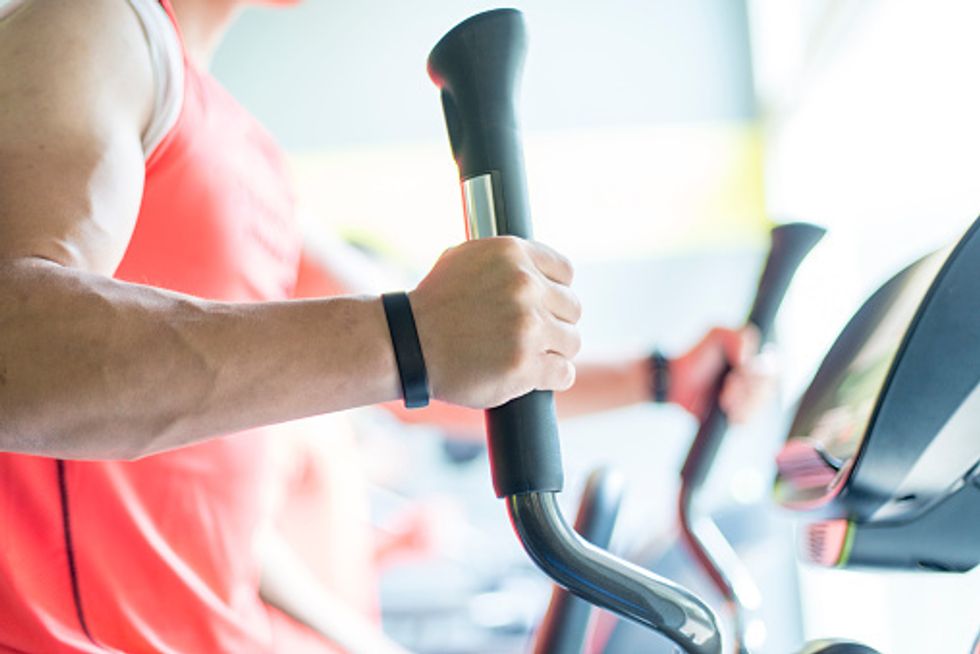 Work Up a Sweat With the Best Home Elliptical Under $200
A lot of us like the gym. It's a social environment where you can show off your latest bulging muscles, take all sorts of classes, and experiment on a variety of high-end equipment. But for those of us that prefer to work out in the comfort of our own homes, without the pressure of being eyed down by fitness gurus, the nastiness of touching other people's sweat, and the expensive monthly cost, this affordable home-gym staple is perfect.

The Sunny Health and Fitness Premium Magnetic Elliptical Trainer is ideal for any fitness level. It's a basic machine that provides just what you need to get in a good workout and have fun.
The machine holds up to 265 pounds, and provides programming to target any area that you want to focus on, including arms, quads, and hamstrings. You can control the resistance with the 8-level tension controller to create your own varied workout. You'll also get an extra boost from the dual action workout arms.
The LCD display keeps track of how long you've been working out, your speed, your calories burned, and the distance you've covered. You can even monitor your heartbeat with the hand pulse monitoring system to make sure you're at optimal performance.
Also, don't worry about your foot slipping off of the pedals -- it's designed to keep you safe and sound while even doing the most rigorous course.
We love this elliptical because it doesn't give you any fancy displays or features that jack up the cost. What we want to focus on is getting a workout without breaking the bank. This machine retails for just under $200, and it's worth it. Here's the way to do fitness, smarter.