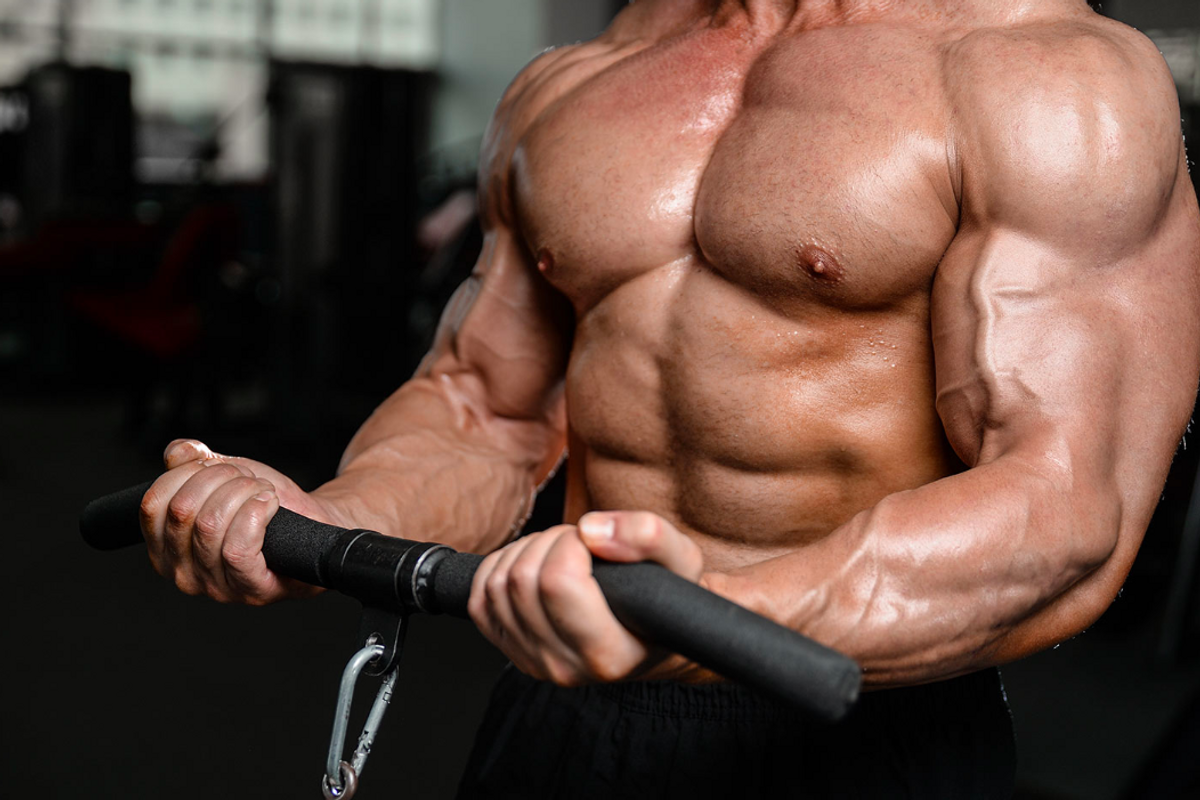 Best Whey Protein Powders
If you want to get big, you gotta eat big.
Hey big boy. We know why you're here.
You're sick of being small. You're tired of people calling you a lil babbi. You never want to lift another small object and not have the option to flex a little bit. And you know what that means––it's time to get big, time to get huge. Lucky for you, the Topdust office is chock full of the thickest lads you've ever seen. Our sheer size would astound you. We're so massive that all of us can't even fit into a single elevator. We know firsthand that if you want to get big, you gotta eat big. Here's your new diet. It's protein with a side of protein. And for dessert, we got some nice protein on the menu. Welcome to a life of vascularity, bro. Let us show you the whey.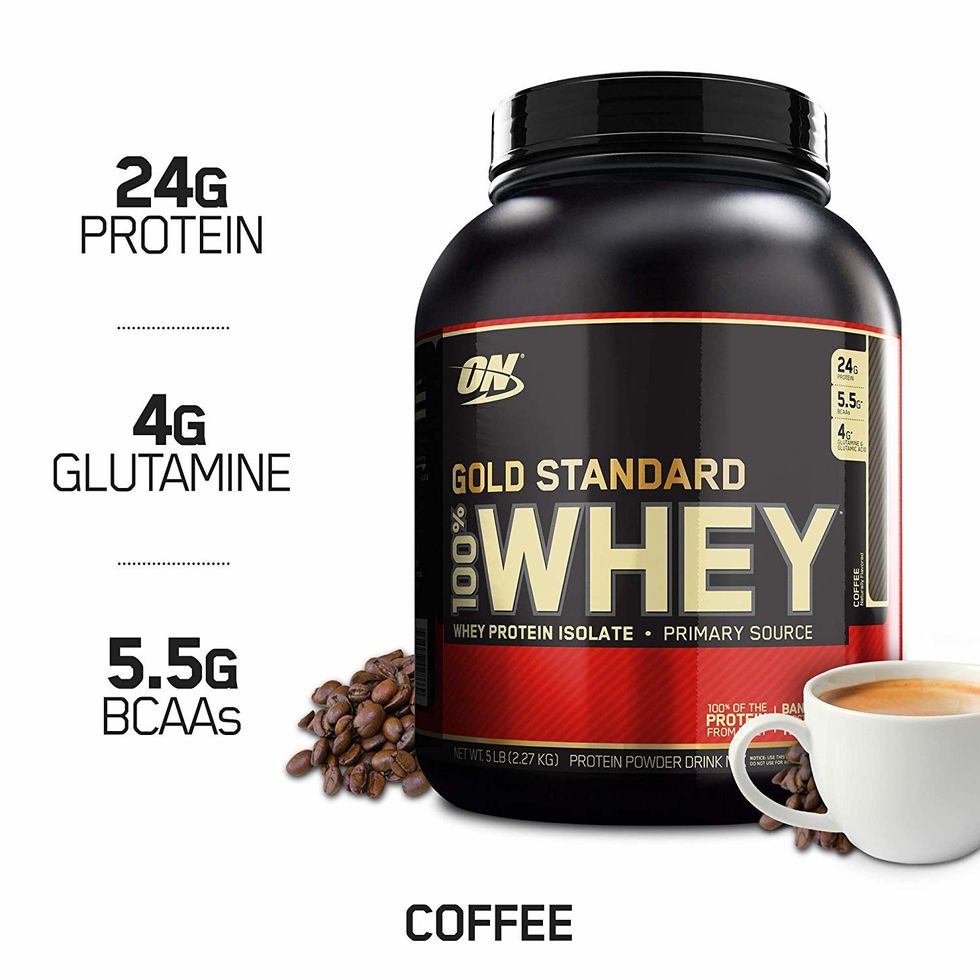 If you want to feel like an absolute unit from the moment you roll out of bed, swap out your morning coffee for some coffee-flavored protein. Not only does it actually taste like a cup o' joe, but with 24 grams of protein in a single 130 calorie scoop, you can feel good knowing that you're absolutely beasting with every sip.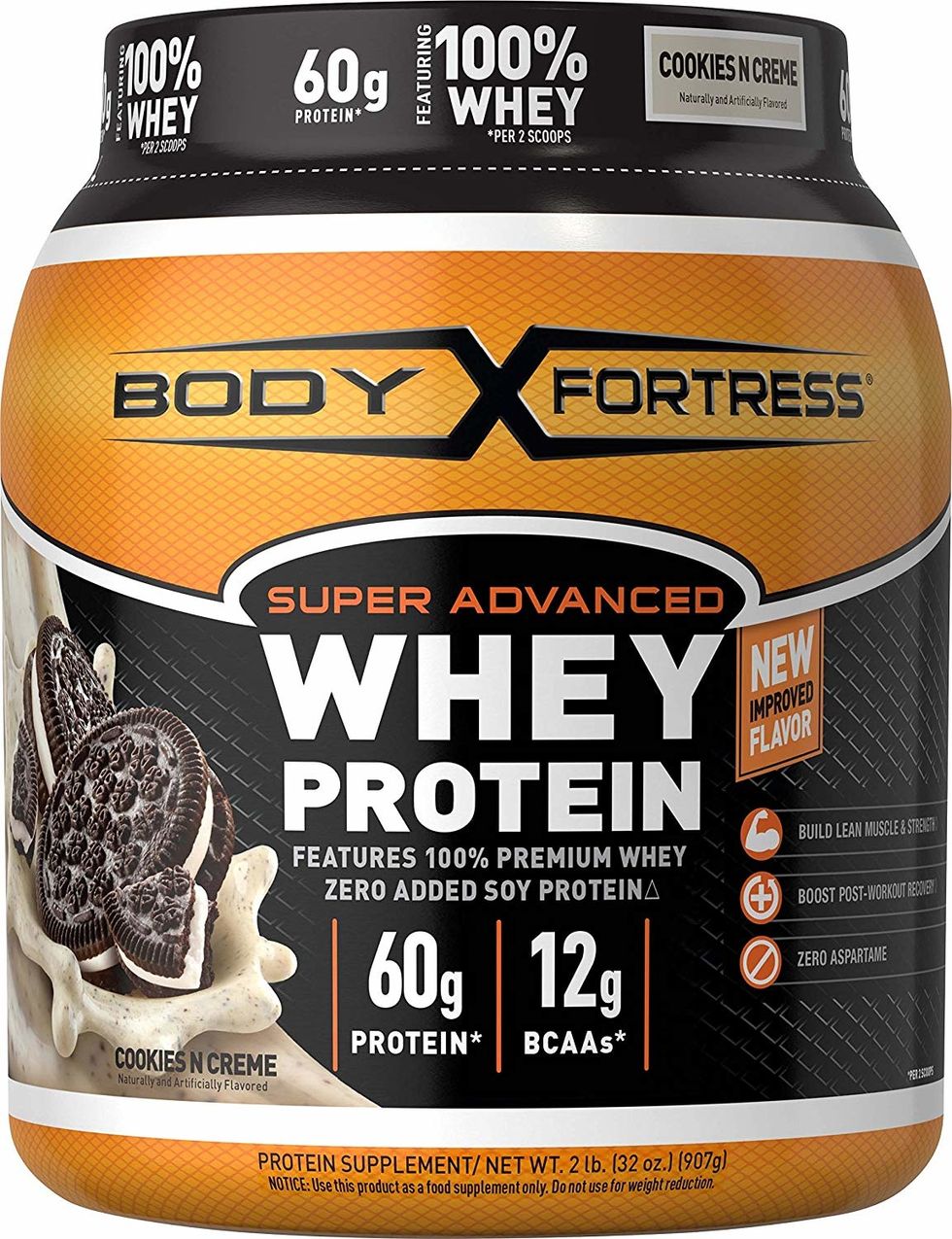 Your body is a fortress. So put down the cookies and reinforce those walls. It's time to adhere to the religion of the iron god, aka pumping massive iron. Better yet, cookies are still on the table, except now they're in the form of protein powder. Mix 'em with milk and see how quickly you can become a sentient bastion of steel.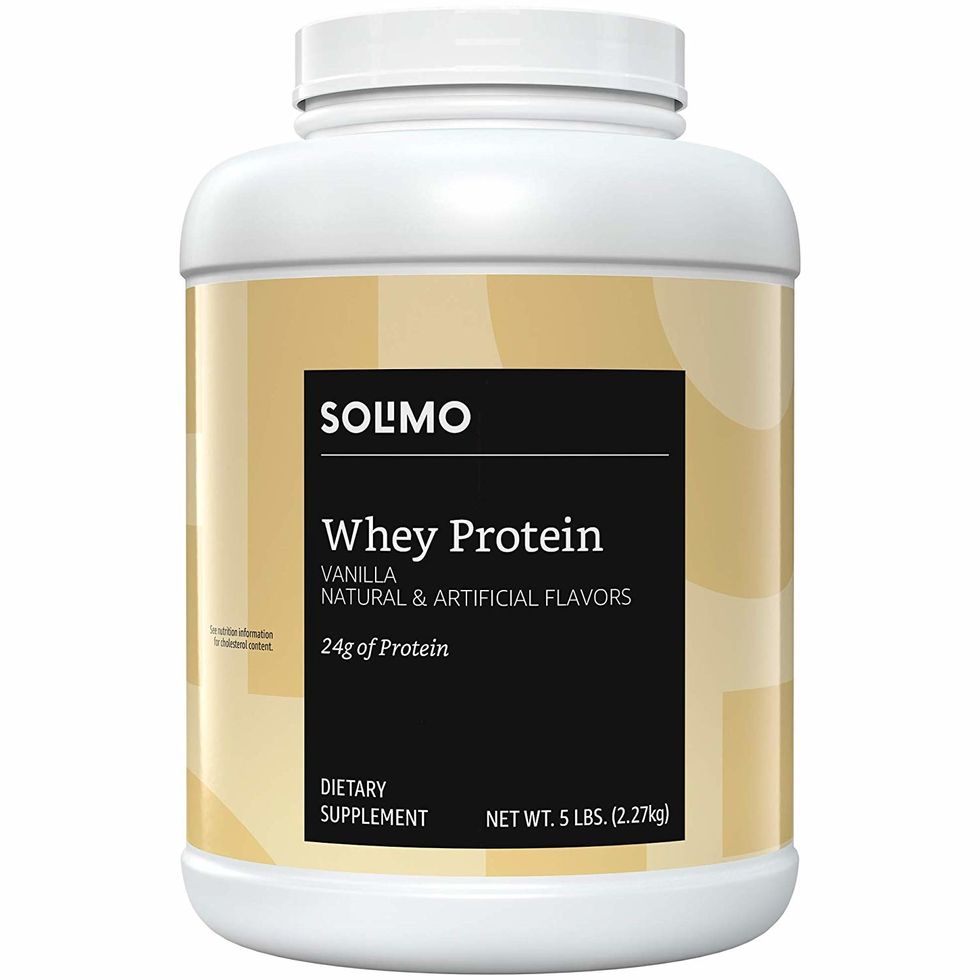 If you're a vanilla dude looking for some vanilla gains, why not try some vanilla protein? Amazon Brand gives you a solid bang for your buck, so you can get real solid for real cheap. We're talking five whole pounds of protein for under 40 bucks. Sure, it's not an explosion of flavor, but neither are you––at least not yet.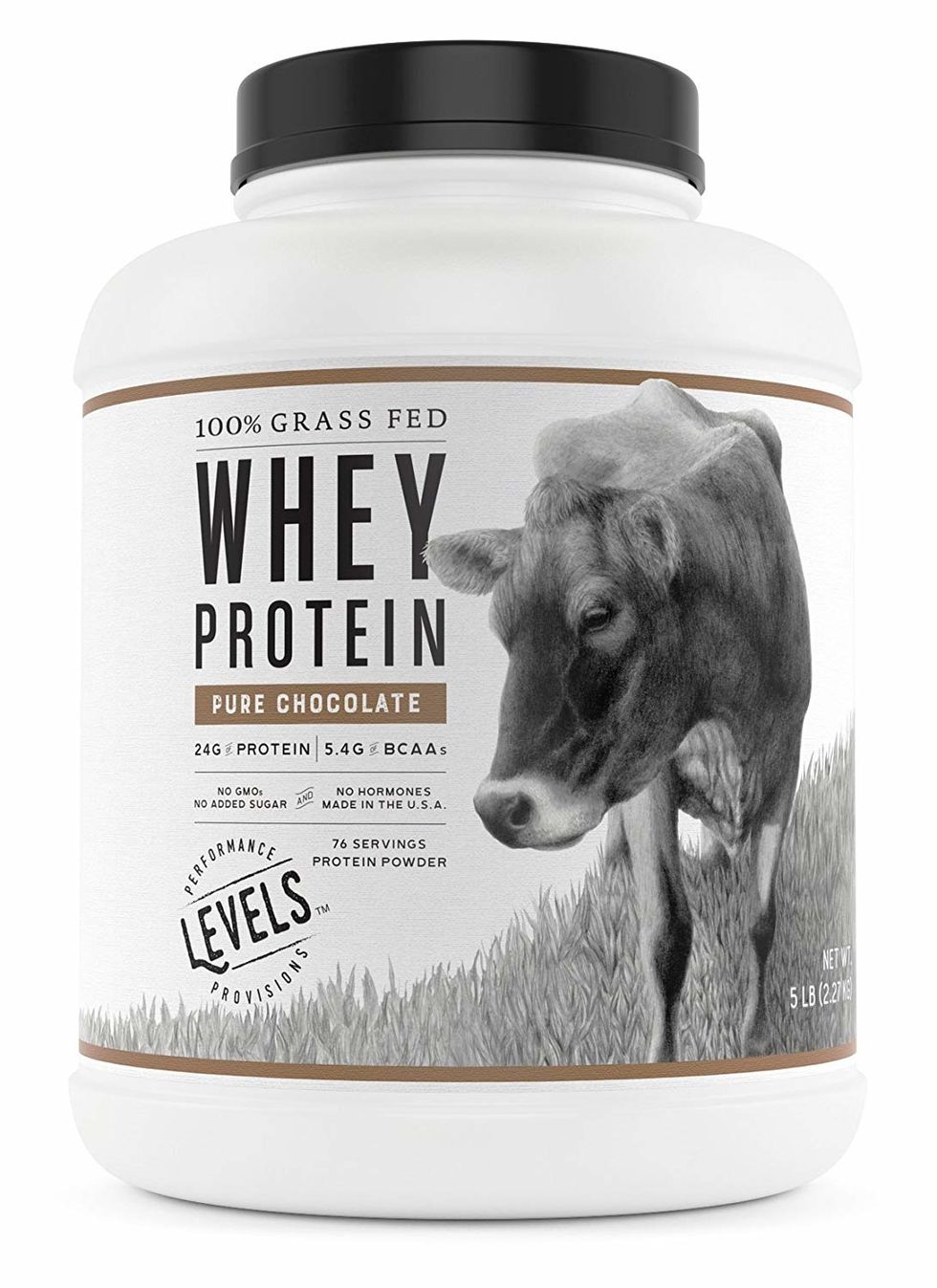 Remember when you were a kid, drinking chocolate milk while playing your Gameboy? Well, this is that, but instead of playing your Gameboy, you're gettin' them gains, boy. There's a picture of a cow on the label because consuming this stuff will turn you into a literal minotaur.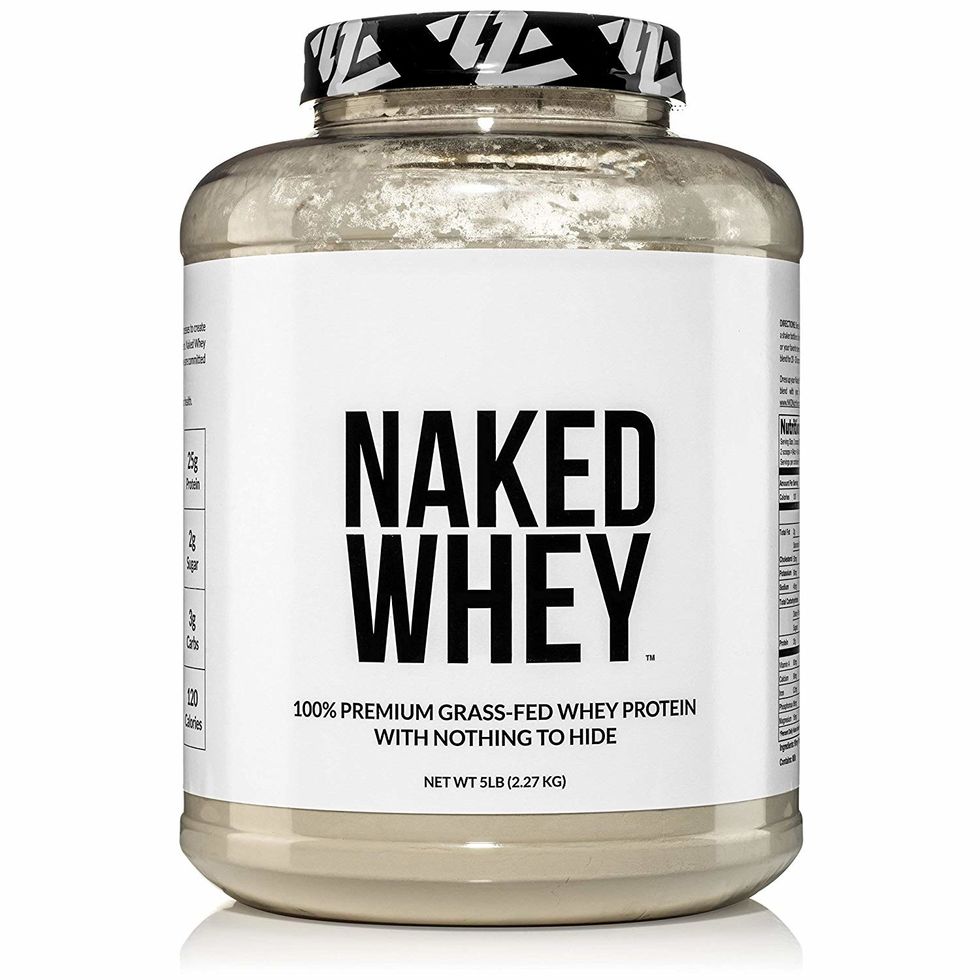 You're probably thinking, "why would I pay more for something with no flavor?" That's because your puny brain isn't getting enough oxygen. Lifting will fix that, but we're not here to leave you hanging. No flavor means you can mix it into anything. Protein orange juice? Yep. Protein tea? You read that correctly. No excuses. Anything can be protein now. Time to get swole.

---
Dan Kahanis a writer & screenwriter from Brooklyn, usually rocking a man bun. Find more at dankahanwriter.com