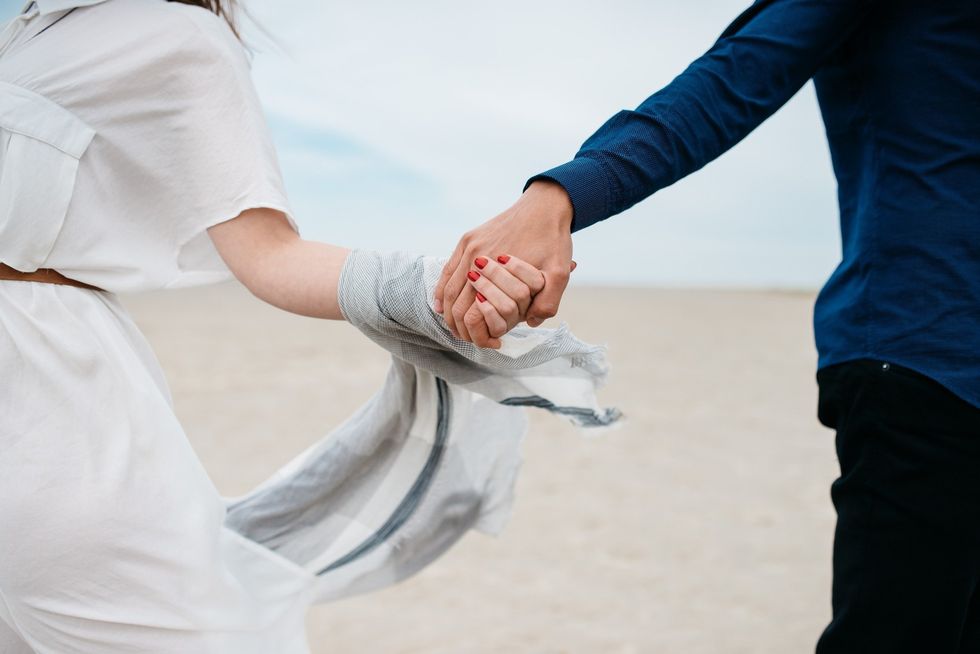 Fiv presents for five kinds of boyfriends
Not sure what to get your boyfriend for his B-day? We've got ideas...
Even though you're obviously his number one gift, here's a couple more ideas to sweeten the deal
It's almost his B-day and of course, anxiety involved when it comes to buying gifts for your significant other. Will they like it? Would they tell you if they don't? Even if hundreds of questions run through your head, we're here to pop some ideas in their place. Whether you're a man, woman or anyone else, there's definitely different kinds of boyfriends you go through — here are the top five gifts for every kind...
If he's super into self grooming...
This kind of boyfriend has probably mentioned 'wet shaving' at least once in your relationship. But wait — isn't most shaving wet? Well yes, but for men who have facial hair and for those who may be trying to grow out that stubble, 'wet shaving' grooming kits are a great gift.
The best part about grooming kits is their versatility — they can trend towards rugged-branded beard kits or can also be centered around skincare. Either way you probably like his face to some degree, so this is a great way to make sure he likes it as well.
If he's positively punctual...
It has been said that the best accessory for any man to own and wear is a stylish yet functional watch. Fossil Q wearables combine the benefits of a FitBit with the originality of traditional watch — we can all admit that Fitbit's aren't the most flattering things around.

Yes he may say he's got his phone but trust me — a great watch speaks volumes and will have him feeling more confident. An added bonus is looking super professional during job interviews and meetings.
If he thinks he's a sommelier...
A nice bottle of anything to share is a great and easy gift for him — based on his tastes, your gift could go anywhere from a strong whisky to a light, refreshing rose. This one may be a bit more difficult to gage, considering tastes, so here is a service that may help.

If he pre orders his E3 tickets…
The Nintendo Switch has been smashing records and anybody, gamer or not, would be happy to own the console that has two of hottest games on it — Mario Odyssey and Legend of Zelda: Breath of the Wild.

If he's more of an Xbox kind of guy, the new Xbox One X has also been released and carries the best graphics of any console out right now. With either of these gifts you two can spend the day away battling it out in a fantasy world.
If he loves DIY Youtube channels...
If neither of you has the dough to go out or if you just want to make something for him to cherish, anything DIY would be a great gift.

You can make a travel pictures frame or a "Best Date Jar" — and for the more sensitive, a box of "Open When…" letters to encourage him when he's down and keep him feeling as confident as when you two first met.
Just remember that whatever kind of present you get him, he's not going to hate it — it came from you, someone he loves and cherishes. So whether you have a thousand dollars or a thousand pennies, take a chance and follow your gut.