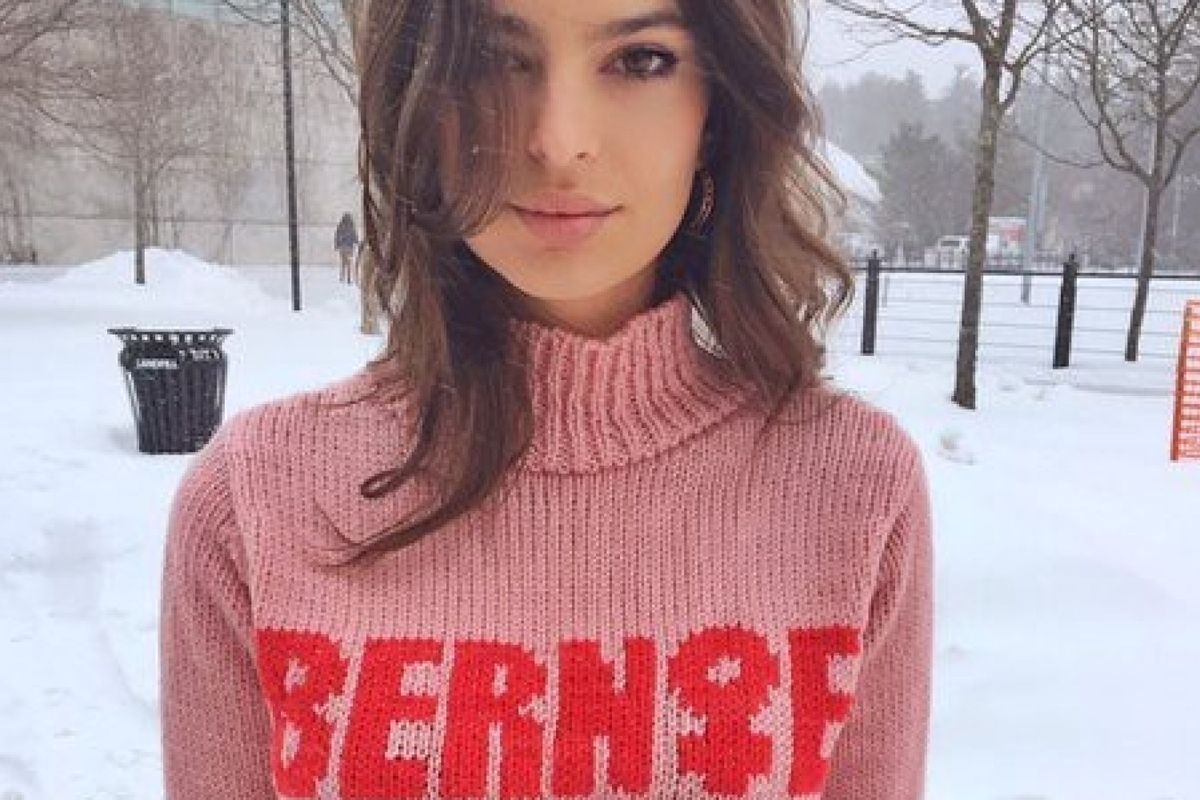 The Best Bernie Sanders Merch
Show support for the political revolution.
Bernie Sanders isn't out of the running yet!
America's best hope for the future is still out there fighting for Medicare for All and a Green New Deal, and now that you're home with nothing better to do than shop online, you too can let the world know you're Feeling the Bern with this unique merch.
Clearly Bernie is the best candidate, because while it's unlikely that Joe Biden has inspired more than a few tepid endorsements from your dad, Bernie has inspired countless DIY artists, punk rockers, apolitical teenagers, climate change organizations, supermodels, firebrand politicians, famous philosophers, broke people, compassionate rich people, irony-poisoned Trump supporters and many everyday Americans to come together as one.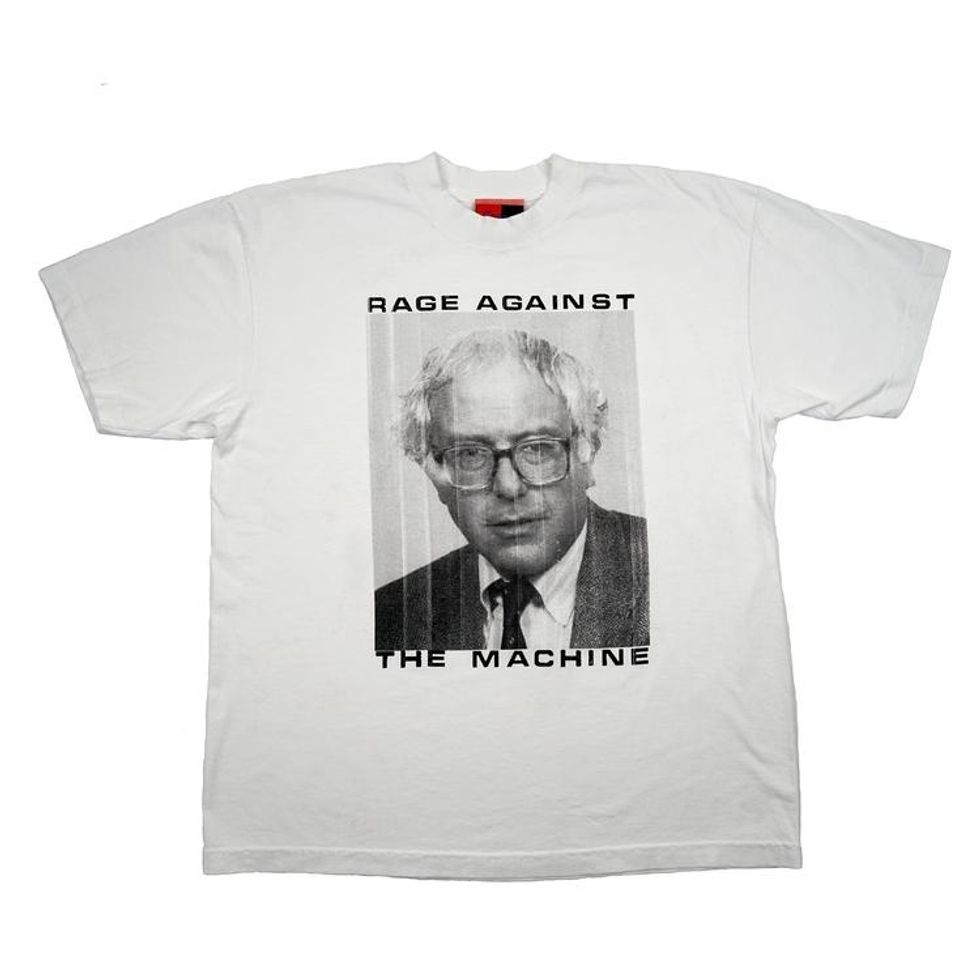 Let everyone know you're fighting the establishment with this T-shirt from Come Tees. With this shirt, you can let your Boomer parents know that you're seeing through the lies that American society has been force-feeding us. They've been pulling the wool over our eyes for too long, but no more. We take to the streets—OK we take to our phones, at least until this virus is over. (Plus $15 from each T-shirt purchase goes to the Sanders campaign!)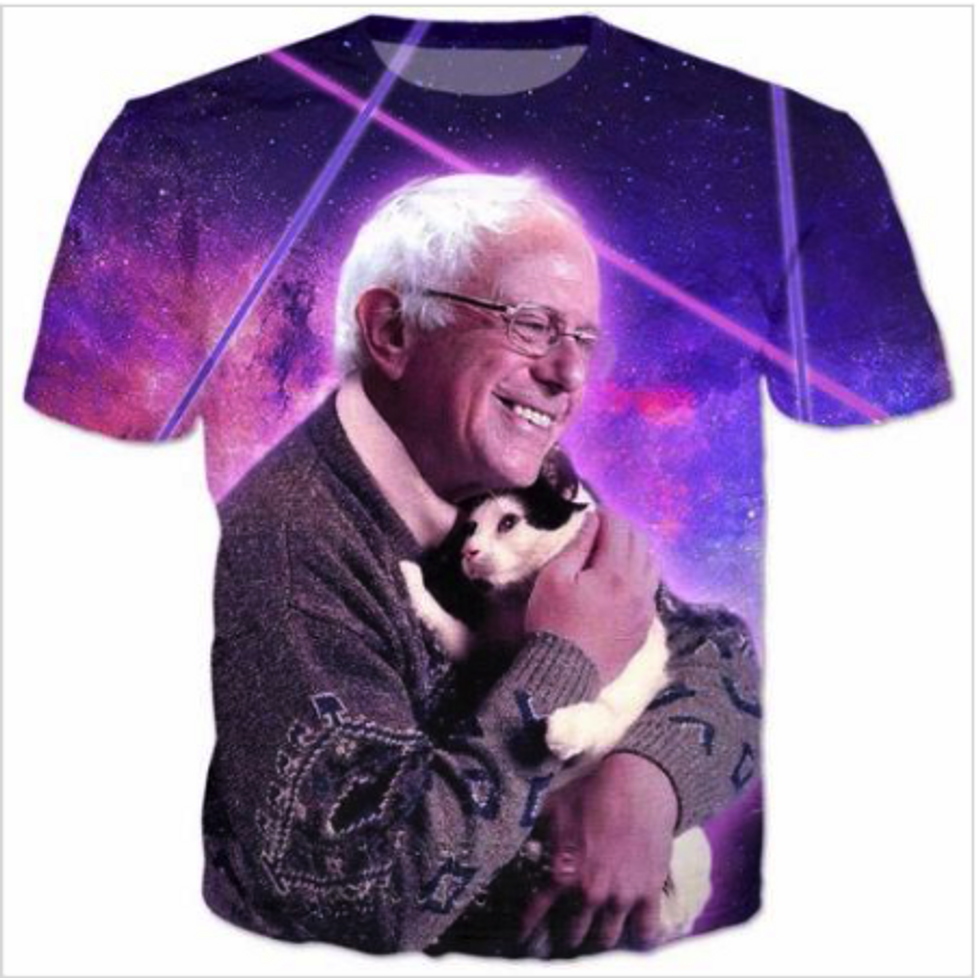 Anyone wearing this shirt is guaranteed to escape all earthly worries. Float off to your own Bernie nirvana in this cosmic cat T-shirt from Rage On! The moment you don this shirt, you'll immediately be beamed away to a parallel America where common sense reigns supreme, where we use our money to fund school and healthcare instead of endless wars, where the super rich don't hold the majority of our wealth. In this America, we wear soft sweaters and cuddle cats while shooting stars beam emergency signals from the universe we're currently in.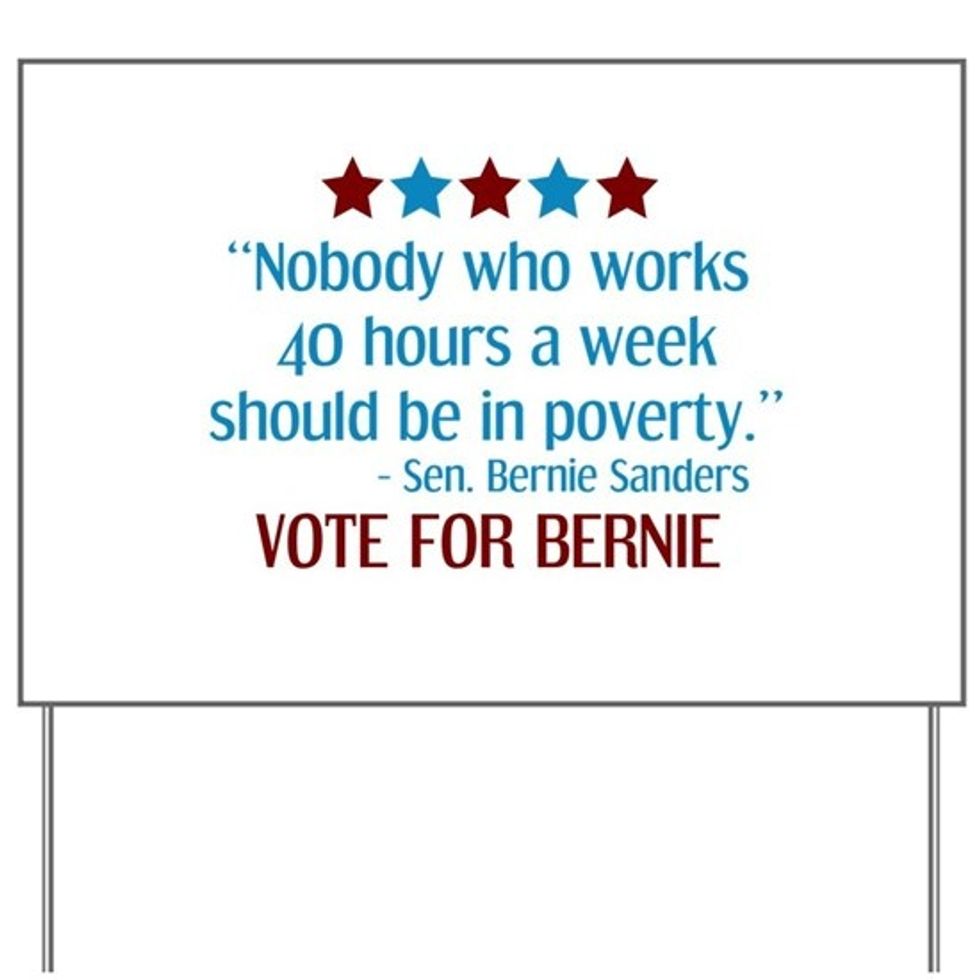 Bernie Sanders spoke the truth in 2016, and the message resonates even more strongly now. When it comes down to it, Bernie simply believes that all Americans are entitled to fair and adequate compensation and equal amounts of resources. Yet so many people with full-time or multiple jobs are living under the poverty line. Make your neighborhood aware of your stanceby posting this sign in your front yard!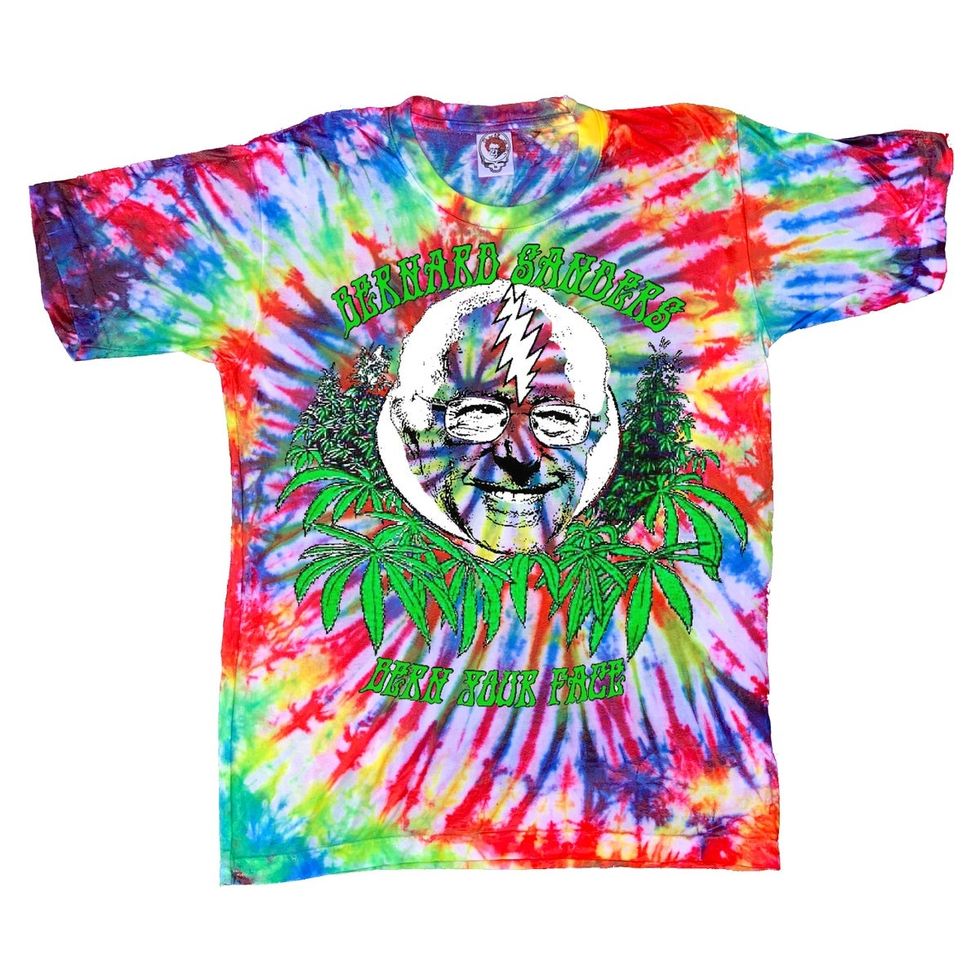 Don't get too excited—this iconic T-shirt is sold out—but it's still fun to admire this gorgeously psychedelic T-shirt from the one-man operation Bern Your Face. Fittingly, T-shirts are printed on recycled cotton and hand-dyed in a Brooklyn apartment. This, my friend, is the future that radicals want.

6. Bernie Cactus T-Shirt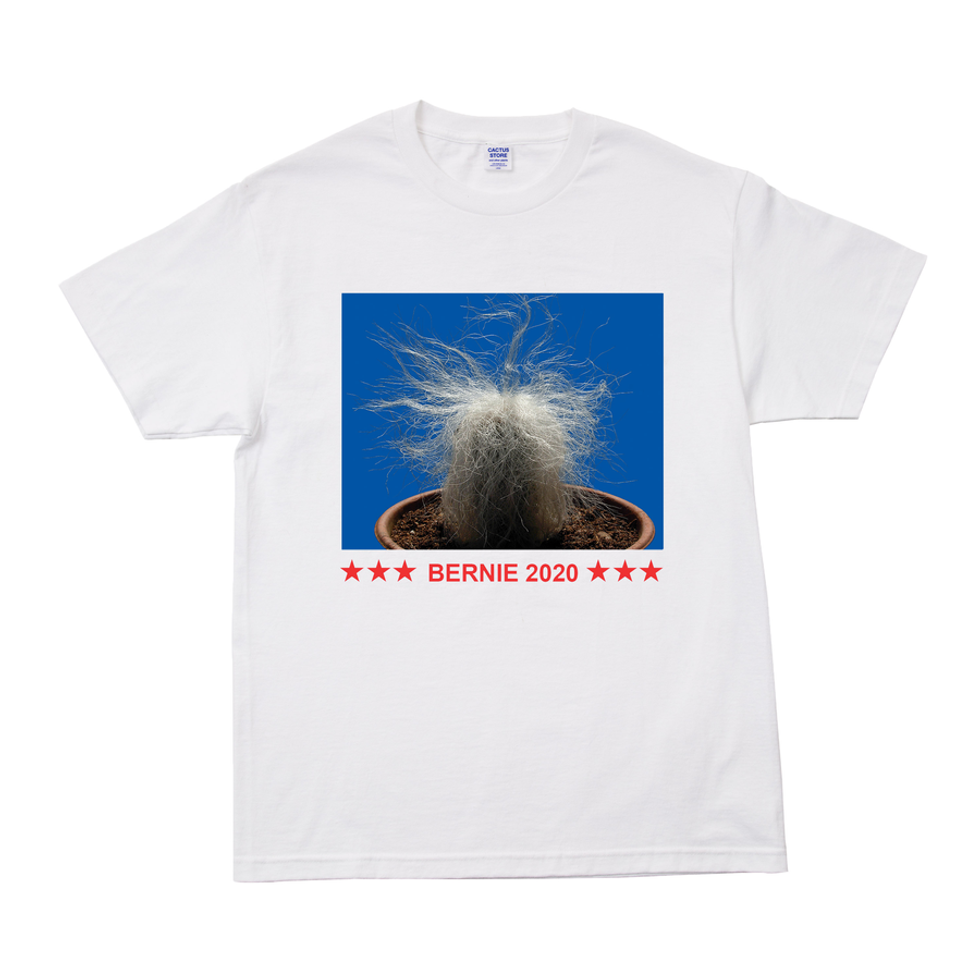 The Cactus Store has officially endorsed Bernie, and we have no choice but to stan. Plus, all sales go to the campaign.

7. Official Bernie Fight the Power Poster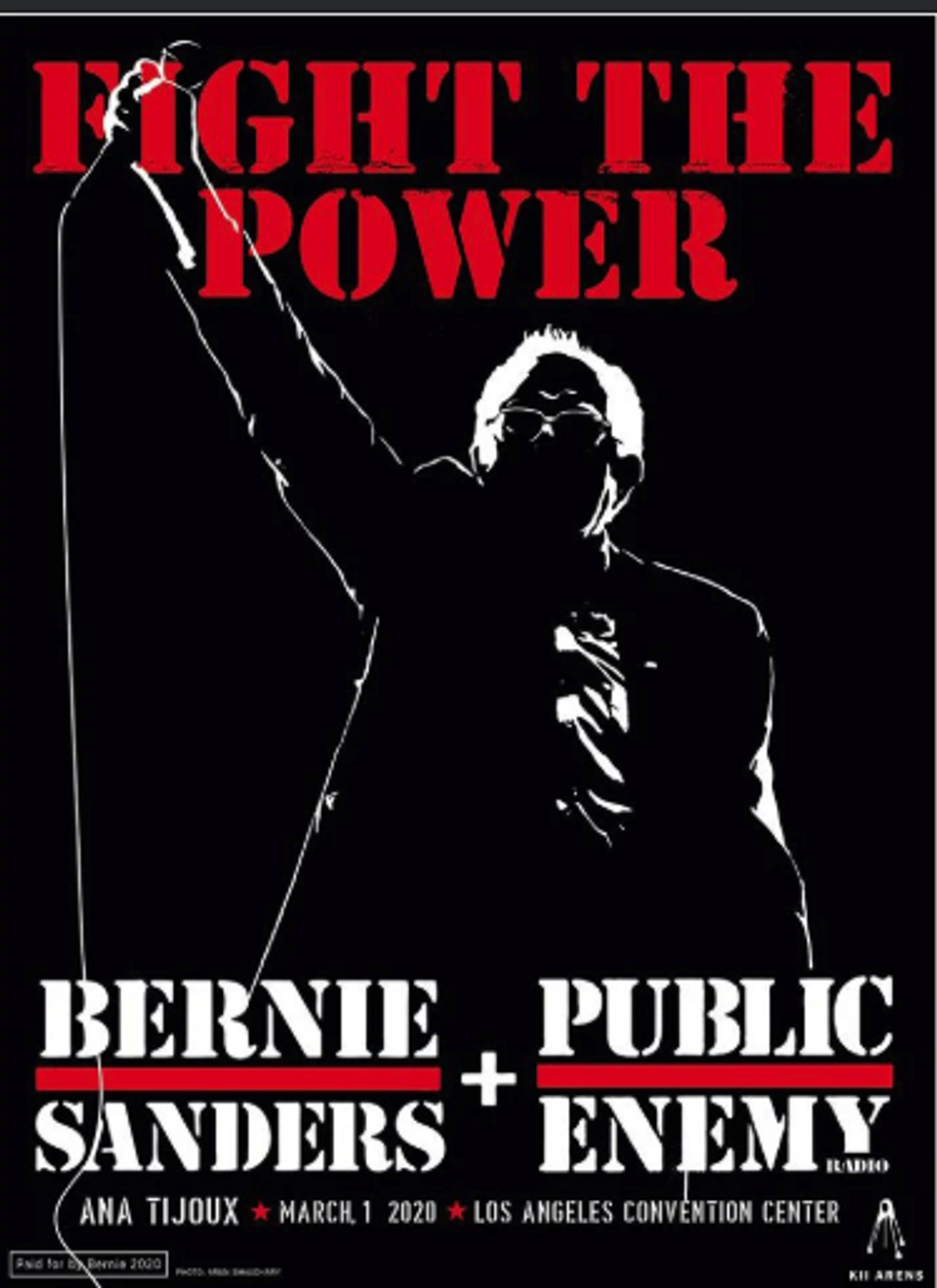 Want to support Bernie's campaign while also repping his legacy on your bedroom walls? This "Fight the Power" poster is directly from the Bernie 2020 campaign store, and it commemorates a Bernie rally with Public Enemy Radio. You can't deny that Bernie has way more punk rock credibility than his counterparts.

Of course, buying Bernie merch is great, but it doesn't make up for getting out the vote! " "T-shirts are awesome, but at the end of the day f*ck a Bernie Sanders tee," says Gordon Kenny, creator of the Bern Your Face brand. "I want a Bernie Sanders president."
Or, as The Independent writes, "Ironically enough, Bernie Sanders' policies could've saved us from the coronavirus." Ironically enough, some of us hippies knew that all along. These are extreme times that clearly call for extreme change—which, we all know, goes hand in hand with extremely bad*ss merch.