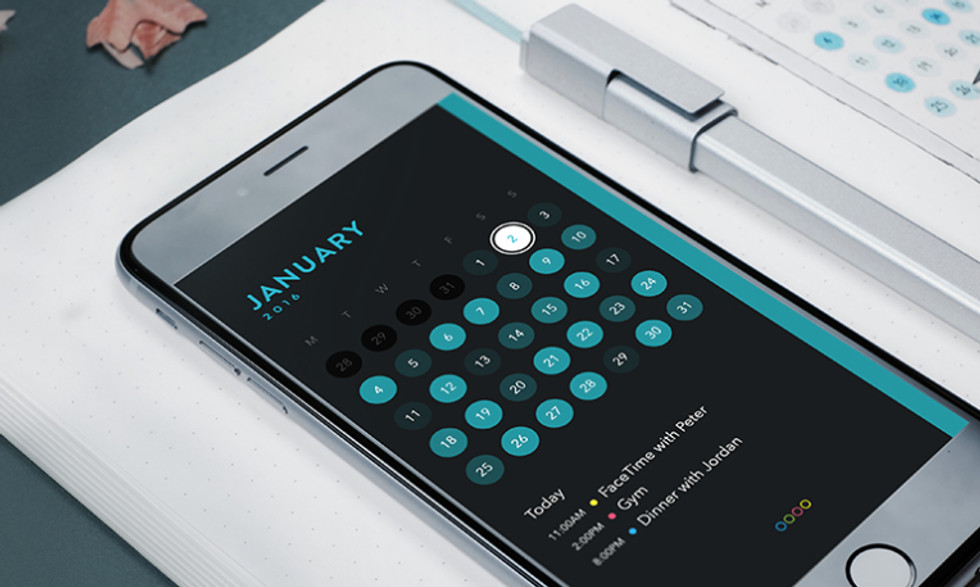 Moleskine Timepage brings beauty and functionality to your iPhone's calendar
Timepage brings several powerful features to your calendar, including forecasts
The default apps on iPhone look and function beautifully. With the basic calendar app, you can create and edit events, import calendars from other services and send invites. However, it does have its limitations. This is why there are tons of replacement calendar apps on the App Store. One of the best options out there for iOS is Moleksine's Timepage app.
Moleskine is a notebook brand (and one of my favorites), but they have ventured further and further into the digital space in recent years. The company offers a smart writing set, notebooks that sync with Evernote, and its very own calendar app for iOS. If you already love the Moleskine brand, Timepage should be high on your list. The app brings the style of the notebooks into your digital world. It's clean and beautiful interface makes you excited to look through your schedule everyday. You can also change the color theme whenever it suits your fancy.
Timepage isn't just pretty, it also offers plenty of features that will boost your productivity. Your calendar is shown in a continuous timeline, which makes it easy to see an entire week at a glance and look ahead with just a swipe. You can customize how many days are on your timeline, choose to shade alternate days, weekends, or the past. One of the most visually useful features is the month heat map. On the month view, your busier days (ones with more events) are shaded darker than your lighter ones. This provides a quick visual preview of your month. You can also filter your month based on specific calendars for a more detailed look.

Timepage also features weather integration. While viewing a specific day, you can see the highs and lows. With a long press, you can preview the temperature and rain conditions for the entire day. While on your timeline, you can also long press for a preview of weather for the week. This makes it much easier to schedule your events around the upcoming weather. To make things easier, you can also choose to view in standard temperature or the "feels like" temperature in Celsius or Fahrenheit. You can also be notified of changing weather conditions throughout the day. I cannot tell you how many times I have been so grateful for the weather integration. You don't need to open a separate app just to see the forecast and it saves so much time.
And if that wasn't enough, Timepage features a lot of specific notifications you can customize. These include a daily briefing to keep you on track, follow ups to get in touch with event invitees afterward, and of course upcoming events. The most useful notification for me is the "time to leave" ones. You can tell Timepage your mode of transportation and it will automatically remind you when it's time to leave to make your appointment. You'll never be late again.
Moleskine Timepage is a paid app, but it's on the cheaper side in terms of premium calendars. You can get full access to all of its features and future updates on iPhone for just $5. The iPad app is available for an additional purchase of $7. These prices are much more affordable when compared to its competition. One drawback is that Timepage has yet to offer a Mac version. If you spend a lot of time managing your calendar on your laptop, this app probably isn't for you. But if you're looking for a stylish and powerful mobile calendar app, Timepage should be your number one choice.