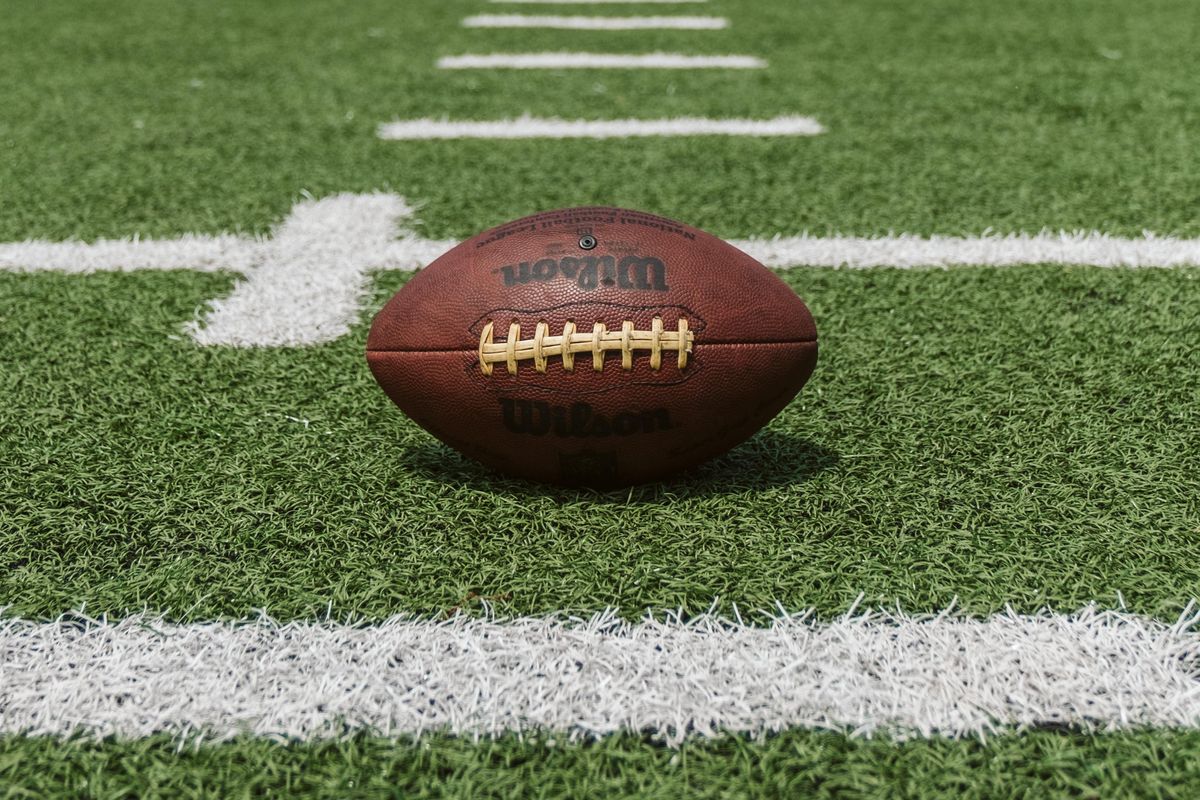 Football Isn't Just For The Boys: How To Enjoy Football Sunday
I literally don't know what world you have to live in to not know the NFL is back. Once the season starts, it's all anyone talks about. If you've spoken to any man ever, I'm sure they have slipped their favorite team into the conversation.
---
I live in Hoboken, NJ, which is famous for Sunday Funday. Around here, the return of the NFL season is the ultimate excuse for ignoring your Sunday responsibilities. At 8 AM, long lines for the bars are full of fans in their version of their Sunday Best: a football jersey.
But I know a lot of women spend football Sundays aimlessly scrolling through their social media while a bunch of people freak out about Josh Allen for hours. The harsh reality is that there are many people out there who couldn't care less about the actual game.
However, just because football may not be your thing, doesn't mean you can't make Football Sunday enjoyable. Whether you like it or not, football season will be around until February. Every week, you will be tormented, so you may as well make it interesting for yourself.
Whether it's because your brother, father, sister, or boyfriend insists on sitting down each weekend to watch every game from 1 PM on…or you genuinely enjoy football yourself, there are aspects that everyone can enjoy.
For one, you now have the Super Bowl to look forward to if you're a Rihanna fan - and who isn't? That means a potential new Ri-Ri album is on the horizon. And it's her first performance since around 2016, so you know it's going to absolutely ruin our lives.
If you're someone who is looking to see the beauty in Football Sundays and the return of the NFL, don't worry…here are some ways to make football more enjoyable.
Find The Lovable NFL Characters
The National Football League has over 1500 players, so the odds are high that you find someone who has a great internet personality…or at least a face worth obsessing over.

For example, the Mannings — Peyton and Eli —are no longer active players in the NFL, but they still broadcast games together and are hysterical. Eli currently has a show on ESPN+ called Eli's Places, where he recently went undercover to try out for the Penn State football team.
Then, of course, you could go to the games for sightseeing purposes, with 49er's QB Jimmy Garoppolo being known for his handsome looks. There's no shame in watching solely for the good-looking QBs like Joe Burrow and Tom Brady.
Make A Day Out Of It
Sunday Scaries are always best treated by surrounding yourself with people who are also having similar terrors. I find I feel a little bit better if all of my friends are struggling alongside me.
Make a fun drinking game for you and your friends to stay interested in the game. Order food from a new restaurant you've been meaning to try each week or channel The Bear by making your own apps.
You can also choose chaos and go to the bars, which is like an Olympic sport where I live. Hundreds of people pack the bars all day to watch the games, so you won't even have to pay attention.
Wear Trendy Outfits
The world is my runway, so for every event I need to find a creative way to stand out with my outfits. It's just who I am. While I am a fan of the knockoff oversized jersey look, I agree it's a little outdone and impractical at times.

We used to live in a world where Victoria's Secret released cute NFL crop tops for your favorite team every season, but since they're on the outs…we must look elsewhere. Hollister and Abercrombie have taken the lead recently with their unisex NFL graphic tees.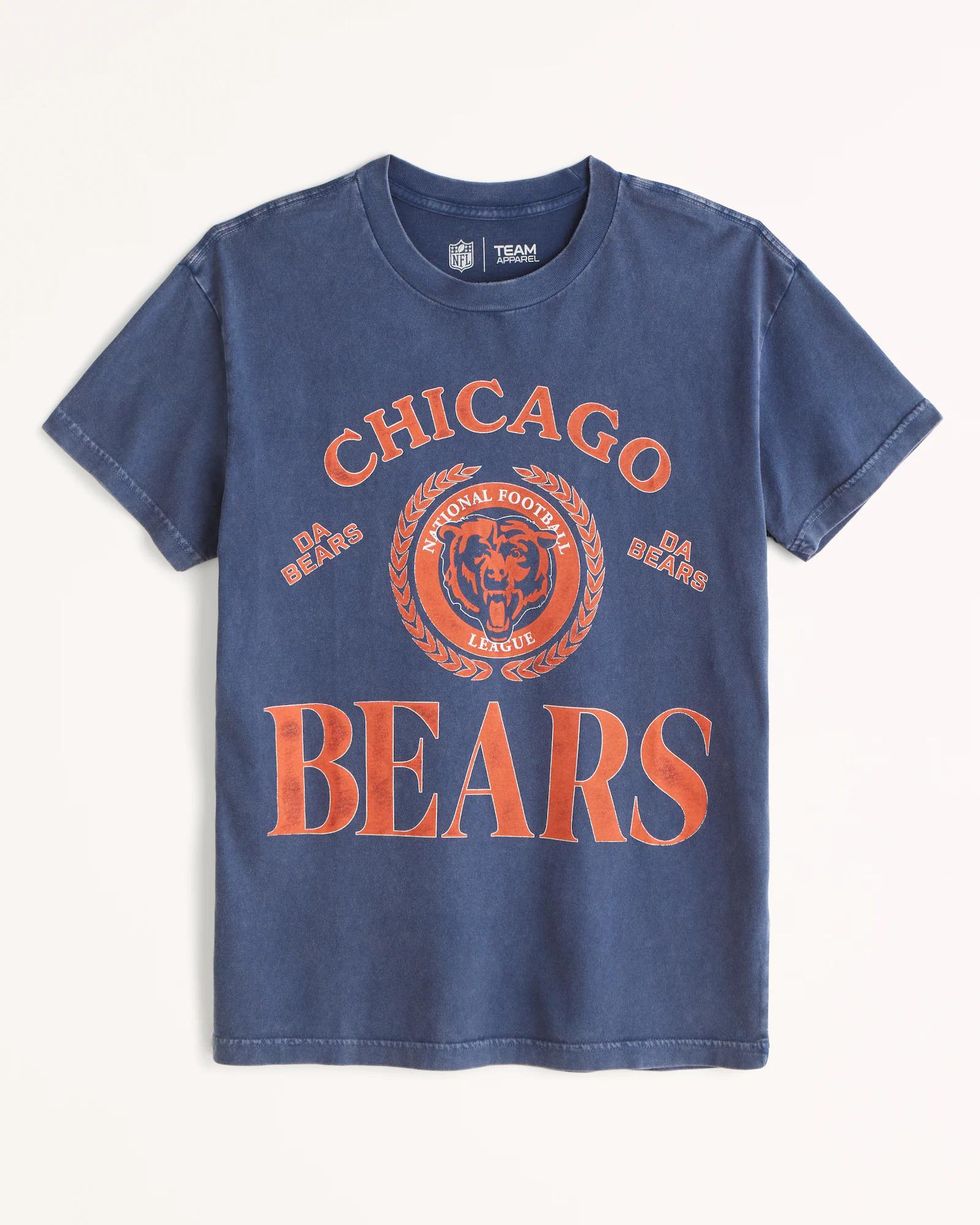 Abercrombie
Aeropostale also made a major comeback with the graphic tee look, which looks great paired with an oversized denim jacket for the ultimate Sunday comfort fit.
The Holy Grail for all graphic prints is Junk Food, which I found through shopping at Urban Outfitters. This cozy Steelers sweatshirt is a dream come true.
Take Turns Hosting
Life is no fun when you're the one who has to plan for everyone to come over weekly. The cleaning and preparation can get overwhelming, adding onto the laundry list of chores you have. Football Sundays should not be viewed as a chore.
Make sure you have the games always readily available, especially if you're like me and don't have cable. I have ESPN+ in order to have access to most all of the games I need to see every Sunday.
To avoid this burnout, ask your friends to cycle through who hosts on Sunday. Maybe go out every three weeks, and spend the rest at each other's houses. Find ways to switch it up so not every week is the same.
Football is back, and I'm determined to get my entire group interested this year. If you are someone who struggles to care about a bunch of guys fighting over a ball, don't worry. There's definitely something about Football Sunday that you can enjoy.
All products featured are independently selected by our editors. Things you buy through our links may earn us a commission