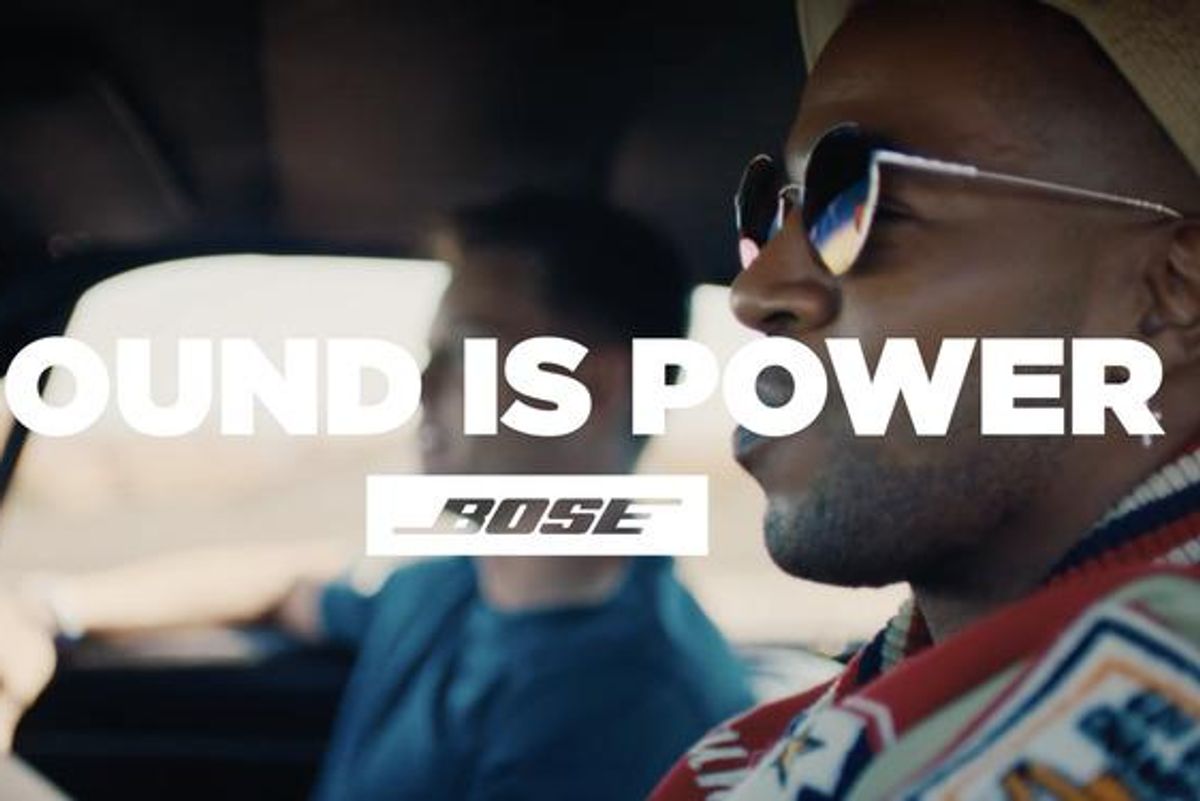 Cleveland's Own Joe Burrow and Kid Cudi Team Up For Bose Commercial
Last Sunday marked the beginning of football season. You either know this because you're a fan yourself, or there's a man in your life who simply will not shut up about his parlays. The NFL is back and the world has returned to revolving around Tom Brady.
---
While TB may be the best quarterback of all time, younger QBs like Cincinatti Bengals' Joe Burrow are certainly making a name for themselves in a number of industries. We no longer live in a world where sports don't collide with pop culture, they intermingle before our very eyes.
The July 4th White Party proved it really is a small celeb-world as stars from all industries like Charli D'Amelio, Drake, and NBA favorites Devin Booker and Joel Embiid partied together – a glitch in the simulation where all sorts of people can coexist in one room. (Except regular people.)
So, it should be no surprise that Cleveland boys, Kid Cudi and Joe Burrow, are the new faces for Bose. Burrow was recently TikTok's White Boy Of The Month when LSU won the NCAA Championship in 2020. And even cuter, Kid Cudi has a new track called Burrow, obviously inspired by the QB and their friendship.
The tagline for this campaign is "Music inspired them. Music brought them together." It's a creative way to blend two different interests - sports and music - into one product.
The commercial itself is nostalgic, showing a young Mescadi (Kid Cudi's real name) and Burrow growing up and succeeding in their own respective fields while the adult versions show off their craft while using Bose earbuds. The Bose QuietComfort Earbuds II give you a personalized noise-canceling sound experience fit for the likes of Joey B and Kid Cudi themselves.
Meet Bengals QB, Joey B
Burrow won the coveted Heisman Trophy in 2019, where he gave an emotional speech detailing growing up with people who didn't know where their next meal was coming from. Since 2019, he's continued to use his platform to enact change and set a precedent for younger fans.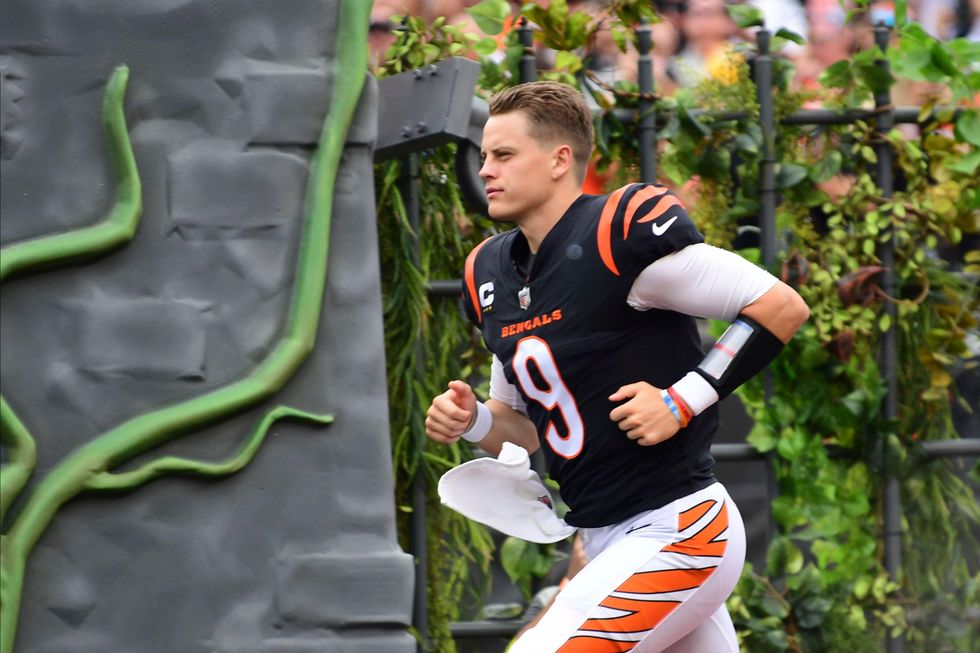 Cincinnati Bengals quarterback Joe Burrow (9) runs onto the field before an NFL football game against the Pittsburgh Steelers, in Cincinnati
Emilee Chinn/AP/Shutterstock
Joe Burrow has used his platform as a rising star in the NFL to start charity foundations like My Cleats, My Cause, and The Joe Burrow Hunger Relief Fund. From starting the Hunger Relief Fund, Burrow has raised almost $700,000 to end hunger in the City of Cleveland.
His exemplary behavior doesn't end with his community. Burrow posted an Instagram story in support of abortion rights when Roe v. Wade was overturned, and has criticized the outrageous prices for Super Bowl tickets, stating that the game felt "like a dinner party." Super Bowl tickets are notoriously exorbitant in value, with attendance largely consisting of celebrities like Hailey Bieber, Kanye West, and Ryan Reynolds.
And he's not totally off base. As of late, professional athletes have become staples for major brand endorsements. Kawhi Leonard partnered with New Balance, Steph Curry has a $1 billion deal with Under Armour, and LeBron James has his never-ending Nike deal. We wear their clothes, we watch them on TV – pro athletes are becoming plain-old celebrities.
Cleveland's Man On The Moon, Kid Cudi
Kid Cudi is another Ohio boy who has been honored for his work with mental health awareness. In 2014, he received an award as Didi Hirsch's Mental Health Ambassador, where he works to end the stigma surrounding mental health treatment.
Cudi, whose real name is Scott Mescudi, has dealt with mental health issues his entire life and is known for being incredibly open about his struggles. He serves as a mentor and role model for his millions of fans, encouraging them to be vocal and seek help.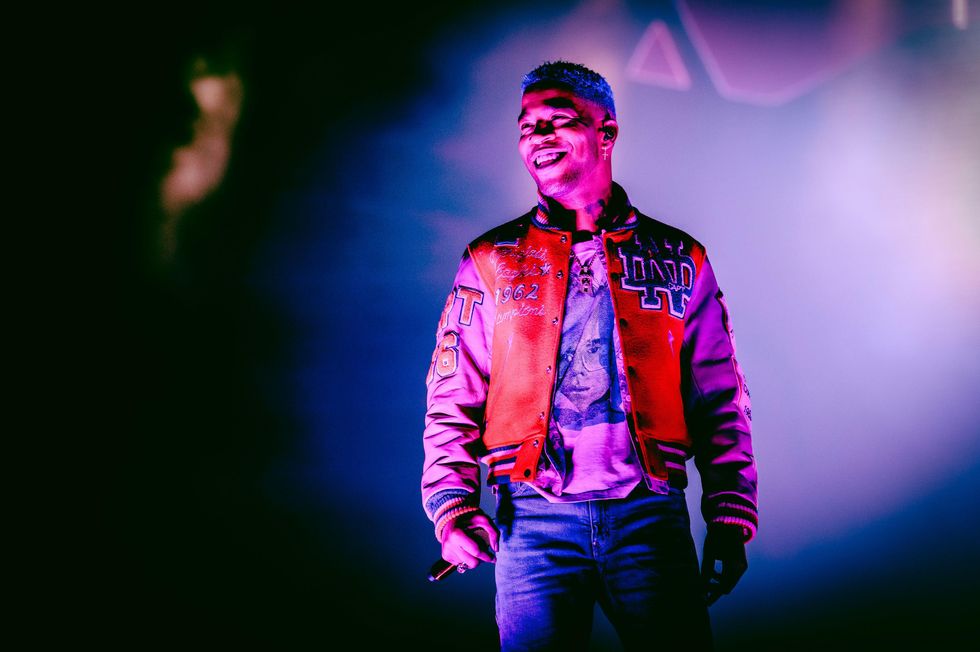 Kid Cudi Performing At The Governors Ball Music Festival, Citi Field, New York, USA - 10 Jun 2022

Nina Westervelt/Shutterstock
In an interview with Self, Kid Cudi talks about how he's battled anxiety, depression, suicidal thoughts, and substance abuse issues his whole life, saying he became . . .
"really good [at] masking the madness over the years, being the youngest of four, staying in my place, being quiet, entertaining myself. It was almost like I was an only child, so to speak, at the time."
When Kid Cudi was 32, he checked himself into rehab with the support of his manager. He learned to pace himself with his work, crediting dropping a yearly album with reducing some of his stress. In 2020, he released Man On The Moon III, and he's recently dropped A Kid Named Cudi – both of which he's produced on his own terms.
Both Cudi and Burrow are two of the hottest names in the NFL and the music industry right now. So, it's a no-brainer that Bose chose these Cleveland natives to rep their latest model earbuds. I can't think of a better fit myself.