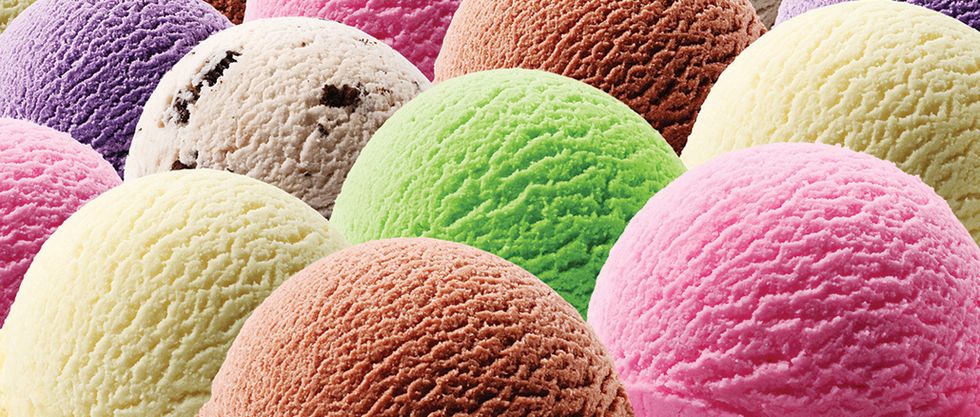 Happy #NationalIceCreamDay: Five Great Ice Cream Brands You've Never Heard Of
These companies are giving Ben and Jerry's a run for their money.
It's Friday night and all of your friends are headed to the bar. Unfortunately for you, you don't get paid until next week, and at present, your checking account is sporting far fewer digits than you're comfortable with. You open your wallet and discover two five dollar bills, heavily crumpled and slightly torn. There's only one move left: head to your local grocery store, pick out a pint of ice cream, and settle in for a night of binge-watching whatever show Netflix. Ben and Jerry have always kept you company through thick and thin and they'll be by your side tonight.
Both
Big Gay Ice Cream and Van Leeuwen
are now available in pints. Surely, these must be almost as good as
Ben and Jerry's
, right? Don't worry, we've selected five brands of ice cream that are so good, they'll make you forget that you're about to wear the same pair of sweatpants for three days straight! Read on if you want to add some variety to your life. If you're lactose intolerant, here's a separate
list
you can check out.
CoolHaus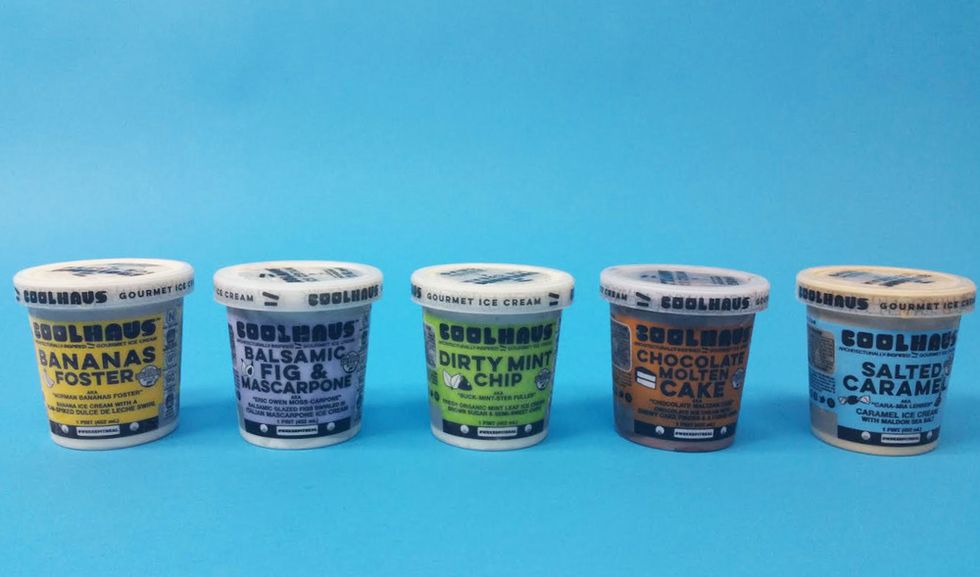 CoolHaus offers a variety of unusual - and delicious - flavors
CoolHaus was born in Southern California, out of a Coachella food-truck. It was founded by friends Natasha Case and Freya Estreller, and is currently being distributed to over 6,000 grocery stores across the United States. With wild flavors ranging from bananas foster to blueberry sweet corn, these girls have managed to carve a niche for themselves in the ice cream aisle. To top it all off, all the ingredients are organic, so as long as you don't read the label, you can trick yourself into thinking it's healthy!
Jeni's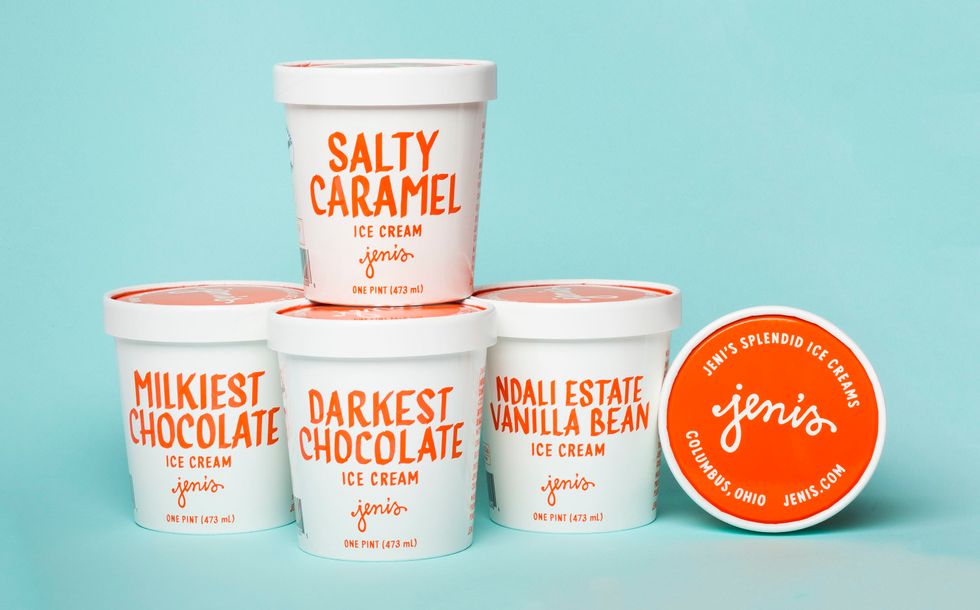 You can find Jeni's all over NYC, and in most major cities
Jeni knows how to make ice cream. She's been doing it for 20 years. Using a special buttercream recipe, her flavors have been sitting at the top of the artisan ice cream trend since before it started. With scoop shops all over the country and availability in most major cities, Jeni's is almost as accessible as her bigger competitors. Don't let the unassuming packaging fool you. If you're looking for pure ice cream with no frills, Jeni's is for you. And, if you simply can't get enough, Jeni also has a book out on how to make your own ice cream.
Adirondacks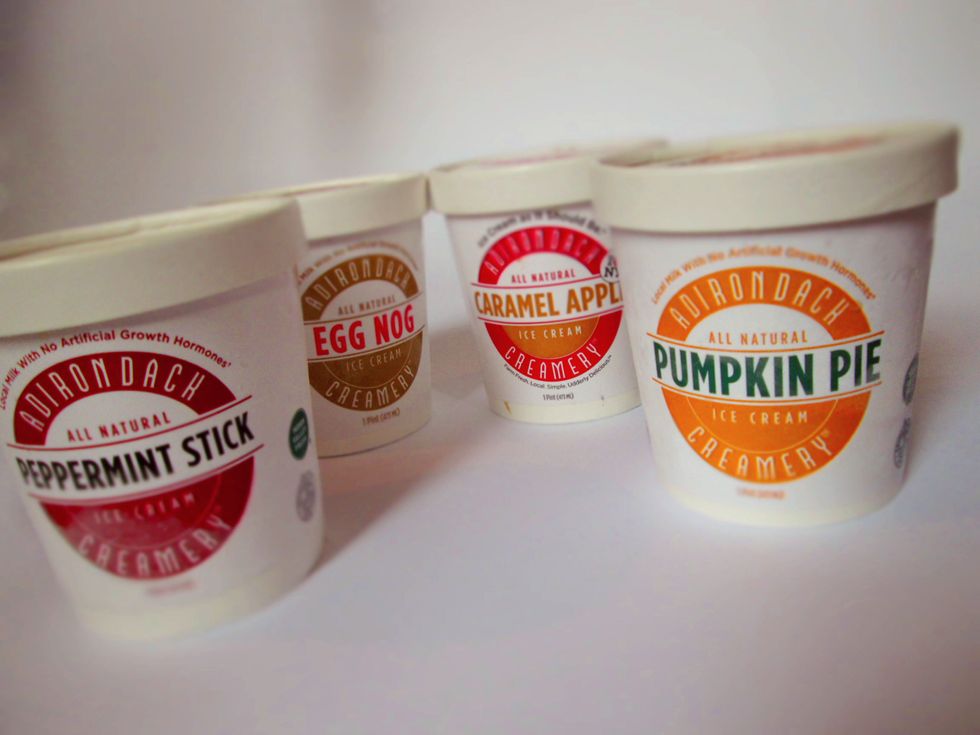 Sophisticated flavors with a rustic edge
One day in 2002, Paul N. Nasrani decided to quit his job as CFO of Strategic Workforce Specialists, LLC, and take up his childhood dream of making ice cream. Over 15 years later, Nasrani has one of the most successful artisan ice cream brands in the Northeastern United States. With seasonal flavors like pumpkin, eggnog, and peppermint, and natural flavors like banana chip and kulfi-pistachio cardamom, Adirondacks has quietly reinvented the ice cream game from its home in upstate New York. While their only a regional brand at the moment, it could only be a matter of time until Adirondacks' incredible flavors are in your grocery store.
Gelato Fiasco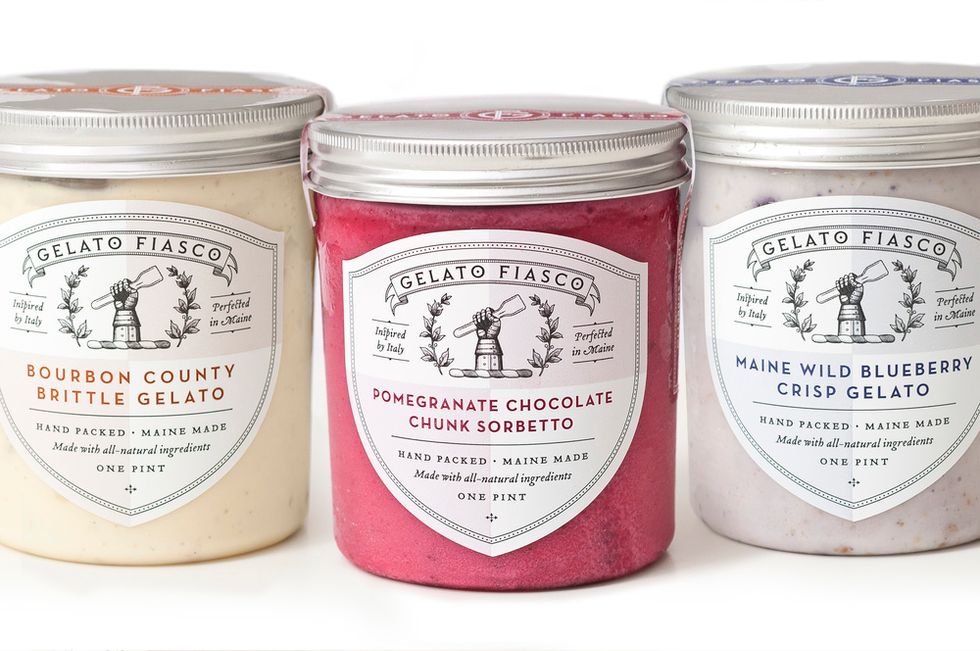 If you're feeling fancy, Gelato might be your best option
Okay, maybe Gelato doesn't count as ice cream. Still, Gelato Fiasco is pretty much the tops when it comes to high quality frozen dairy treats. Put away the Talenti, because this small company from Maine has dedicated itself to perfecting the art of frozen sweet cream. In fact, the founders are so into gelato, that they've named their rewards program after The Red Spoon Society, a centuries old Italian secret society of Gelato makers. Gelato Fiasco claims to be heavily influenced by this society's teachings, and the results are amazing. Still, the existence of this secret society is still heavily debated today.
Ample Hills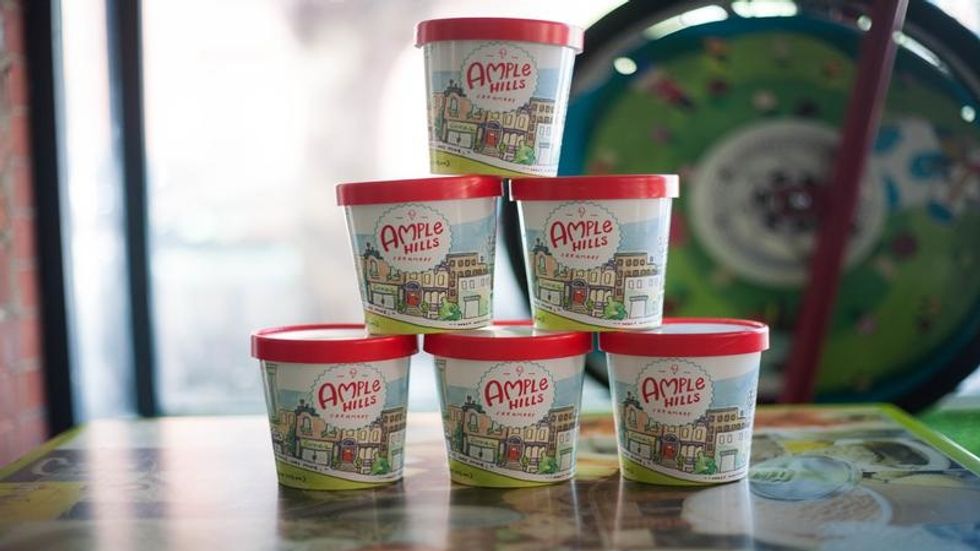 Ample Hills is a Brooklyn staple
Created in Brooklyn and named after a poem, (yes...seriously) Ample Hills is the best ice cream that can be purchased in a grocery store. Their butter cake flavor is relentless; every bite makes you want more. They bake all their own toppings/mix-ins. They pasteurize their own milk. They even have a store at Epcot in Disney World. These guys are the real deal, and even though it costs ten dollars a pint, when you eat Ample Hills, you'll taste where that extra money went.
Let this list be a guide for you this weekend. Try all these delicious flavors while you wait for your paycheck to hit, and then once you get your money, spend it all on more ice cream. You don't need friends. You don't need to go out. Empty out your 401k. Saving money? Are you insane? There are so many delicious ice cream flavors to try. I personally recommend you start with Ample Hills butter cake, but it's really up to you. It's important to remember though, just because you like your ice cream, doesn't mean you have to stick to the same old tired routine. Don't get caught in a Ben and Jerry's rut. Try something new!
---
Matt Clibanoff is a writer and editor based in New York City who covers music, politics, sports and pop culture. His editorial work can be found on PopDust, The Liberty Project, and All Things Go. His fiction has been published in Forth Magazine. Website: https://matthewdclibanoff.journoportfolio.com/ Twitter: @mattclibanoff