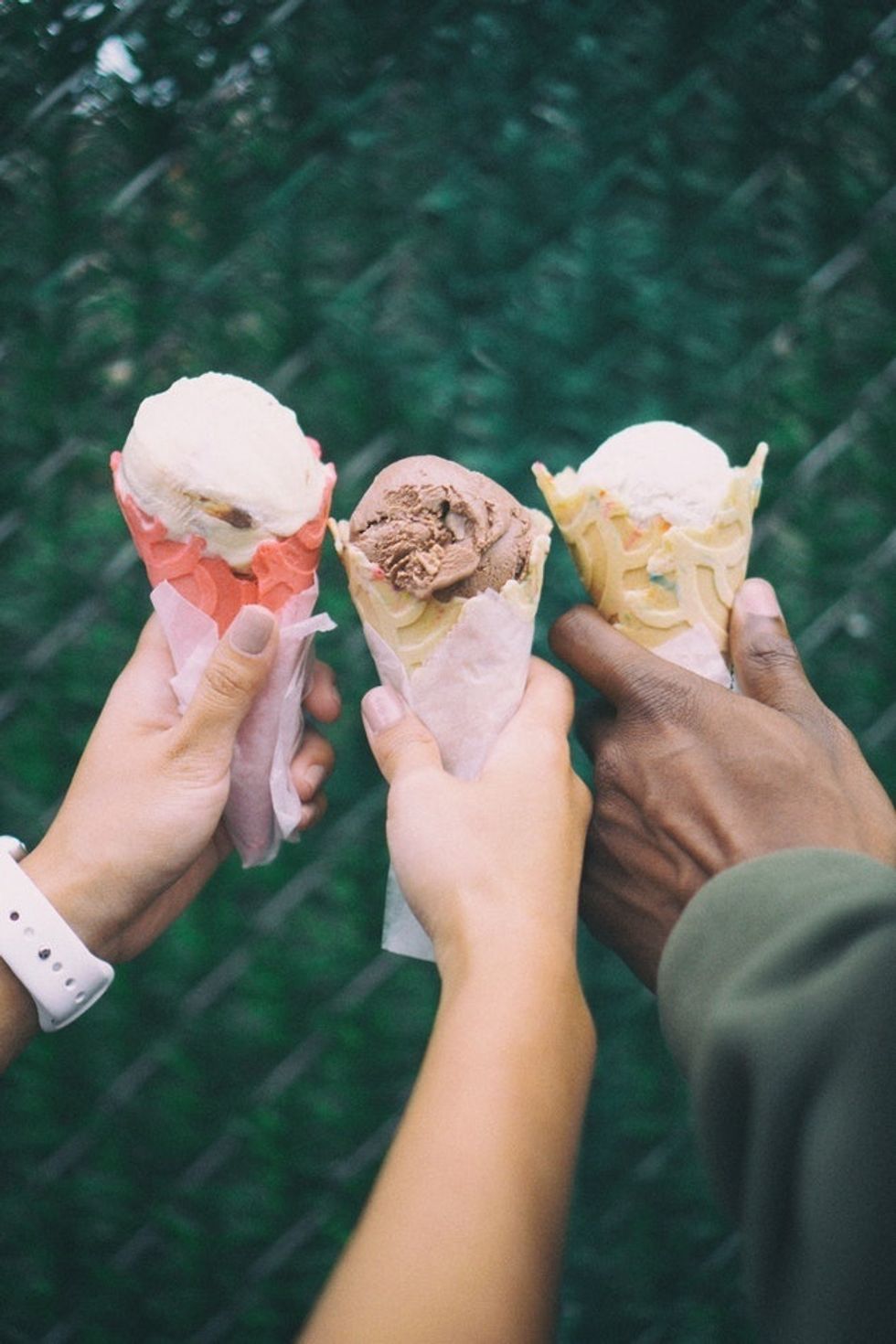 The Best "Ice Creams" for Those with Lactose Intolerance
We all scream for ice cream thanks to these brands who cater to the lactose-intolerant crowd
If you suffer from lactose intolerance, then you know all about the gas, bloating, diarrhea, and pain that comes with trying to digest dairy. The symptoms are a bummer, yet so is giving up your favorite treat – ice cream. Before you throw in the spoon, consider swapping the real deal for something even better… non-dairy "ice creams" that hit the spot without getting at your gut.
These five treats are super-rich, thick and creamy, full of flavor, and surprisingly delicious, with none of the dairy that drags you down. Grab a pint, open wide, and delight in non-dairy frozen perfection.
Halo Top Caramel Macchiato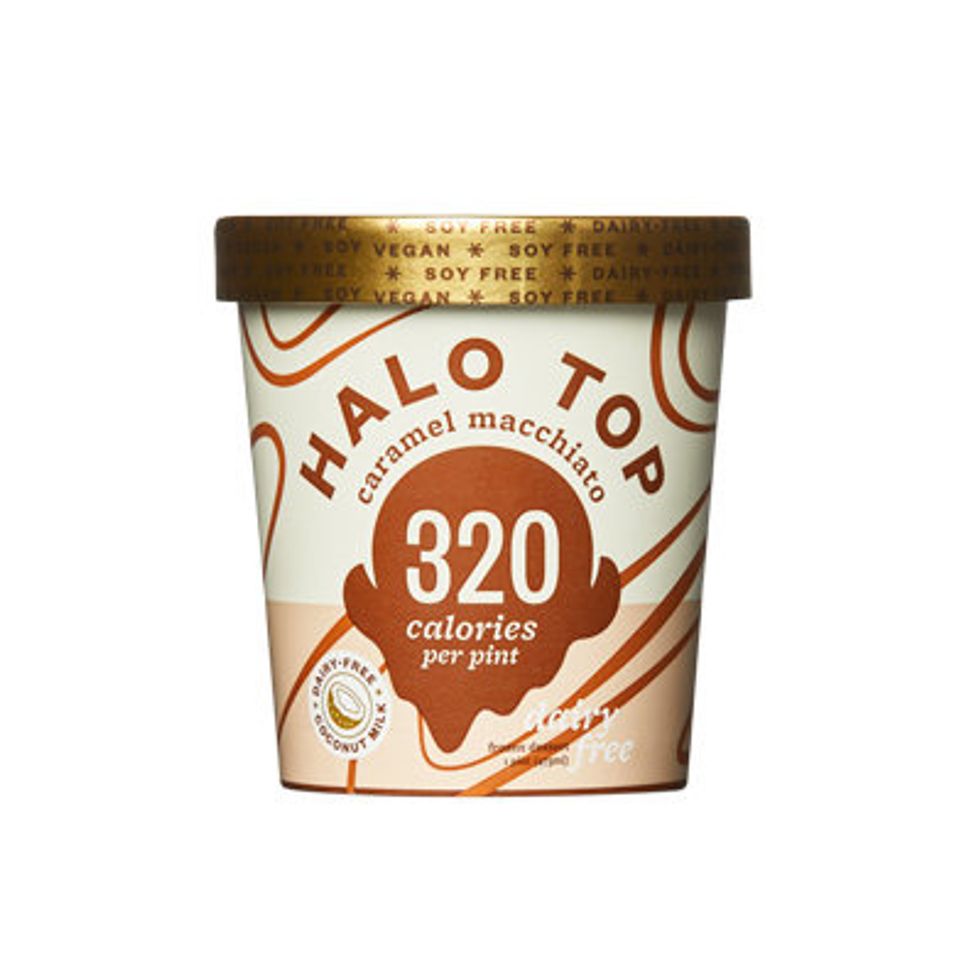 Smooth and creamy, low in sugar, fat, and calories, and utterly delicious, Halo Top Caramel Macchiato is dairy-free (and gluten-free), allowing those with lactose intolerance to indulge without the guilt or the pain. Creamy coconut milk is the key to lactose-free fabulousness and the caramel swirl is sensational. The best part? The entire pint is just 320 calories! Say "hello" to Halo and spoon your way to heavenly satisfaction. Try Chocolate, Chocolate Covered Banana, Cinnamon Roll, Oatmeal Cookie, Peanut Butter Cup, or Sea Salt Caramel too.
Breyers Lactose Free Natural Vanilla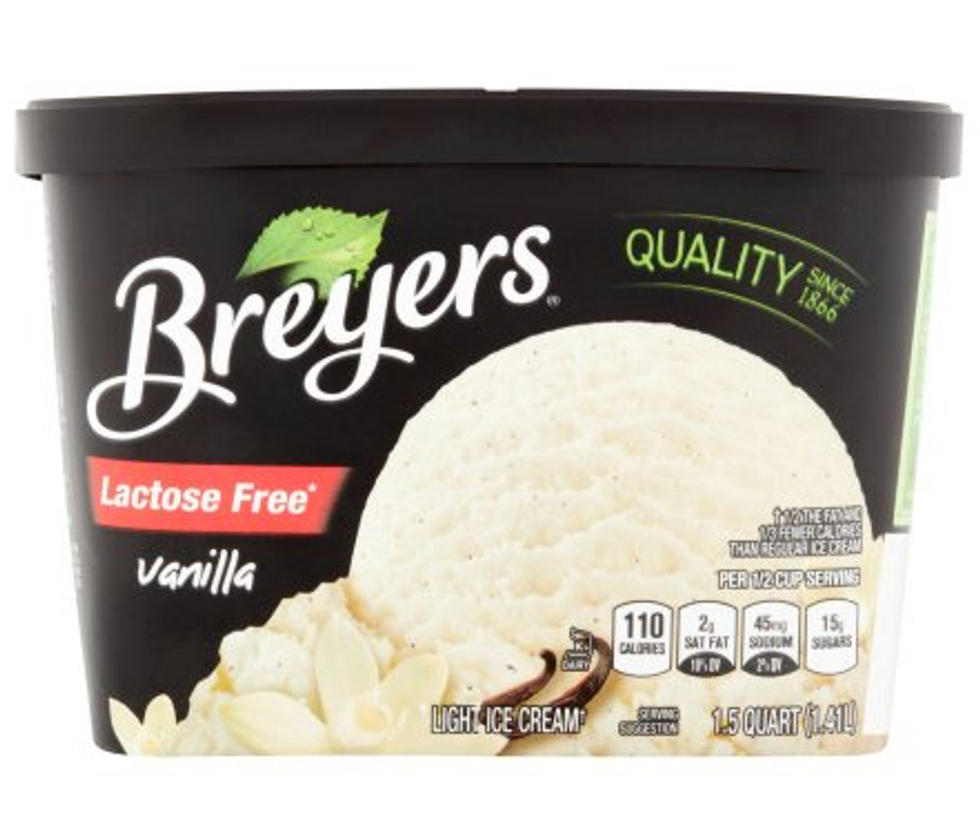 Breyers has been around for as long as we can remember, and vanilla is always a fan favorite, so go for Breyers Lactose Free Natural Vanilla for a creamy treat that is anything but plain. Fresh and light, this vanilla bean-specked blend has 1/3 fewer calories and half the fat of their regular vanilla, but it is just as indulgent. No hormones go into their all-natural recipe, just all the good stuff minus the belly-bothering lactose you don't want. Comes in Lactose Free Chocolate flavor too.
Lactaid Cookies & Cream Ice Cream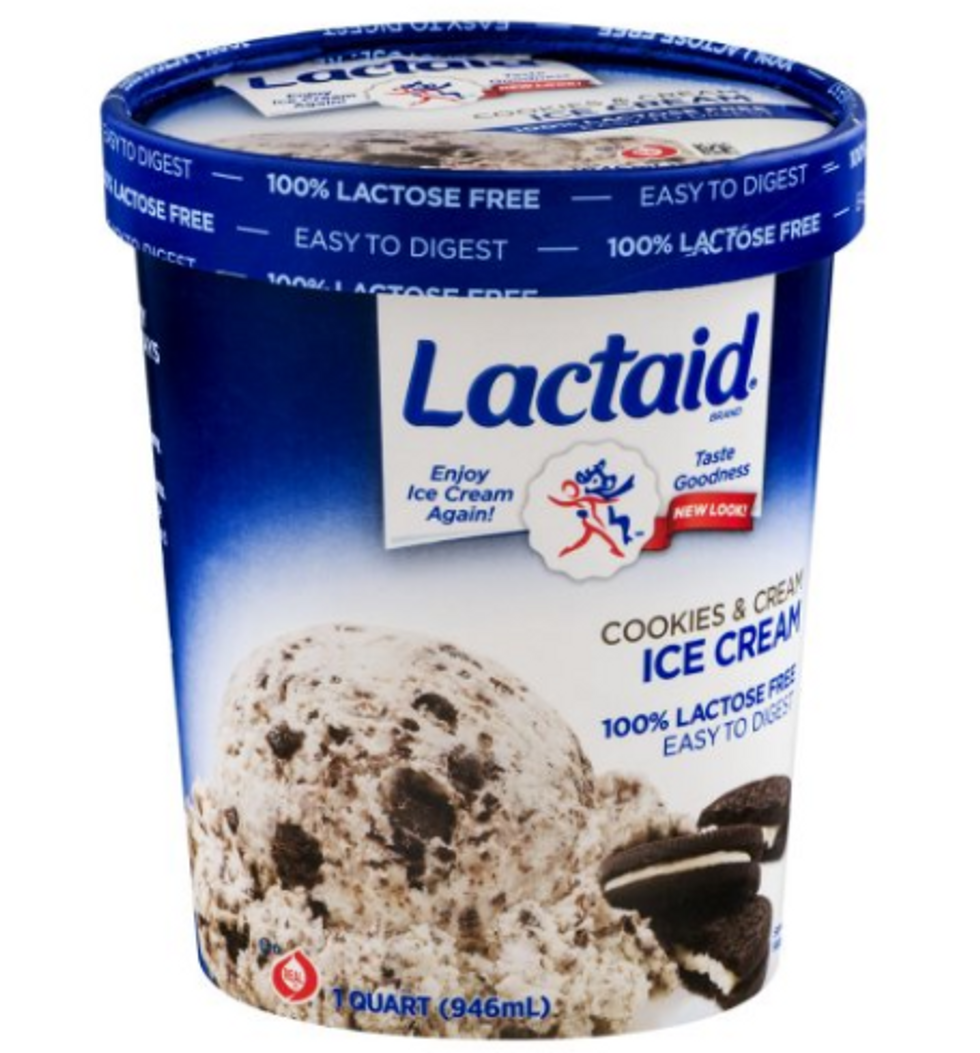 Just when you thought your lactose issues would have you giving up cookies & cream forever, Lactaid Cookies & Cream Ice Cream is your dream come true. Smooth vanilla ice cream paired with crunchy chunks of chocolate cream-filled cookies blended in makes for a sweet treat that is hard to resist. The treat you have loved since you were a kid is now made for everyone, lactose intolerant or not. Dig in for the biggest hunk of cookie you can find! Lactaid ice cream also comes in Vanilla, Chocolate, Berry Chocolate Crumble, Salted Caramel Chip, and Mint Chocolate Chip.
Ben & Jerry's Chocolate Fudge Brownie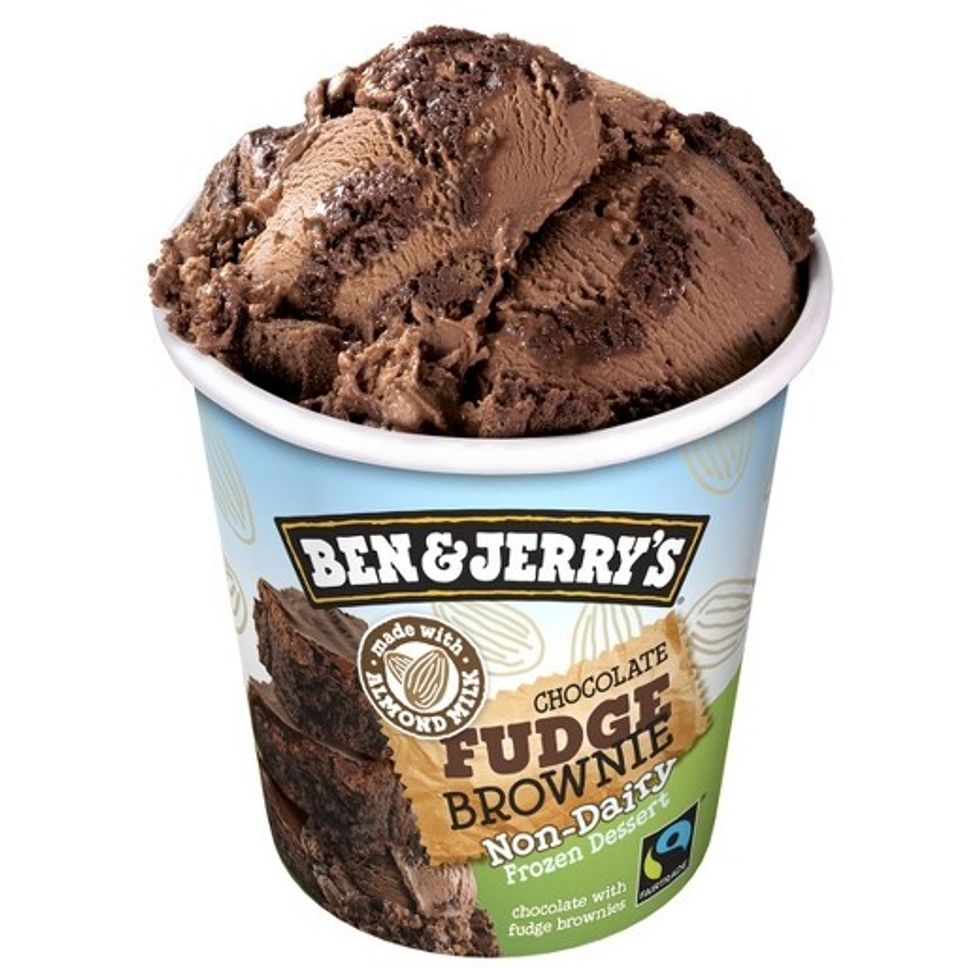 For the admitted chocoholic, Ben & Jerry's Chocolate Fudge Brownie is a non-dairy frozen dessert that will put you over the edge. It is so ooey-gooey and rich, you won't miss the real thing for a second. Made with almond milk and all-vegan ingredients, this is a pint worth purchasing. You will crave those chewy brownie chunks and crunchy nuts as the smooth chocolate flavor cools your tongue. Ben & Jerry are just as good to their lactose-intolerant friends as they are to their dairy fans. Enjoy their non-dairy Chunky Monkey, Coffee Caramel Fudge, P.B. & Cookies, Caramel Almond Brittle, Cherry Garcia, and Coconut Seven Layer Bar too.
Almond Dream Mint Chocolate Chip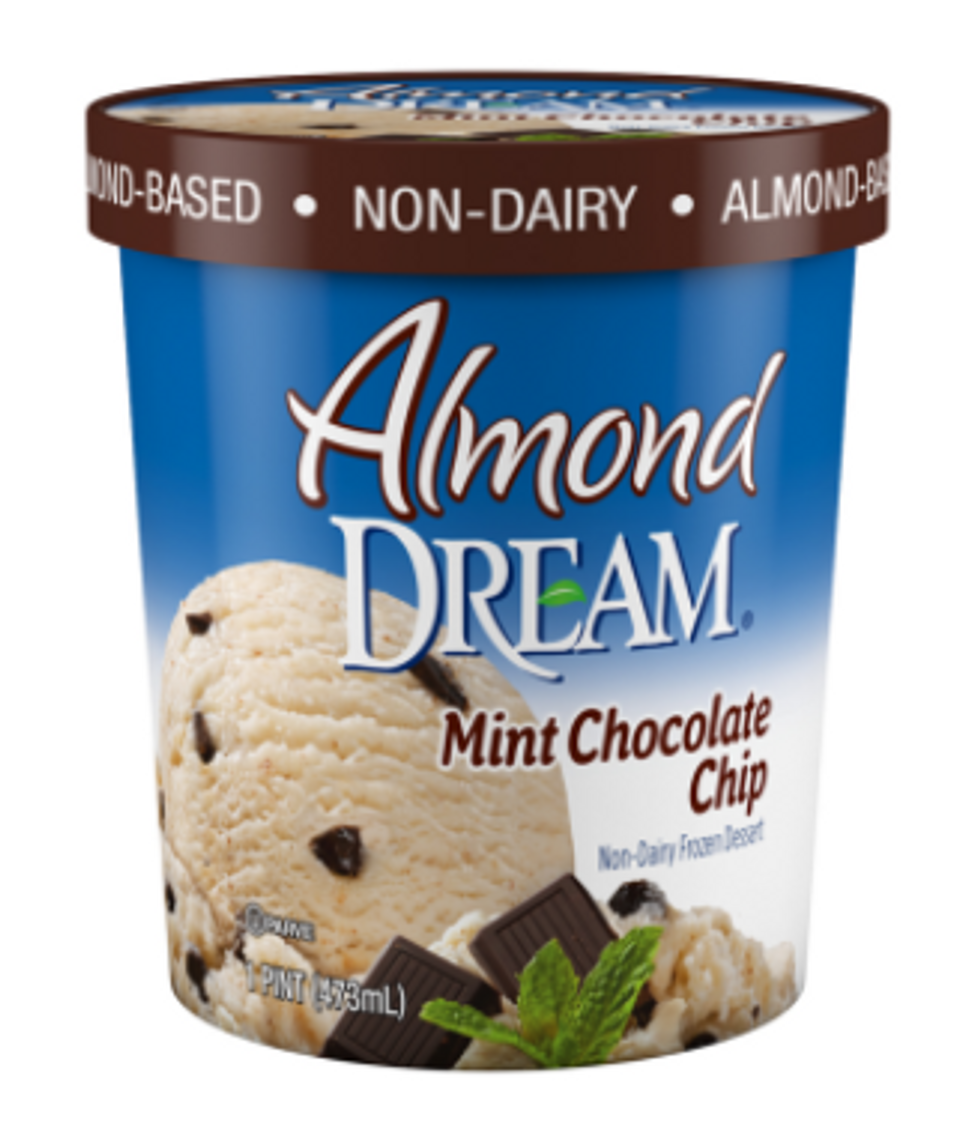 Skip the milk and adore the almonds instead with Almond Dream Mint Chocolate Chip non-dairy dessert. No dairy means no problems, and the richness of Almond Dream will make you feel like you are eating regular ice cream anyway. So sweet and refreshing, the combination of mint and chocolate is a classic that never goes out of style. When you are in the mood for another great flavor, go for Cappuccino Swirl, Chocolate, Praline Crunch, Vanilla, Strawberry, or Toffee Almond Fudge. With Almond Dream, you will be dreaming of another bowl once you devour the first!
We all scream for ice cream thanks to these brands who cater to the lactose-intolerant crowd. And the cherry on top? No discomfort, only decadence!