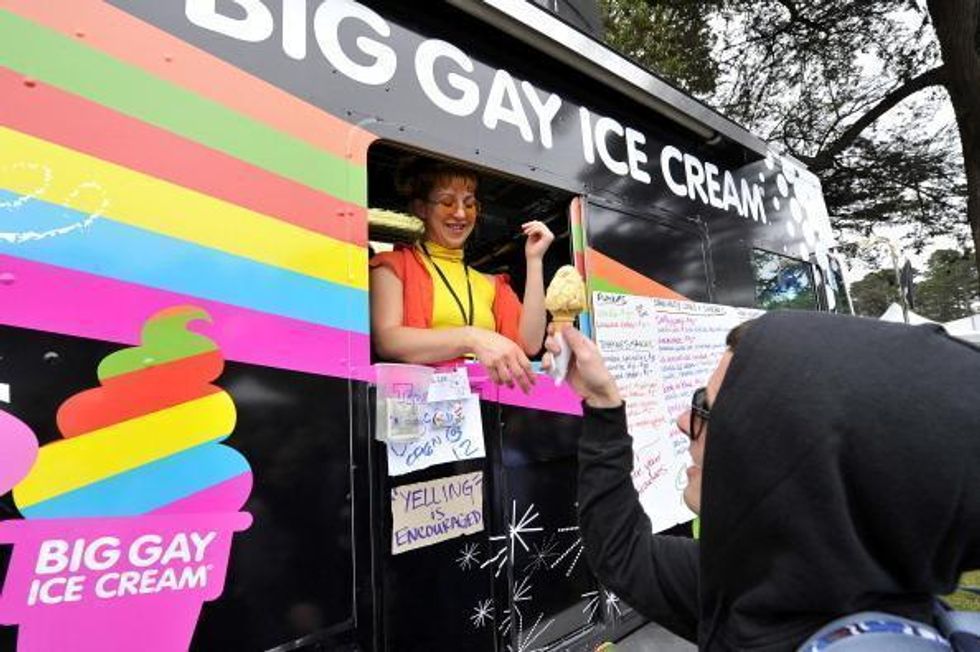 NYC's top ice cream destinations this summer
Inventive and original frozen treats are all around
Believe it or not, we're just a few weeks away from Memorial Day's unofficial kick-off to summer 2017. Now depending on where you live, this could mean any number of things to you, but if you're a New Yorker you may find yourself in search of escapes from the hot and humid abuses the climate is preparing to unleash. So rather than just hanging out on subway platforms and try to savor that "train leaving the station wind gust", we figured a little ice cream might be a more pleasant experience. Given this we decided to offer a few recommendations for anyone who'll be craving a cool, sweet treat in NYC this summer.
Big Gay Ice Cream
For those seeking funky flavor combinations from their scoops and sundaes, look no further than this New York institution. With delightfully original creations like the fan-favorite "Salty Pimp" (vanilla soft serve coated in a salty chocolate shell with dolce de leche) along with customizable options featuring a host of wild toppings, there's surely something for everyone here. Word to the wise though, the place is known to draw a crowd at its three downtown locations, so give yourself plenty of time if you're planning to indulge.
Sundaes and Cones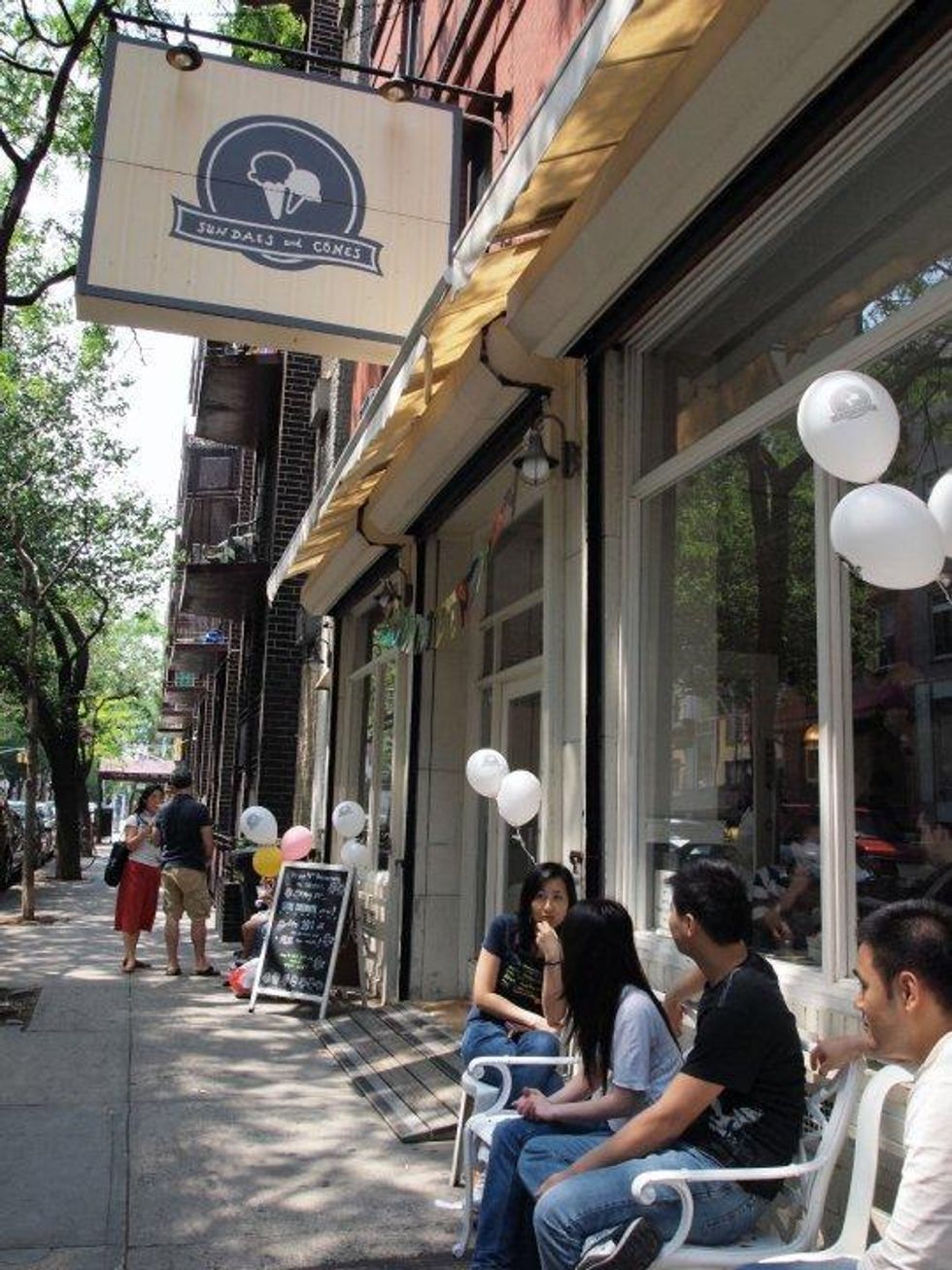 Sundaes and Cones Facebook page
While it may seem like your stand issue ice cream parlor at first glance, Sundaes and Cones sets itself apart thanks to its extensive array of flavors. The homemade East Village ice cream shop features everything from your standard vanilla/chocolate flavors to unexpectedly delicious options like wasabi, corn, or lychee ice cream. With so many flavors and combinations to try, don't be surprised if you find yourself ending up a part of the shop's loyal throng of return customers.

Chloe's Soft Serve Fruit
For a slightly more unconventional option, you may want to consider Chloe's natural and dairy free alternative. Operating out of its Union Square home, the frozen treat uses only fruit, water and cane sugar to create a smooth and delicious competitor to traditional ice cream. Whether you're trying to watch your figure or just looking for a rich, fruity treat be sure and remember the name Chloe.

Van Leeuwen
Like others on this list, these artisanal ice cream makers set themselves apart thanks to their tasty assortment of flavors. With concoctions including candied ginger and chocolate banana cream pie, along with rotating seasonal flavor creations, you can taste their creativity and dedication in every spoonful. Whether at their several Manhattan and Brooklyn brick and mortar locations or from their NYC trucks, be on the lookout if you're looking for fun spins on dessert classics.

Davey's Ice Cream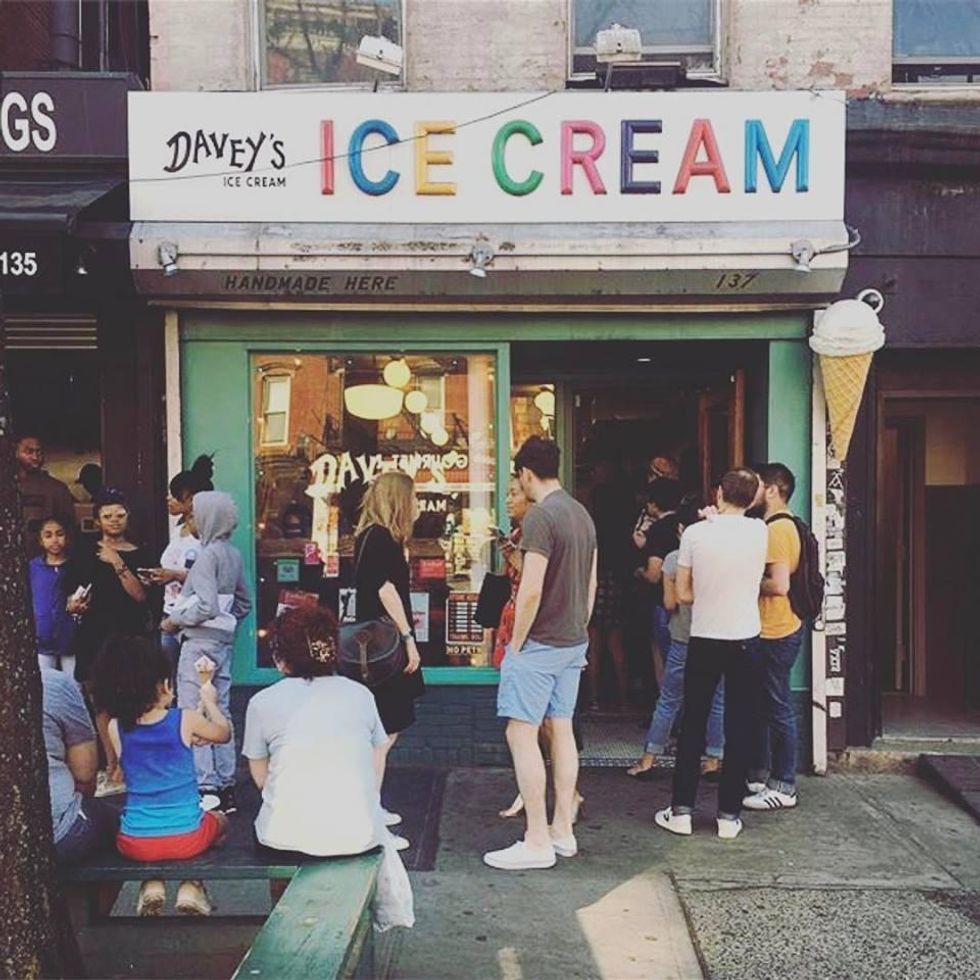 Davey's Ice Cream East Village Facebook Page
Another addicting homemade option, Davey's offers sugary frozen delights in an array of mouth-watering forms. From creamy ice cream scoops and sundaes to customizable shakes and cookie ice cream sandwiches, there's no shortage of options for folks to indulge in. For those looking to break outside the cone and cup lifestyle, look no further than the growing ice cream powerhouse.