A fresh and filling cup of yogurt makes for part of a healthy breakfast or lunch, or a quick and easy mid-morning snack, but for those who must avoid dairy, finding an option that is tasty can be a feat. There is nothing enjoyable about lactose-induced bellyaches or blah-tasting "faux-gurts," but thanks to these TopDust-approved options for those with lactose aversions, allergies, and issues, adding yummy yogurt back into the mix is now possible (and pleasant!).
Not only is yogurt so tasty, but it is good for you too. As per WebMD, yogurt is chock-full of healthy vitamins and protein, as well as being nutrient-dense and a great way to manage weight, according to HealthLine. While each style of yogurt contains varying levels of fat, carbs, and protein, aside from those with tons of added sugar, most are great to include as part of a healthy diet. Same goes for the non-dairy types, which are often made from nuts or fruits – fuel our bodies need to stay strong and curb those hunger pangs.
These six options are all nutritious, delicious, and diet-friendly, making for a no-guilt, all-pleasure treat. Spoon into spectacular!
So Delicious Unsweetened Coconut Milk Yogurt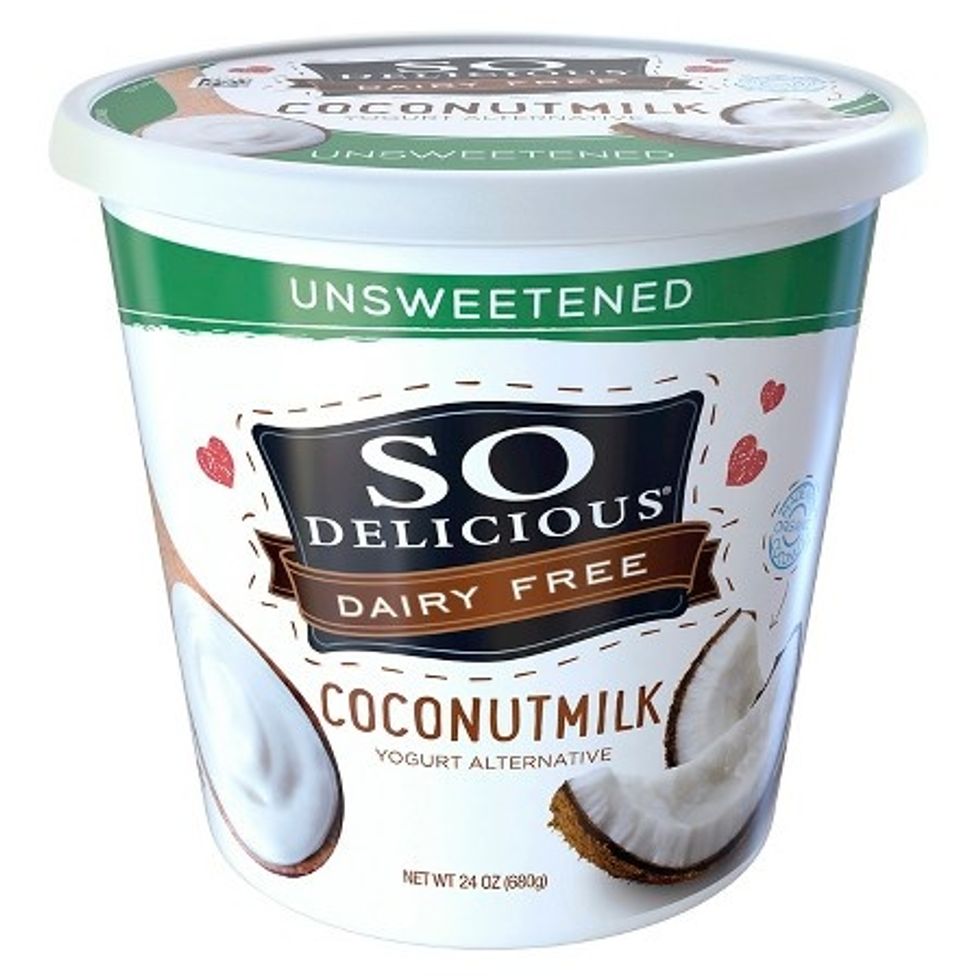 Coconut milk is so rich and flavorful that you won't miss any added sweeteners, or the dreaded dairy, for that matter. Organic and amazing, So Delicious Unsweetened is a thick and creamy yogurt alternative that even regular milk-based yogurt lovers will crave. The flan-like texture and coconut milk goodness make So Delicious just that… so delicious! Comes in unsweetened vanilla too.
Kite Hill Plain Artisan Almond Milk Yogurt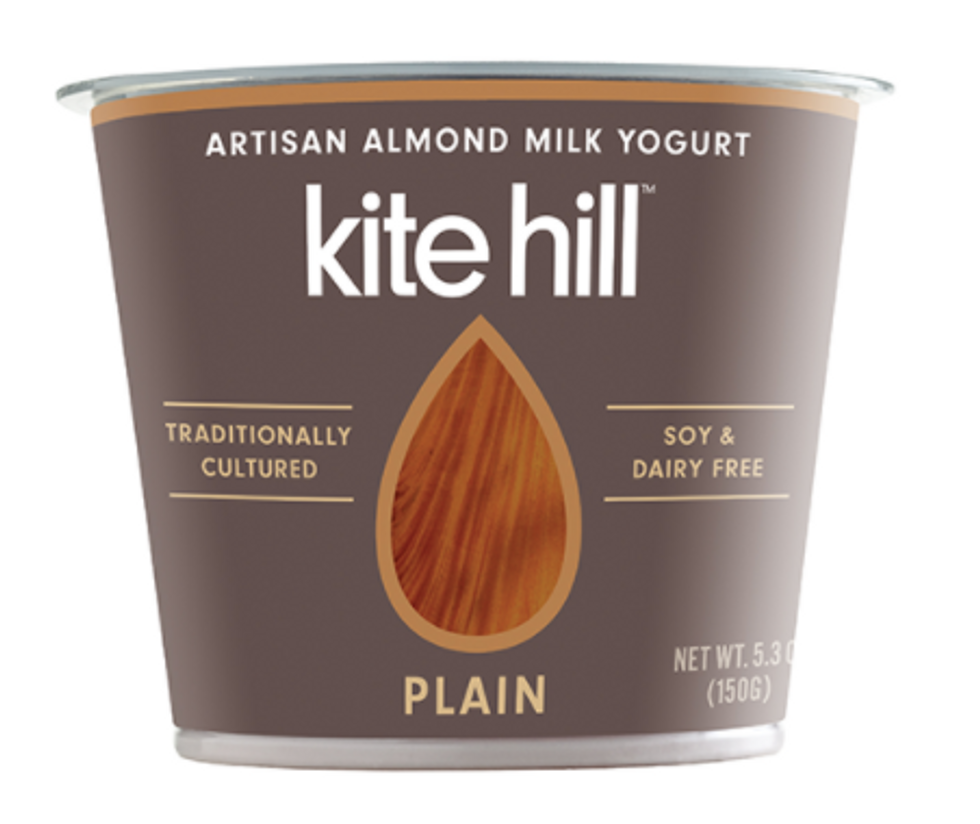 Almonds give a nutty oomph to yogurt in a way dairy just can't match. Kite Hill Plain Artisan Almond Milk Yogurt is so smooth and silky, fabulously flavorful and rich, without any soy or dairy in the recipe. Almond milk, pure cane sugar, and a traditional method of culturing makes Kite Hill a yogurt-lover's thrill!
Daiya Plain Greek Yogurt Alternative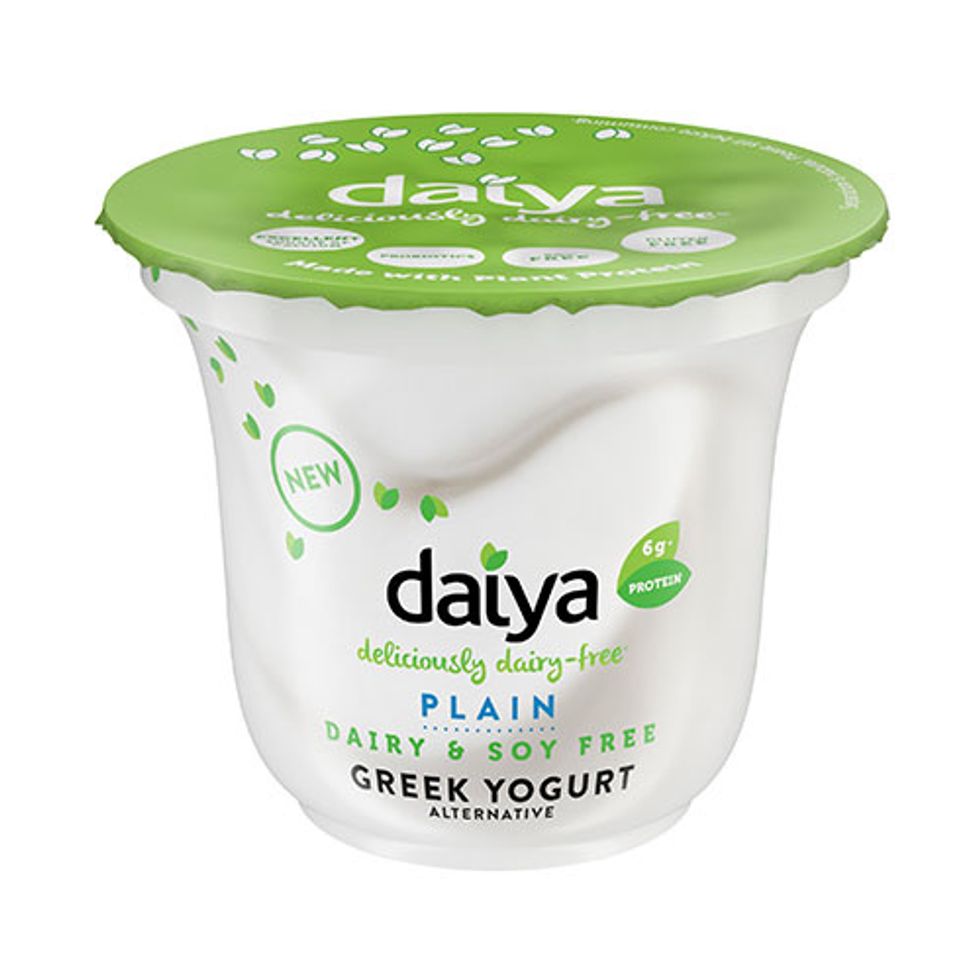 For those who love the ultra-rich texture of Greek yogurt but can't tolerate the dairy, Daiya Plain Greek Yogurt Alternative will hit the spot with smoothness and crave-worthy creaminess. Six grams of muscle-building protein per serving and lots of bone-boosting calcium makes this Greek alternative as healthy as it is delish. Thick coconut cream and healthful pea protein along with other natural ingredients blend beautifully for a go-to Greek snack to savor.
Green Valley Organics Lactose Free Plain Low-fat Yogurt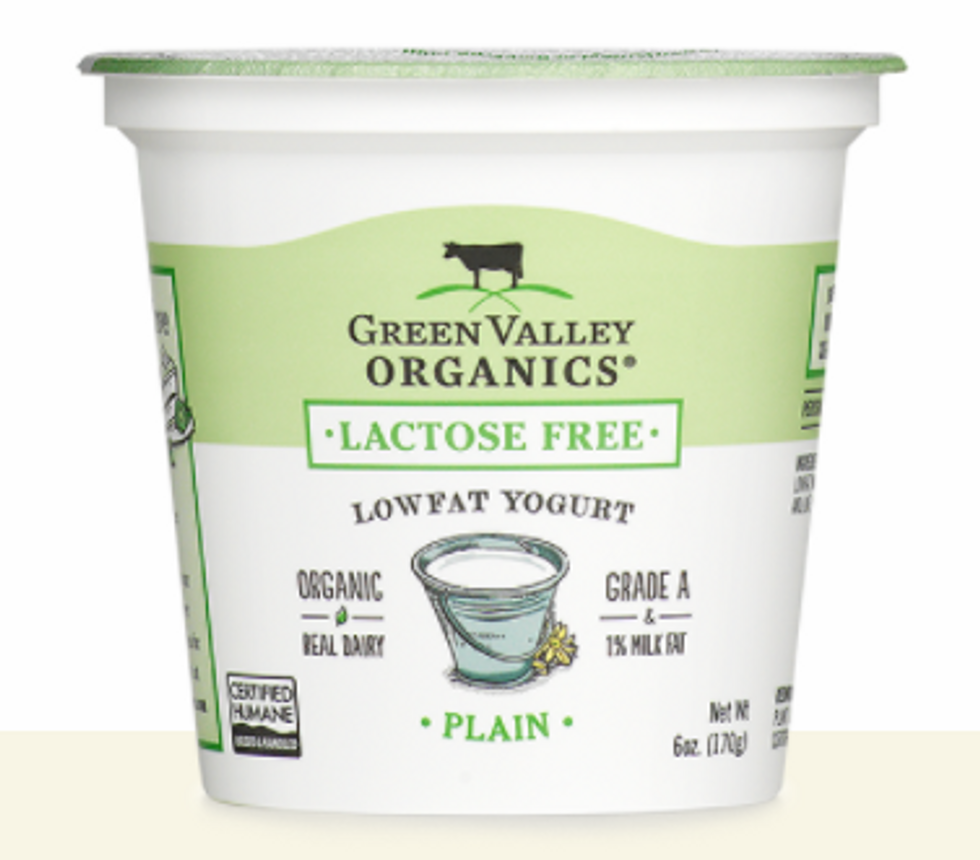 While this option contains cultured milk, a lactase enzyme is added to the ingredients so those with lactose intolerance can indulge in Green Valley Organics Lactose Free Plain Low-fat Yogurt worry-free. Natural and nutritious, this yogurt is super-creamy and remarkably rich, perfect for a snack or for use in recipes in place of sour cream. Spoonful by spoonful, organic has never been so outrageous!
Coconut Dream Non-Dairy Yogurt Plain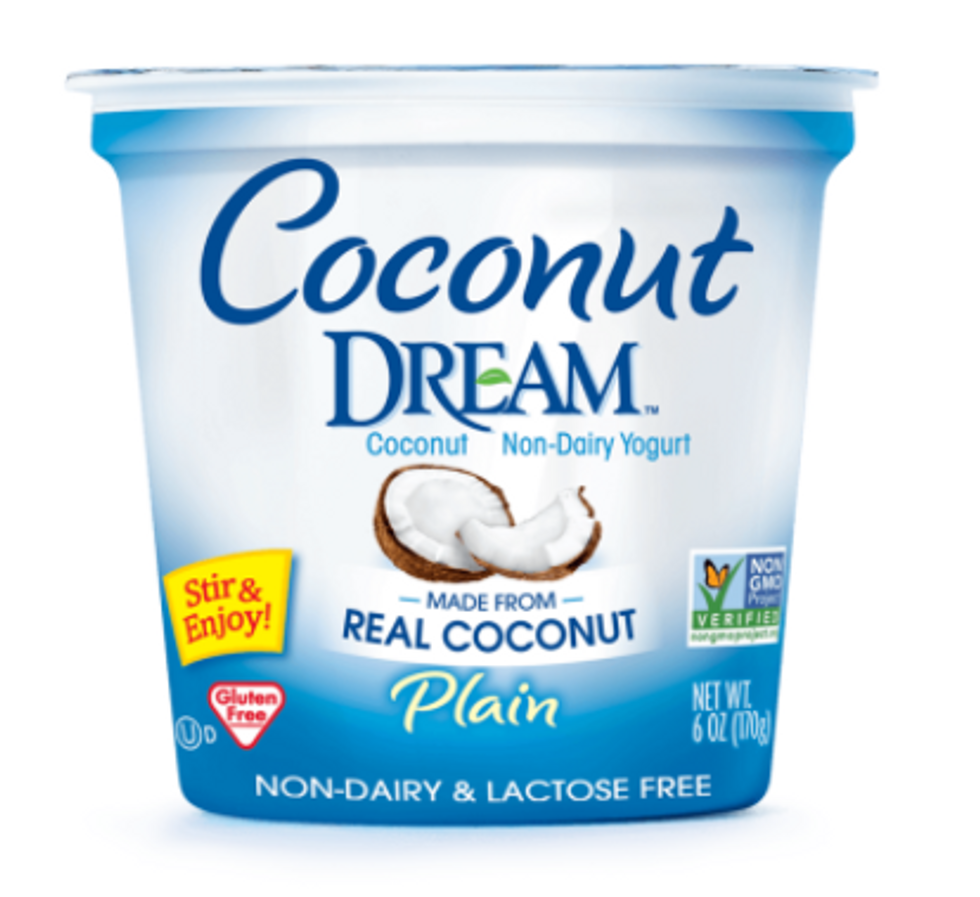 Dairy- and lactose-free, Coconut Dream Non-Dairy Yogurt Plain is a dream come true for yogurt enthusiasts who avoid milk products. Gluten-free and non-GMO, this nutritious yogurt is made from real coconuts with added cultures for a traditional yogurt experience… only better! The texture is addictive and the subtle sweetness is all you need for a treat that is light and healthy.
Forager Dairy-Free Cashewgurt Unsweetened Plain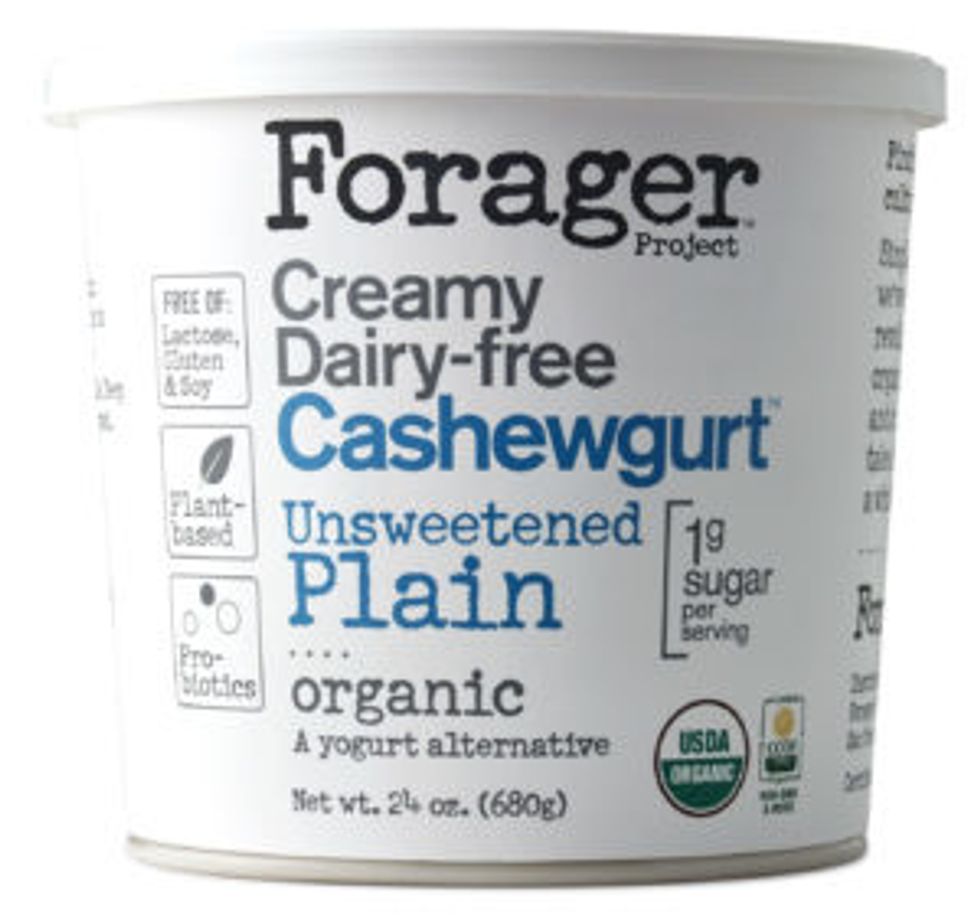 Cashews are at the heart of what makes Forager Dairy-Free Cashewgurt Unsweetened Plain Yogurt so delicious and so good for you. Organic and creamy, this non-dairy blend is piled with probiotics and is non-GMO. No soy, no gluten, and kosher, this rich and filling cashew-based treat is simple, yet surprisingly tasty. Try their Vanilla Bean flavor too, for some subtle sweetness, dairy-free.
Yo! Get back to yogurt with these dairy-free favorites you will surely love. Later lactose!