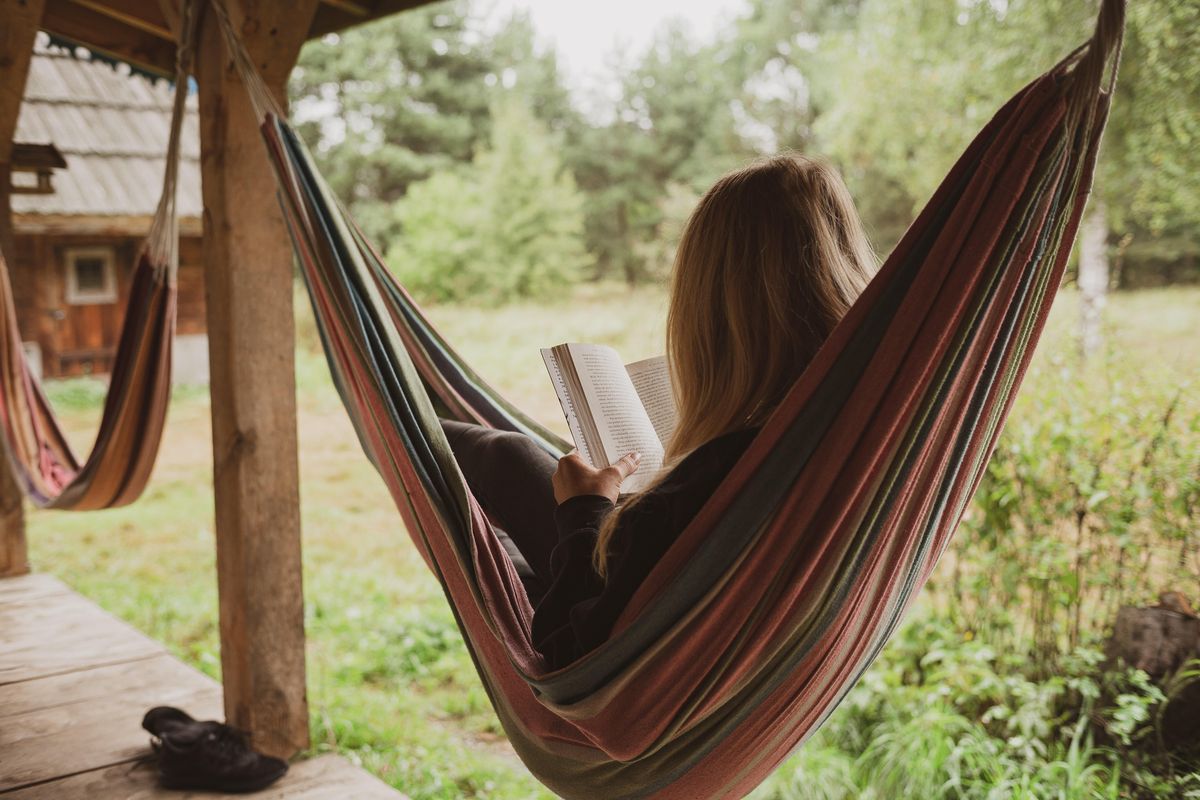 12 Days To Mental Health Improvement In 2023 - Our Calming Countdown
There's something so contradictory about the holidays. The holiday itself is often merry and bright, but the stress leading up to it is often catastrophic. There are a million things to do and not nearly enough time - or money - to take care of them.
---
The lead-up to Christmas and New Year's means I'm constantly refreshing my email for shipping verifications, double-checking my calendar for plans, and eyeing my bank account to make sure I'm not in crippling debt. Planning holiday events means a whirlwind of questions that rarely have answers. It gives even the calmest person a wave of anxiety.
Keeping your mental health intact is extremely important – especially if you've been stressing yourself out over the past month. Join me in this Calming Countdown to improve your mental state while rounding out the year.
Day 1: Tea Set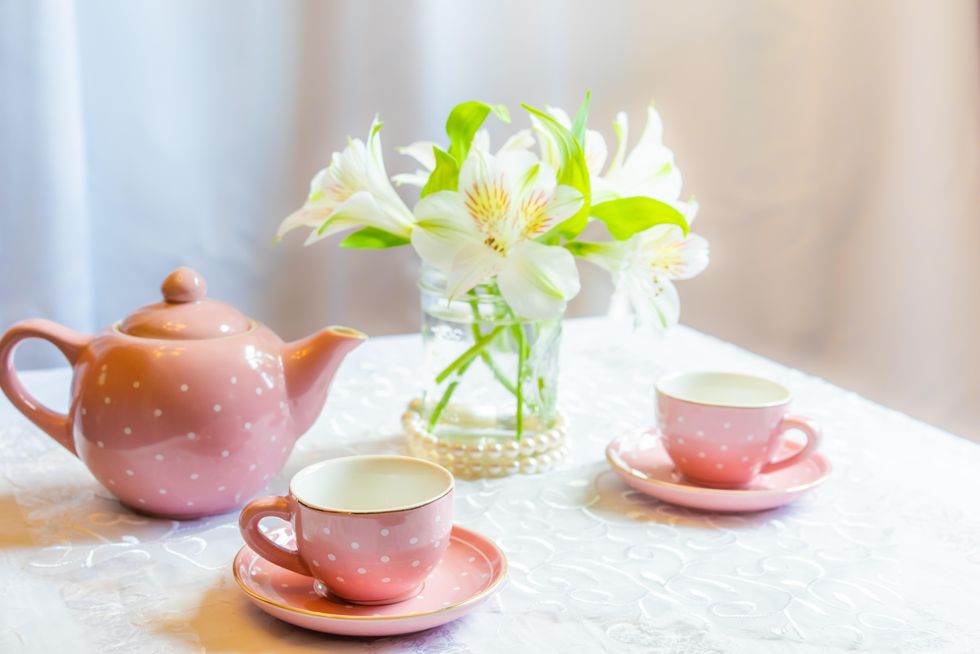 Carolyn Christine via Unsplash
Not only does a hot cup of tea have a naturally relaxing quality, there are specific teas that help you relieve stress. Many stress relief teas contain L-theanine, which is a mood balancing amino acid.
The Sips By Self Care Tea Set offers plenty of calming tea options to choose from. Plus, one dollar from every Self Care Tea Set sold will be donated to the National Alliance on Mental Health, so it's for a great cause!
Day 2: Therapy
If you're struggling during the holiday season, you're not alone. Whether you're feeling extra anxious, dealing with mental health issues, or simply just need someone to talk to, therapy can be a great option. You'll get all of the coping mechanisms you need to live a more mindful life, and there's no better time to start than now.
I recommend Talkspace for online therapy so you don't even need to leave the comfort of your own home. Set an example for your friends and family that therapy can be beneficial for all.
Day 3: CBD
According to Forbes Health, 51% of adults who use CBD use it to calm their anxiety. Use a few drops whenever you feel a bit overwhelmed and you should get some much deserved relief.
We love the FOCL Chill Out Bundle because it gives you both the CBD Drops and CBD gummies at a discounted price. They're easy to use and convenient to keep on you at all times.
Day 4: Yoga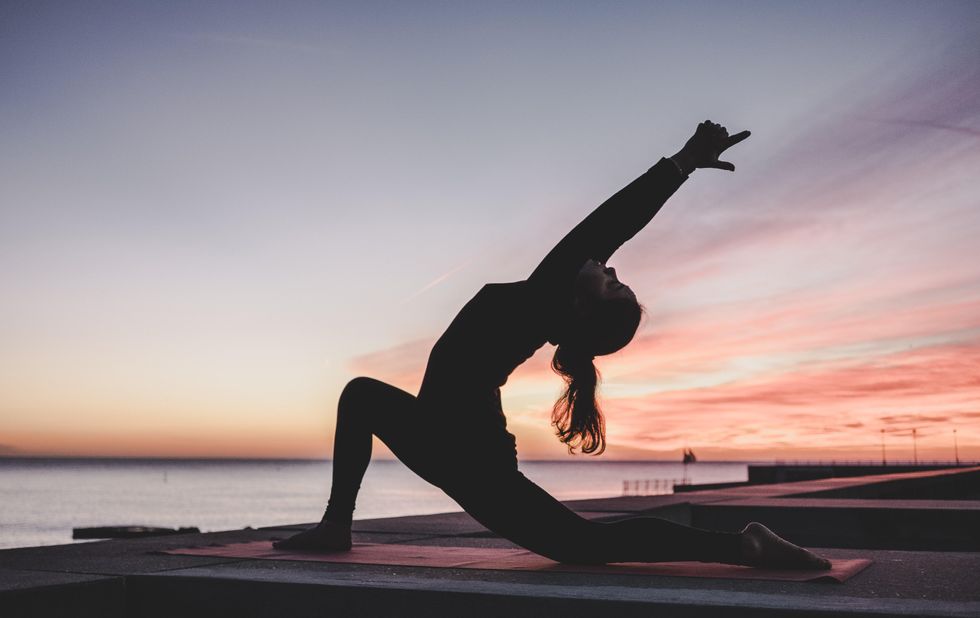 k. vega via Unsplash
Yoga incorporates mindful breathing techniques, meditation, and movement to help relieve body aches and pains…and most importantly, anxiety. It can be a calming wind-down or a vigorous workout, but no matter what yoga you choose, it will help your mental health.
As a yoga instructor, I love Alo Moves by Alo Yoga because they offer a myriad of yoga and fitness classes as well as mindful meditation classes and skill building classes. It gives you the perfect intro to yoga without committing to expensive in-person classes.
Day 5: Meditation App 
Setting aside time in your day to meditate can be an amazing way to take time for yourself and reset your mind. You can do it right when you wake up or before you go to sleep, but it's important to have your own space clear of distractions.

The
HeadSpace App
has the remedy for anxiety, falling asleep, improving your mood, and so much more. It's not just for meditation, but it's all for your mental health. An affordable monthly subscription helps you find some mental relief daily.
Day 6: Skincare Routine
Developing a routine can help you feel like you have control over your life. It also forces you to take time out of your day to do something for yourself. Research effective skincare ingredients and target the problems you're having with your skin.
To get started, the INKEY List Bestsellers Bundle gives you a mini Oat Cleansing Balm and full-sized retinol, hyaluronic acid, and moisturizer to get you started. It's everything you need to start your skincare routine in one set.
Day 7: Workout Classes
We all know that exercise is one of the most beneficial things you can do for your mental health – and yet, working out can be so difficult. There doesn't seem to be enough time in the day and classes can get expensive.
I've been loving Classpass, which helps me find classes in my area at an affordable price. It's one app that helps me find and book fitness classes, spa and salon appointments, and all things wellness.
Day 8: At-Home Spa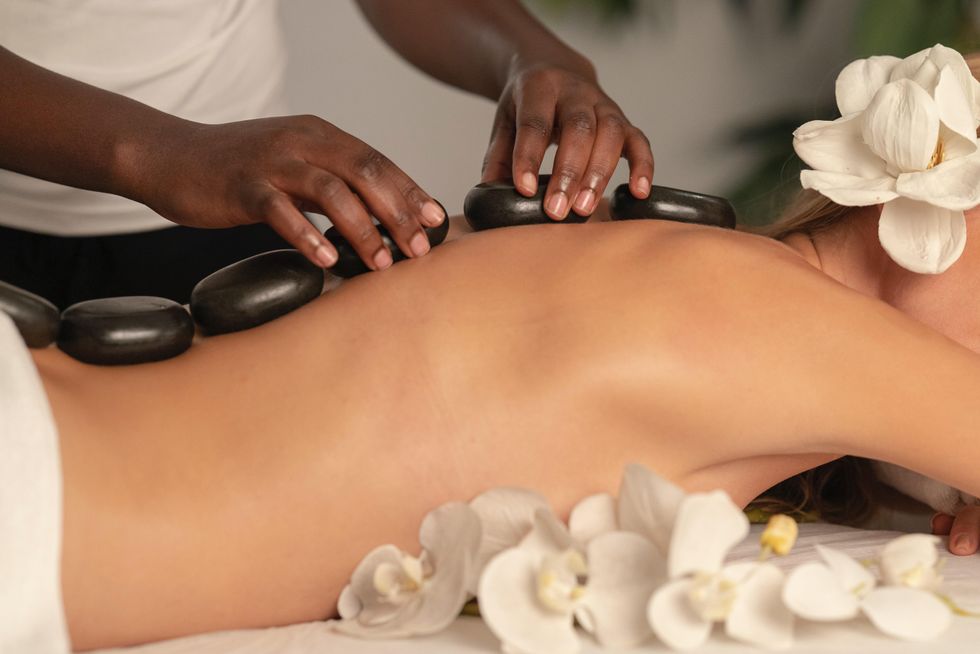 engin akyurt via unsplash
If you don't have the time or budget for a trip to the spa, bring the spa to you. Save yourself some money while still reaping the benefits of the spa: get an at home gel manicure set, turn off your phone, and apply a sheet mask.
The Loops Beauty Variety Loop set has five hydrogel face masks perfect for your spa night: Sunrise Service, Clean Slate, Night Shift, Double Take, and Weekly Reset.
Day 9: Time Off Screens
We spend the entire day staring at screens. This leads to so much dissatisfaction, desensitization, and comparison that it can cause us more anxiety than necessary. Pick out one hour where you shut off all screens and find ways to be productive elsewhere.
Bake something, read a book, get outside, do household chores!
Day 10: Planner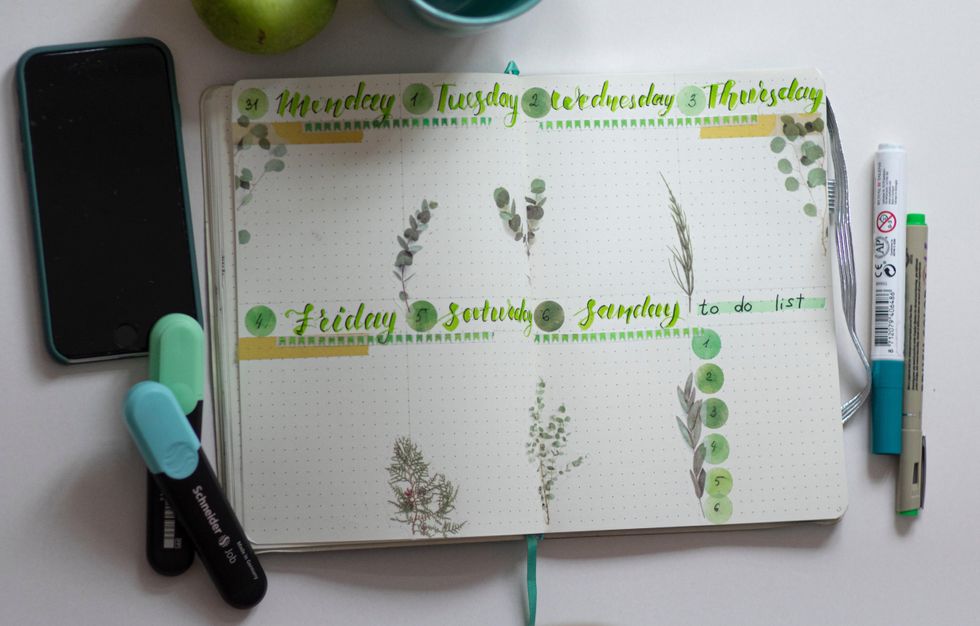 Elena Mozhvilo via Unsplash
Nothing helps me feel more in control of my life than seeing my plans written out. It helps me visualize what I have to accomplish and it feels great to cross things off my list. The Happy Planner has customizable journals so you can write down your feelings, dreams, and plans all in one spot.
Day 11: Supplements
Supplements can help you feel good both inside and out. These Mood Supplements from The Nue Co. contain vitamins D, B12, and Ashwagandha to help improve any vitamin deficiencies that could be affecting your anxiety levels. They're even clinically proven to decrease stress by 62.2%.
Day 12: Sleep
Nothing helps set you up for success, both mentally and physically, like a full night's rest. On our final day of the Calming Countdown, pop some melatonin and settle in early. My favorites are the Nature Made Melatonin Gummies.
All products featured are independently selected by our editors. Things you buy through our links may earn us a commission.