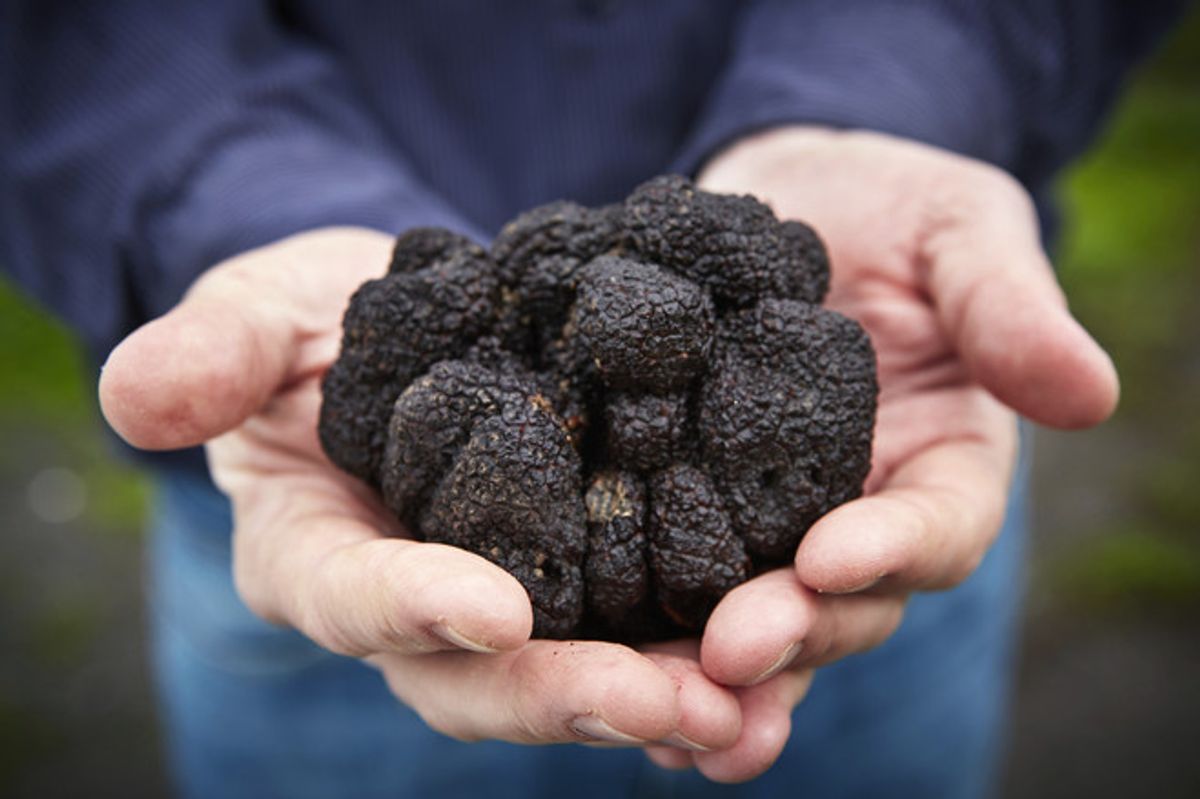 Love Truffle? Try These 7 Truffle-Infused Goodies
Truffles are a foodie's dining delicacy. The scent. The flavor. The experience. They are everything that keeps truffle lovers coming back for more. Something is so special about truffles added to a dish. It is instantly elevated from good…even great to gourmet. Here are seven truffle-infused treats you don't want to miss.
Truffle Salt: Sabatino Truffle Sea Salt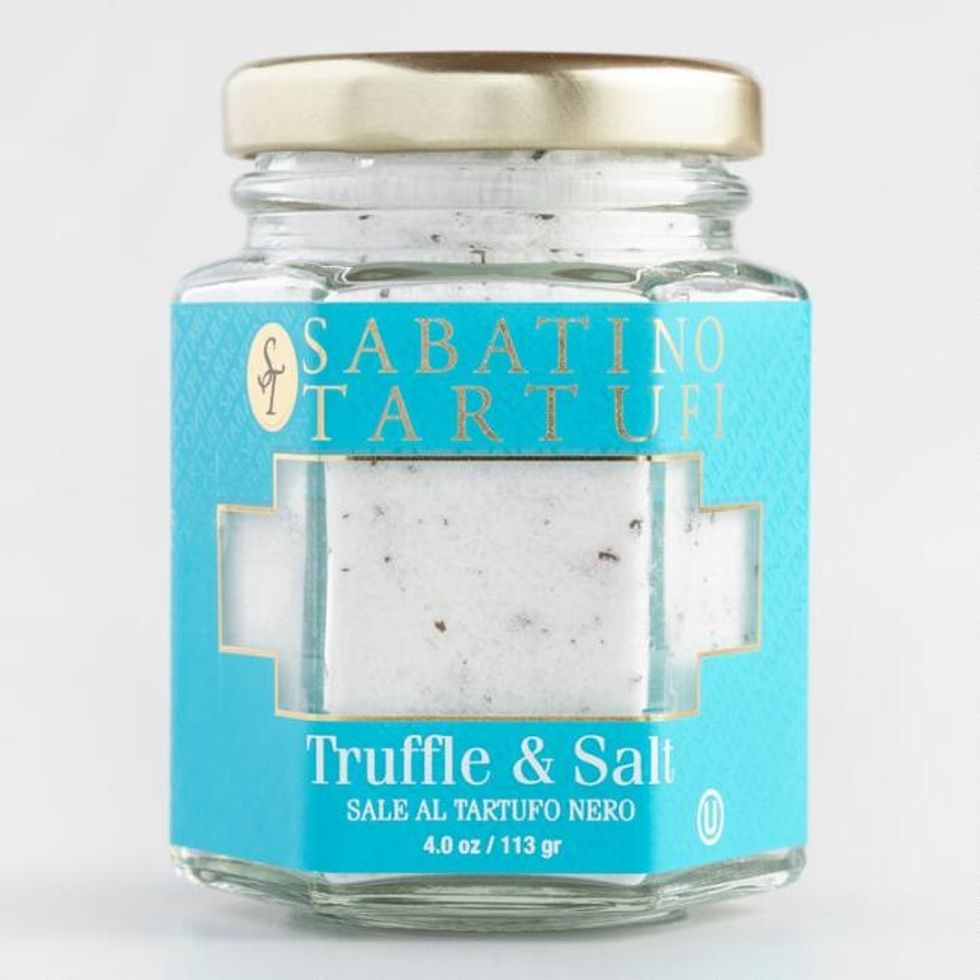 Truffle saltVia worldmarket.com
A pinch of salt brings out the flavor in your favorite dishes, so imagine the added boost from dried summer truffles. Sabatino Truffle Sea Salt turns any meal into a masterpiece, whether used in sauces and marinades or sprinkled on top of popcorn, pizza, or omelets. The scent is intoxicating, the flavor fantastic, and a little goes a long way, so your jar will last a while. Your salt shaker just got a promotion!

Cost: $12.99 for a 4oz. Jar
Truffle Salami: Nduja Artisans Cremosa Tartufata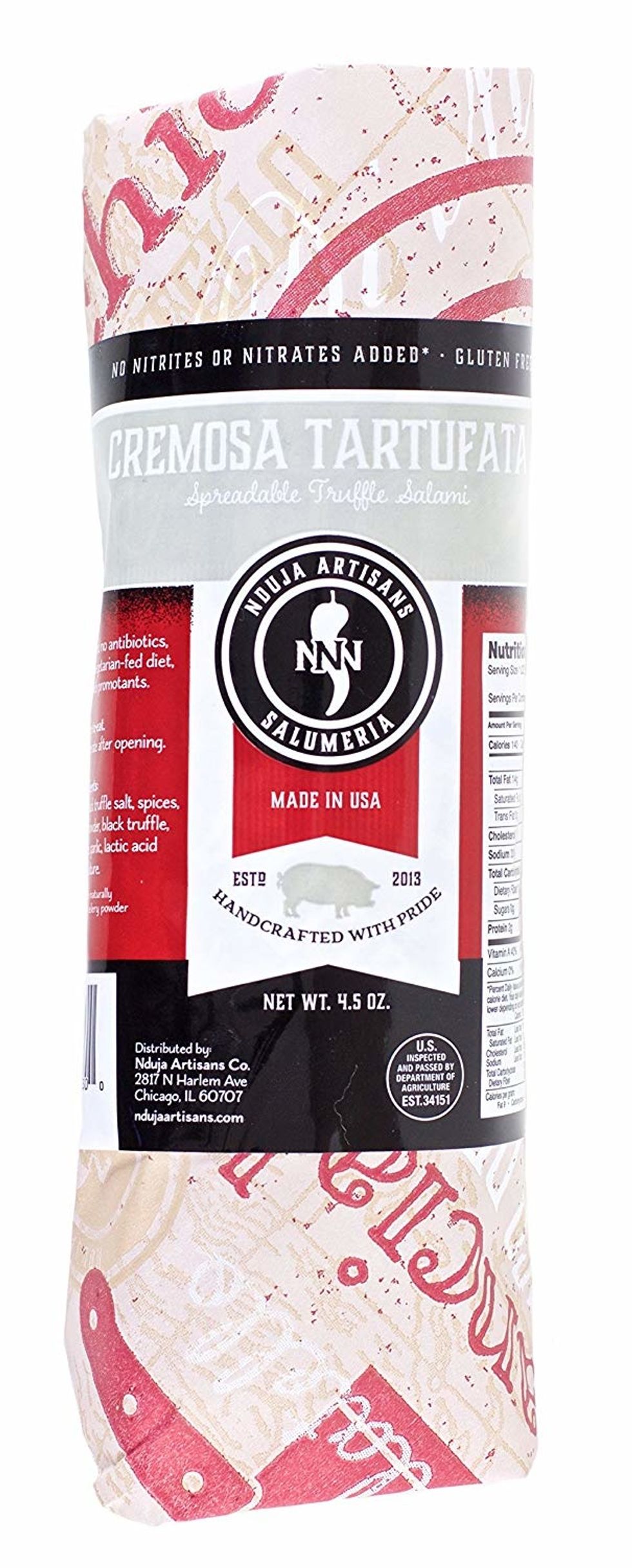 Truffle salami Via amazon.com
Ham and cheese? Puh-lease. You want some gourmet meat that not only tastes delicious but smells like heaven on a plate. Salami is always satisfying, but when truffles are combined with Berkshire pork and sweet Calabrian pepper, something truly special happens. Nduja Artisans Cremosa Tartufata is made with the highest quality black truffles rom Savini. Imagine your charcuterie board loaded with slices of this salami. Your mouth is surely watering already.
Cost: $17.26 for 4.5oz.
Truffle Cheese: BelGioioso Burrata with Black Truffles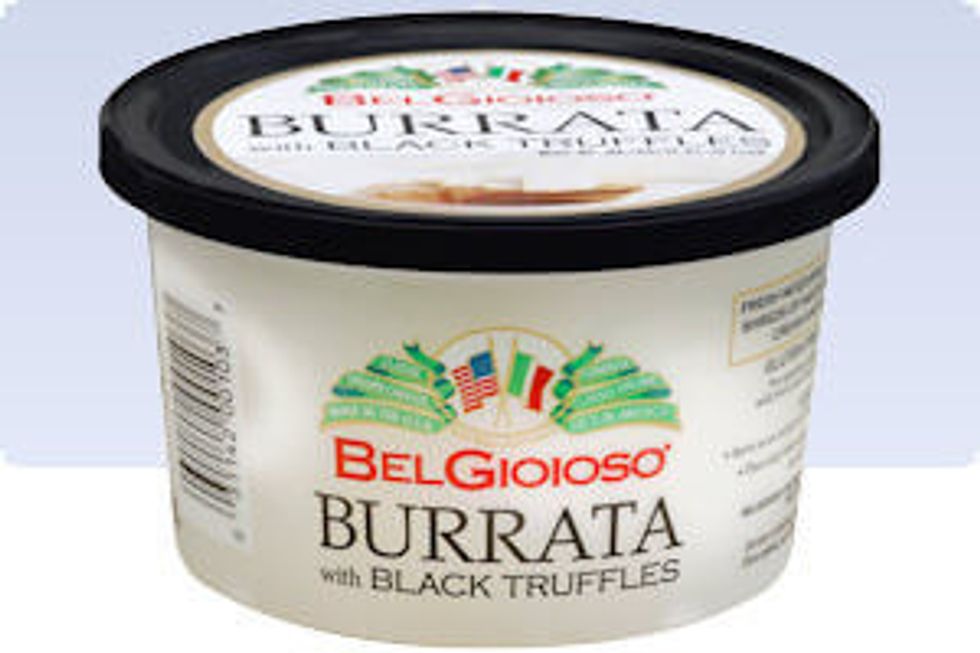 Truffle cheeseVia gourmet-food.com
As if soft burrata isn't magnificent enough, black truffles are added to BelGioioso's award-winning cheese to take the flavor to a new level of lusciousness. Tender and fresh, pair this cheese with ripened tomatoes or sliced over a salad or crusty baguette. The texture melts in your mouth as you savor each milky morsel. Plastic wrapped singles will never see your fridge again.

Cost: $8.82 for an 8oz. Tub
Truffle Popcorn: Pop Art Rosemary Truffle Gourmet Popcorn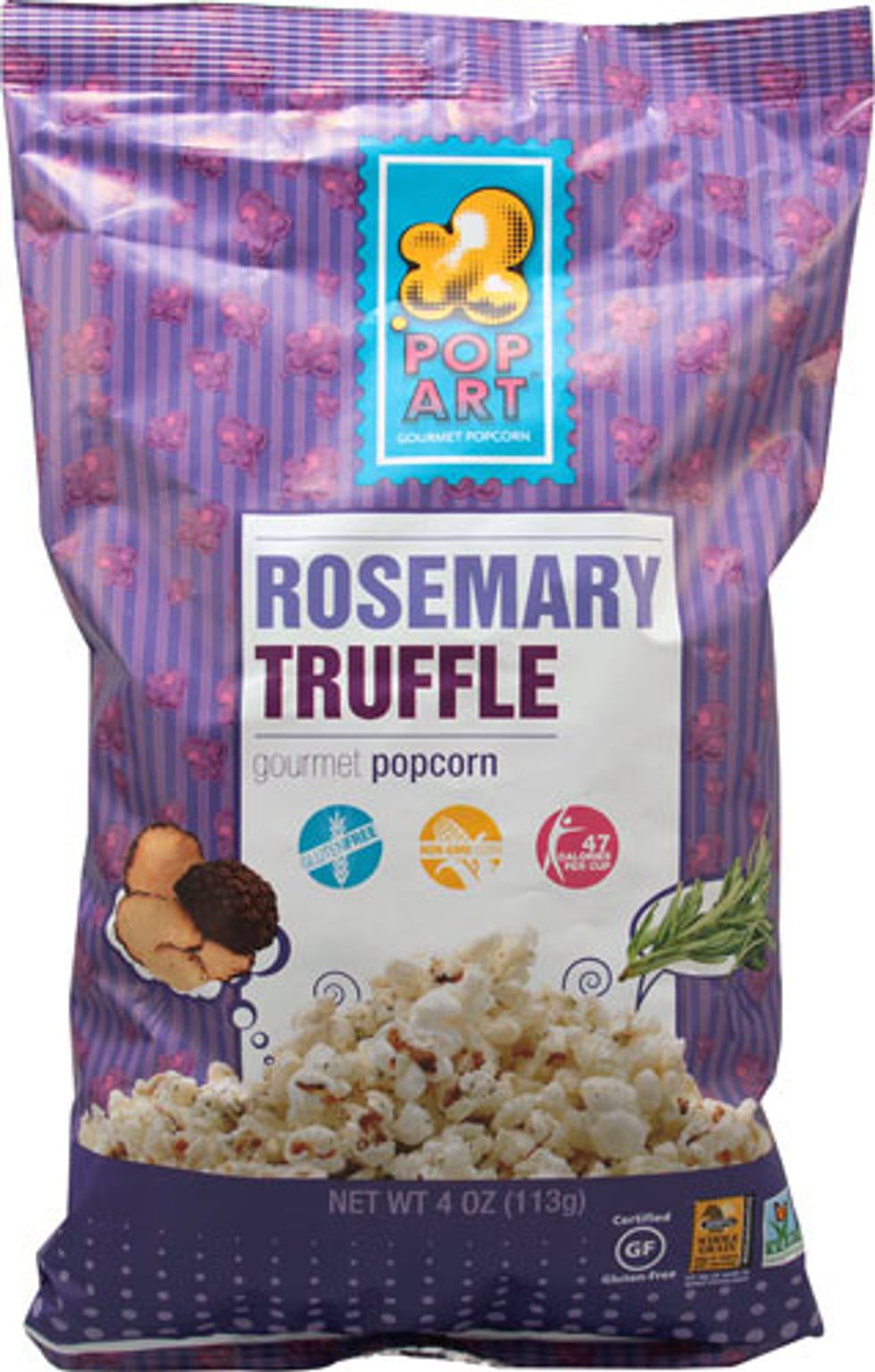 Truffle popcornVia vitacost.com
Snacking on a big bowl of crunchy popcorn always hits the spot, but butter and salt is a little too "movie theater" for the foodie in you. Munch on Pop Art Rosemary Truffle Gourmet Popcorn and get tons of flavor jam-packed into every crisp kernel. Made with fine Italian black summer truffles and fragrant rosemary, this popcorn will trump chips every time.

Cost: $4.09 for a 5oz. Bag
Truffle Butter: Regalis White Truffle Butter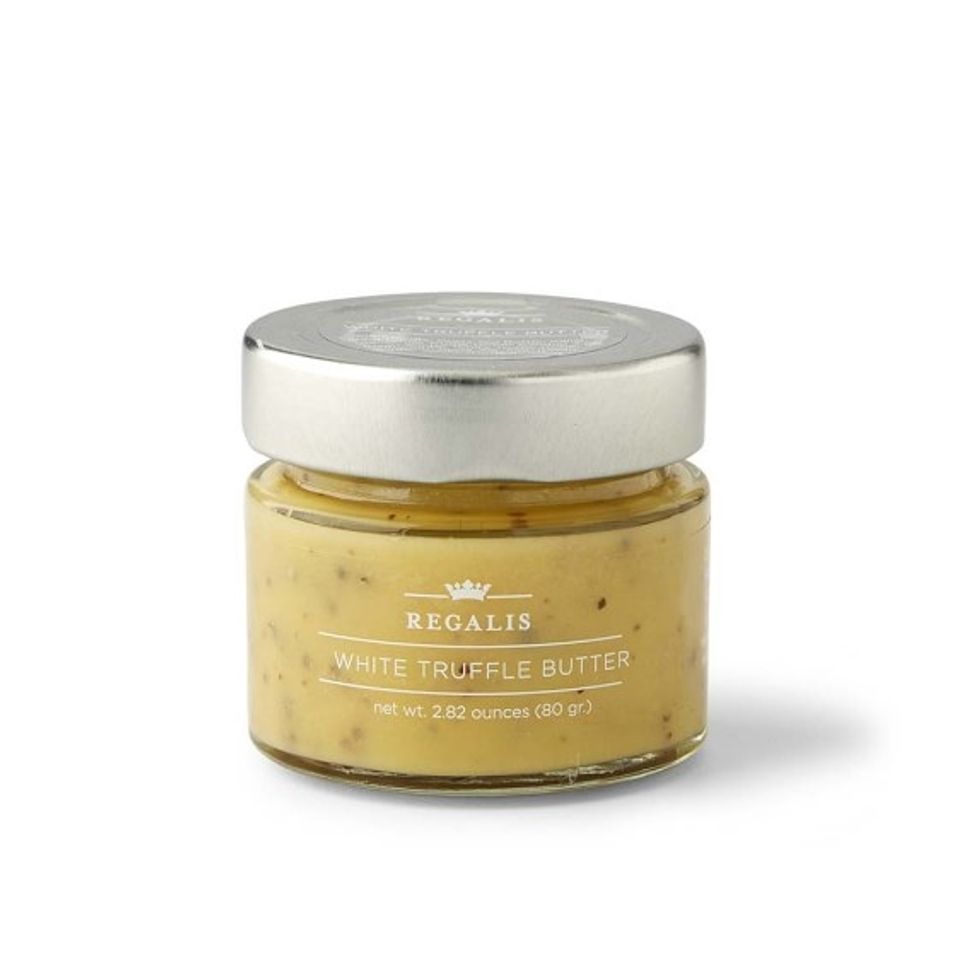 Truffle butterVia williams-sonoma.com
Did we have you at "truffle" or "butter?" Both are decadent, and when combined, make a spread that's too good to pass up. Diet, shmiet. You need Regalis White Truffle Butter like you need air. It is really that good. Whether on a piece of the best toast you've ever had or as part of a gourmet dish, this high-end butter is next level.

Cost: $24.95 for a 2.82oz. Jar
Truffle Oil: Dean & Deluca Black Truffle Oil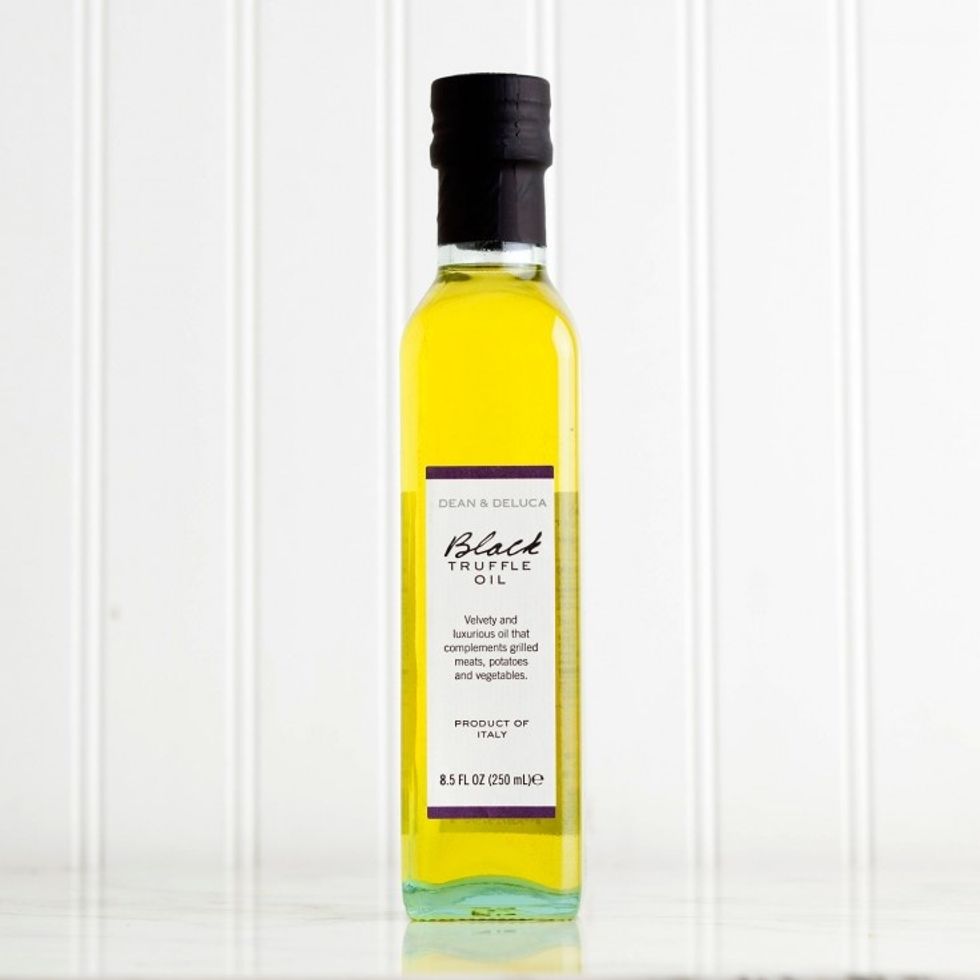 Truffle oil Via deandeluca.com
Drizzle something delicious over your food to make it finer. Dean & Deluca Black Truffle Oilis rich and robust, made with Tuscan olive oil and the best black truffles you can find. Dip some crusty bread into a dishful or use in pastas or antipasto salads. The essence exemplifies true culinary sprit as you sample this otherworldly oil.

Cost: $29.50 for an 8.5oz. Bottle
Truffle Hot Sauce: Truff Hot Sauce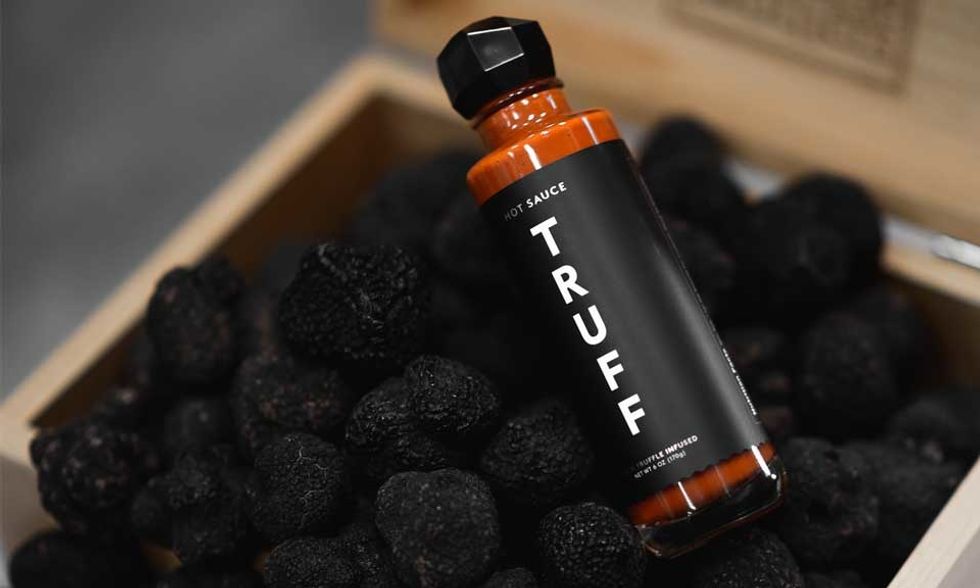 Truffle hot sauceVia highsnobiety.com
Who would have thought to blend hot sauce with truffle oil? Thankfully the folks at Truff experimented with success to create a chili pepper-based hot sauce that is better with black truffles. The flavor is nuanced, unique, and addictive, and the bottle is designed as nicely as what's inside.

Cost: $14.99 for a 5.6oz. Bottle
Tempting and tasty, truffles are getting their moment in the spotlight. Try truffle honey too!