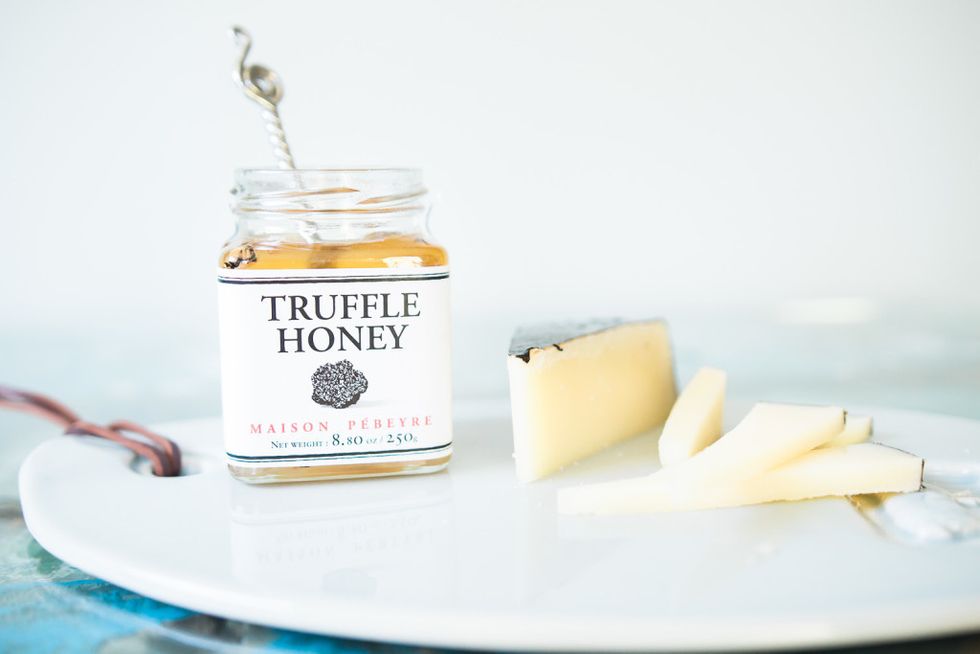 Love truffles? Love honey? Maison Pébeyre truffle honey is perfection
Honey that squirts from a plastic bear's butt is yummy for sure, but when you're looking for gourmet taste and quality, the average beehive blend won't cut it. And when gourmet honey alone still isn't quite deluxe enough for your palate, add truffles to the mix and what you've got is decadent sweetness and earthiness brought together in a jar that begs to be opened. Oh, and you'll give in wholeheartedly.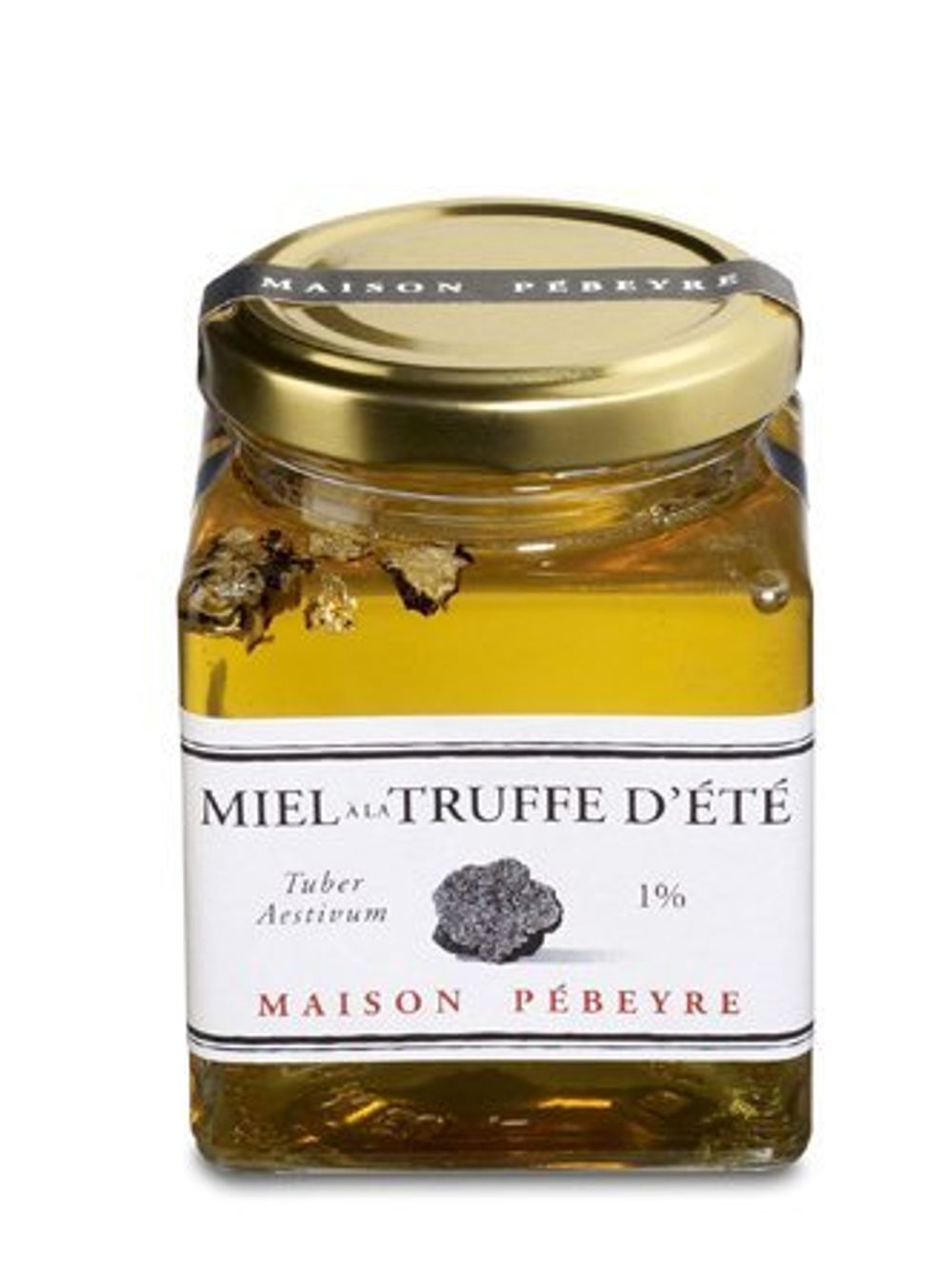 Via amazon.com
Maison Pébeyre truffle honey is unlike any honey you've ever tried and is exquisite in taste and texture. The color of this honey, imported from France, is golden and warm and you'll even see flecks of white truffle mingling about in the gooey greatness. The French Farm suggests, "This truffle honey is best served on cheese or pastries, or it can be used to glaze a ham or turkey." But I'd say however you can get it into your mouth is the perfect way to enjoy Maison Pébeyre.

From the moment you open the delicate glass jar, the intoxicating scent of truffles fills the air paired with the loveliness of the smooth honey. Taste a small spoonful and you'll understand why this honey is so special. I love it on toast, croissants, and with fruit and cheese. It is delectable swirled into granola or Greek yogurt. No matter how you consume it, this truffle honey will take your food up a zillion notches and you'll savor every morsel.
As per Specialty Food Association, "La Maison Pébeyre, founded in small village of Southwestern France in 1897, deals exclusively with truffles. Family-owned and run for now four generations, Pébeyre stands as a reference among all truffle connoisseurs, and has now gained an international reputation for exceptional quality." I'll buy that, since I've never sampled a honey more exceptional than Maison Pébeyre.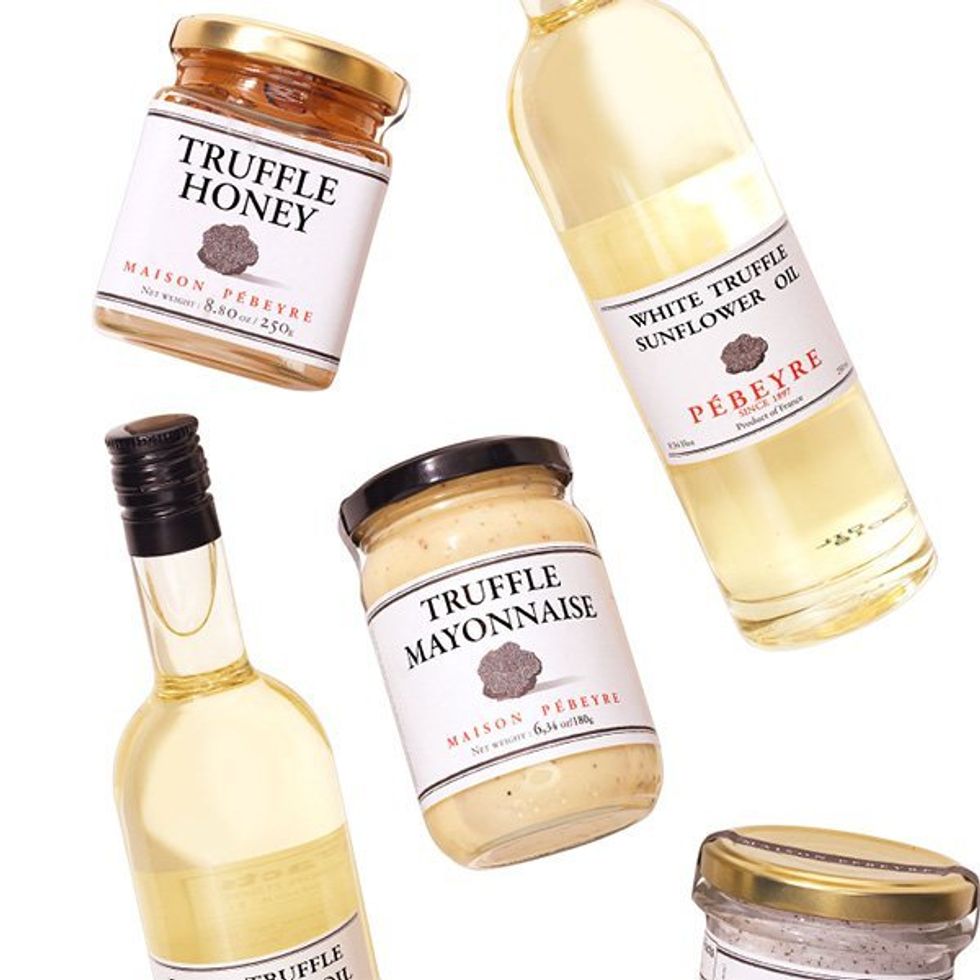 Via pinterest.com
With great quality comes a price tag. This is no $3.00 jar of goo. I found the best price for Maison Pébeyre at Amazon - $26.00 for an 8.8 oz. jar. A little steep, perhaps, but use the honey sparingly (if you have the willpower) and its bold flavor will go a long way.
Try Maison Pébeyre truffle honey for yourself and find out what all the buzz is about. You only live once, and you haven't really lived until truffle honey has tickled your tongue.