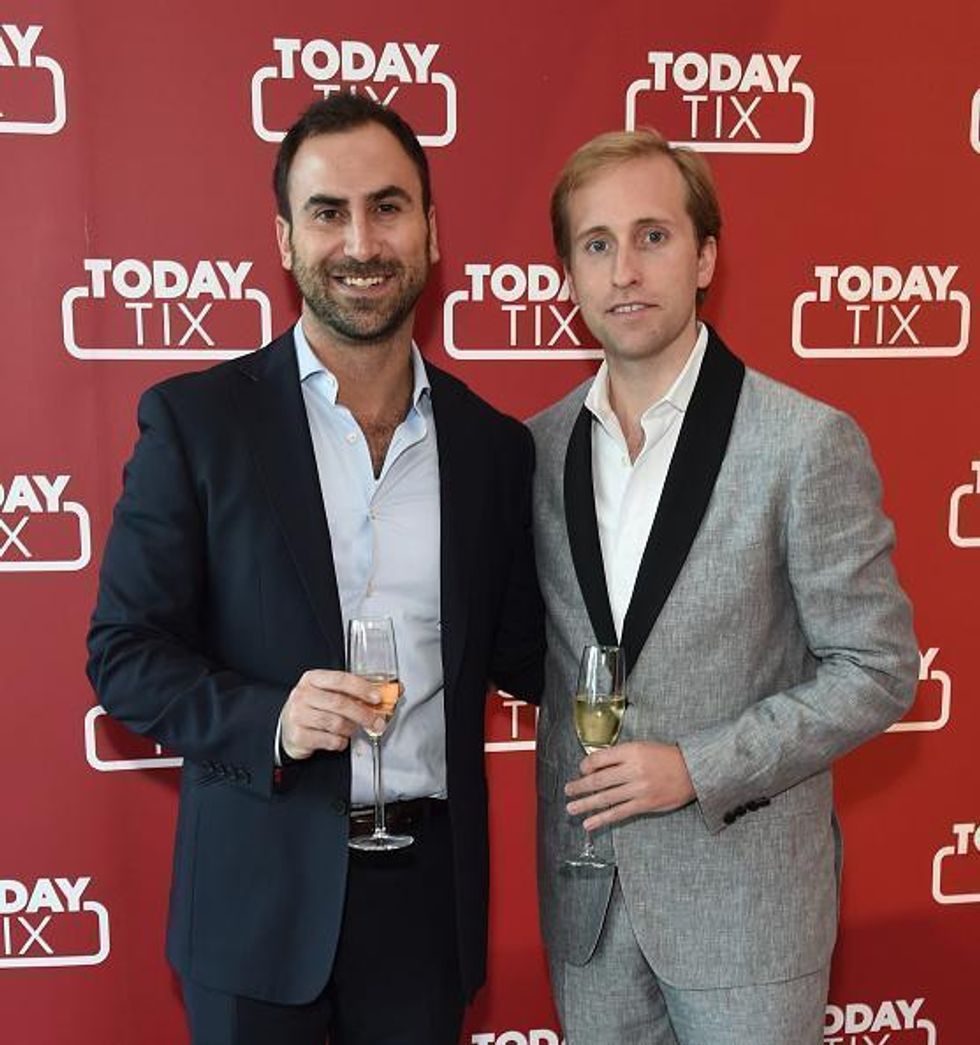 TodayTix: the thrifty theatergoer's app
The app takes the pain out of finding cheap theater tickets.
As delightful a treat as seeing a Broadway show is, for those living life on a budget, finding affordable tickets is no easy process. With face value tickets inching closer to a $200 average, many theater fans only options for tickets is heavily discounted rush or lottery options. Yet, to access these sometimes means either waking up at the wee hours of the morning and lining up for the chance of being sold a rush seat with no guarantees you'll ever actually get a ticket. I know this plight because after moving to New York for school I found myself living the early morning rush lifestyle until sheer exhaustion for the process quickly removed the fun from the endeavor. And as increasing responsibilities have placed a higher value on my time, I've found myself looking to more convenient means for my discounted ticketing means. Enter TodayTix .
The free app offers fans a host of services designed explicitly to get you a seat at the theater in the most painless fashion possible. The shows listed on the app run from small Off-Broadway fare to long running hits like Wicked and Book of Mormon. Among the functions on the app is its "concierge service" where a host of discounted seats are available for purchase in various sections. That means if you're feeling in the mood to splurge a little bit extra for orchestra seats, you'll get them for less than at the general box office or if you'd rather save more, there are plenty of cheaper balcony and mezzanine tickets available. And unlike a lot of discount ticket services there are no upfront membership fees or ticketing exclusives and all seats are available to anyone who's downloaded the app. Plus for those still craving the excitement of trying to get rock bottom prices, TodayTix has expanded to digital rush and lotteries where users can try their luck to access tickets ranging anywhere from $15-40 without having to trek all the way to a theater to wait.
The expanding app has continued to grow beyond just New York, and now offers ticket discounts in a host of cities including Chicago, Los Angeles, Boston, and London. And while the sometimes-lofty ticketing fees and rough lottery odds are admittedly a bit of a bummer, the convenience the app offers is undeniable to anybody who cares about keeping up with their communities' live theater. And if nothing else, it's worth a download just to keep your family from ever having to blow their hard earned money on full priced Cats tickets again.