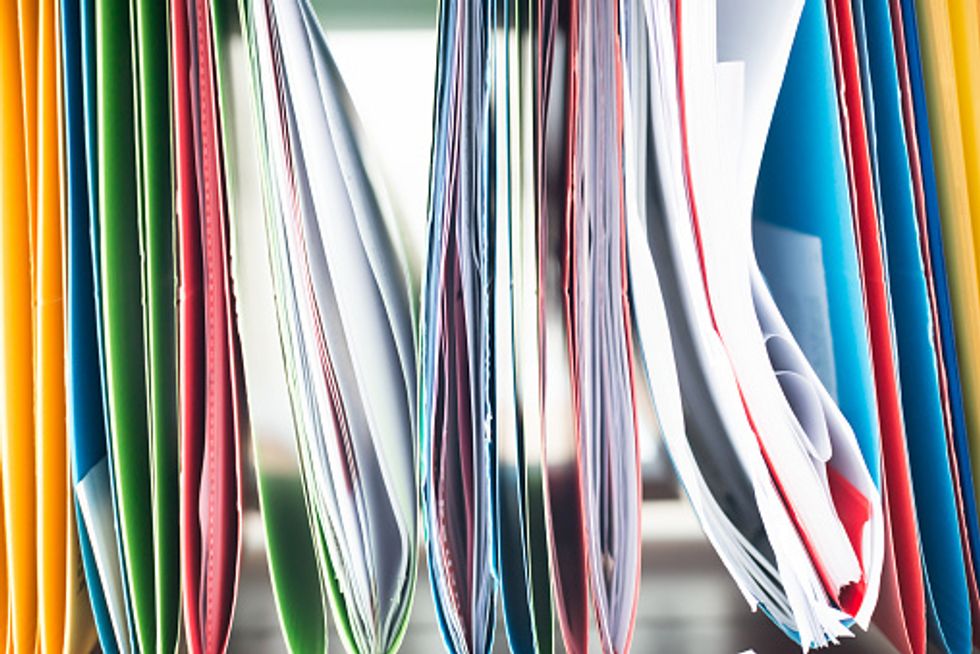 The Easiest Way to File Papers Under $30
Even at the crux of the technological revolution, offices are far from paperless. The Internet, unfortunately, is a fallible thing, and keeping solely digital files for some is not enough. For those of us that like the feel of paper between our hands, managing all of our files can be daunting.

File cabinets come in all shapes and sizes. But the qualities that make a good file cabinet include being able to hold a hefty load, being portable, and keeping files visible, organized, and accessible. Getting a top product often comes with a top price. But not this time.
Introducing the Alera Single-Tier Rolling File Cart. It's way more than just a cabinet, but an actual cart that you can bring around with you from the office to bed to the living room to the kitchen. The rolling cart glides easily to accommodate small offices. It holds between 40 and 50 letter-size hanging files, and with top visibility you'll easily be able to access everything.
The cart is stable and the bottom shelf can support up to 250 pounds. It's perfect for wheeling around office supplies, your dog, or your lunch.
For just under $30, this filing cart will satisfy all of your paper needs and help keep you organized.