Good things take time: building a career you love, nurturing a healthy relationship, cooking tender stew meat. While we can't offer you much help with the first two, there is no better way to ensure a delicious, juicy piece of meat than a slow cooker. These devices are the perfect way to arrive home from work to a home cooked meal. All you have to do is throw your ingredients into the pot in the morning, turn it on, and you're good to go!
If you're considering adding this convenient device to your kitchen arsenal, it can be difficult to know that you've selected one that will stand up to all your slow-cooking needs and look good doing it. Luckily, we've compiled a list of the best slow cookers for any budget, all available for order on Amazon!
Instant Pot DUO60 6 Qt 7-in-1 Multi-Use Programmable Pressure Cooker, Slow Cooker, Rice Cooker, Steamer, Sauté, Yogurt Maker and Warmer
cropfilter_vintageloyaltydelete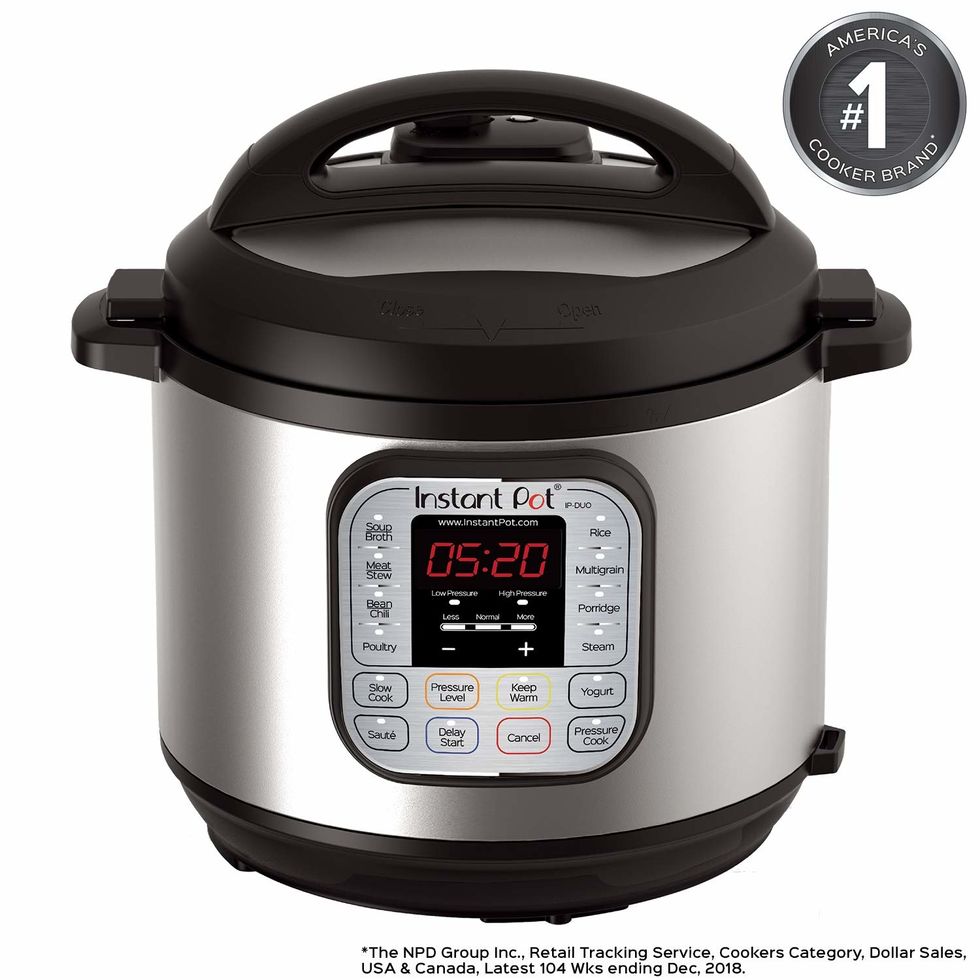 This $98 slow cooker does it all. It's a rice cooker, pressure cooker, steamer, and yogurt maker (?) all in one! There's just about nothing you can't do with this, and with three size options, it's easy to get the perfect slow cooker for your needs.
Hamilton Beach (33473) Slow Cooker Crock with Touch Pad and Flexible Easy Programming Options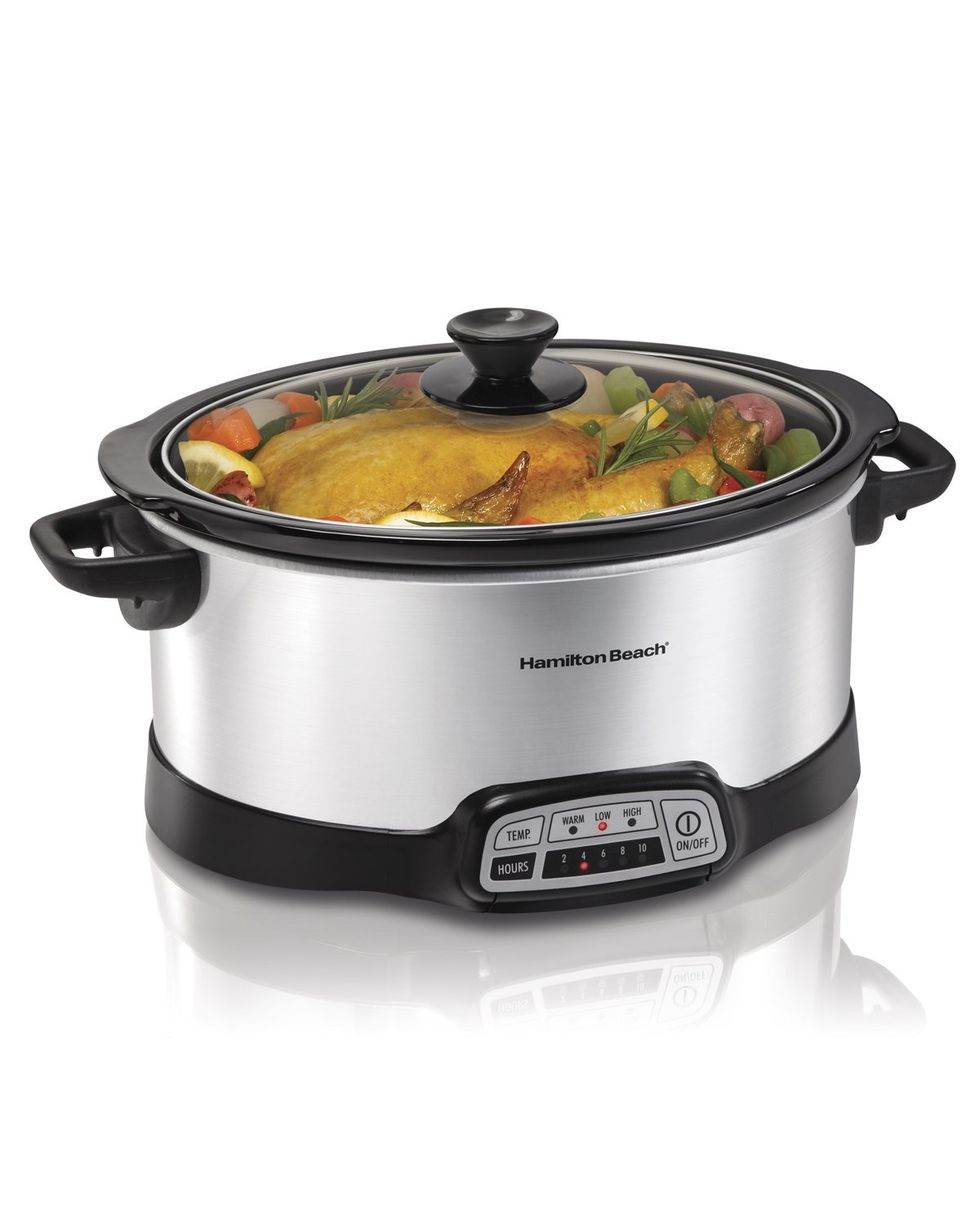 This affordable slow cooker has over a thousand rave reviews on Amazon, and is big enough to fit even the heartiest of pot roasts. Plus, it has a removable, dishwasher-safe inner pot, making clean up easy.
Ninja Auto-iQ Multi/Slow Cooker with 80-Pre-Programmed Auto-iQ Recipes

cropfilter_vintageloyaltydelete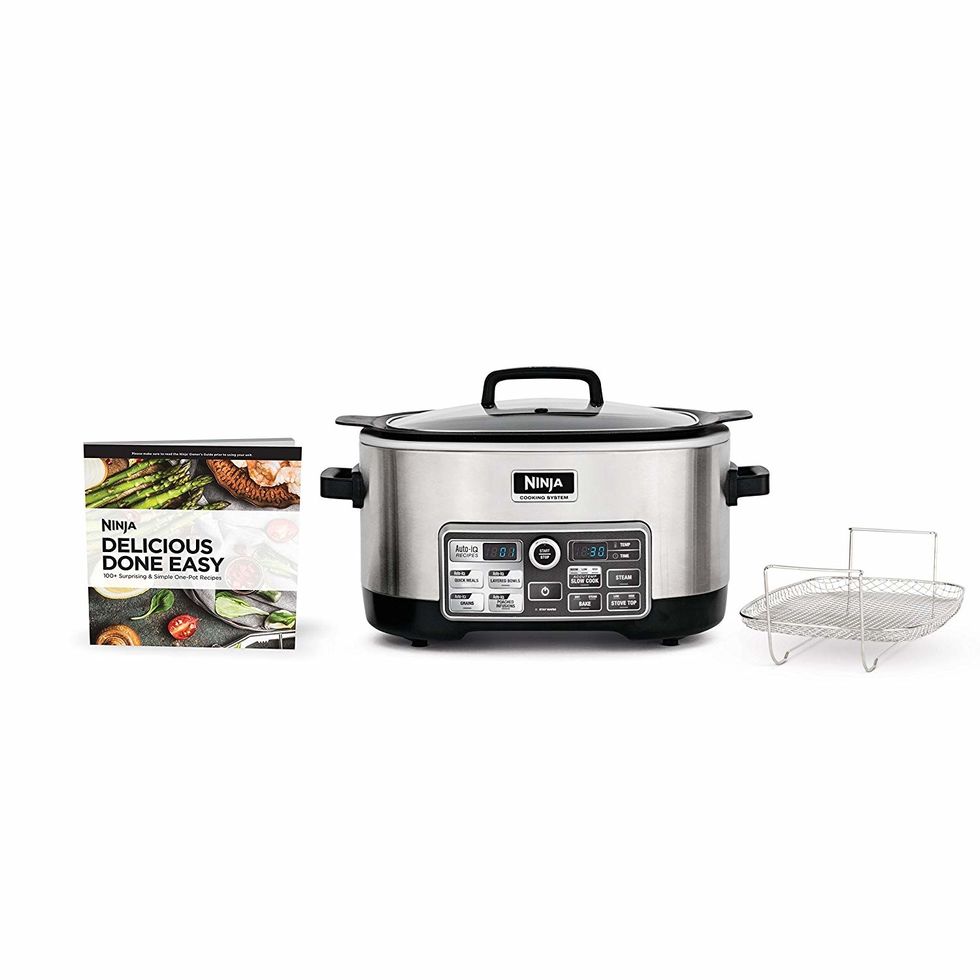 It's hard to make cooking simpler than this. This crock pot comes with a book of recipes and pre-programming is built in for each dish. It may be a bit of a pricier option, but the absolute ease it lends to your meal prep is worth every penny.

Hamilton Beach 33969A 6-Quart Programmable Set & Forget w/Temperature Probe Slow Cooker
cropfilter_vintageloyaltydelete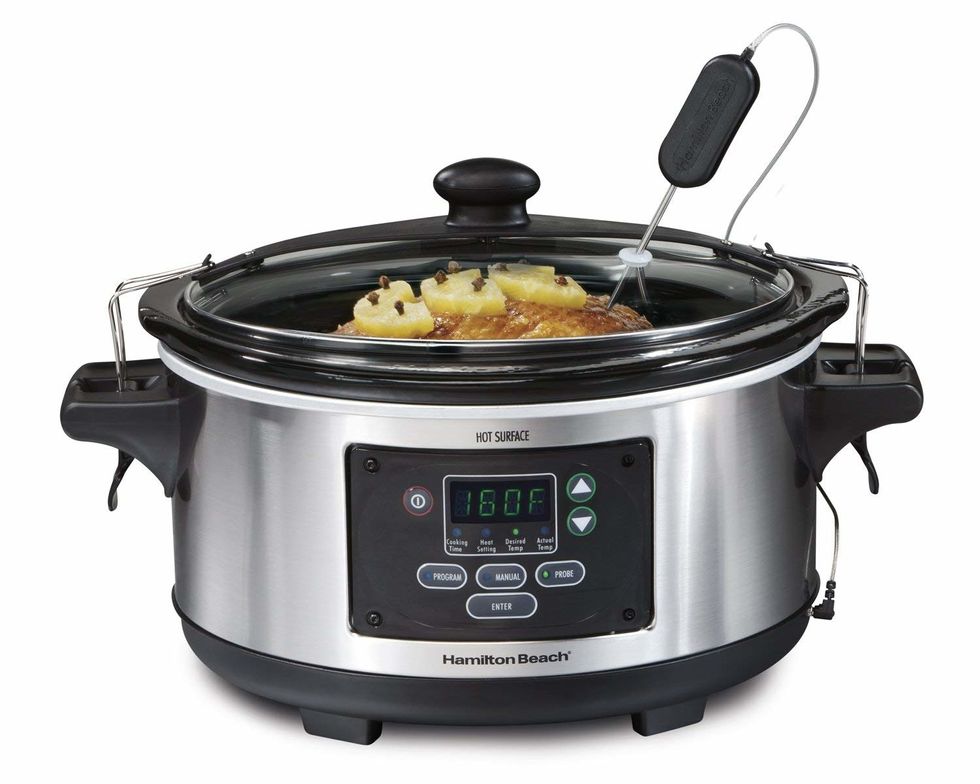 This option features a temperature probe, meaning you'll never end up with undercooked meat. At under $50, this option is hard to beat if you're just looking for the basics.

PRESTO NOMAD Traveling 8 Quart Slow Cooker
cropfilter_vintageloyaltydelete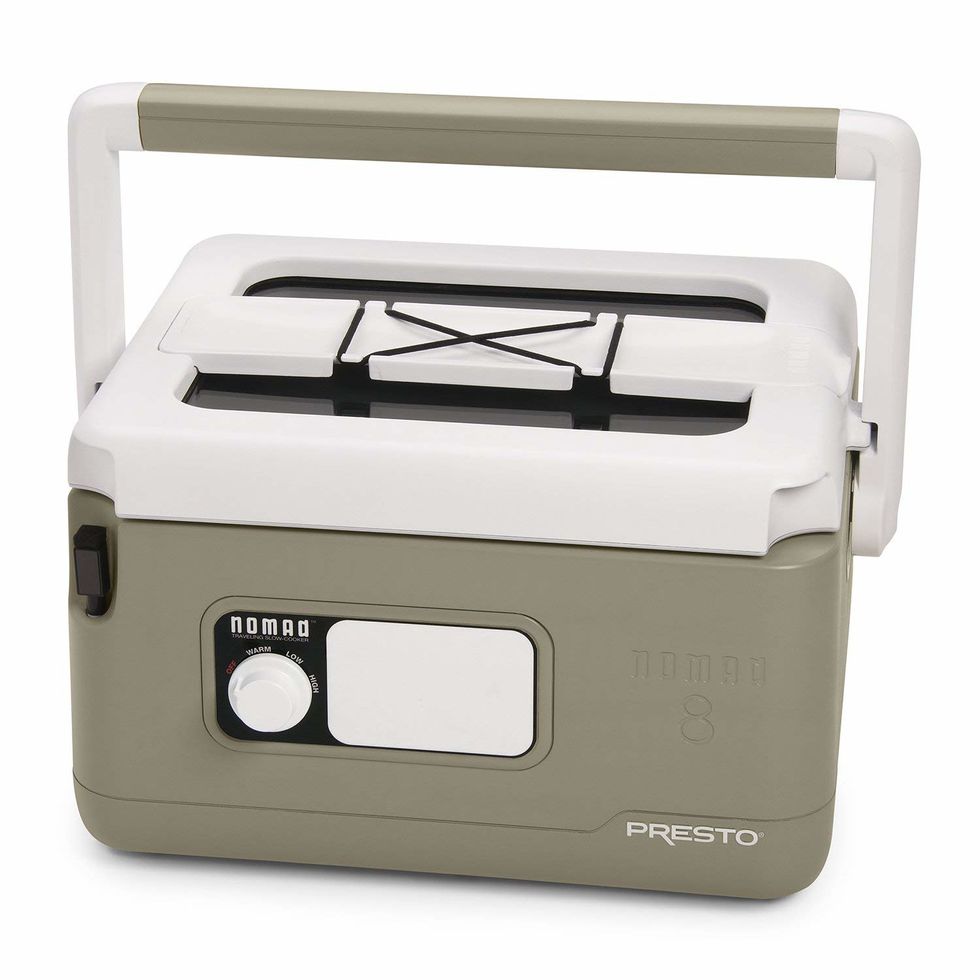 This slow cooker is perfect for the individual who feels strongly about a picnic-chic aesthetic. It's a massive 8 quarts, and has a locking lid that makes it ideal for taking your food on the road.
---
Brooke Ivey Johnson is a Brooklyn based writer, playwright, and human woman. To read more of her work visit her blog or follow her twitter @BrookeIJohnson.