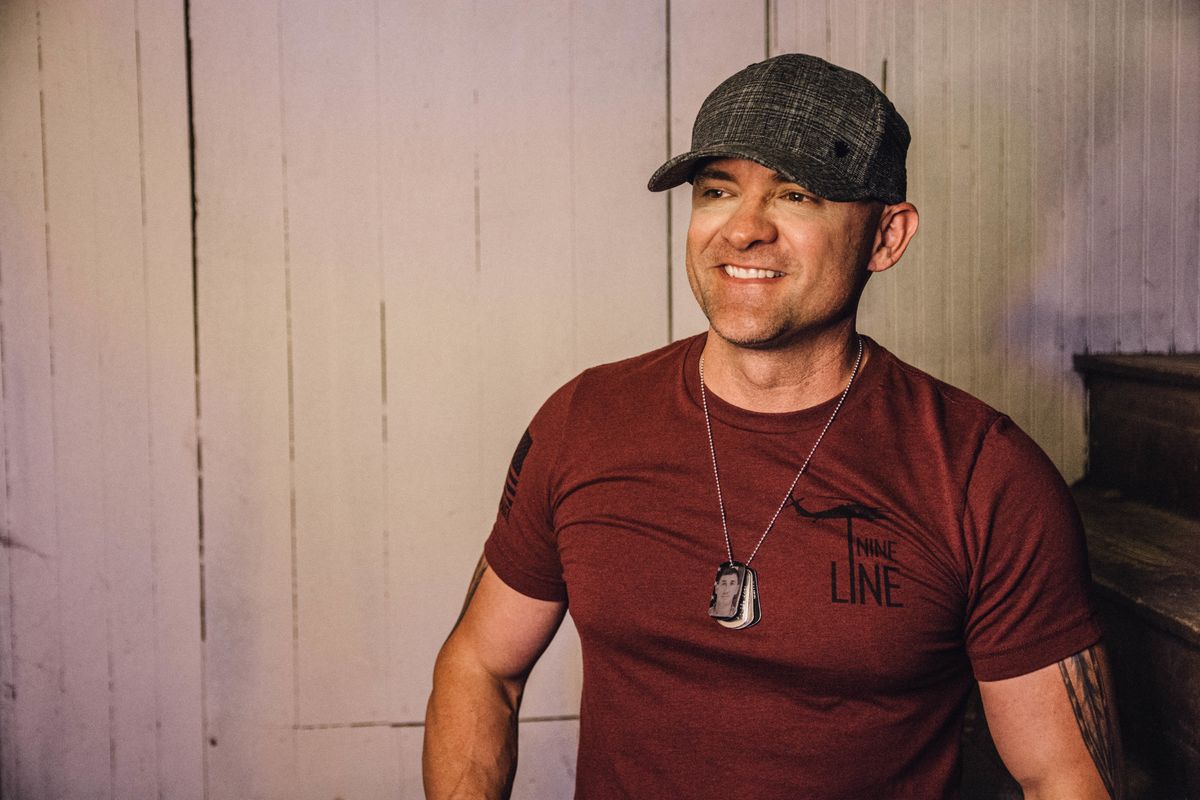 The Best 4th of July Style Buys
Ryan Weaver is a bonafide hero, and he's showing us how to rep team USA in style.
It's not often that purchasing and patriotism go hand in hand.
Meet Ryan Weaver, former Black Hawk Aviator turned country music sensation. He comes from a family that has given a lot for their country. In addition to his own service, two of his brothers were sadly killed in the line of duty. As his music career has grown, he has never lost sight of his military roots, nor wavered in his support of those currently serving. With that in mind, and July 4th just around the corner, he has partnered with Lane and Nine Line to create some thoughtful, stylish products for you or the patriot in your life.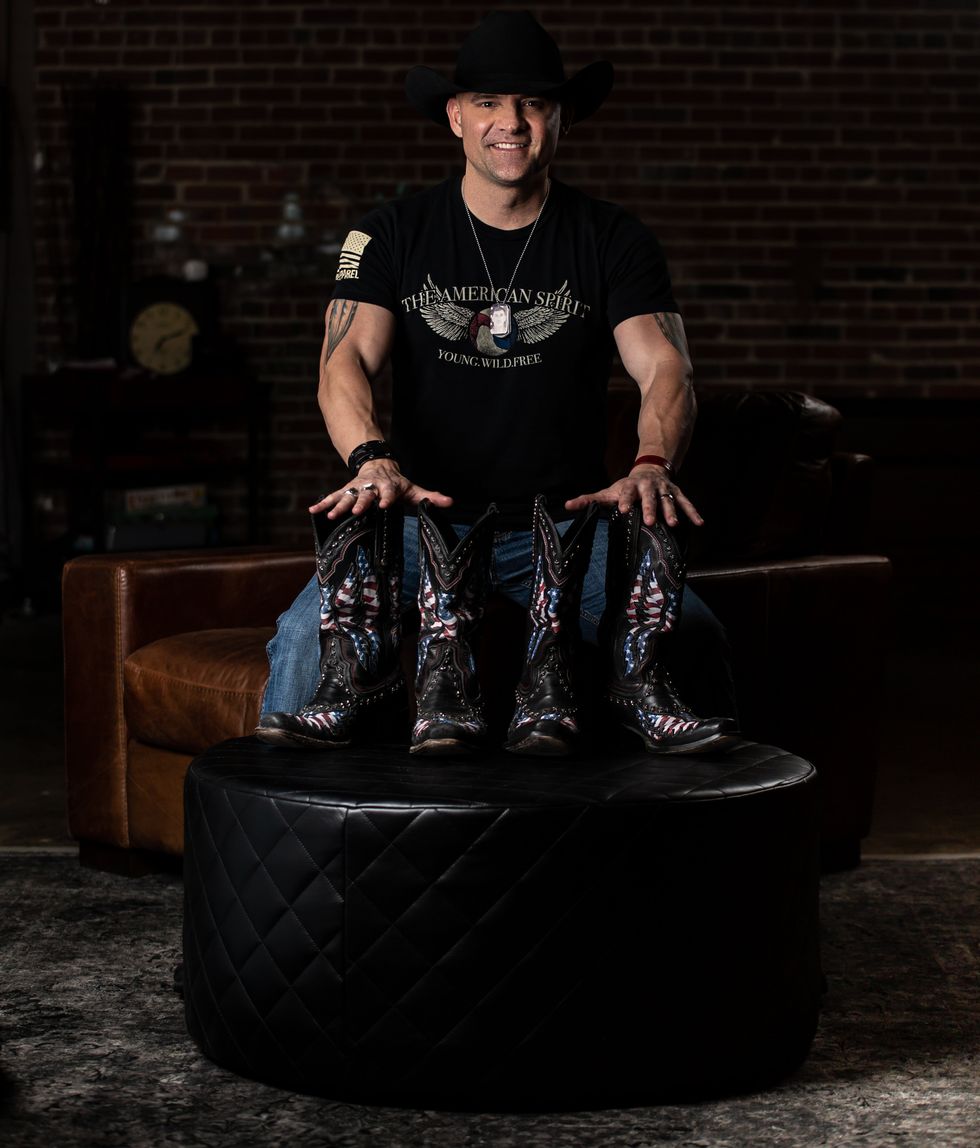 First up is 'The Old Glory' by Lane Boots and Ryan Weaver. In his time touring as a musician, Ryan has become the proud voice of Professional Bull Riders, and no one knows boots like those cowboys do. This collection was made to meet their exacting standards and, as the name suggests, they feature the flag in prime position. They come in men's and women's sizes, with other matching leather accouchement. Walk down the street in these, and there'll be no doubt about which team you're pulling for.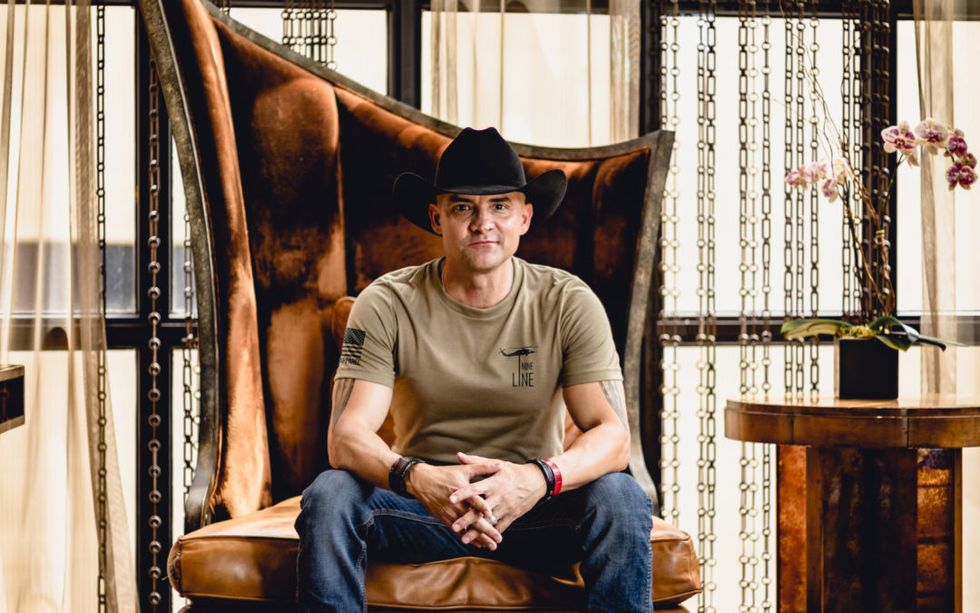 However, when it comes to putting his money where his mouth is, Weaver's t-shirt line is the main attraction. In memory of his fallen brothers he created the 'Never Forgotten.' For this he partnered with Nine Line Apparel, a charitable organization focused on helping wounded heroes, and agreed to donate a significant portion of the profits from sales to their foundation. These shirts are cool, rugged, and you can wear them at your Independence Day BBQ with real pride.

Weaver may be making waves in music, but his merch game is also on point. With stylish additions like these available, he's sure to have the best looking set of fans in the industry. More than that, this genuine hero is using style to help other genuine heroes. As the 4th draws near, we need more people like that; and you need to get yourself some new boots and a shirt. For America.
Follow Ryan Weaver Online!