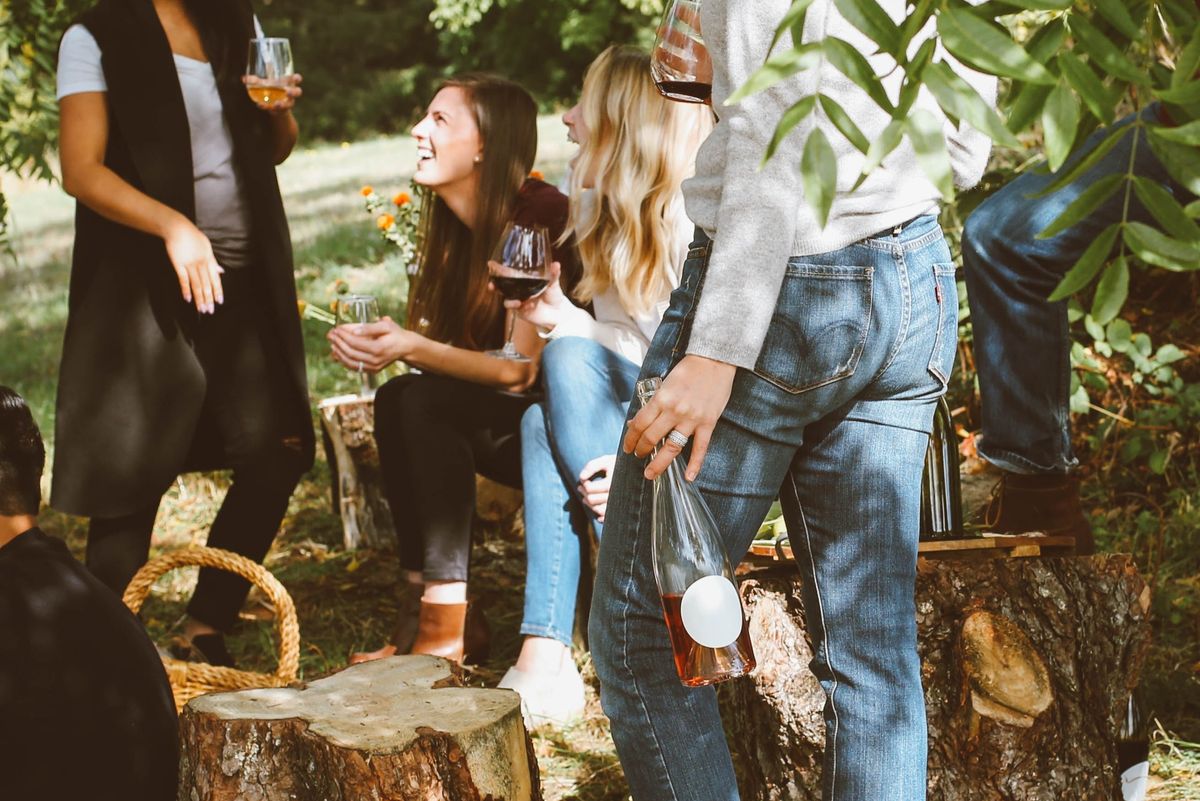 Rosé-inspired goodies any rosé lover is sure to enjoy
Rosé all the way. Wine lovers, rejoice!
"A bottle of red, a bottle of white…"
But what about rosé? Lyric-maker or not, the pink drink is a warm weather favorite, making wine drinking easy breezy and always delicious. If you rave over rosé, here are six rosé-inspired items you won't be able to resist. Open a bottle, pour a glass, and peruse these rosé revelations.
Rosé All Day Bears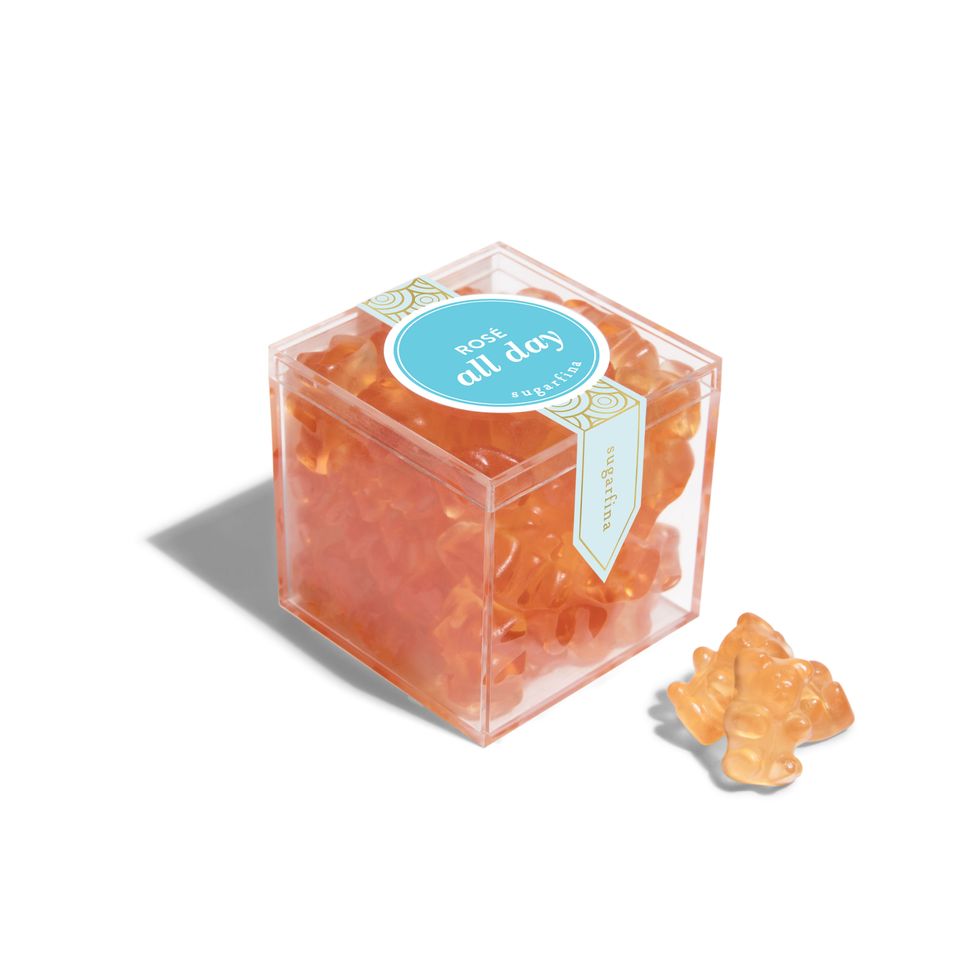 Gummi bearsVia sugarfina.com
Combine your love of wine and craving for candy with Rosé All Day Bears from Sugarfina. These grown-up Gummi Bears are imported from Germany and are infused with real rosé. Chewy, sweet, and fun-to-eat, these wonderful wine treats are so tasty that there was a waitlist of 18,000+ people desperate for the delights. Lucky for us, they are fully restocked and ready for shipment. And for those with dietary concerns, note that these bite-sized bears are gluten-free, all-natural, fat-free, and made with no artificial flavors or colors! Can't bear to wait any longer? Order yours before they run out again.

Cost: $20.00 for a Large Candy Cube
Vanderpump Rosé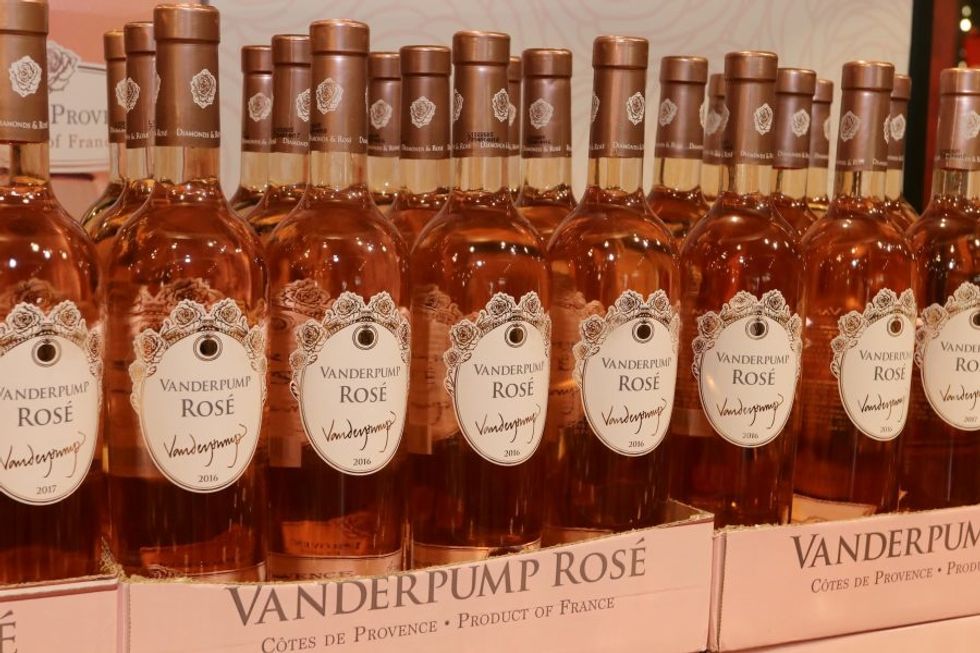 Vanderpump RoseVia gossipextra.com
If you are a Bravo fan, then you surely tune in to Vanderpump Rules every Monday night. Who could resist the guilty pleasure of watching Jax act a fool or see what mess Stassi and the girls will get themselves into? And of course, there's the queen of the reality show – the ever-impressive Lisa Vanderpump. Among her many claims to fame, she has her own wine – Vanderpump Rosé. If it's good enough for a high-class Beverly Hills beauty like Lisa, it's certainly good enough for us. Hints of peach, tangerine, and strawberry will tickle your tongue with fresh fruity flavor. The bartenders at SUR pour a generous glass, so make like Tom Sandoval and do the same for yourself.
Cost: $18.99 per Bottle
Wild Eye Designs Rosé Wine Stopper in Rose Gold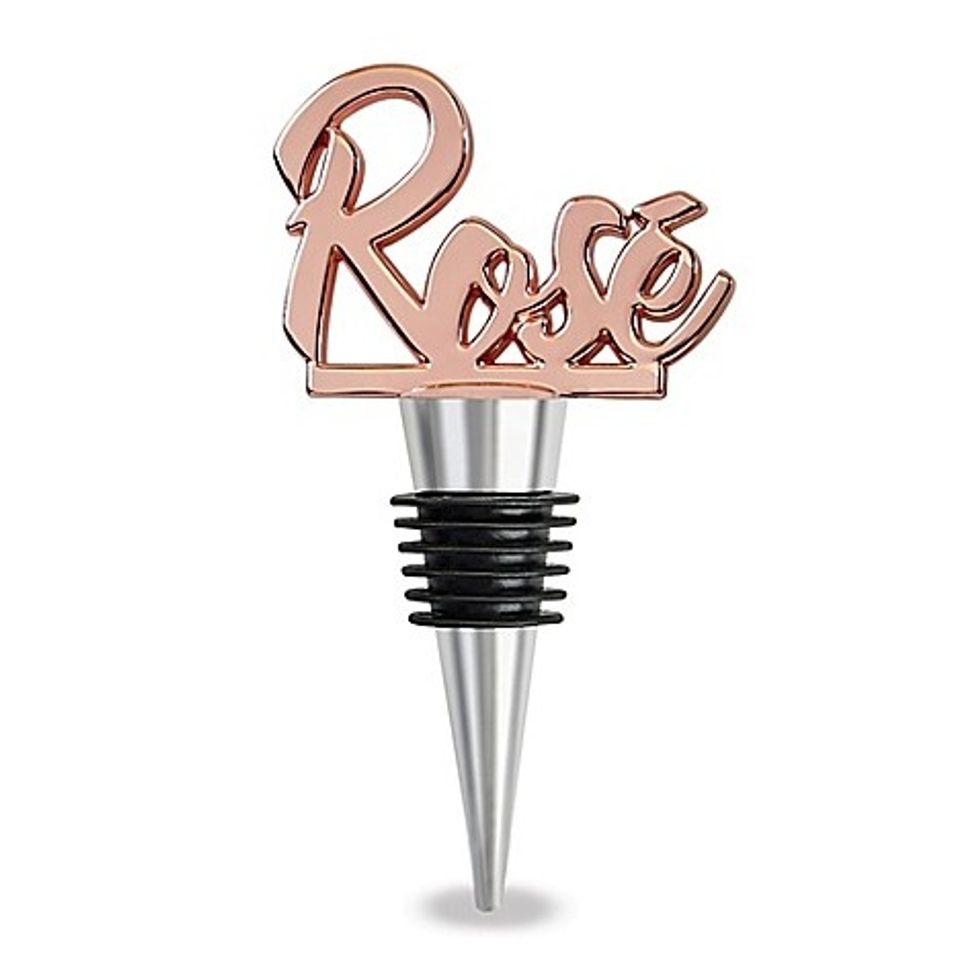 Wine stopperVia bedbathandbeyond.com
When you don't finish the entire bottle (rare, we know), make sure you keep your rosé fresh and flavorful by using a handy wine stopper to prevent air from wrecking your favorite beverage. But not any old stopper is sufficient when it comes to treating rosé right. Top off your temptation with the stylish Wild Eye Designs Rosé Wine Stopper in Rose Gold. The stopper is chic and unique, letting everyone know how much you respect rosé.
Cost: $9.99
Rose Gold Bracelet Flask by Blush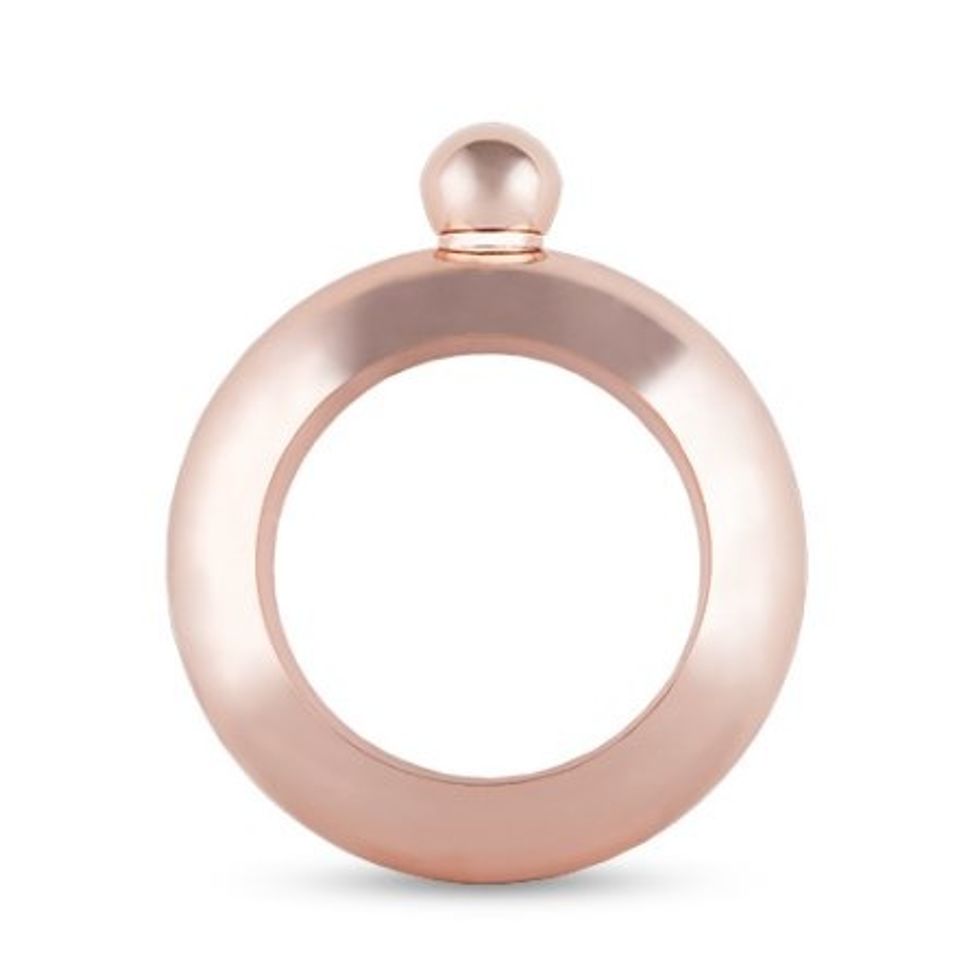 Flask braceletVia walmart.com
If you can't bear the thought of leaving your precious rosé behind, take your wine with you via flask. And not just any flask but one that is stylish and sneaky – a bracelet flask! The Rose Gold Bracelet Flask by Blush is fashionable and functional, made of durable stainless steel, and it is lightweight at less than half a pound. Accessorize with alcohol? When it comes to rosé, it's worth every drop!

Cost: $21.30
DecoGlow Wine Bottle Rose Scented Candle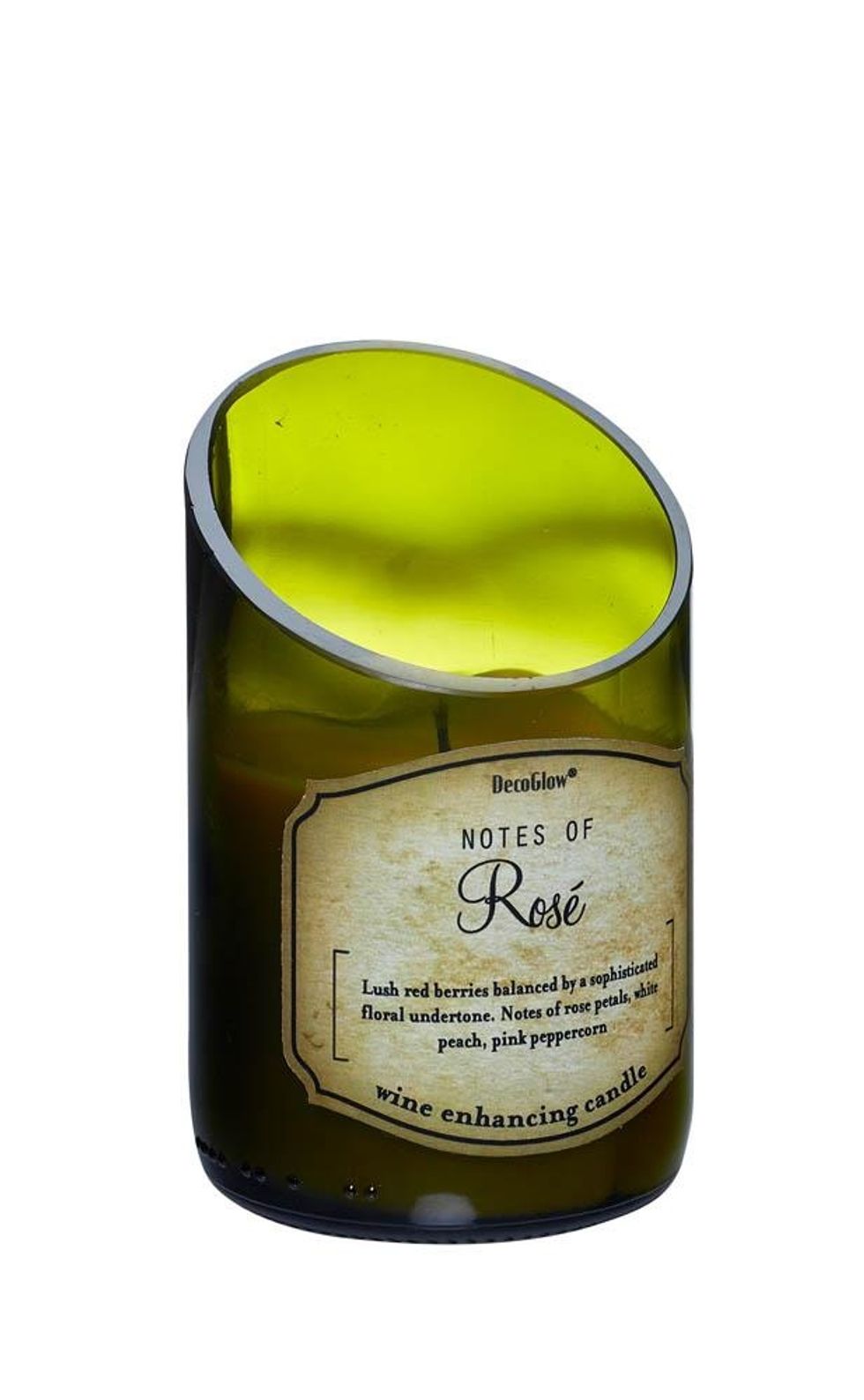 CandleVia wholesalemart.com
Just because all the rosé is gone doesn't mean the bottle is rendered useless. This pretty candle is nestled in a recycled wine bottle, and the rose (flower) scent is as intoxicating as the wine that once called the bottle home. Place a DecoGlow Wine Bottle Rose Scented Candlein any room that could use a light and lovely lift and breath in the beauty of fragrant roses. Wouldn't it be nice to sip a glass of rosé by the flicker of candlelight?

Cost: $10.08
Rosé Wine Glass Leggings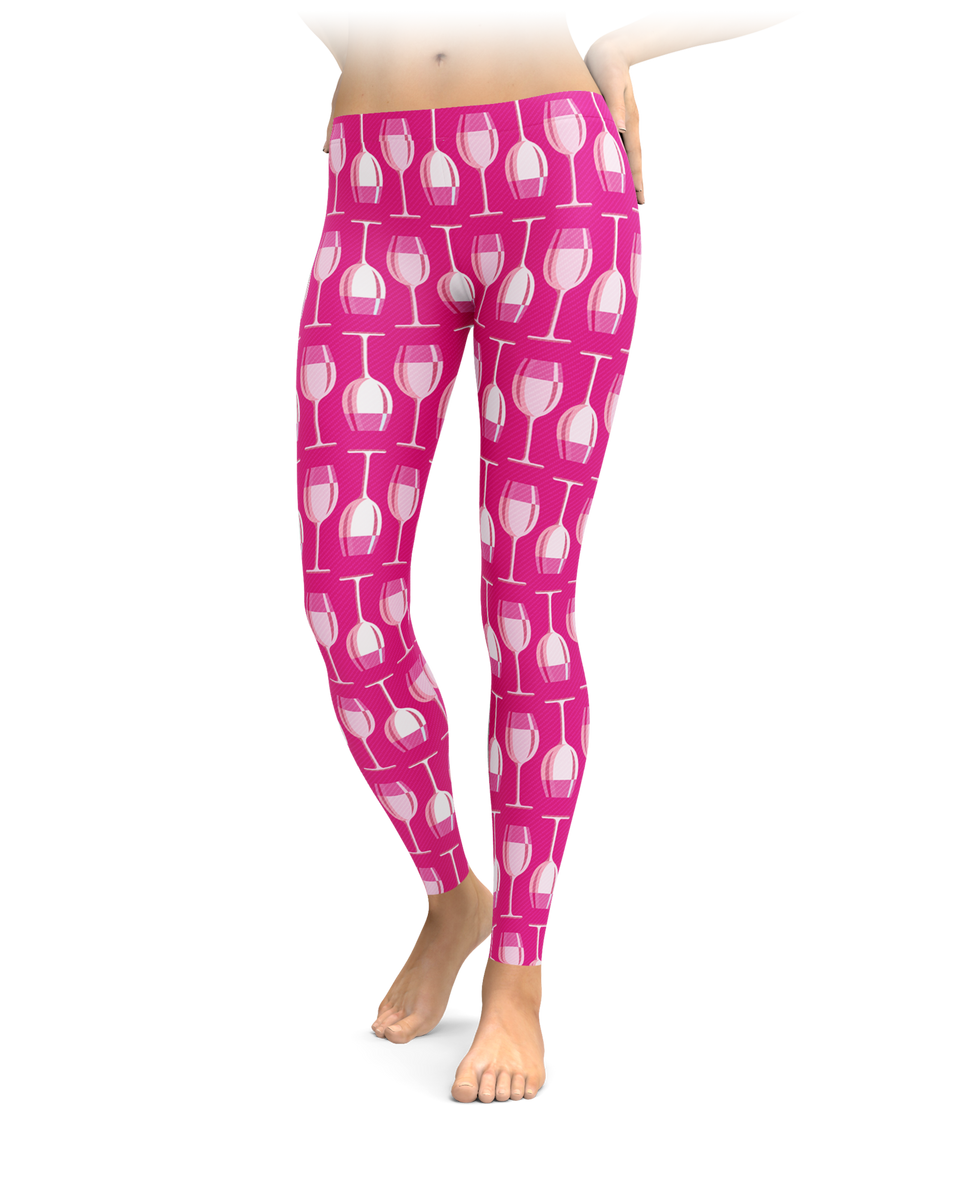 LeggingsVia bravenewlook.com
Why let your wine glass stem get all the attention when your stems could be swathed in adorable rosé-themed leggings? If you love rosé as much as you love a cute ensemble, snag yourself a pair of theseRosé Wine Glass Leggings, hot pink and hot-to-trot. They come in XS-5XL so nearly anyone can rock rosé any day. Pull 'em up and pour a glass. Dressing the part couldn't be trendier.

Cost: $39.99
Cheers to rosé! Summer just got hotter.