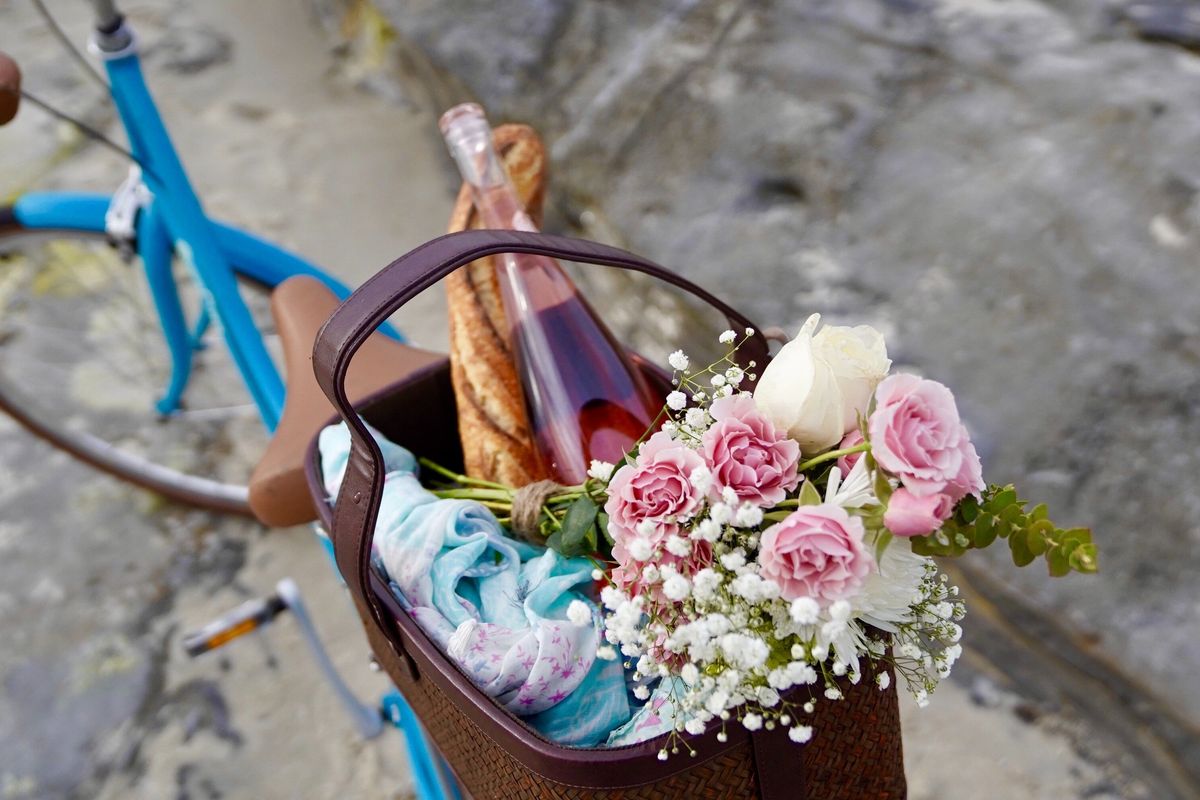 Best Summer Spirits To-Go For All Your Outdoor Fun
Perfect for sun-filled summer afternoons or sipping under the stars
Take your drink on the go with fun to carry and even more fun to drink adult beverages that take take-along to a whole new level. Who needs a big bottle of bubbly or a whole lotta vodka when a personal-sized portion will do? Here are our favorite individual serving suggestions that are perfect for sun-filled summer afternoons or sipping under the stars.
Francis Ford Coppola Sofia Mini Blanc de Blancs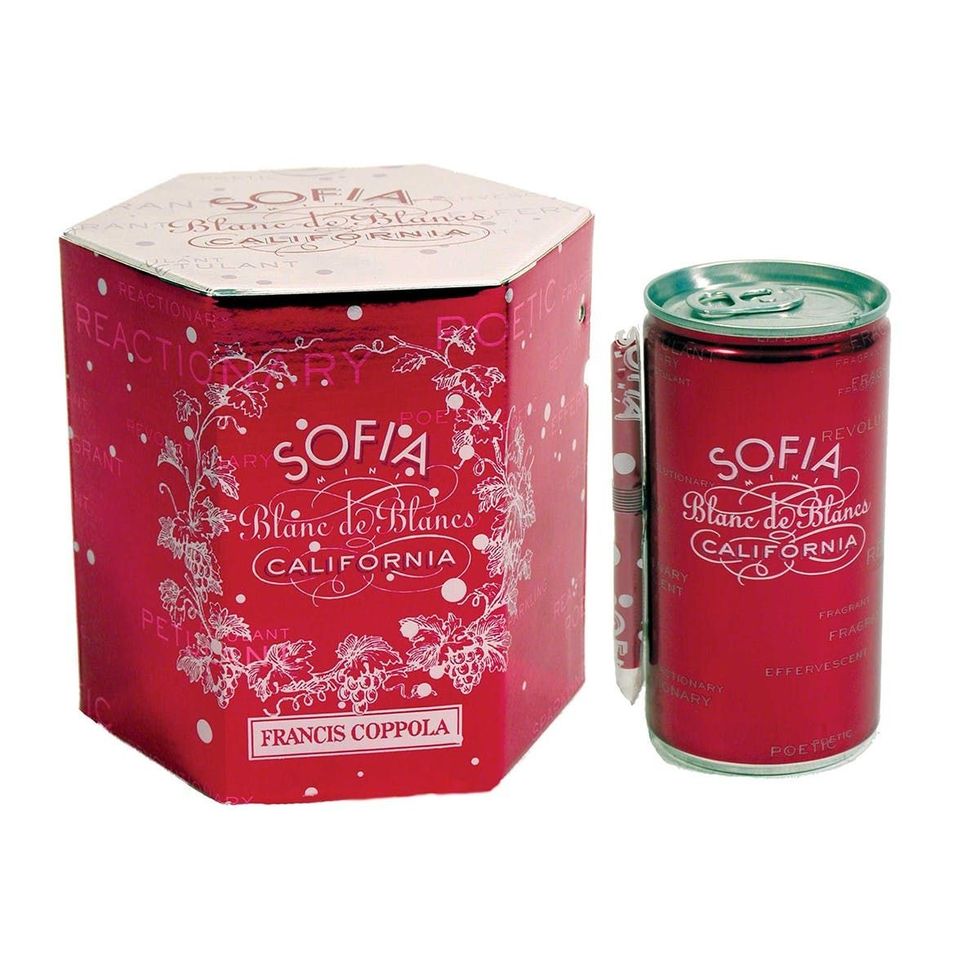 Francis Ford CoppolaVia pinterest.com
Find yourself a 4-pack ofFrancis Ford Coppola Sofia Mini Blanc de Blancs and pop open a can of bubbly you can bring to the beach or barbeque. Light and refreshing with fruit juicy flavors, this sparkling wine is delightful to drink and easy to take with you. Fizzy and fun, these cans of "cheers" bring champagne-style wine down to earth.

Cost: $16.99 for a 4-pack of 187ml cans
Soleil Sparkling Mimosa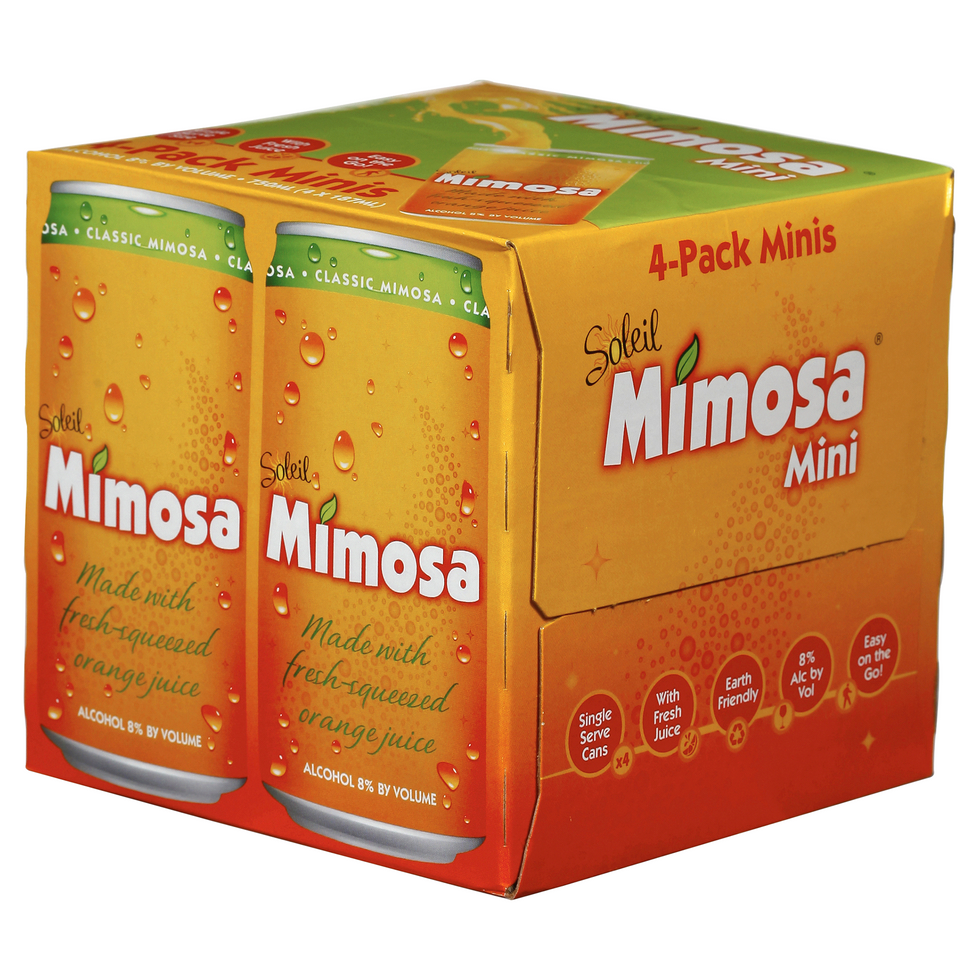 Sparkling MimosaVia meijer.com
What's brunch without a mimosa to wash down the eggs and French toast? And speaking of toast, raise a glass…or in this case, a can, to Soleil Sparkling Mimosa, a sparkling white wine and OJ blend that makes Sundays even more special. Pour yours in a flute if you're fancy, but we're just fine slugging back a chug straight from the can. Hey, we could all use a little more Vitamin C, no?

Cost: $10.99 for a 4-pack of 187ml cans
Kikusui Shuzo Funaguchi Nama Genshu Honjozo Sake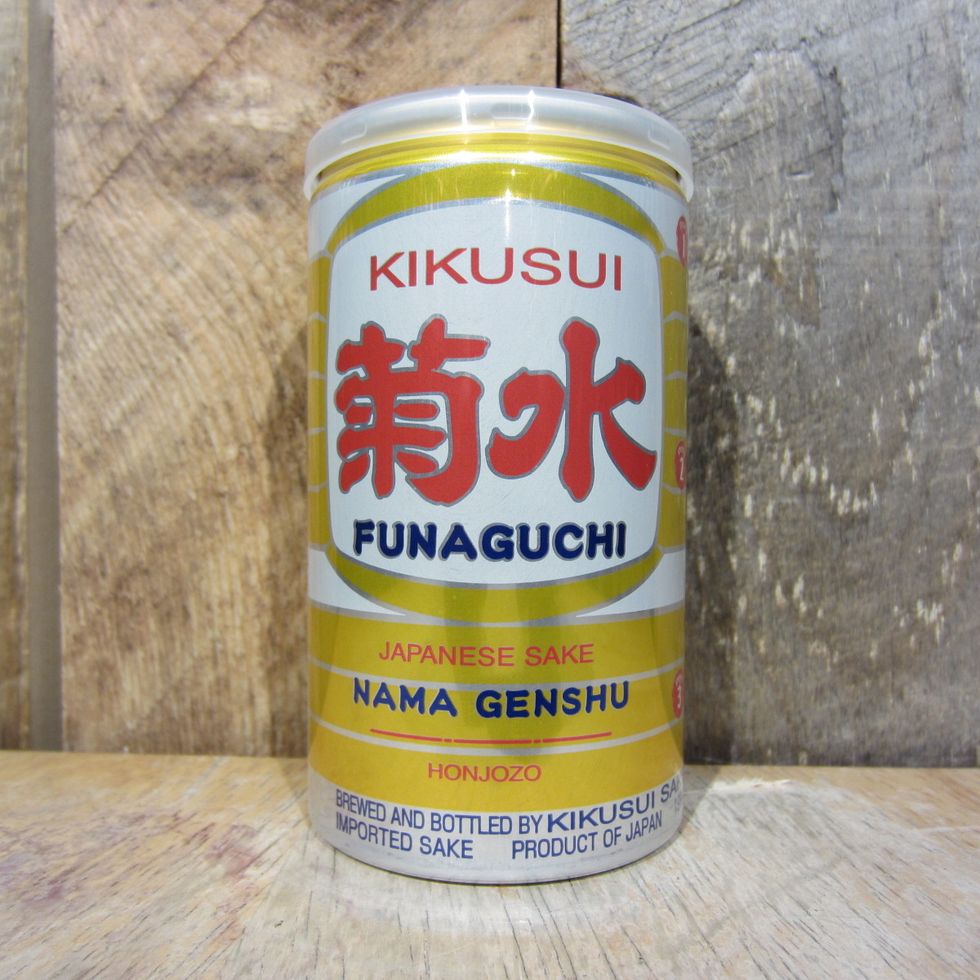 SakeVia oakandbarrelnyc.com
Sake (rice wine) goes so well with sushi, and a can is just as California roll-friendly as a bottle. Kikusui Shuzo Funaguchi Nama Genshu Honjozo Sake is rich and full-bodied, undiluted with a mature finish on the palate. Crack open a can, grab your chopsticks, and mix tradition with modernity.

Cost: $6.99 for a 200ml can
Cutwater Gin & Tonic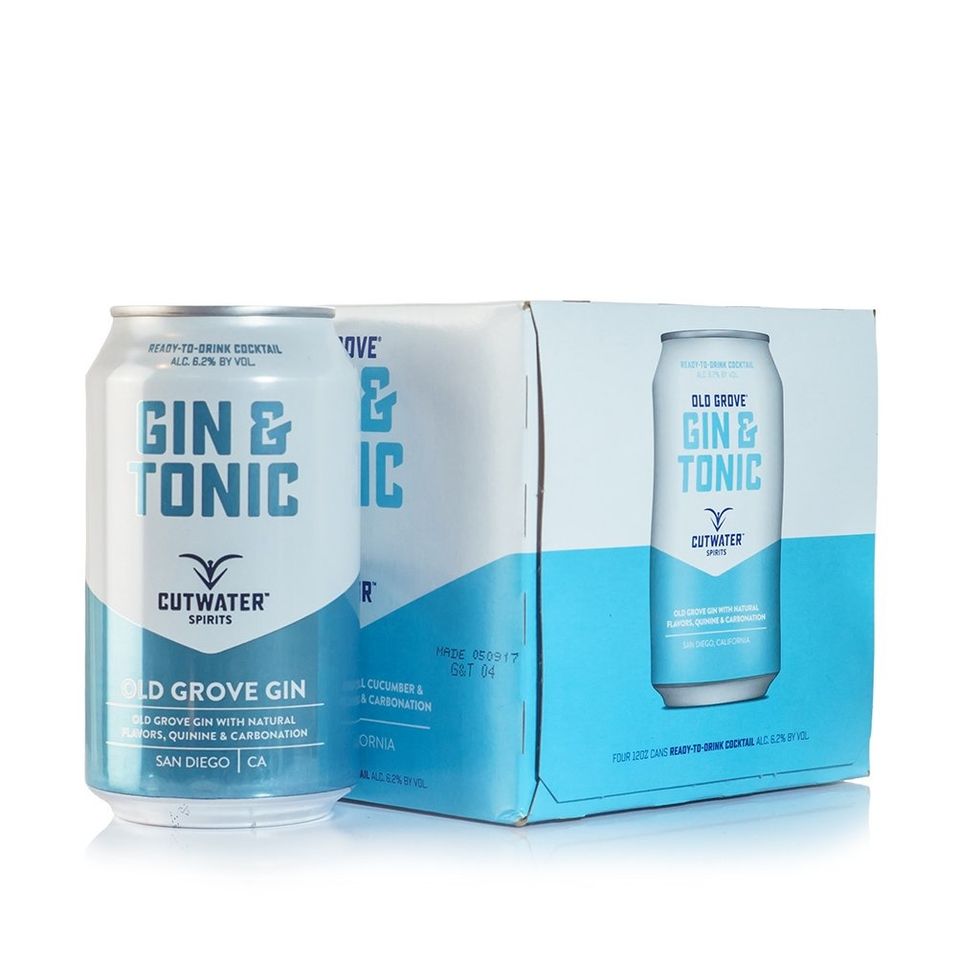 Gin and tonicVia babliquor.com
Enjoy a tasty cocktail with no bartender required with a can of Cutwater Gin & Tonic. Note the flavors of cucumber, grapefruit, juniper berries, and coriander in every zippy sip. Serve on the rocks or toss one back as is. No matter how you get one down, the results will be tremendously thirst-quenching. Classic-meets-can!
Cost: $14.99 for a 4-pack of 12oz. cans
Beso Del Sol Red Sangria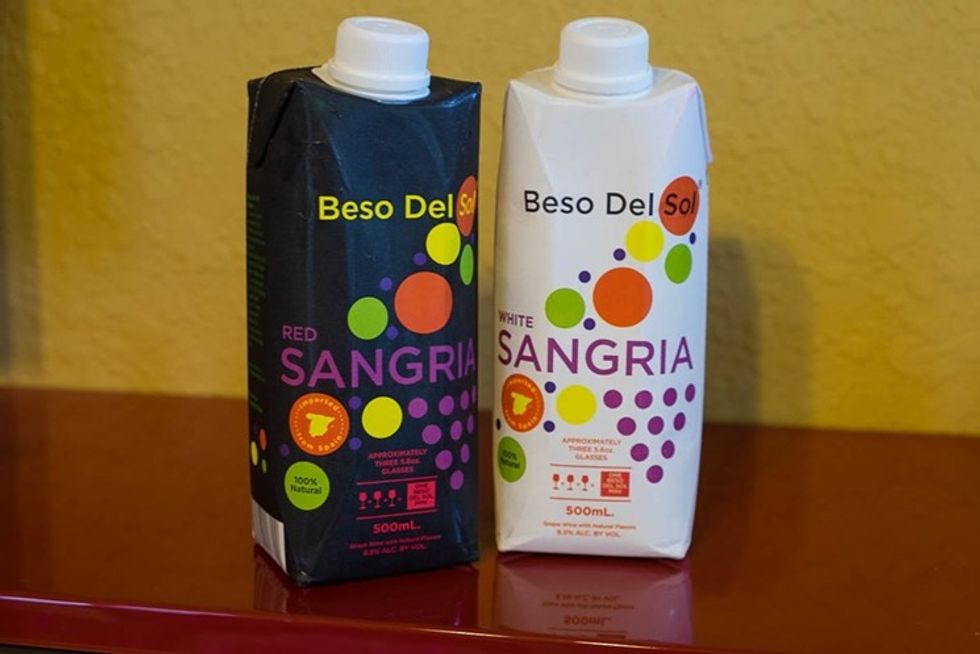 SangriaVia houstonpress.com
Fruity and fresh, sangria is so much fun for the summer and more portable than ever thanks to Beso Del Sol Red Sangriain a take-along Tetra Pak. Screw off the cap and let the celebration begin as you slurp on the sweetness of berries and cherries. You'll love the convenience as much as the flavor of this Spanish staple made simple. Enjoy their equally-delicious white sangria too.

Cost: $4.99 for a 500ml container
Tastefully Simple Cocktail Pops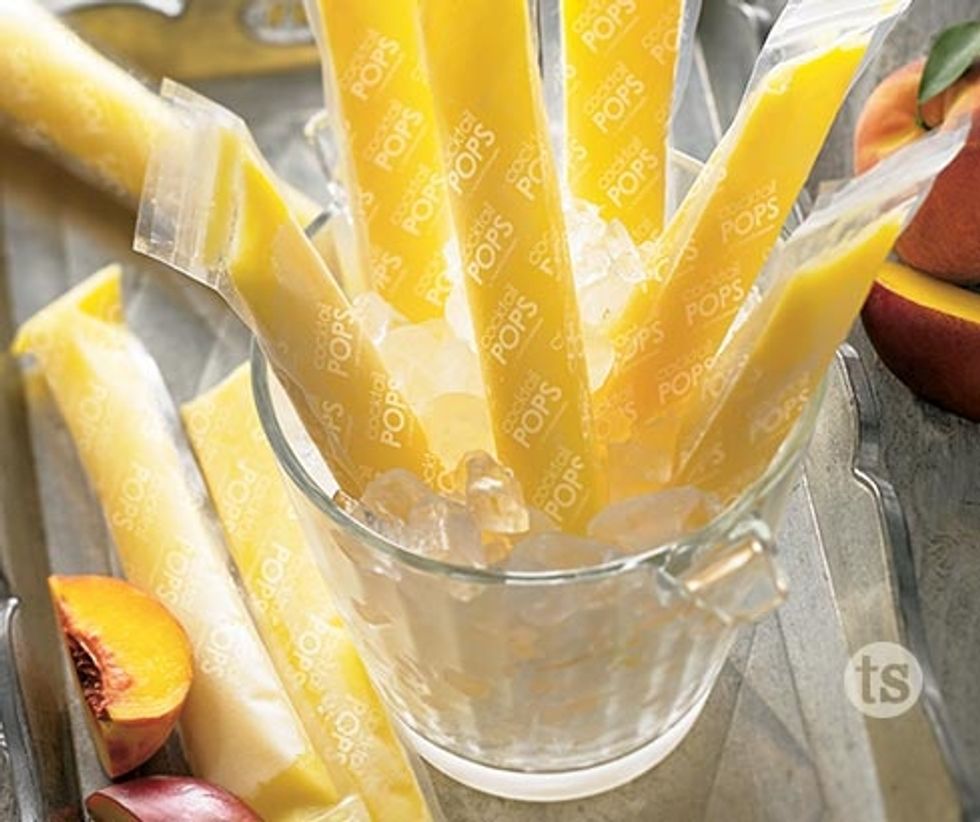 Cocktail popsVia tastefullysimple.com
What's more fun than a frozen drink? A cool cocktail pop, of course! Tastefully Simple Cocktail Popsflavored with peach mango Margarita mix makes for a refreshing treat for the grown-ups when the kids are chasing after the ice cream truck. Just add your favorite tequila and some water, freeze in their special popsicle bags, and pop 'em in your mouth. Cocktails have never been cooler!

Cost: $7.77 for a box with 9 freezer bags
'Merican Mule Moscow Mule Cocktail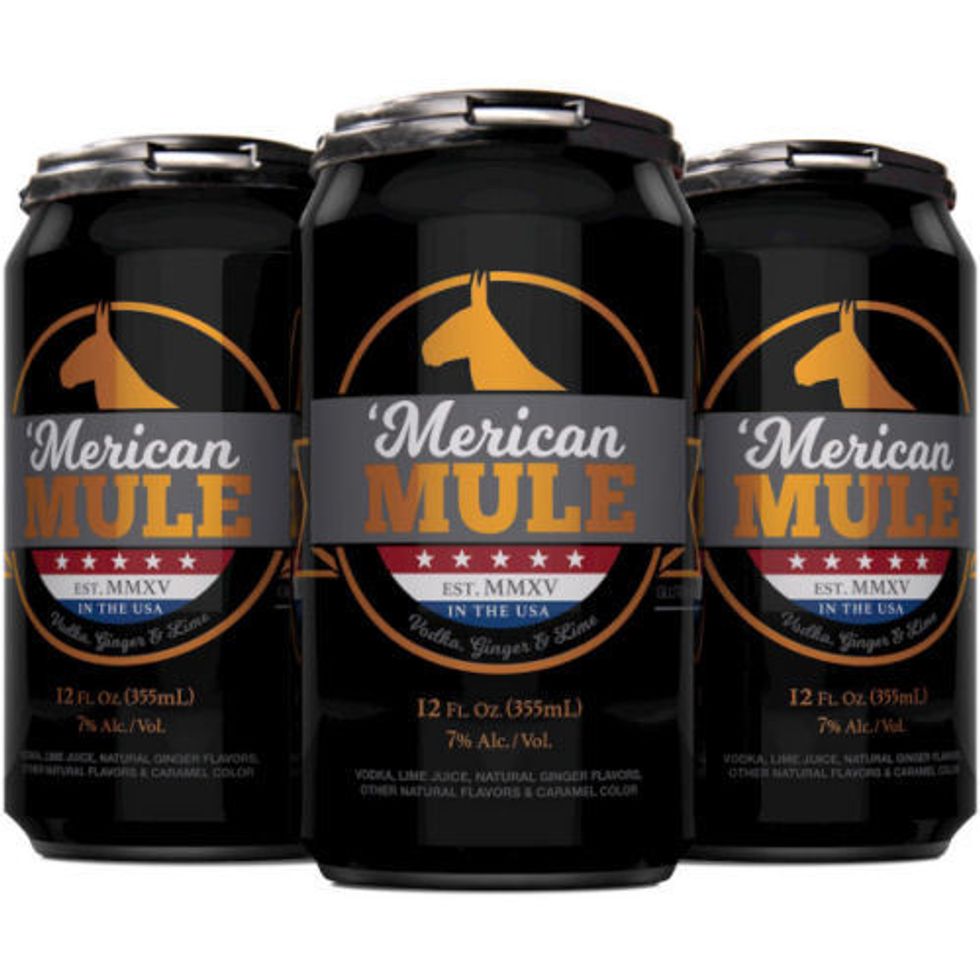 Moscow Mule Via liquorama.net
The Moscow Mule is a lively summer drink, made with zesty ginger beer, bright lime, and vodka. But mixing takes precious minutes away from fun with friends and sitting in the sun. Get your mule mojo with'Merican Mule Moscow Mule Cocktail, already pre-mixed and waiting for you to pop open. It tastes as great as the classic but with a cooler kick.

Cost: $15.49 for a 4-pack of 12oz cans
"Bottoms up" to beverages! Have fun but always drink responsibly.