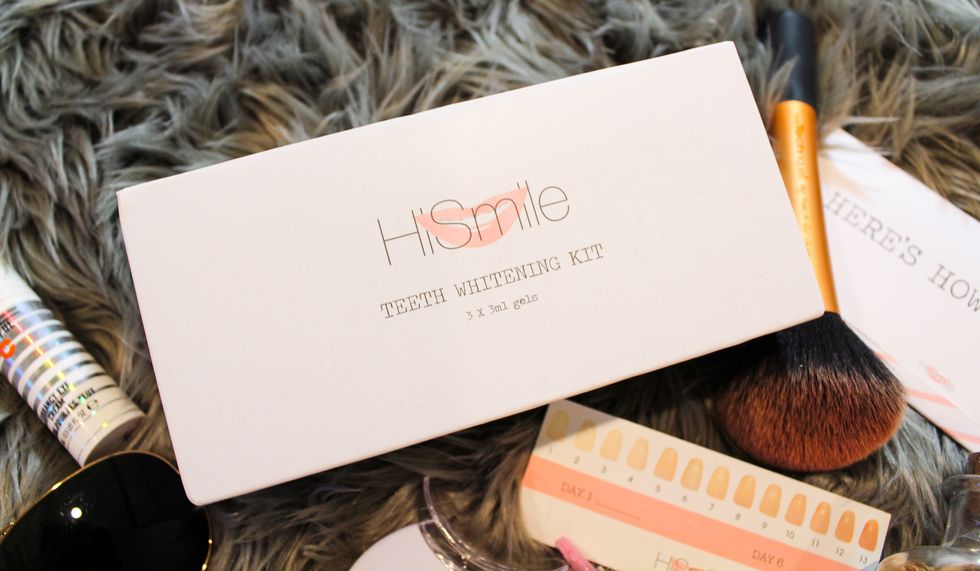 Give Yourself Something to HiSmile About
Light up the holidays this season with your smile! The holidays are fast approaching and can often be a stressful time of year: traveling home, finding the perfect gifts, family reunions, and seeing old friends. Sometimes, with all that surmounting pressure, the best thing you can do is smile through it. And this year, your smile is going to be your best accessory, thanks to HiSmile!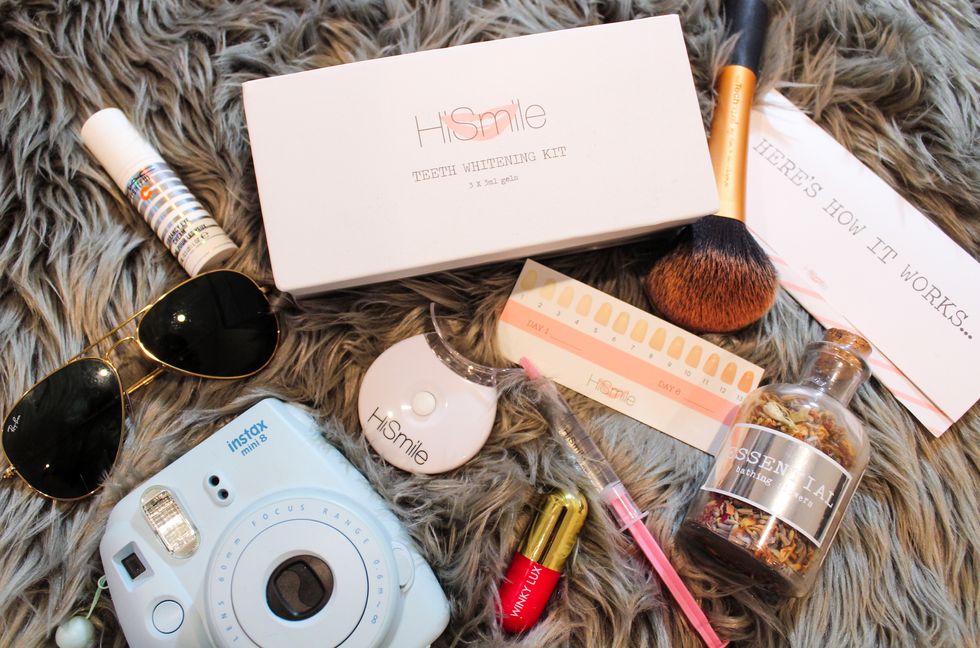 Kayla Barr
HiSmile makes teeth whitening incredibly easy with their at-home LED kits. Their gel whitening kits are more effective than many of the teeth whitening strips that are out on the market, but also saves you from an expensive trip to the dentist to get your teeth professionally whitened! With ingredients like aloe leaf juice, pomegranate seed extract, and chamomile flower extract, you know your chompers are in great care.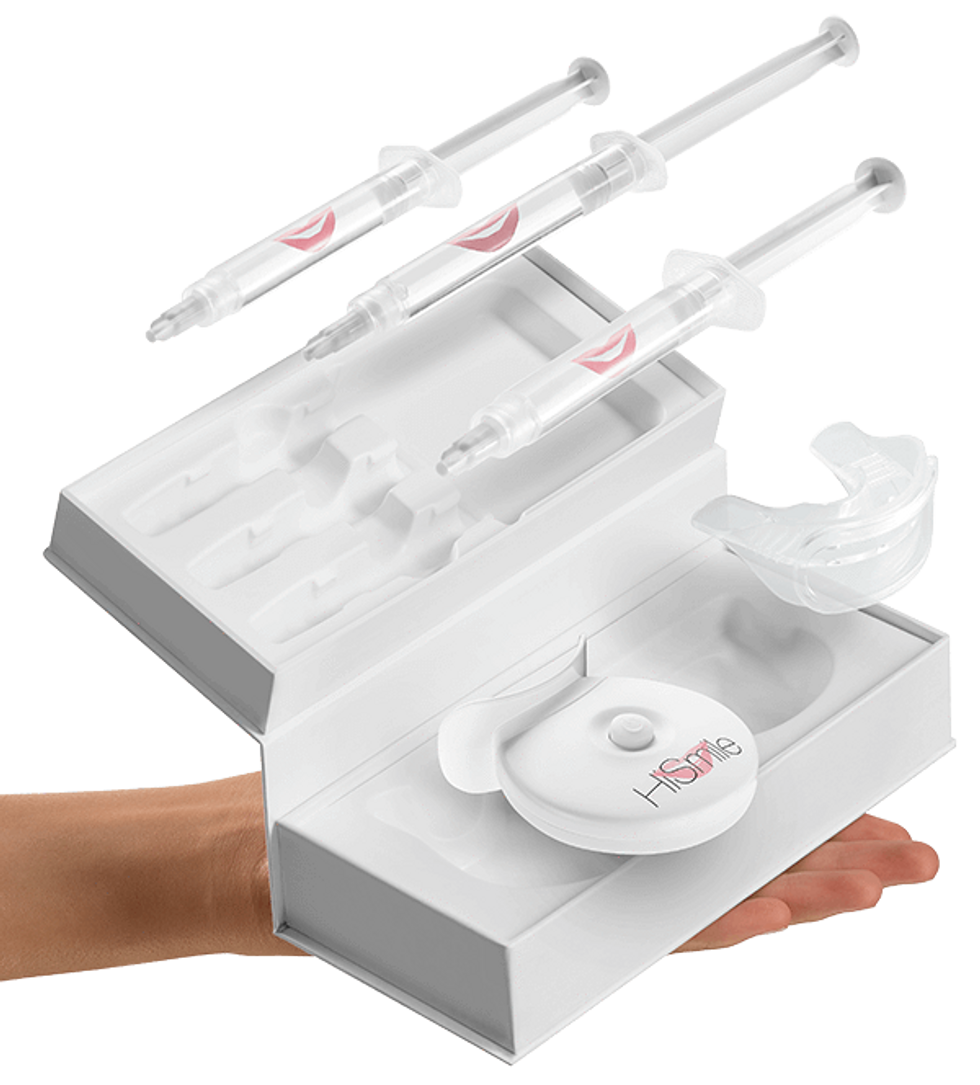 HiSmileteeth.com
Their Teeth Whitening Kit is the perfect starter pack to get you an incredibly bright smile. The kit comes with 3 gel application syringes (good for 2-3 applications each), a mouth tray, a LED light, and a shade guide so that you can see how many shades whiter your smile gets per use! The kit is also very easy to use and efficient, with step-by-step instructions and only 10 minutes per application/per day so that even the busiest people can use HiSmile on the fly.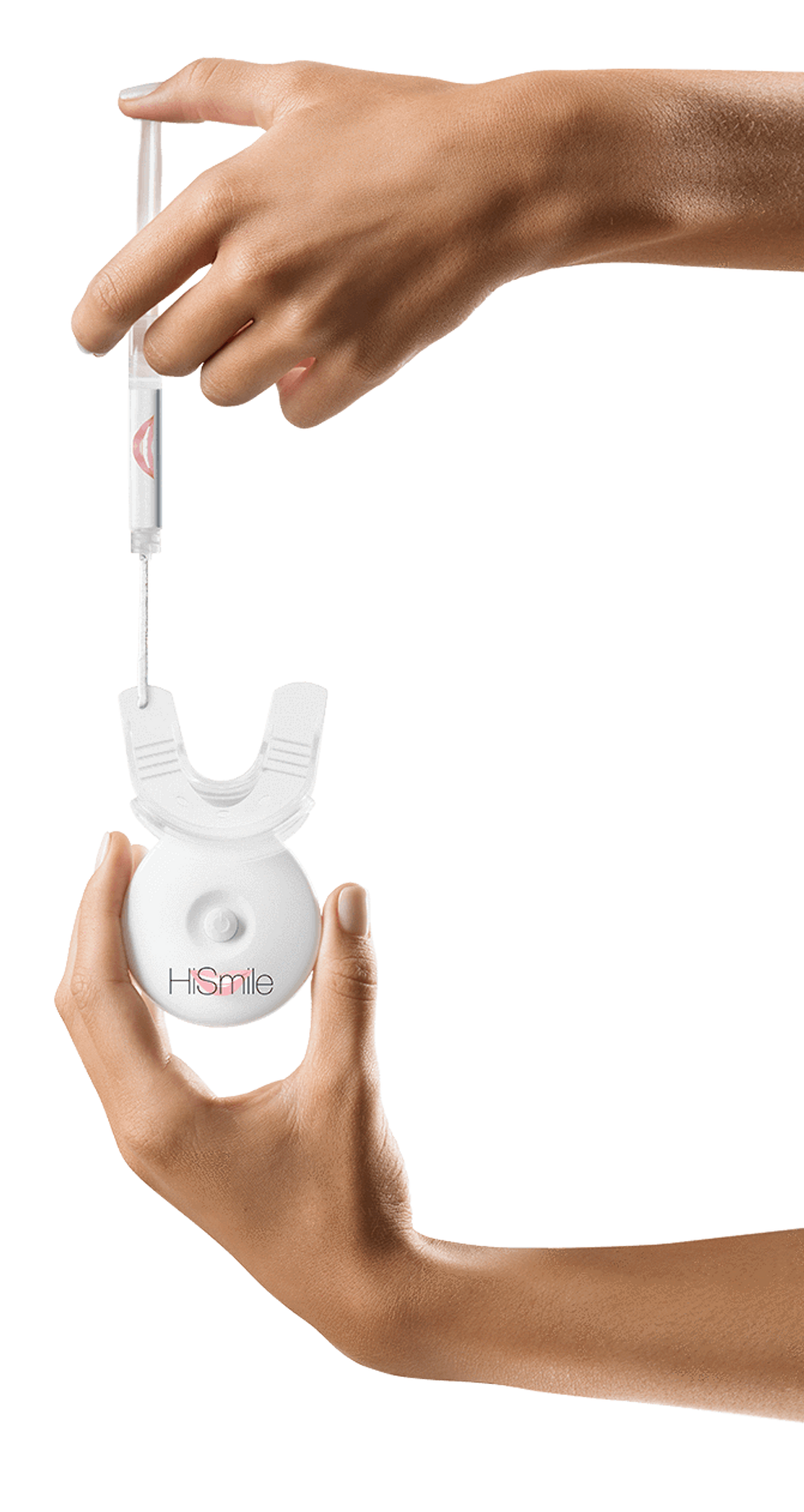 HiSmileteeth.com
I tried my own HiSmile Whitening Kit, and I'm hooked! The process could not be easier: opening my cute HiSmile packaged kit, I inserted the mouth tray to the LED light (which already has batteries included), applied the gel onto the tray and chilled for 10 minutes. The time flew by, and within a week I had a whiter smile than I started with!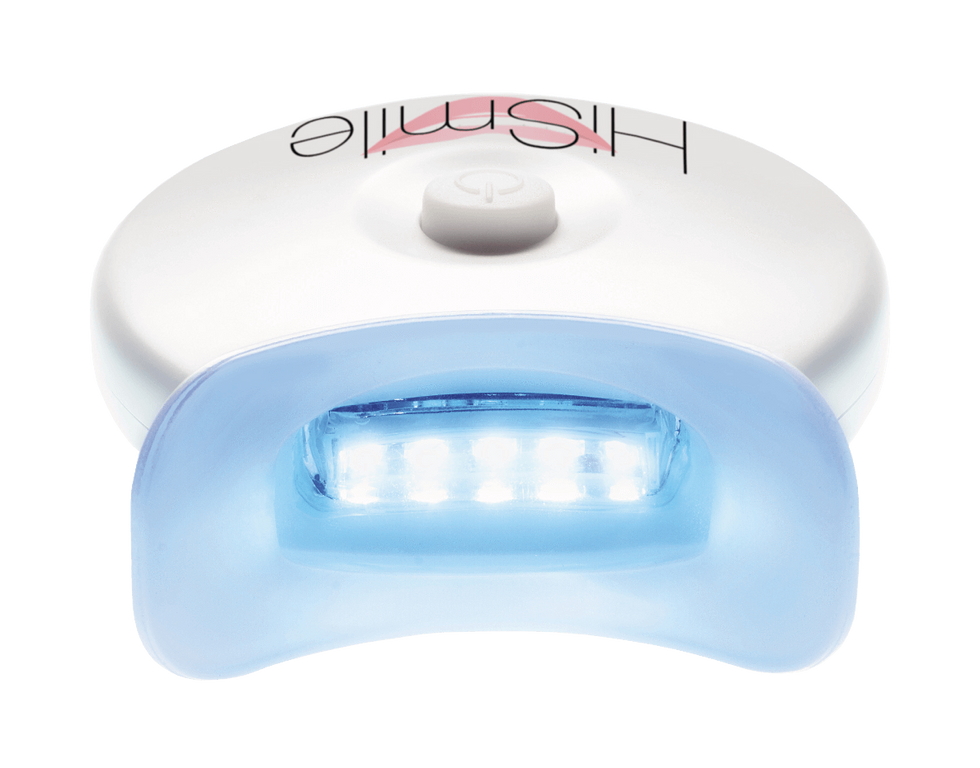 HiSmileteeth.com
They recommend that use your kit consecutively for six days, and then you can order Refill Gels to use once a week to maintain your glittery smile. HiSmile also has a range of other products to help you get your perfect shade of white teeth, and I can't wait to try some of them, including their Whitening Pen for whitening on the go, plus their new Toothpaste, as well!
Order your first
HiSmile Teeth Whitening Kit
today, and be sure to let us know how much you loved it by
tweeting us
a photo of you with your HiSmile!
---