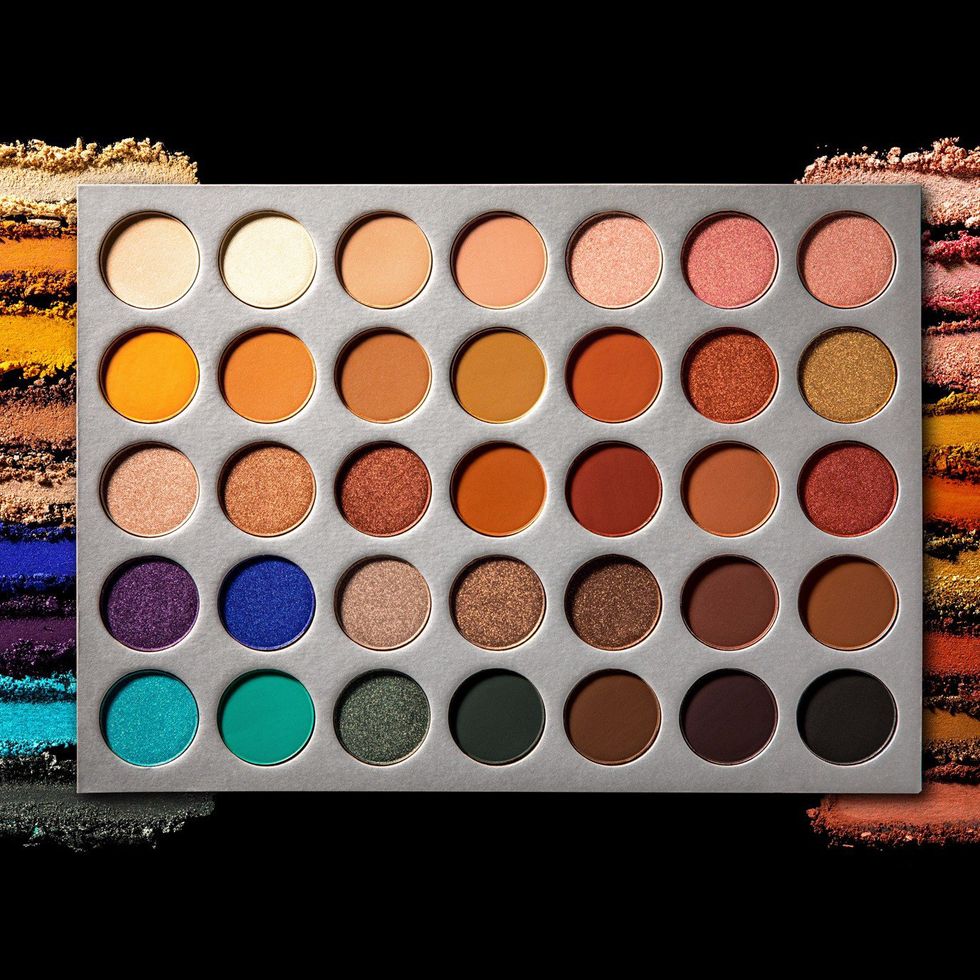 Morphe is finally coming to ULTA - here's 5 of their best
This gifting season will be one of your easiest with a little help from Morphe
Morphe is a brand that made it's name through the power of makeup artists on YouTube. Started in 2008 by sibling duo Chris and Linda Tawil, it has evolved from low-cost high-quality brushes to a wide range of face, lip and eye products. You might have heard their name due to their infamous brushes, always used in a tutorial from just about anyone (Jaclyn Hill to Jeffree Star), and have been tempted to try them out for yourself. For the Morphe maniacs who already have, you already know the power of their low-cost yet highly-pigmented shadows. For those of you who haven't yet, you're about to find out - the beauty brand is coming to all ULTA stores with a whole new range of products.
Before this announcement, the beauty line could only be shopped online or at their California store. "Morphe enjoys a huge social following and a fan base of some of social media's most influential," Julie Tomasi, the vice president of merchandising at Ulta told PopSugar. "Their internet visibility and differentiated offerings have made them one of the most-requested brands by our guests. We are thrilled to be Morphe's exclusive retail partner and offer popular items like their quality makeup brushes and eye-shadow palettes to our guests in-store and online later this year."
What exactly is coming from this in-store launch? According to PopSugar, "Thirteen brushes and applicators between $4 and $16, a $39 brush set, and six eye shadow palettes that range in price from $12 to $38." The launch's highlight includes the perfect fall palette, 9A Always Golden Eye Palette, ready to be paired with deep warm colors.
Here at Topdust we love Morphe and have tried and tested a variety of their products, just so you don't have to. We've compiled a list of some of our favorites below, ready for gifting season: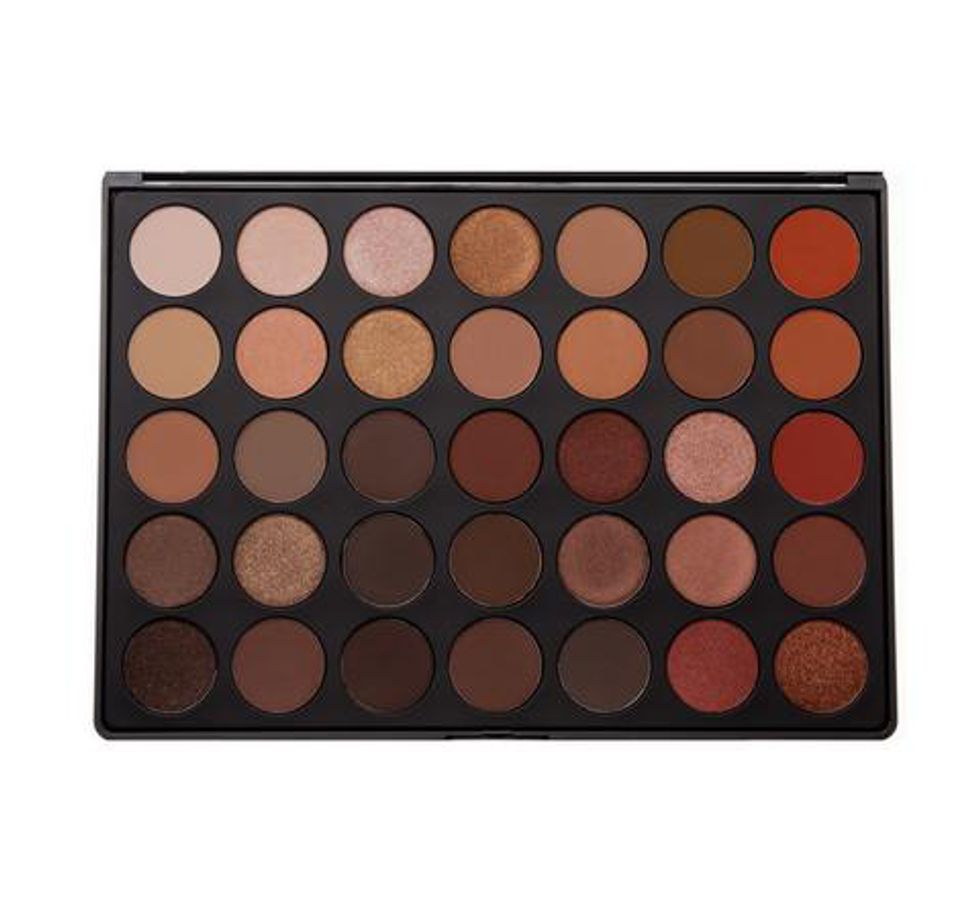 Courtesy of Morphe
The 350 palette is a cult favorite amongst those who've tried Morphe out for themselves. It comes with 35 shades, all ranging in warmth but all as highly-pigmented and creamy as you could imagine. As the description reads, "From cooler grey-toned browns to fiery sunset colors, this palette is a beautiful mix of wearable warm neutrals that give you effortless versatility whether you are after a daytime look or full-on glam. The perfect balance of matte and shimmery finishes make it a go-to for makeup lovers at every skill level. Get everything you need to highlight, blend and transition without ever wearing the same look twice."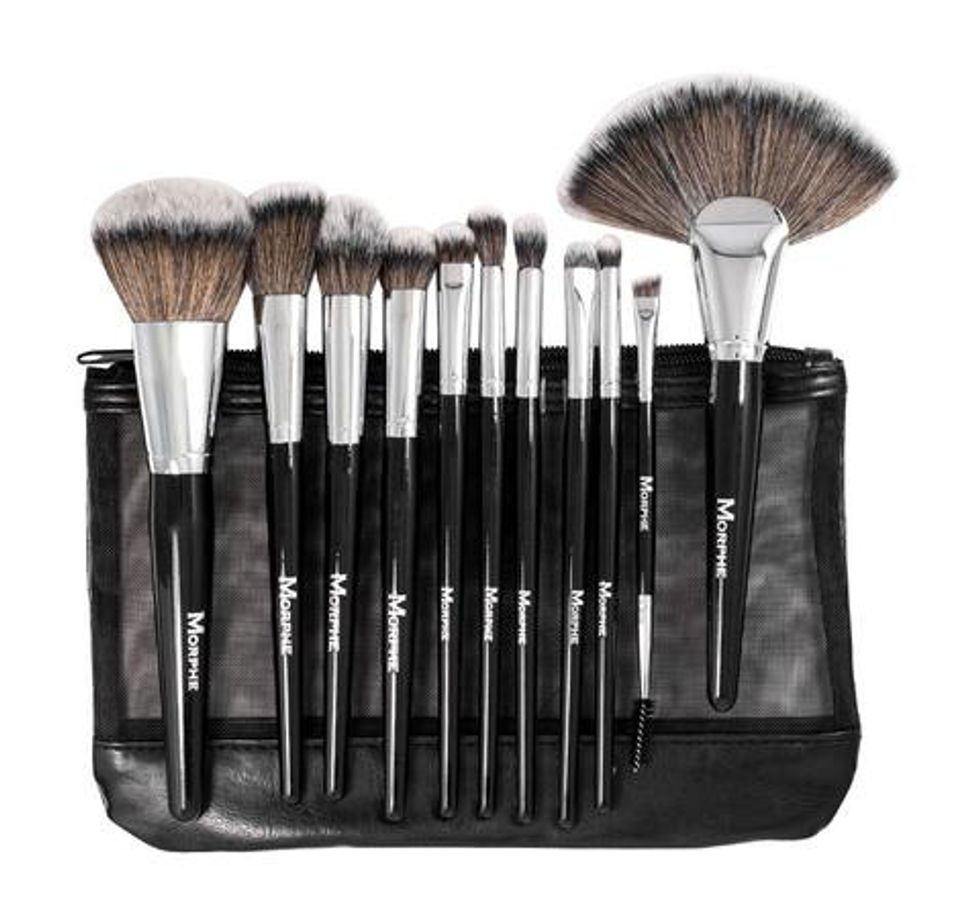 Courtesy of Morphe
Morphe is known for their brushes. While some of the lower-cost ones might not last as long as you'd expect (i can attest), their more pricey brushes are ones you will use for life. This sculpt and define set will allow you to conceal, correct and contour your face entirely to your liking. The set is made with ultra-soft synthetic bristles and includes a black travel kit.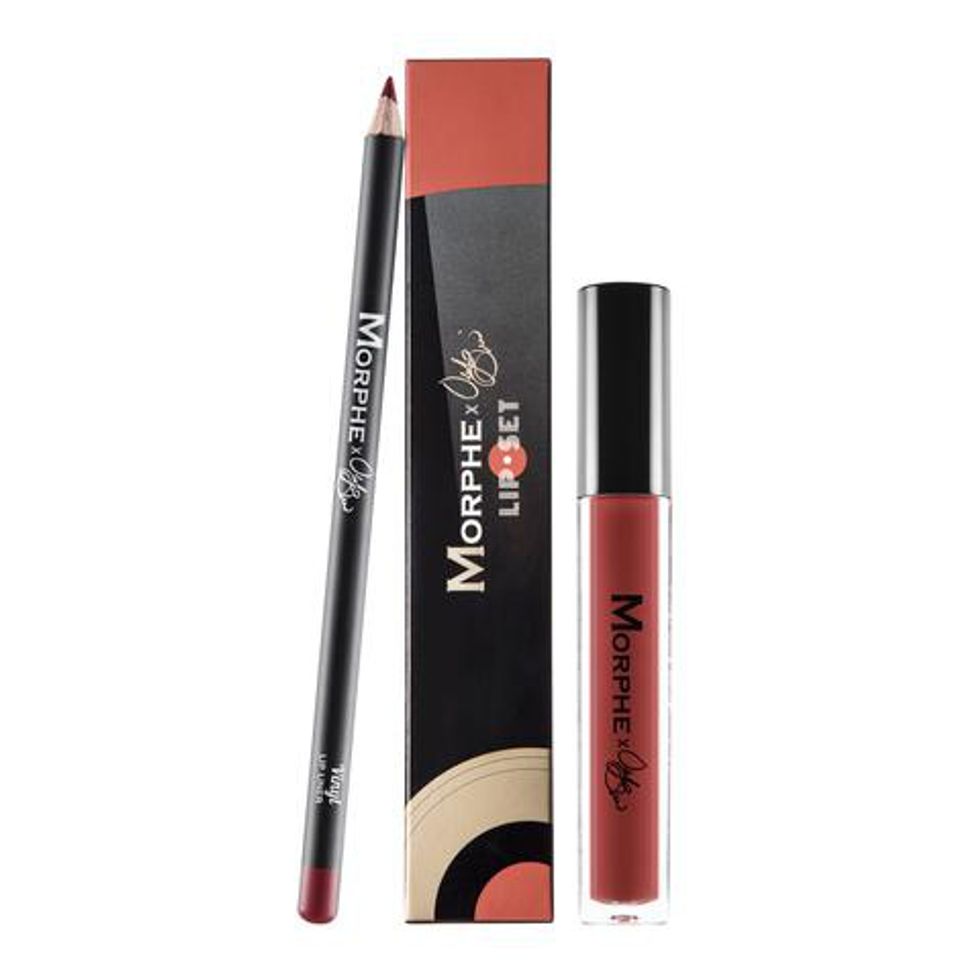 Courtesy of Morphe
This lip kit is not for the faint of heart - it packs some serious punch with it's shade of brick-red that will have you wishing this came in more shades. As the description reads, "for the record, Vinyl knows how to rock. We teamed up with mega-talented makeup artist, Ourfa, to bring you a limited-edition lip contouring collection. Lock lips with a custom brick-red shade of our Matte Liquid Lip and its pigment partner in crime, our creamy Color Pencil."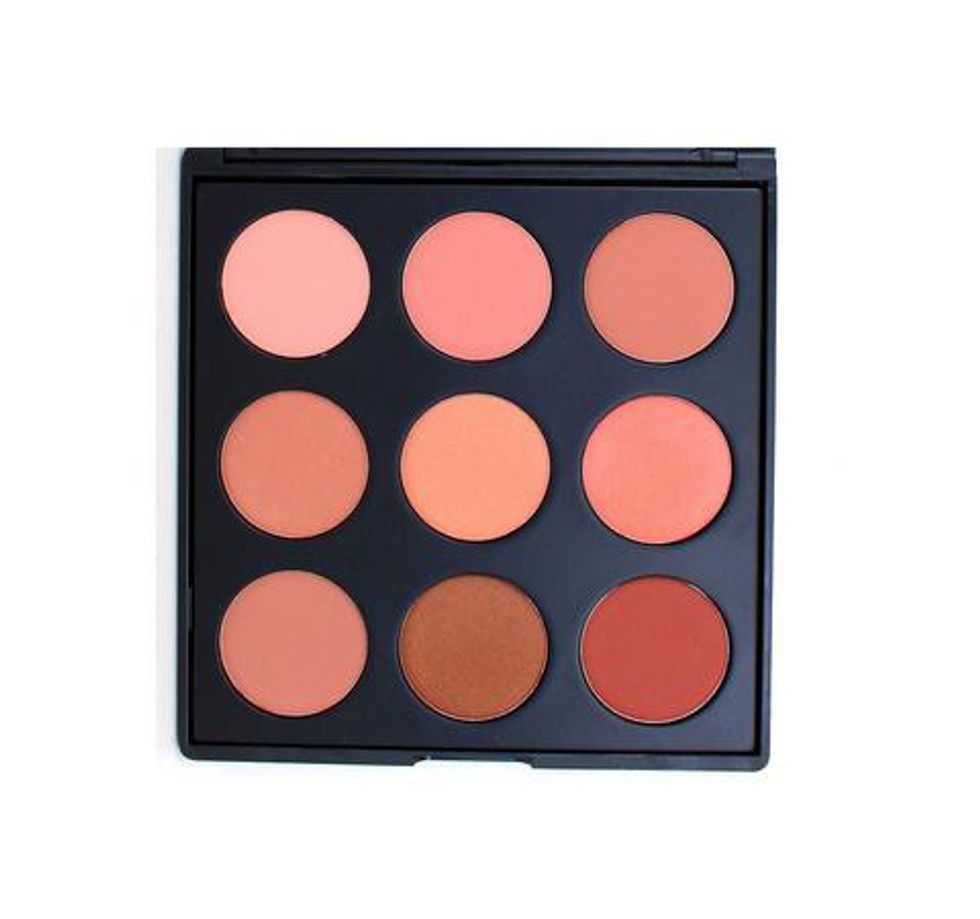 Courtesy of Morphe
This blush palette accommodates to almost every skin tone with shades ranging from dusty pink to a golden bronze. There's 5 matte shades and 4 luminous satin ones for your choosing.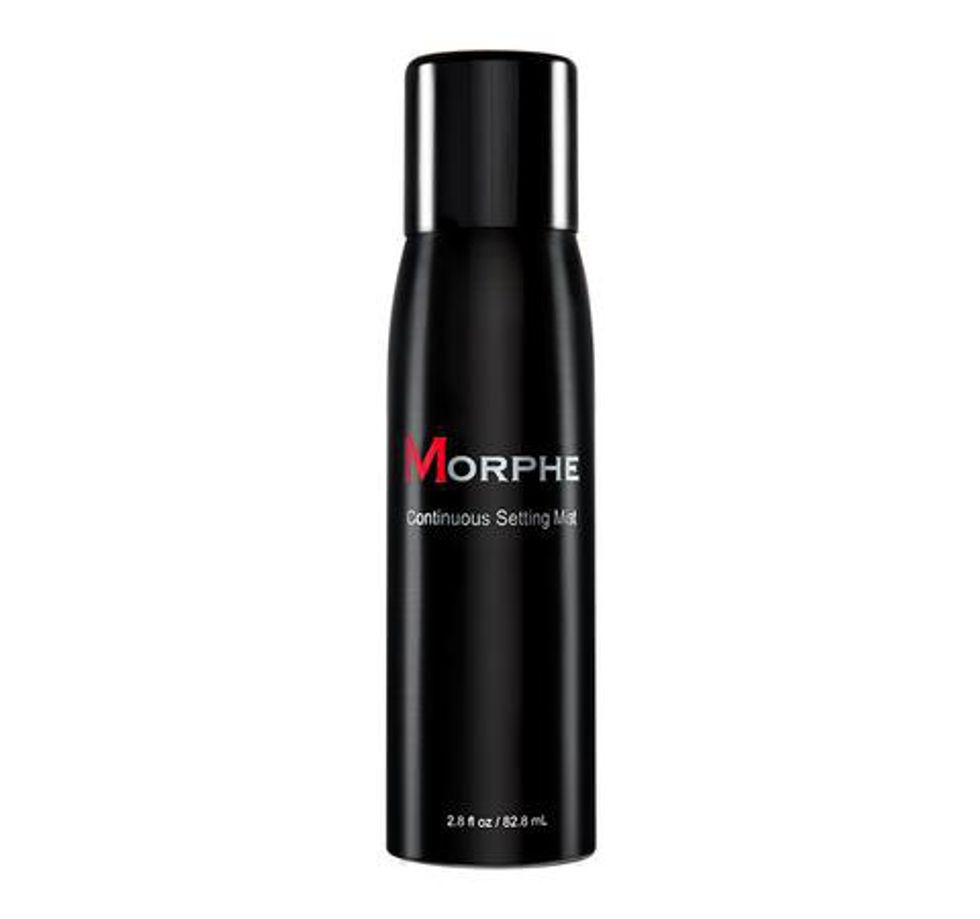 Courtesy of Morphe
We know most people swear by MAC's Fix+ spray or Urban Decay's Long Lasting Setting Spray, but there's something to be said for this little $15 bottle. Team Morphe says: "Say hello to your new favorite makeup setting spray and goodbye to melting, caking or fading. A continuous, air-powered spray delivers even and controlled application. The micro-fine mist sets liquid or powder makeup with a radiant finish."