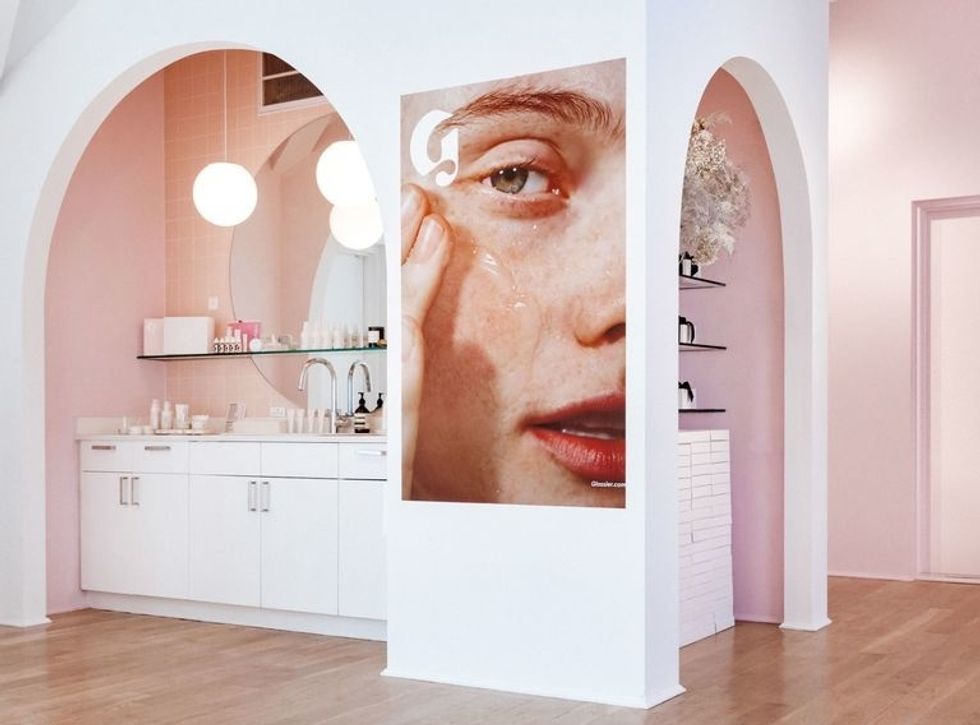 Top products from Glossier's NYC showroom
Glossier's pink downtown loft is like a dream come true
What does it feel like to walk into a birthday cake?
In Glossier's New York City showroom, you'll no longer need to wonder. The stunning loft features millennial pink, minimalistic design, and all of their amazing products. With their makeup and skin care sitting up on their white pedestals, Glossier's design lets their products be the star of the show.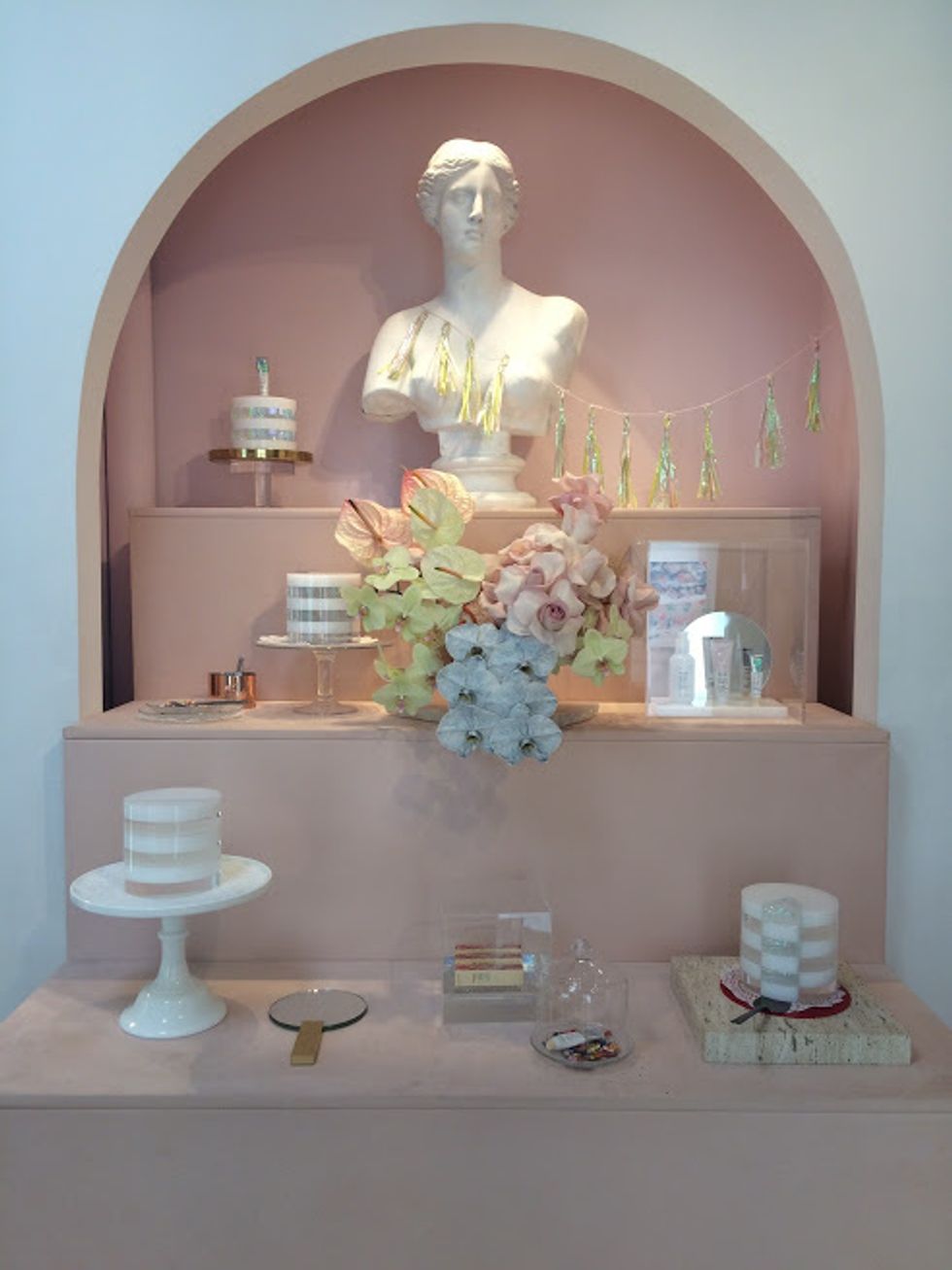 a Glossier vignette, complete with Roman bust
I went downtown to check it out on an August summer day. The staff was sweet and helpful; they even gave us cold water bottles to beat the heat. After exploring, sampling, and purchasing I walked away happy and smelling like vanilla frosting. Here are some of the best things you can get from Glossier!
Balm Dotcom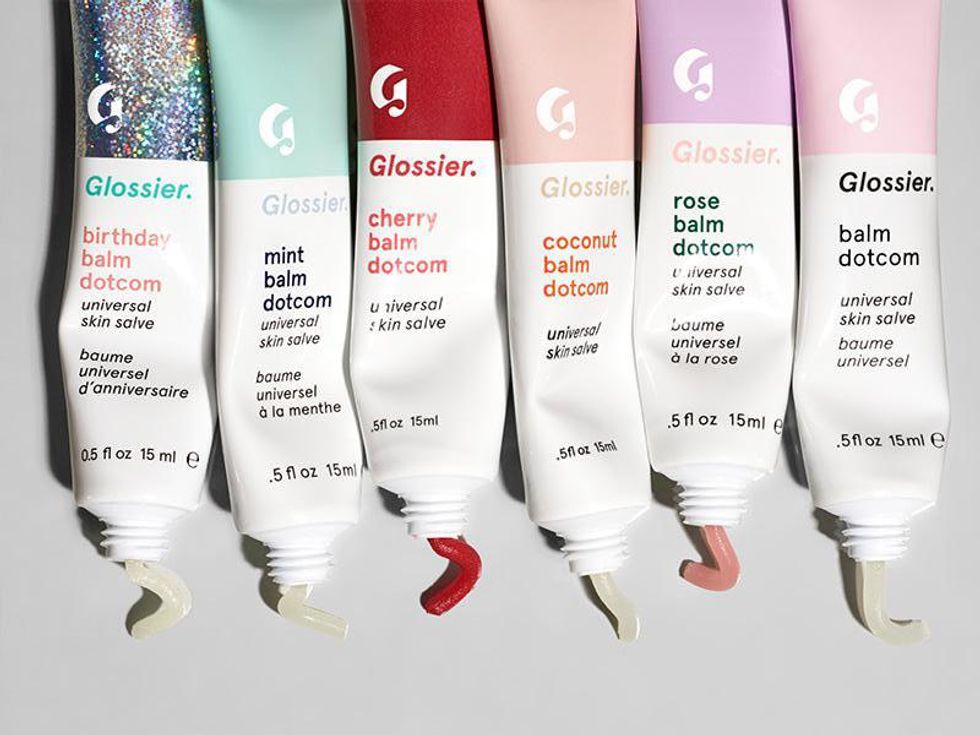 Glossier
This is more than your average chapstick! This balm is a hydrating long lasting product that will be your saviour this winter. Full of antioxidants and natural emollients Balm Dotcom is actually a multipurpose salve for both lips and skin. This will do more than protect but also nourish and heal your dry skin and chapped lips. What's more, they have so many amazing options. Go unscented for a natural feel, add some color with cherry or rose, celebrate the summer with coconut, embrace winter with mint, or embrace some fun shimmer with birthday cake!
Cloud Paint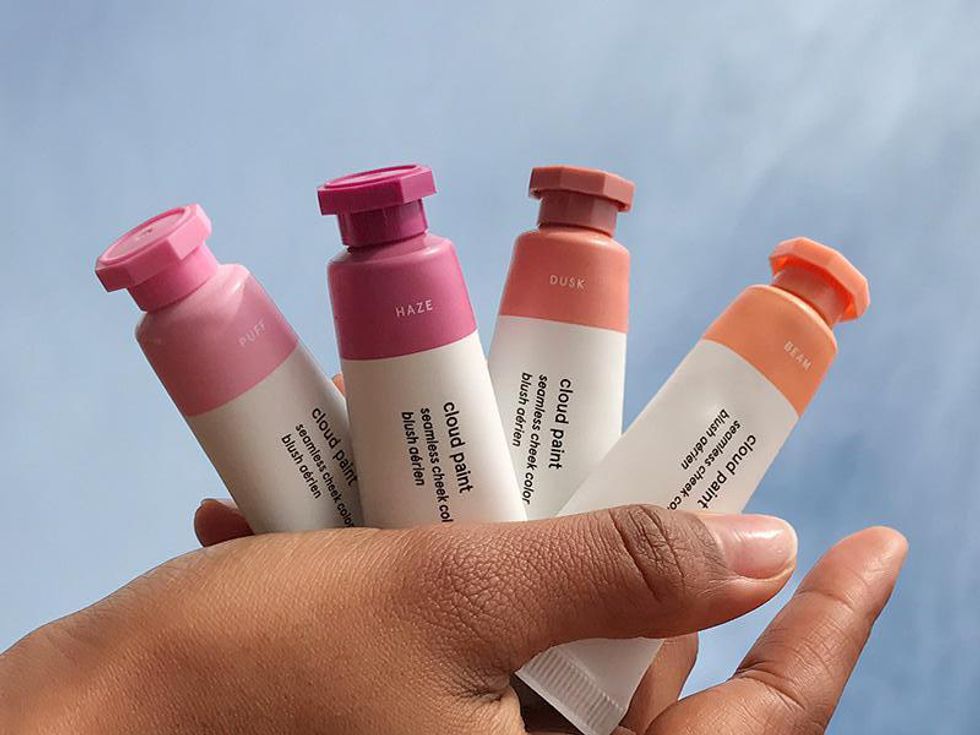 Glossier
A beautifully packaged, pigmented, and versatile blush. With a gel liquid style formula it is incredibly easy to get a natural flush with cloud paint. It's beginner friendly with buildable color and a long lasting effect. Inspired by sunsets there are four color options available. Dusk has some brown tones, puff is a brighter pink, beam has coral tones, and haze is a more darker mauve. All of these colors look amazing on a wide variety of skin colors.
Stretch Concealer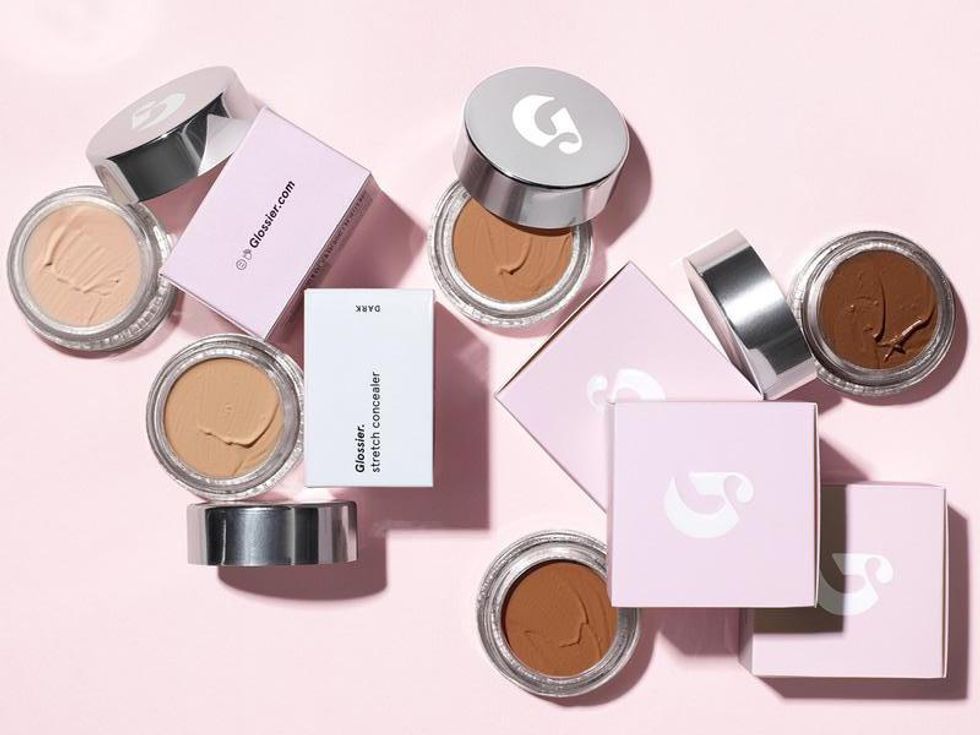 Glossier
My favorite product is their concealer, just barely beating out cloud paint. I used to have terrible skin and though it has cleared up I still get little areas of redness or discoloration. This concealer is my ride or die now. With a nourishing oil formula this concealer doesn't look matte or cakey but blends away imperfections with a dewy finish. It is so natural, buildable, and truly an amazing product.
Boy Brow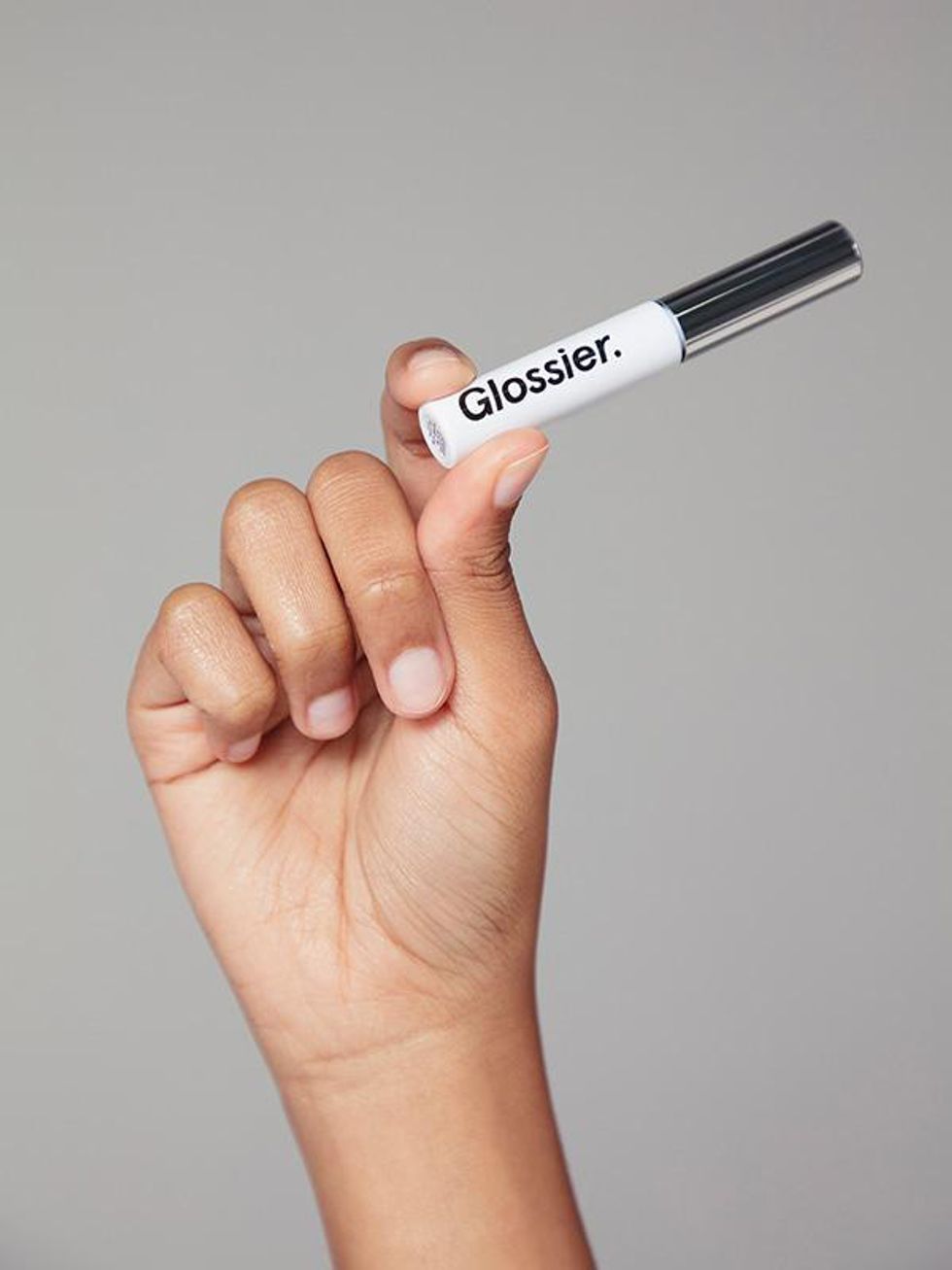 Glossier
Their number one seller has been making a big name for itself. The creamy formula is styled like a hair pomade and works to fill in, thicken, and shape brows. If you are lacking in the brow department then this could be what you're looking for. Honestly, this didn't work for me and my brows but one of my friends uses this daily and swears by it as her miracle product.
Haloscope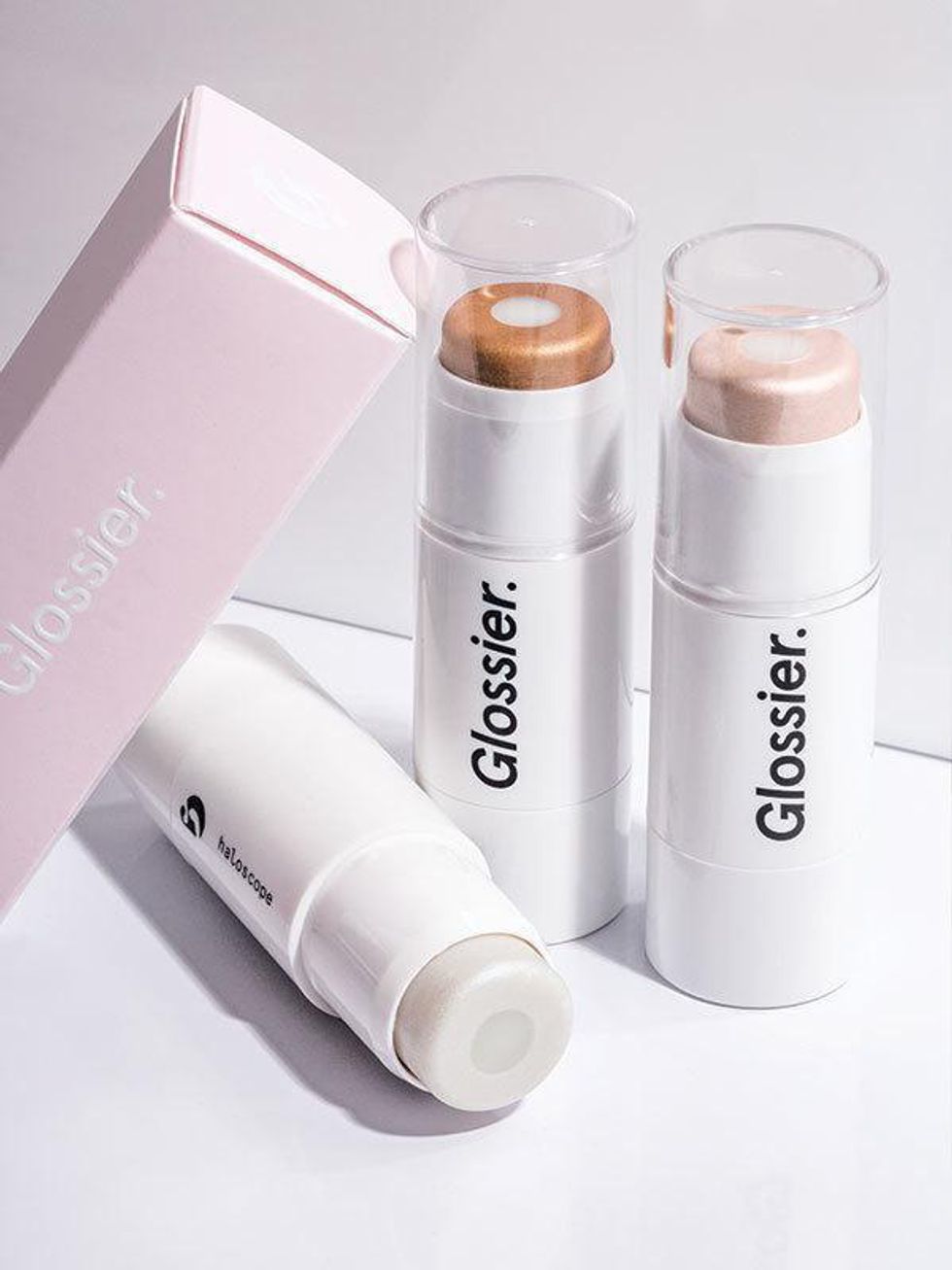 Glossier
Glossier's bread and butter is a glowy natural look and haloscope is the epitome of that look. The mixture of shimmer and the core of vitamin rich moisturizer makes this glide onto the skin. There are three color options; quartz for a universal subtle shimmer, topaz for a bronze sun kissed look, and moonstone for opalescent glow. These never look glittery or harsh but subtle shimmer.
Milky Jelly Cleanser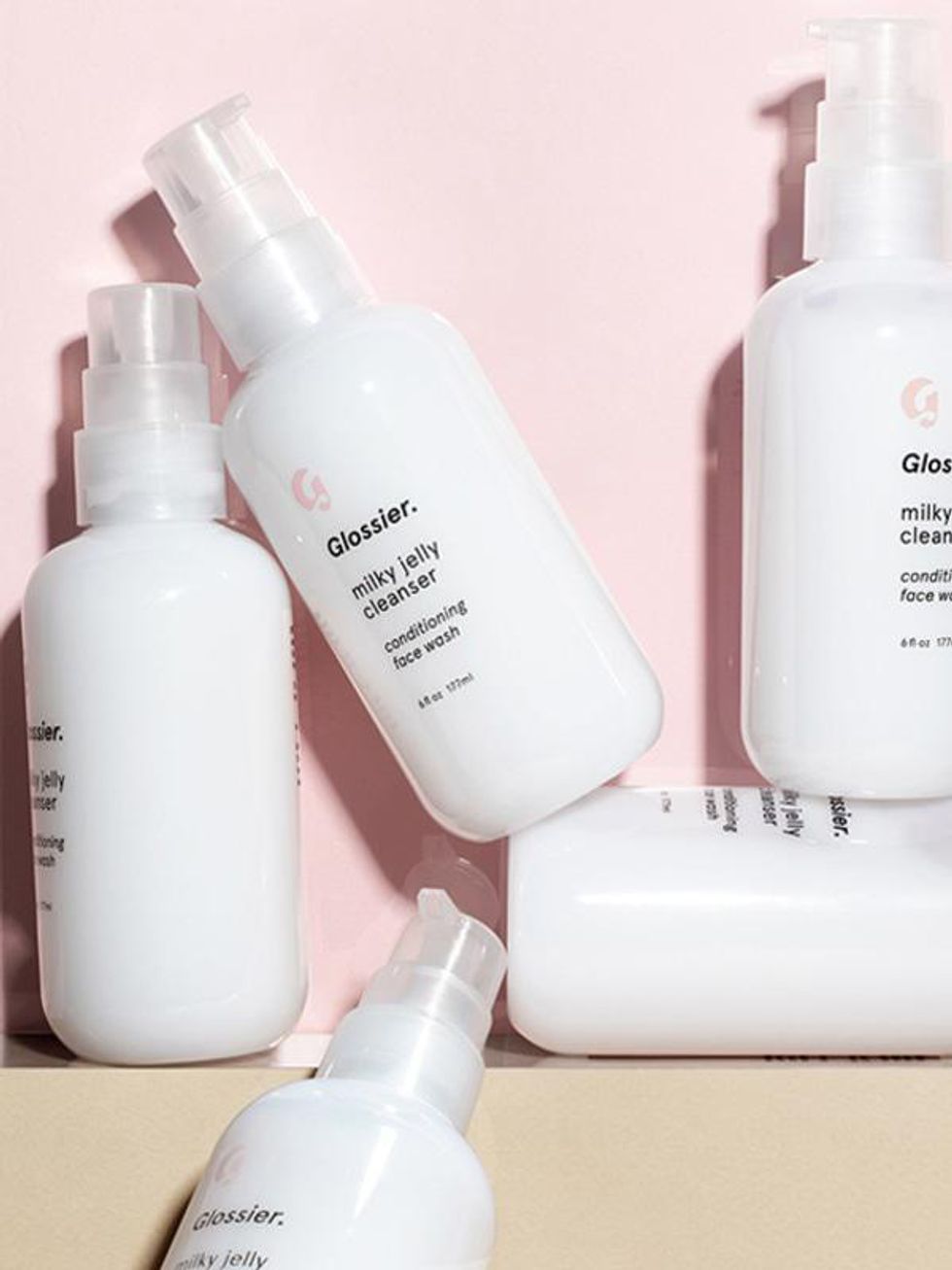 Glossier
Their very popular cleanser is a jelly like formula for getting all of your makeup off at the end of the day. It is a pH-balanced gel packed full of hydrating conditioner so you never feel dry or tight after washing your face. They use the same cleansers that are in contact lens solution so this won't burn or sting your eyes but will be tough on makeup and grime.
Invisible Shield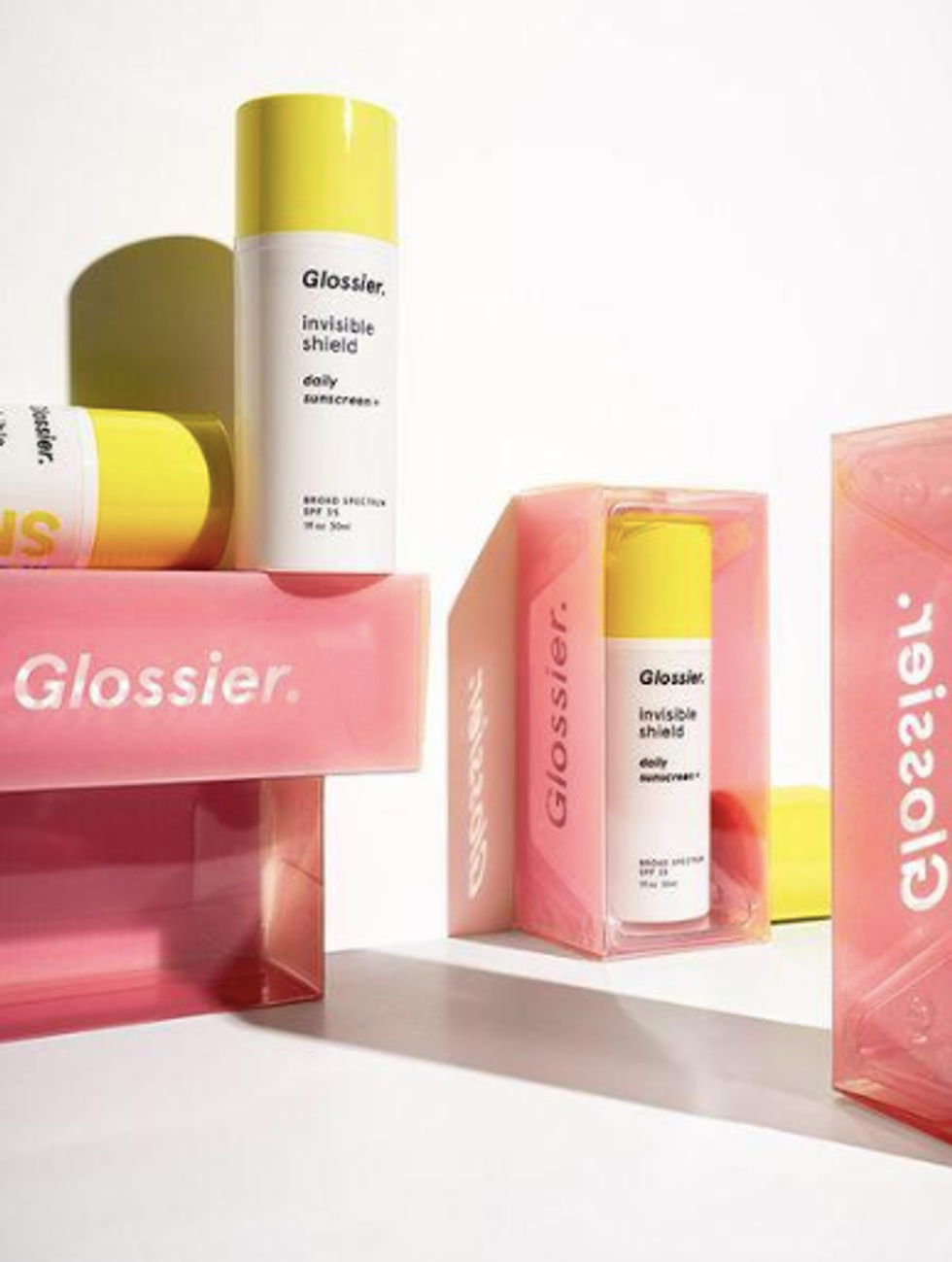 Glossier
I know people say this all the time but it's true, WEAR SUNSCREEN! Everyday you need to be wearing SPF to fight off the damage done by the sun. Whether you love or hate wearing sunscreen, this one will work for you. It is a watergel formula that will be absorbed into the skin with no sticky, greasy, or white residue. This 35 SPF is great for everyday wear and will be the first line of defense against signs of damage and aging.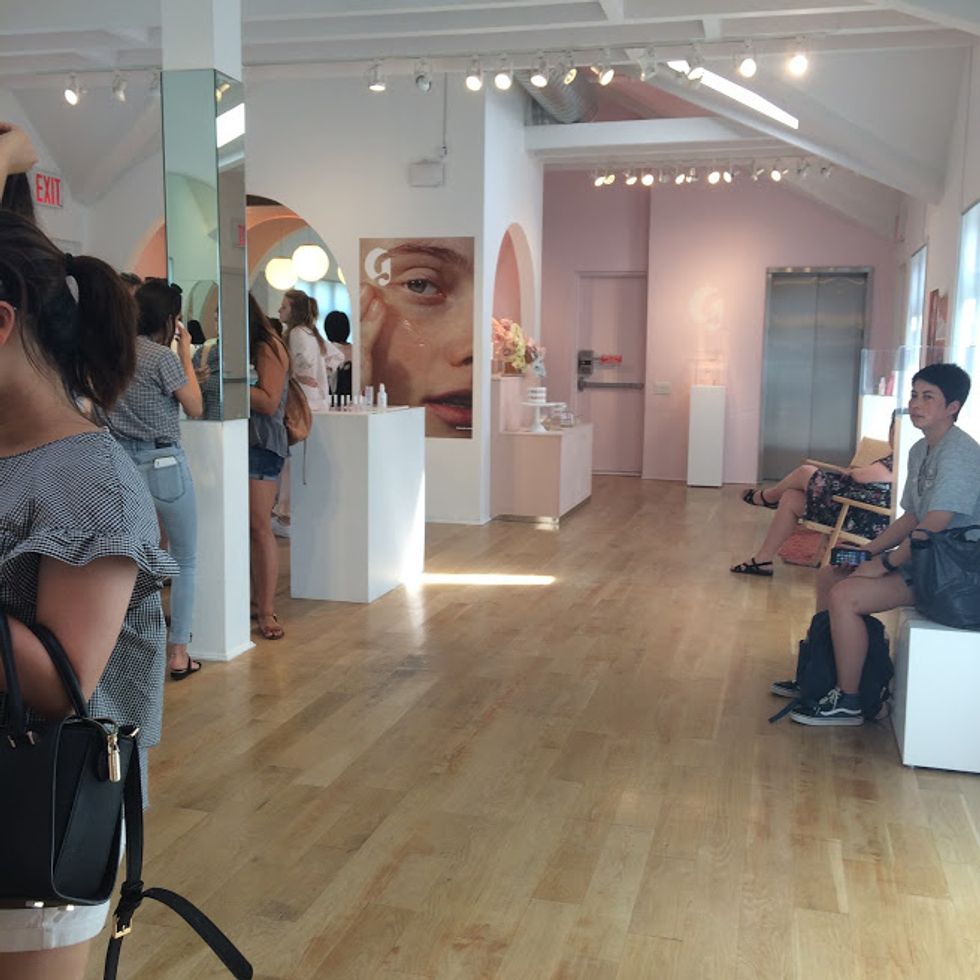 Jenny Hamren
If you're able to make it to Glossier's showroom I highly recommend it. It feels fun, fresh, and young and features all these great products to test out. If you can't make it to downtown NYC then check out their goods online!