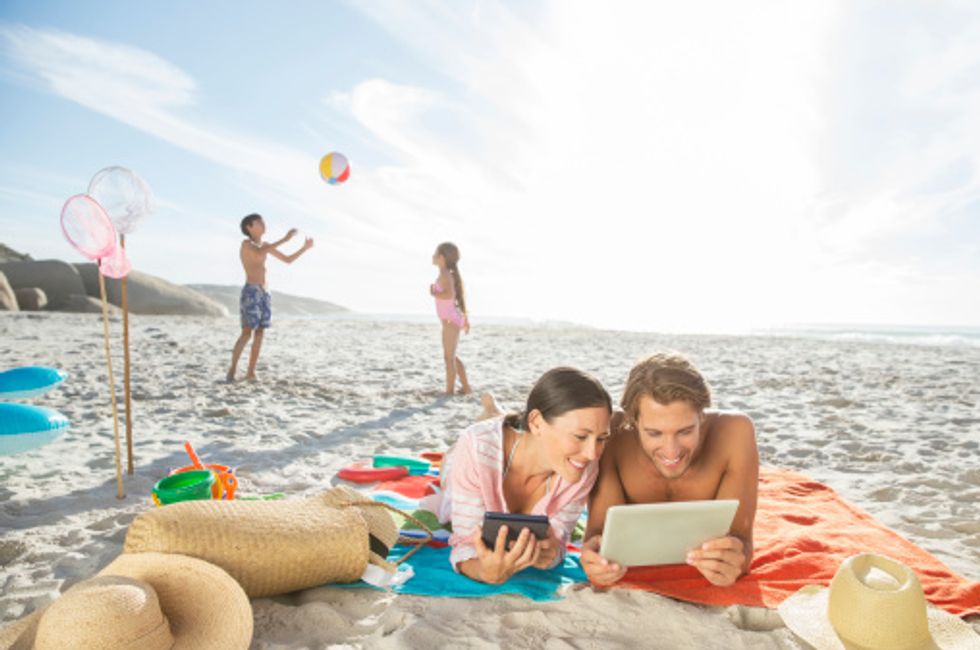 6 best products for the beach
Make your vacation a little bit easier
We all want to make beach trips a little easier — the sun, sand and meticulous packing lists already put a damper on the supposedly fun day. In addition that, you've got to come up with activities too — things get pretty boring after an hour or two.
These beach gadgets are designed to be water resistant and some even use the sun as an energy source. Friends and family can enjoy and play with these gadgets, giving them something to do other than sun tan or jump waves.
Campark ACT74 Action Cam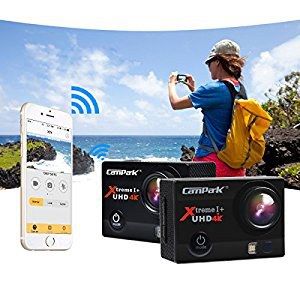 Amazon
The Campark Action Cam is a waterproof camera that records video at 30 frames per second! It stores data on a 64GB Micro SD card and utilizes an ultra wide angle lens for those complex shots. Image capture is set at 16 megapixels.

This action camera is pretty much perfect for taking underwater photos and recording video at the beach or pool. It'll also connect with any smart device within ten meters so you can easily transfer files to your phone or computer.
JOTO Universal Waterproof Case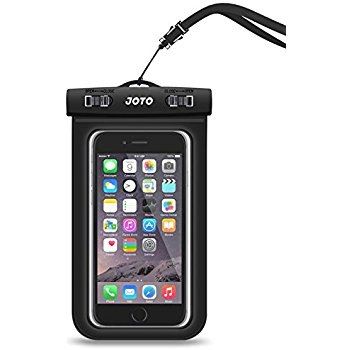 Amazon
This JOTO case will not only fit phones up to a six inch diagonal, but also can store your wallet, keys or anything else you need dry. The surface is clear on both sides and has full touch screen functionality.

This gadget is super helpful if you don't want to invest in a waterproof camera or an expensive waterproof phone case as it's only $2.99 on Amazon and comes in a variety of different colors.
AOMAIS Sport II Portable Wireless Bluetooth Speakers
The AOMAIS Portable Speakers are waterproof and wireless — they can even be submerged in one meter of water for up to 30 minutes. Its Bluetooth technology will also pair with any device and play music clearly from wherever you are.

If you want to take the speakers in the water with you, be sure to use the included inflatable float. For $49.99 on Amazon, you'll be getting a great deal for 40W surround sound.
CGear Sand-Free Multimat
This sand-free mat will make any sand, dirt or dust particle disappear if landed on. The mat also dries instantly so there won't be any problems if your kids forget to towel off after swimming. Be sure to watch the video to be fully convinced!

Depending on the size, the mat can range from $45 to $147 on Amazon and comes in blue, orange and green.
Kobo Aura H20 eReader
The Kobo Aura H20is a waterproof and dust proof eReader with 4GB of memory. Its large, 6.8 inch screen protects against glares and has adjustable light settings which makes it great for beach days.

The eReader also connects to WiFi or a USB cable so you can easily download more books to read under the umbrella. It currently goes for $158.37 on Amazon.
H2OPal
The H2OPal is a smart water bottle that tracks your water intake wherever you go — you can personalize your daily water intake goals and adjust notifications throughout the day. At the moment it's only compatible with iOS, Apple Watch, Fitbit and Alexa — sorry, Android users!

This bottle will be super helpful when you're under the sun for hours at a time and don't always remember to hydrate. In addition, the salt will also suck water from your body and can cause some serious harm.