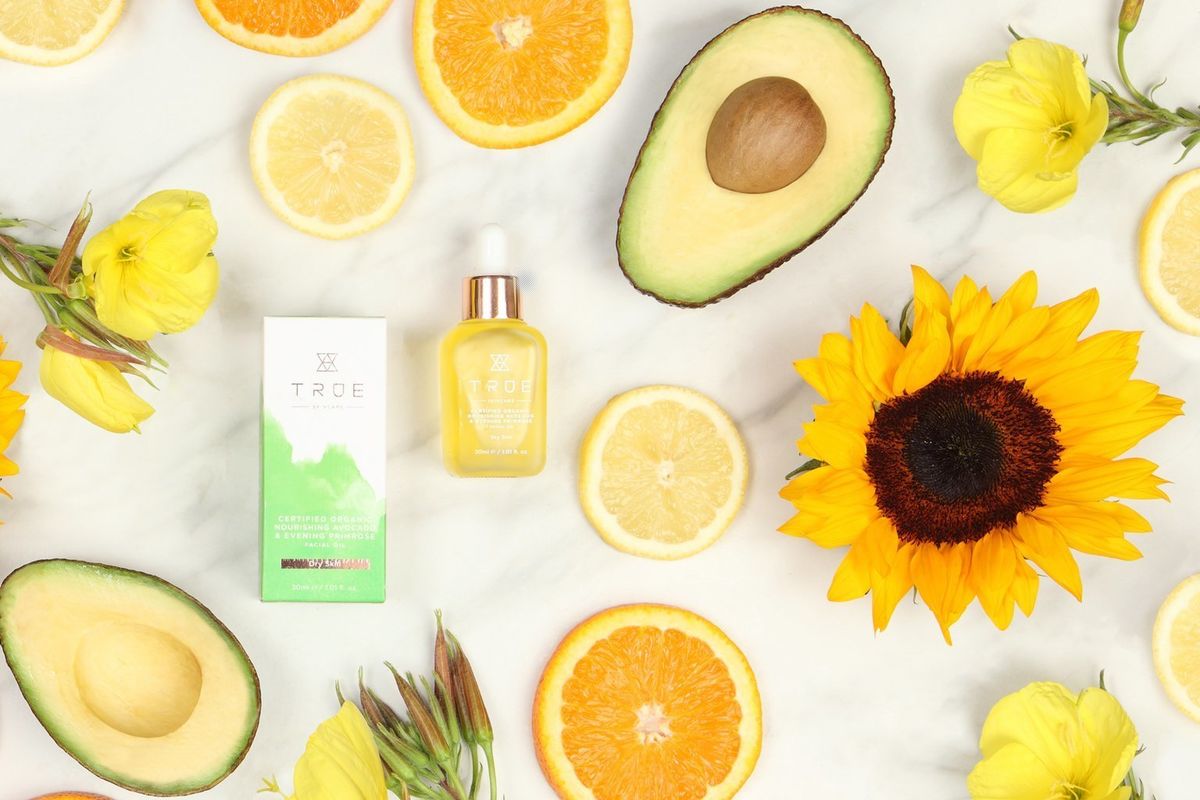 7 Organic Skincare Products for Acne
Combating a blemish shouldn't harm your skin.
Your skin can be your greatest enemy when it's breaking out. Treating acne and blemishes is especially tricky if your skin's easily agitated by new products, dry weather, or fluctuating hormones. Too many acne treatments contain chemicals and preservatives that irritate various skin types. Instead, choose organic products that effectively combat acne with natural ingredients like tea tree oil and willow bark extract. Here are seven of the most powerful organic acne treatments.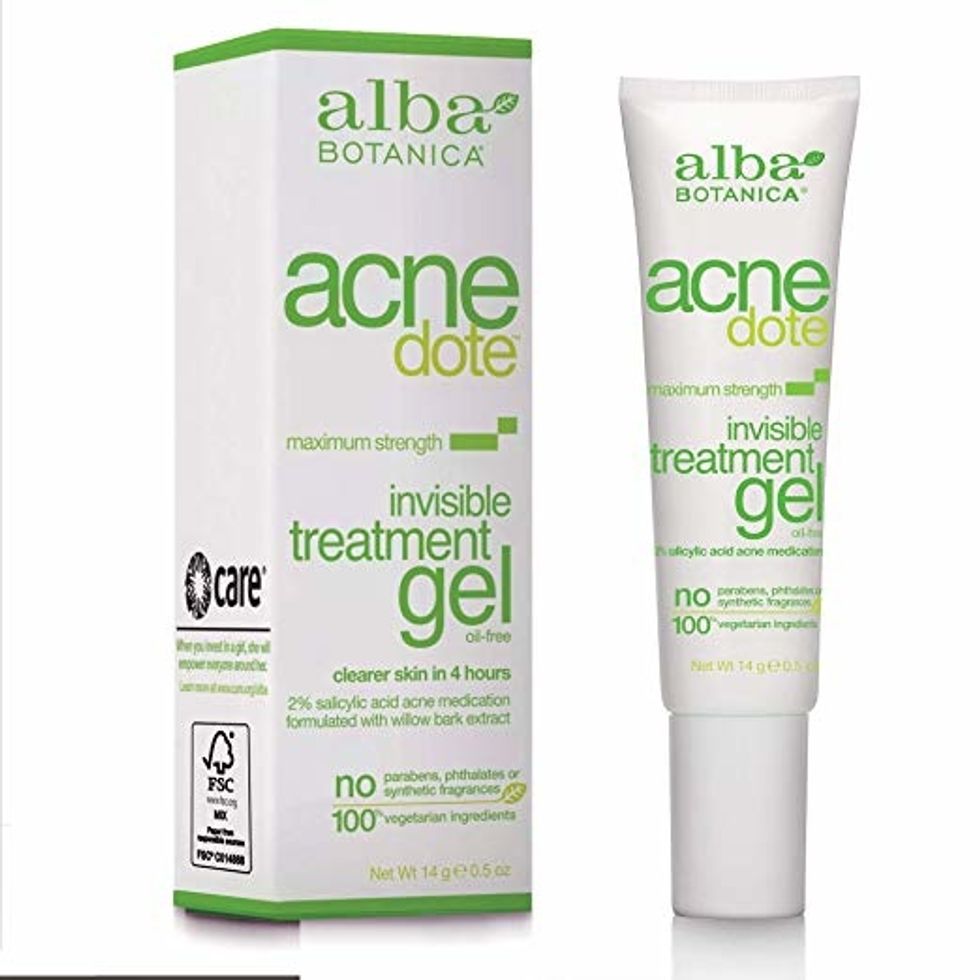 Amazon
Alba Botanica creates skincare to treat consistent acne, sporadic breakouts, or just the occasional blemish. The invisible gel has powerful anti-inflammatory properties with willow bark extract and 2% salicylic acid. All natural with no parabens, sulfates, phthalates, or artificial colors, the gel purports to clear skin in as little as 4 hours.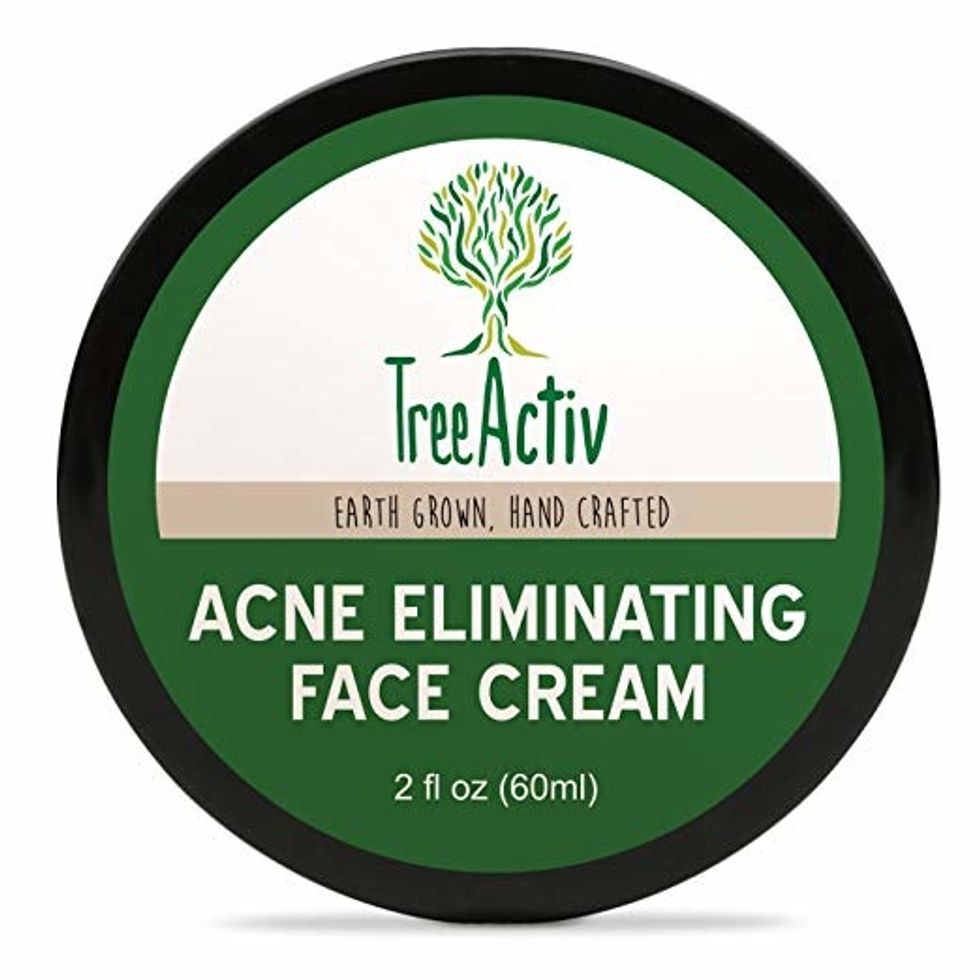 Amazon
Tea tree oil keeps this cream potent against all forms of acne. The essential oil is antibacterial and antifungal while it also cleanses, tones, and moisturizes. TreeActiv also uses jojoba and grapeseed oil to calm down inflammation and reduce redness while blemishes heal. This cream's lemongrass essential oil also works to promote cell turnover to tone skin and prevent scarring.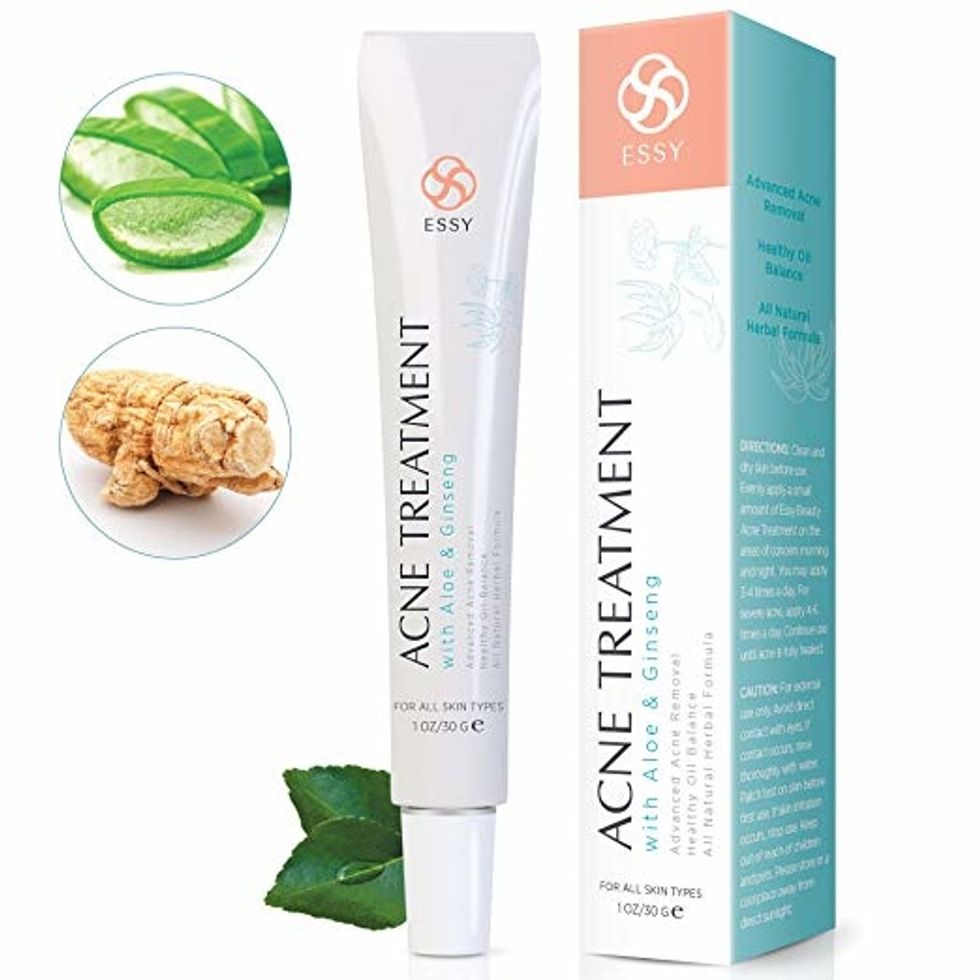 Amazon
Essy uses natural ingredients like aloe, ginseng root, and witch hazel to dry out blemishes, reduce irritation, and soothe inflamed skin. Essential oils balance your skin's natural production of sebum, the healthy oils in your pores. With gentle ingredients that are better suited for sensitive skin, this cream takes 3-4 applications a day or 4-6 for severe acne.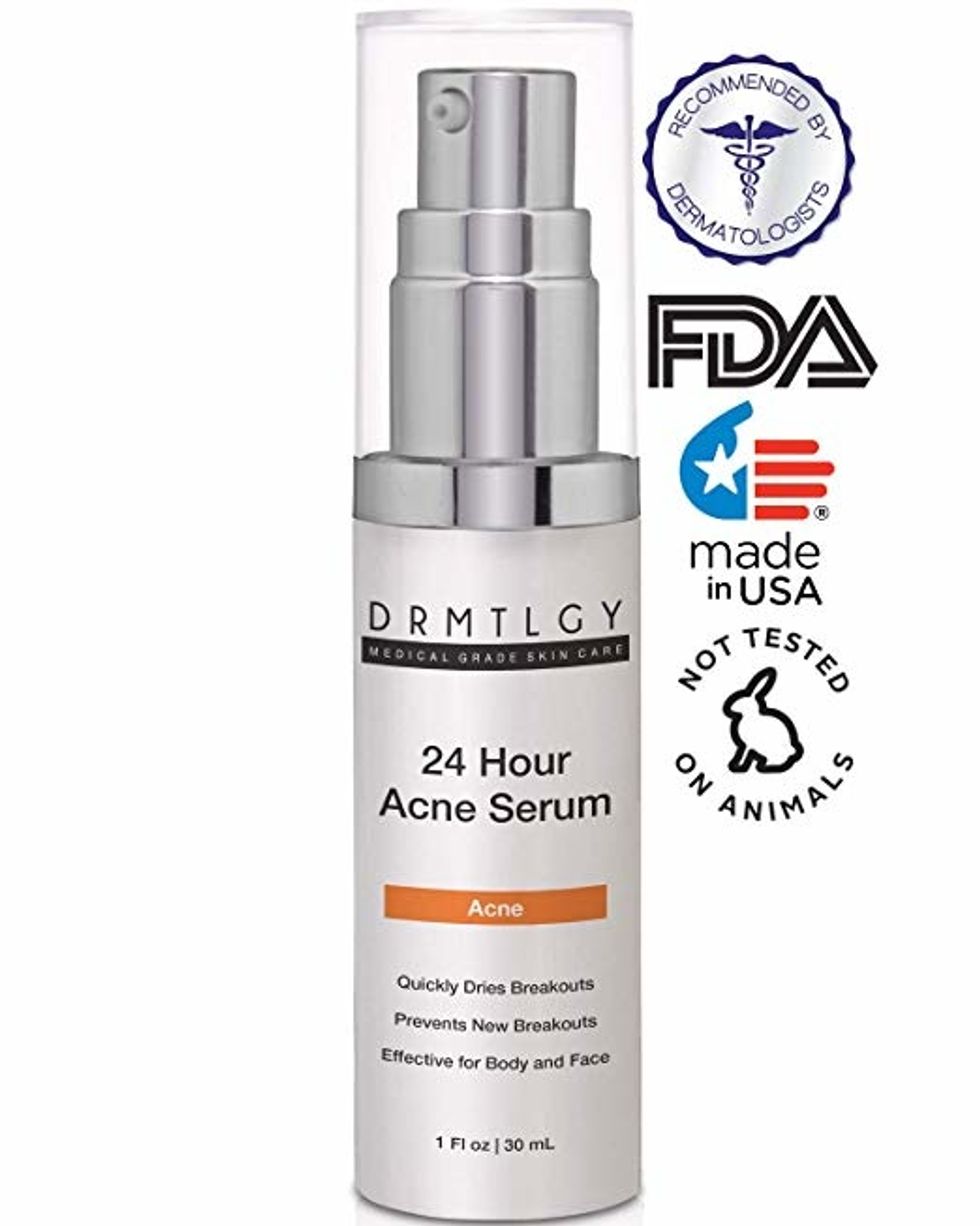 Amazon
Lighter than a gel or a cream, this serum is formulated without parabens, propylene glycol, or sulfates. Its potency comes from benzoyl peroxide 5% to unclog pores and dry out blemishes within 24 hours of application. Glycolic acid 5% chemically removes excess and dead skin cells, exfoliating the skin and preventing scarring.
5. Breylee Tea Tree Acne Treatment Serum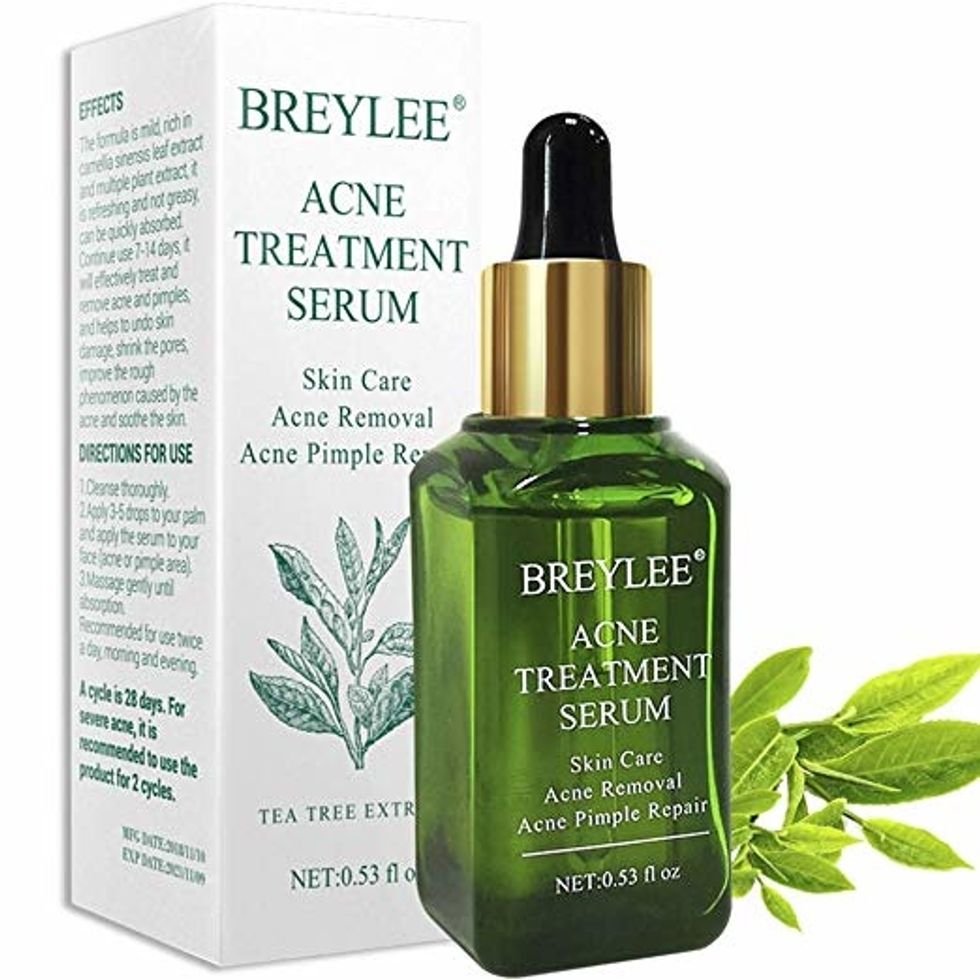 Amazon
Breylee uses a mild formula and plant-based ingredients to combat acne over 3-4 weeks of continuous use. Its effectiveness comes from tea tree oil and coconut oil extract. After it unclogs pores and reduces acne, the serum moisturizes and repairs damaged skin.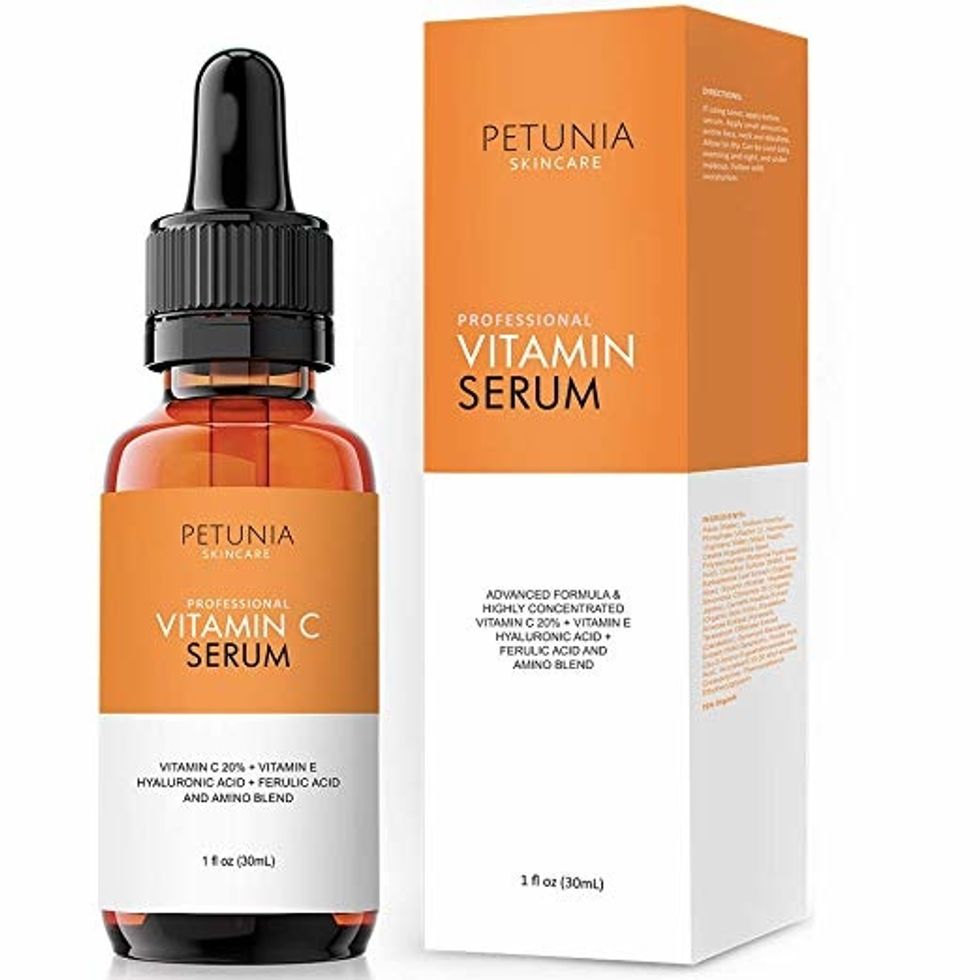 Amazon
Petunia Skincare is vegan and 98% natural. Vitamin C is a powerful anti-aging ingredient capable of boosting collagen, brightening skin, and reducing acne scars. Best-suited for fading acne, this organic formula shrinks pores and prevents future breakouts.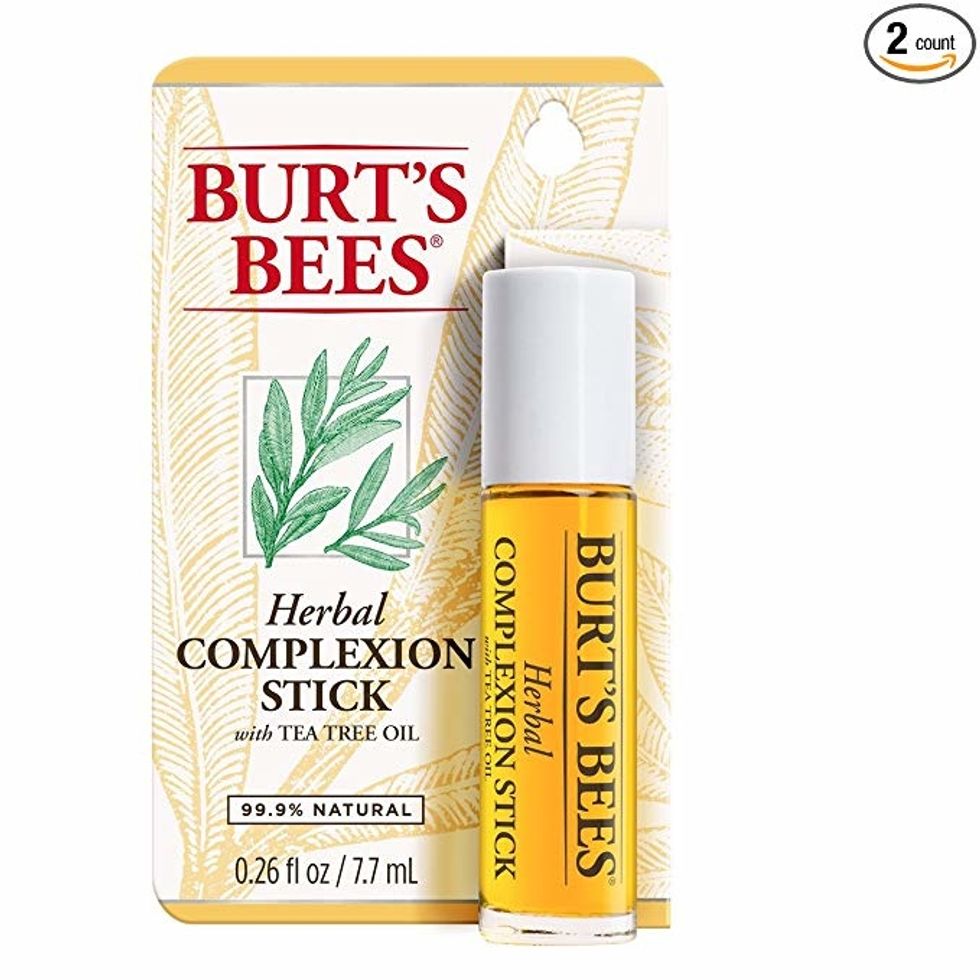 Amazon
Burt's Bee's solution is comprised of only 10 herbal ingredients and uses high concentrations of tea tree and juniper oils to dry out blemishes. Willow bark and calendula oils gently exfoliate and sooth irritation. Packaged as a roll-on stick, this treatment is 99.9% natural and suitable for sensitive skin.