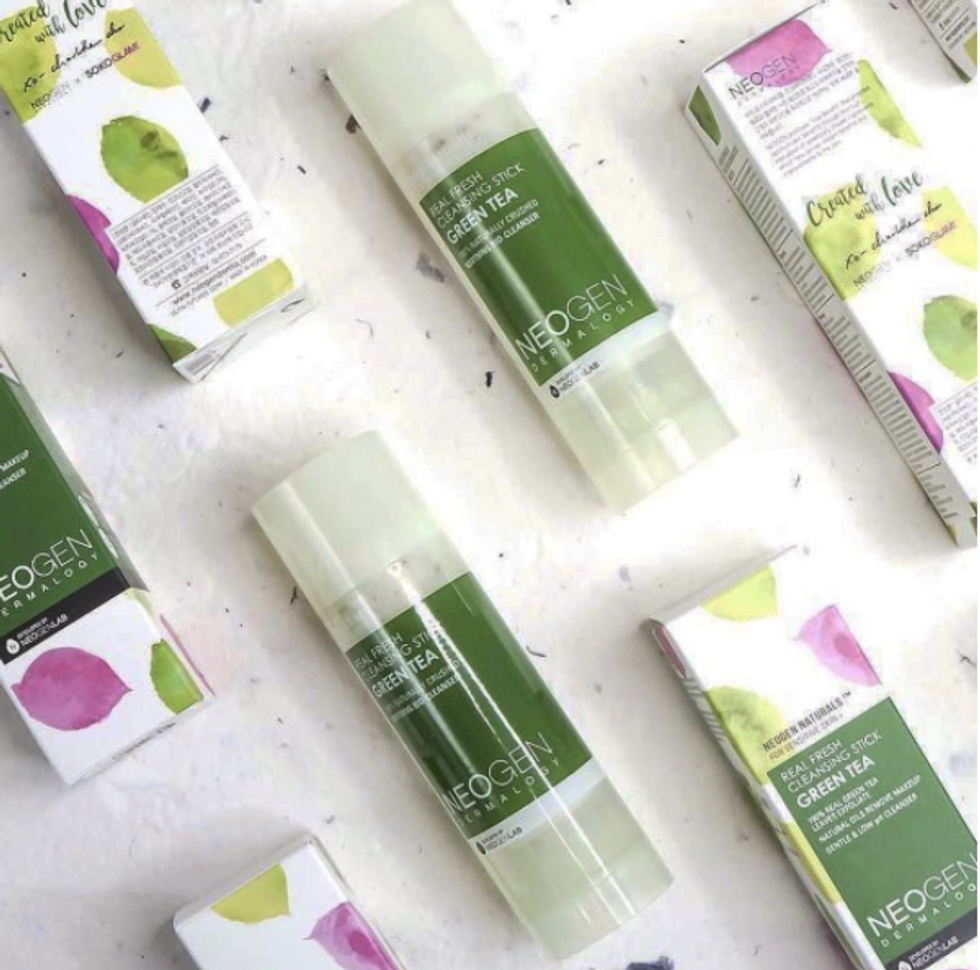 Neogen Made The Travel Companion You've Been Waiting For
Neogen's Green Tea Stick Facial Cleanser Is Ready for the Journey
Neogen's green tea cleansing stick is going to be your new favorite face wash. I vetted this product by carrying it across the country and putting it to good use. After a day in Disneyland sweating in the heat and my sunscreen I was wary if this product would pass the test. It succeeded my every expectation.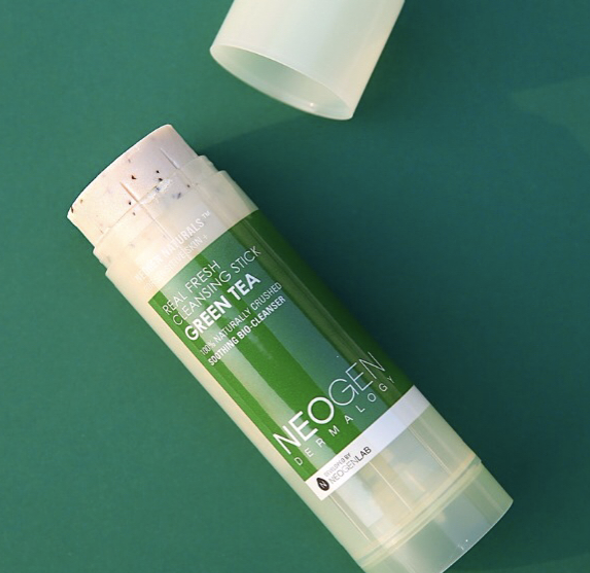 I used this stick on a week long trip to California and it was a lifesaver. Traveling with only a carry-on it can sometimes be hard to really take care of your skin. You only have so much room in that tiny toiletries bag for liquids and it's difficult to prioritize what you'll bring. This is why the green tea stick is so helpful. Unlike normal face cleansing bar soaps this is conveniently easy to manage in its own self contained package. There's no sticking a bar of soap in a separate plastic bag or carrying device. You can just pop the top on and off and twist the product up or down to get the right amount exposed. The top fits very well and won't slip off. Either way the product isn't liquid so there is no possible chance of leaks in your bag.
Here's how it works. You take the thick stick out and pop the top off. Twist the product up so that some of it is peaking over the brim. Wet your face or the soap before you apply it directly onto your skin. You can also rub it into your hands if that's just what you prefer but it's not necessary. You'll notice while you massage it on your face it'll start to lather. It's not a huge lather but you'll see the suds and it'll spread very easily. Then you just rinse and follow with your regular routine! This product can be used as either an oil or a water cleanser as well as a makeup remover. They say that there is an exfoliation element to this product and while that may be true it is a very mild one. I don't usually wear eye makeup so I haven't tried using this product for that but it worked very well at taking off my face makeup and sunscreen.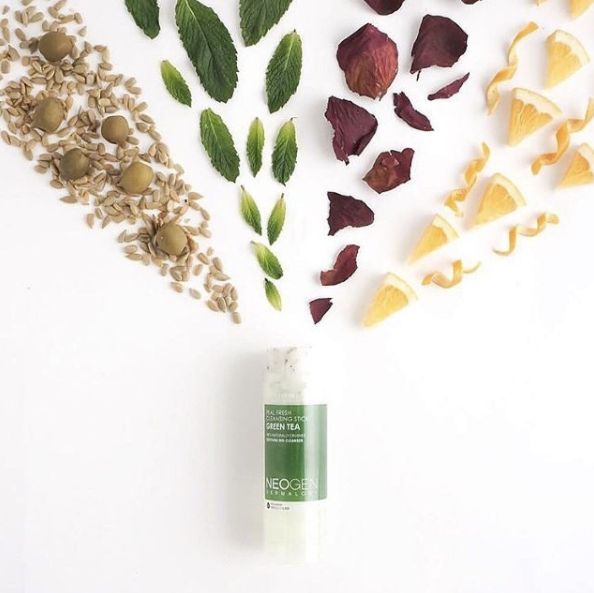 A lot of facial cleansers can be really tough on your skin but this is a gentle and effective product. Bar soaps never made my skin feel healthy after using them because they usually have a pH that can dry you out. This soap has a low pH and 13 natural oils that cleanse your skin while leaving enough moisture to not leave a residue behind or tight feeling. Really this product has some amazing ingredients that can help your skin with a variety of problems. There is a mixture of coconut oil, olive oil, sunflower seed oil, and many more that keep your skin hydrated and will break down any makeup. Natural skin brighteners help boost your complexion and there is evening primrose to soothe sensitive skin. The headlining ingredient is green tea and it's incredible for fighting premature aging, acne, and inflammation.
This product helped me feel and look beautiful on a long and hot journey. I'm a big fan of something that can clean off all the makeup, sweat, and sunscreen from a long day and leave you looking refreshed and renewed. I would recommend this product for anyone who wants to bring a well formulated cleanser on the go, whether that's on vacation or even to the gym! Even if you use this at home you'll be happy in the quality and convenience of this face wash.