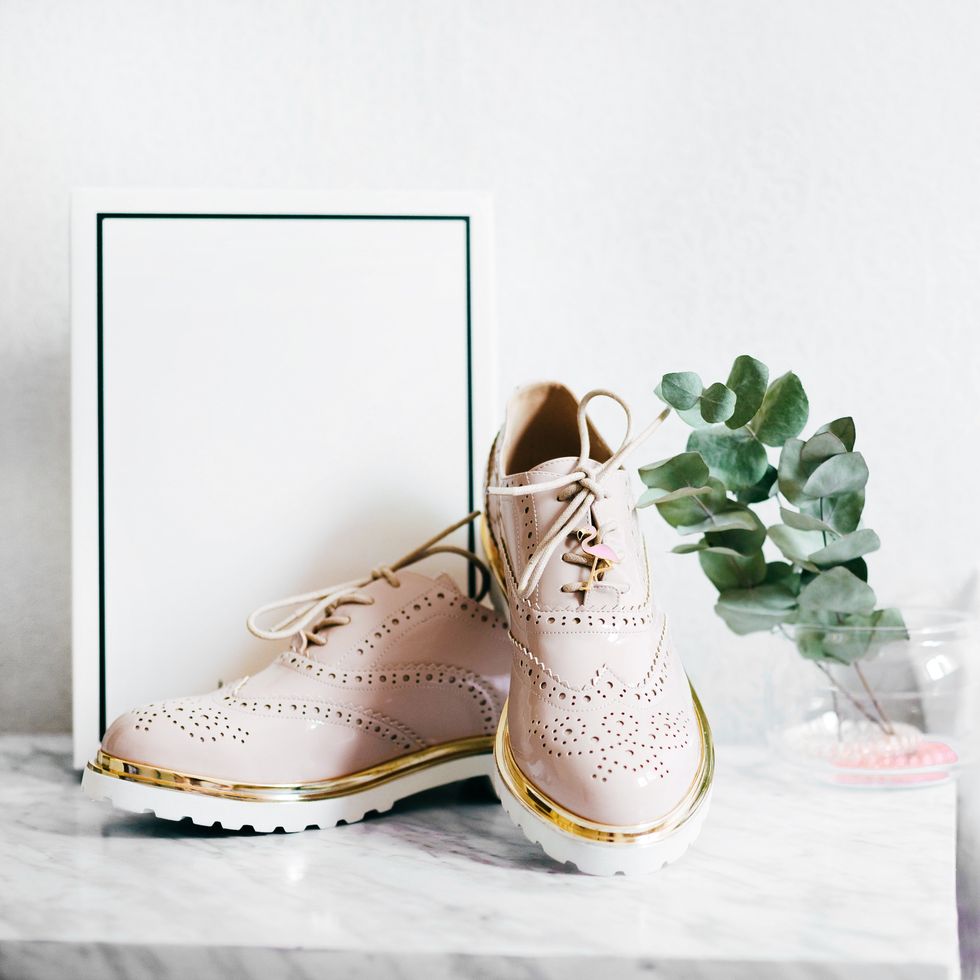 The most comfortable shoes that don't sacrifice style
Looking for comfy shoes that are still stylish and cute? Look no further
If you can't wait to get home at the end of the day to finally kick off your painful heels, you're not alone. It might not come as a surprise that a study by the American Podiatric Medicine Association found that the majority of the 78% of Americans who experience foot pain are women. Blisters, chronic aching, and pinched nerves are the most common ailments due to ill-fitting or uncomfortable shoes. These might sound like minor medical issues, but they can be problematic in the long run; prolonged pain can get in the way of walking, exercising, and performing jobs that require you to be on your feet.
The main offenders are stilettos (ankle sprains, "pump bump"), flats (plantar fasciitis), bad sneakers (no ankle support), sandals (poor arch support), and pointy-toed shoes (bunions—eek!). We all know that the logical next step would be to change your shoes—but it's not that easy!
Shoes made for comfort are not known for their style (see: nursing shoes), but lest you should despair, check out these incredible brands that are making comfortable, supportive shoes in all your favorite styles for 2018.
Heels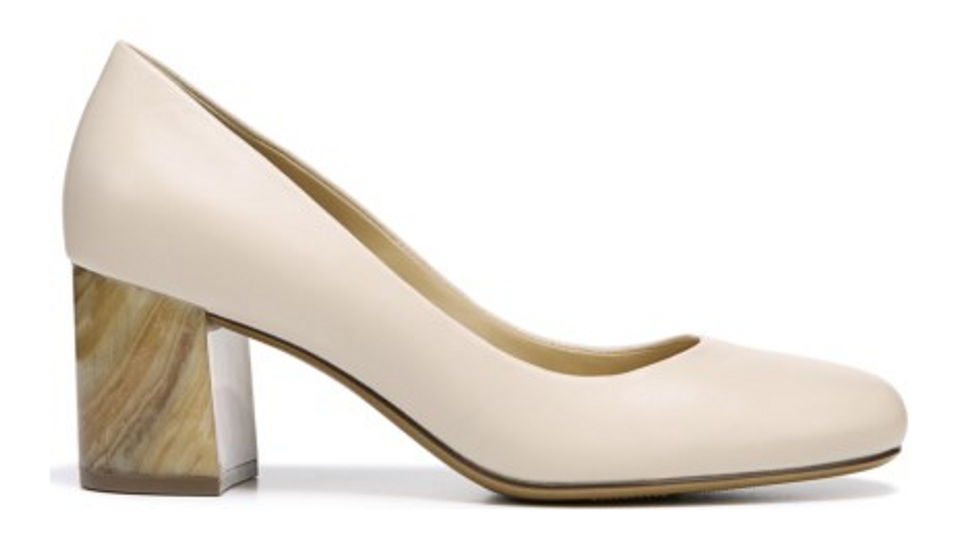 Instead of stilettos or high heels try chunky heels (doctors recommend no higher than 2 inches). Lower heals with a wider pump help distribute your weight evenly, keep feet in a more natural position, and won't put stress on your bones. If you're looking for comfortable shoes that you can wear to work or a night out, try Naturalizer's adorable round-toed Whitney heel ($100).
Splurge on Stuart Weitzman's On-Trend suede pump, with a low block heel and metallic detail ($375), or save on cute satin mule heels from Front Row Shop ($95).
Flats
Flats often have flimsy soles and provide little to no arch support, leading to a host of unpleasant issues like plantar fasciitis (chronic heel pain) or lower back and hip pain. Rather than the traditionally thin-skinned ballet flats, look for shoes with a solid but flexible sole and cushioned footbed. Birkenstock's twist on the ballet flat, complete with their signature contoured footbed and supportive sole ($180), is a great option from a tried and true brand.
Splurge on the Laius flat from Arche ($295) with its incredibly comfortable fit and wide selection of stylish colors and materials, or save on the Total Motion Adelyn flat from Rockport ($69.99).
Sneakers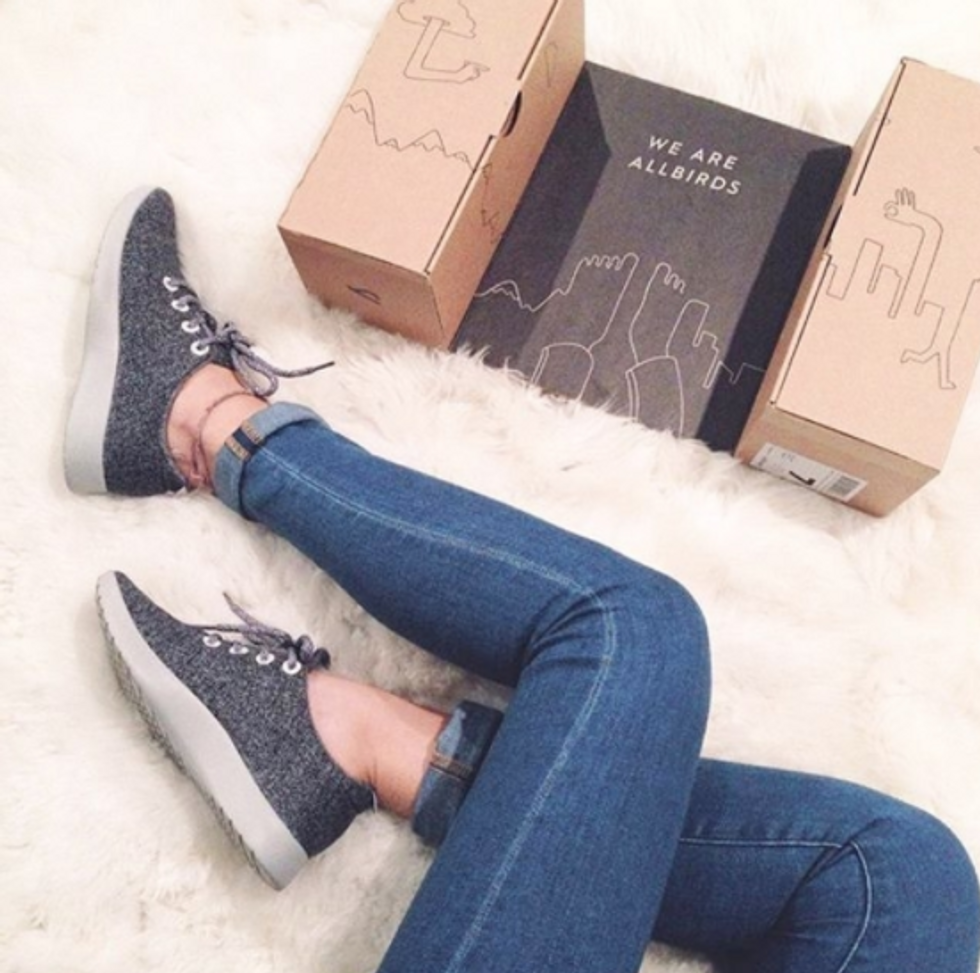 Not all sneakers are made equal, and particularly tricky are those that are marketed as athletic shoes but which do not provide proper ankle or arch support. When you need a supportive sneaker for everyday walking or travel, try Allbird's hip, sustainable wool runners or loungers ($100).
Splurge on Cole Haan's chic, menswear-inspired Zerogravity wingtip oxford ($200) or save on the uber comfy City Scene sneaker slip-on from Sketchers ($55).
Sandals
Sandals can be especially tough of your feet; gladiators provide little protection or support and flimsy flip flops can put a strain on your toes, which need to work too hard to keep your shoes from slipping off. As an alternative, try Earth's Tierra suede sandal with reinforced arch support and an elastic stretch ankle band ($115).
Splurge on Naot's adjustable and moldable Jive sandal ($200), or save on Tom's rubber-soled Zoe sandal (from $25).
Mules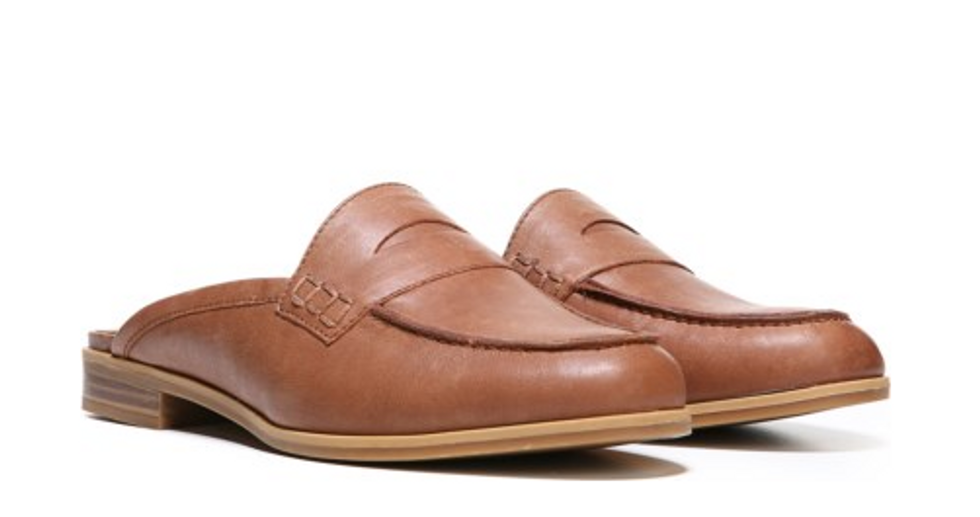 Instead of pointy-toed shoes that put undue stress on your toes, try fashionable mules. Look for a toe that's slightly rounded, a low heel (if any), and a supportive sole that won't cause any arch discomfort or pain. For a sophisticated, office-friendly look try the Everett loafer mule from Gentle Souls ($199), a brand known for its footbeds that mimic the soothing sensation of walking on sand.
Splurge on beautiful hand-sewn mule cordovans from the hip Australian brand FEIT ($420), or save on Naturalizer's Villa mule clog with a non-slip outsole that your toes will thank you for ($39.99).
With so many options to choose from, there's no need to wear the same pair everyday--and in fact, it's best that you don't. Mixing up styles will help to keep you from getting bored, ensure that your shoes last longer, and give your feet some much needed breathing room. Be sure also to limit heels to only a few days a week to prevent sore calf muscles and stress on your achilles tendon.