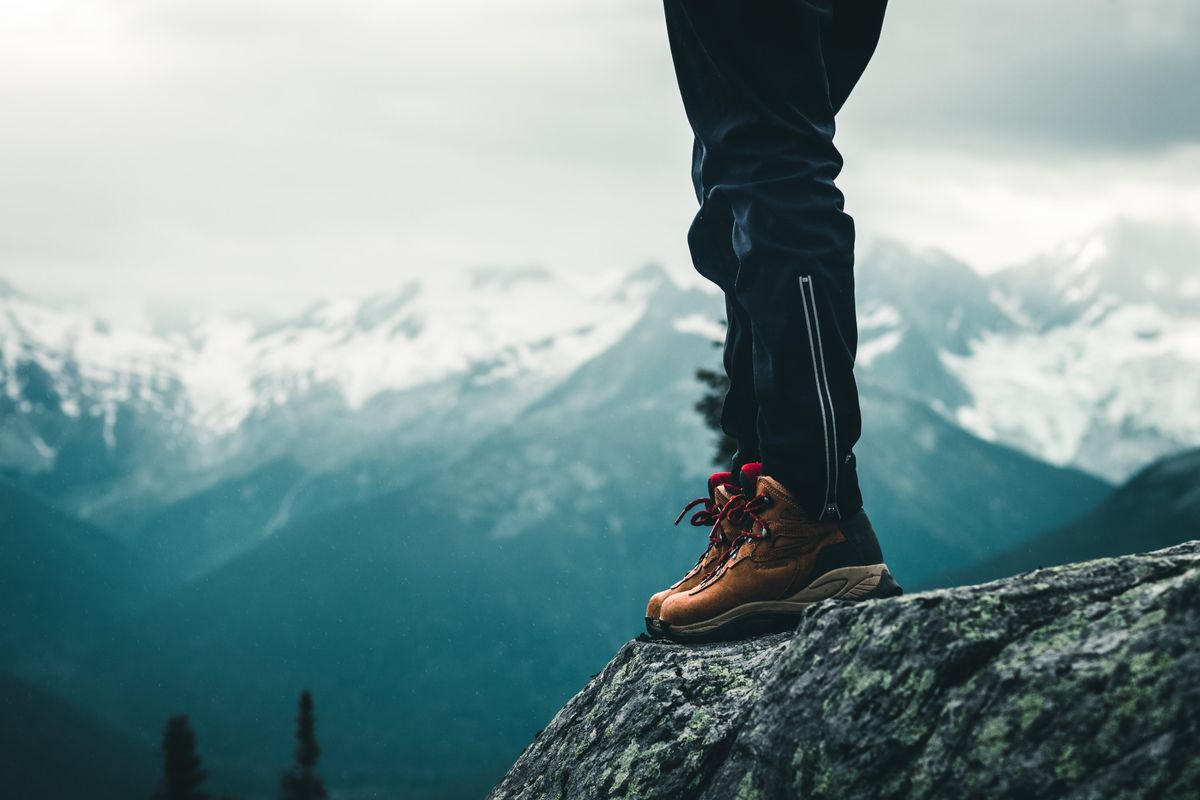 Take A Hike With These Cool Boots
The weather is finally cooling down. We survived heatwave after vicious heatwave this summer. But here's our reward: hiking season. There is no better time than now to take a hike. Fall foliage is at its peak, the air is crisp and cool, and the views never better than this. Before the weather gets too cold, it's time to take advantage.
---
Hiking has a ton of benefits for both your mental and physical health. It's a fun way to get yourself outside without having a practical destination. You can be fully alone with your thoughts to clear your head, or it's a terrific excuse to catch up with friends.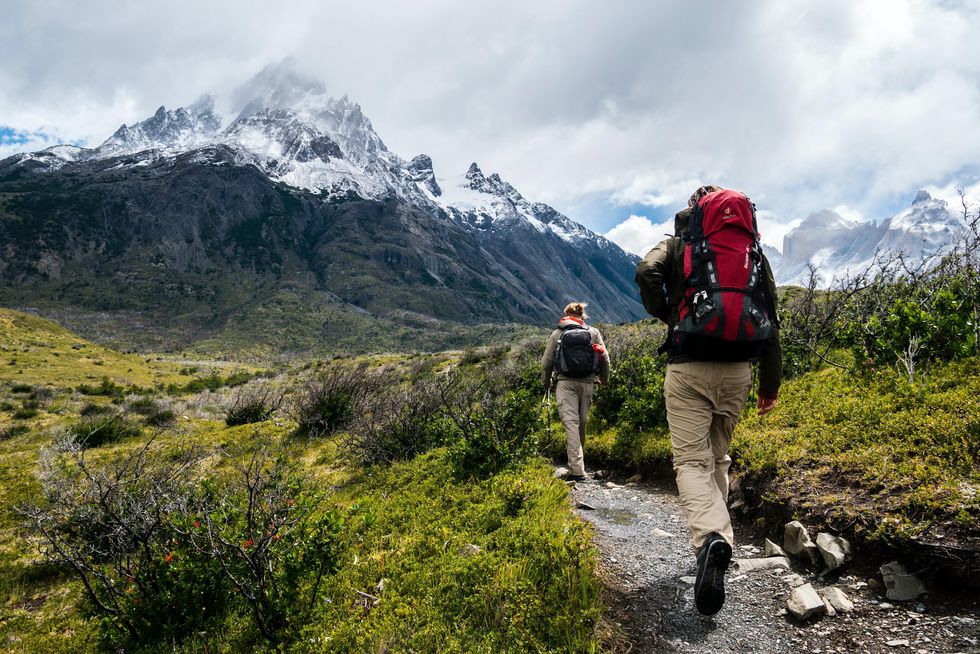 Toomas Tartes via Unsplash
But hold on, I wouldn't call myself an avid hiker. While I'm an experienced Hot Girl Walker, I haven't walked many trails — and I certainly hadn't owned hiking boots before. If I went into a brick-and-mortar store, most likely I'd buy the first pair that fit my feet.
This is an incredibly flawed method that I wouldn't recommend to anyone. Instead, you should do your research before purchasing a pair of hiking boots. You want these shoes to be comfy yet durable, so they last you years and you won't have to keep repurchasing.
Also, consider natural elements like snow and water that could hinder your hike if you're not wearing effective shoes. Warning: Wet socks will give you blisters. And your hike may as well be over. Simple as that.
Clay Banks via Unsplash
While the first pair of hiking shoes may look okay to you, be sure you've checked out online reviews first to see what people really think. A contender will provide everything you need: comfort, weather protection, and durability.
Luckily enough, we've narrowed it down to our top 3 brands so you can head to the store in confidence. A fresh pair of hiking boots are calling your name.
You may know Teva as the outdoor sandal company, but their hiking boots are equally as good. What people love about Teva Boots is that they have a lot of room, especially at the toes.
The Grandview GTX boots are great for daytime hiking and backpacking and are composed of recycled material so they're also helping the environment. With a brief break-in period and lots of flexibility, these are fantastic hiking boots for anyone.
Besides comfort and durability, Merrell shoes have fantastic grip and are lightweight so you barely feel them. Another plus is there is no break-in period, so your feet won't suffer during those first few hikes.
The Moab 2 Mid GTX and Forestbound Mid WP are highly rated among customers and experts alike. All Merrell boots are waterproof and equipped with heel brakes for the ultimate hiking experience.
Columbia's selection of affordable hiking boots provides everything you need in a shoe. The Newton Ridge Plus II Suede Boot's weatherproof design will take you through winter sleet, rain, and snow.
Made with comfort in mind, the rubber outsole has deep ridges that will keep your solid on any surface. With superior inside cushioning, you won't need another pair of boots for a long time.
No need to stress over your hiking boots this year with these picks…a little research can go a long way.