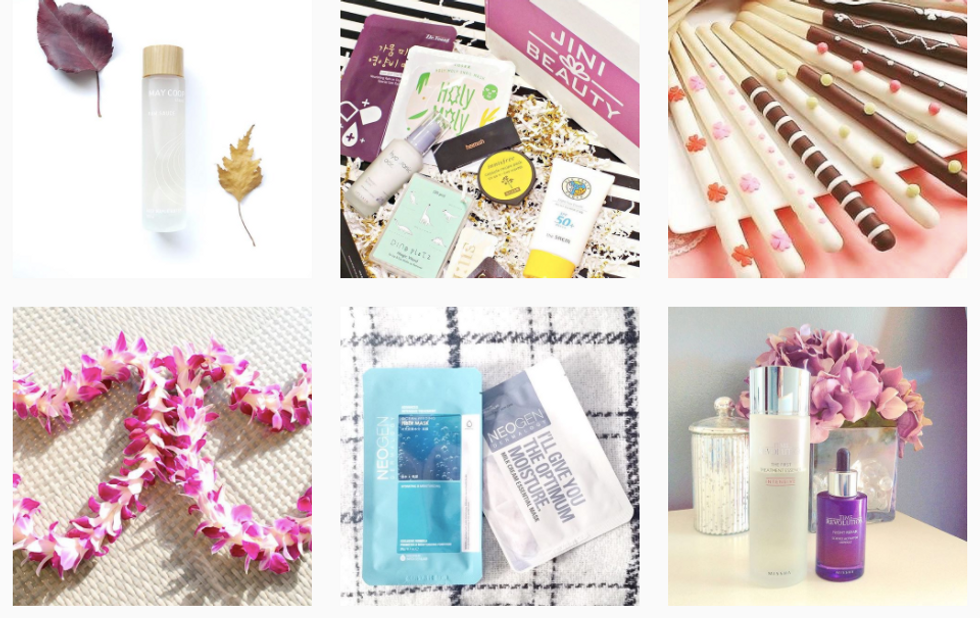 The beauty of Jini Beauty subscription box
Korean Skin Care Shipped Right To Your Door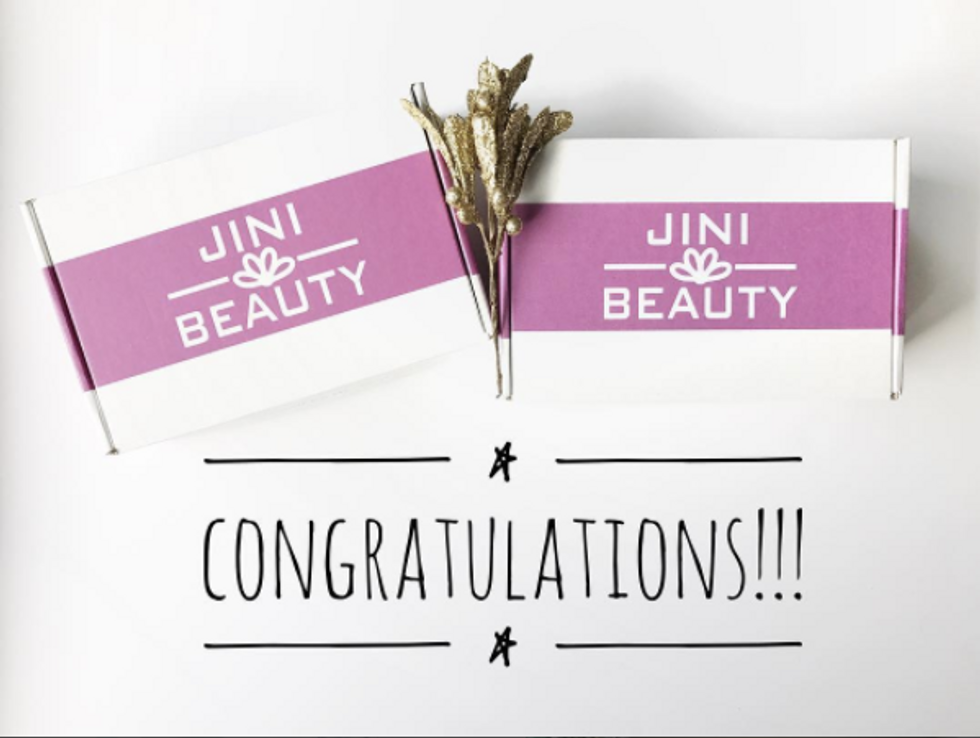 Subscription boxes take all the research and time out of exploring and experimenting with skin care. Jini Beauty ships all of your products right to your door with no effort on your part. To start you need to log onto Jini Beauty and start the subscription process. First step is to select your skin type, this ensures that all the products you get are picked out for your specific skin problems. Then you select the type of subscription you would like to have which really asks if you would like to pay per box or prepay for a set period of time. What is really special about this box is what you're getting inside. An array of products both sample sized and full sized means that you will get a large selection of goodies.
The four skin type options are classified as Normal/ Combination, Dry/Mature, Oily/Acne, and Sensitive/Troubled. These may seem limiting but it really covers all the skin troubles you may face. These products are all Korean which means they are primarily gentle and soothing, and so you are likely to match into one of these four categories very well. Their website has records of their past subscription boxes so you can get a clearer idea of what you can expect.

[rebelmouse-proxy-image https://media.rbl.ms/image?u=%2Fstatic%2F57a4c54c9de4bb3671a823d9%2Ft%2F58e9b353d2b8576a9d544a5b%2F1491854017251%2FMarApr2017-SensitiveTroubledBox%3Fformat%3D500w&ho=https%3A%2F%2Fstatic1.squarespace.com&s=761&h=a0a7d71f1a1277a07ad3faf1cb6ce31d50a37cc12f8f3dd9b1f7b87046bfbdf2&size=980x&c=1566293690 image-library="0" caption="Sensitive/Troubled Skin Box- March/April 2017" pin_description="" crop_info="%7B%22image%22%3A%20%22https%3A//media.rbl.ms/image%3Fu%3D%252Fstatic%252F57a4c54c9de4bb3671a823d9%252Ft%252F58e9b353d2b8576a9d544a5b%252F1491854017251%252FMarApr2017-SensitiveTroubledBox%253Fformat%253D500w%26ho%3Dhttps%253A%252F%252Fstatic1.squarespace.com%26s%3D761%26h%3Da0a7d71f1a1277a07ad3faf1cb6ce31d50a37cc12f8f3dd9b1f7b87046bfbdf2%26size%3D980x%26c%3D1566293690%22%7D" expand=1 photo_credit=""]Sensitive/Troubled Skin Box- March/April 2017
Each box has a similar layout with 6-8 full or deluxe size products, 2 sheet masks, and complimentary samples. The products range greatly so to highlight the selection here is what I got last month in my box; a soothing witch hazel gel, a gel aloe essence, an illuminating powder ampoule, a water based sun gel spf 35, a mascara, a banana blur primer and skin corrector, a dragon sheet mask, a gel sheet mask, and a hair mask. That is a lot of stuff for just one box!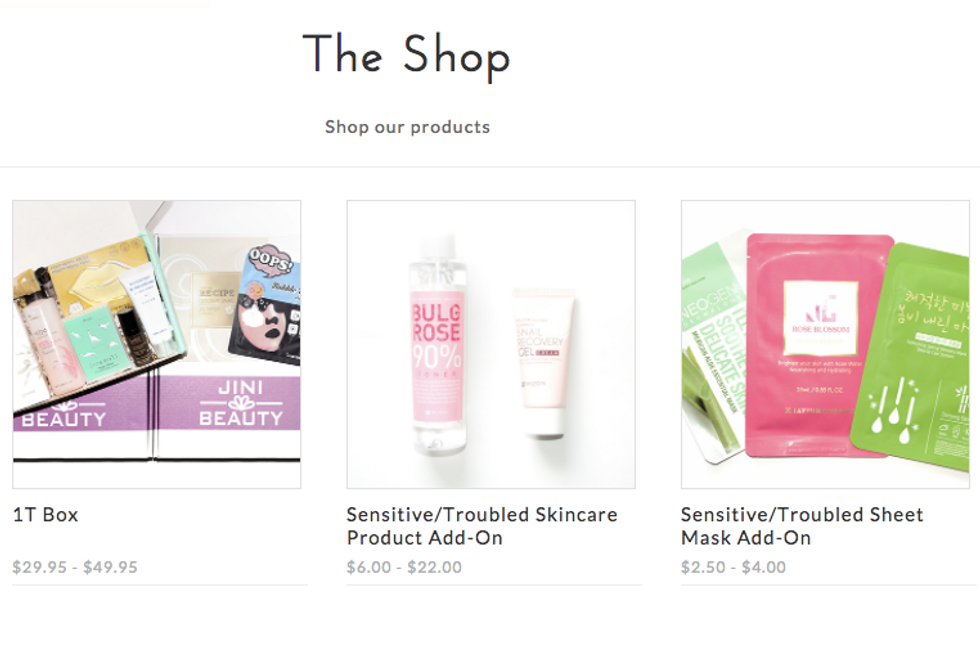 There is also a store associated with Jini if you'd like to add things into your box for an additional charge. The add ons are also sorted by skin type so you won't pick something that isn't the right fit for you.
The products inside are all Korean and this means that the instructions on the boxes are illegible for those who can't read Korean. Because of this, Jini Beauty puts a card in each of the boxes that informs you about the items and brands inside and tells you which step of the beauty routine you should add in the product. This can be helpful for people who are confused about the elaborate Korean facial cleansing system which can include 10 steps.

The Jini Beauty Box is a great gift to give to yourself or to others. Having curated personal skin care sent straight to your home is a great way to indulge in self care, whether it's for yourself or a loved one. Not being exactly sure when the present will arrive makes the joy of seeing the box a special treat. I always get excited when I get home and see the box waiting for me to dive in. Getting to explore the box, learn more about skin care and foreign brands, and treating yourself to some spa luxury in your own home is a great reason to consider Jini Beauty.
Go Treat Yourself!
[rebelmouse-proxy-image https://media.rbl.ms/image?u=%2FxT0Gqe9Ap0qSOLicKc.gif&ho=https%3A%2F%2Fi.giphy.com&s=279&h=7491e65a931ffb4547c13aea7eafd025bef2195d73153810f9e25c562fefb28b&size=980x&c=28626287 crop_info="%7B%22image%22%3A%20%22https%3A//media.rbl.ms/image%3Fu%3D%252FxT0Gqe9Ap0qSOLicKc.gif%26ho%3Dhttps%253A%252F%252Fi.giphy.com%26s%3D279%26h%3D7491e65a931ffb4547c13aea7eafd025bef2195d73153810f9e25c562fefb28b%26size%3D980x%26c%3D28626287%22%7D" caption="" pin_description="" image-library="0" expand=1 photo_credit=""]