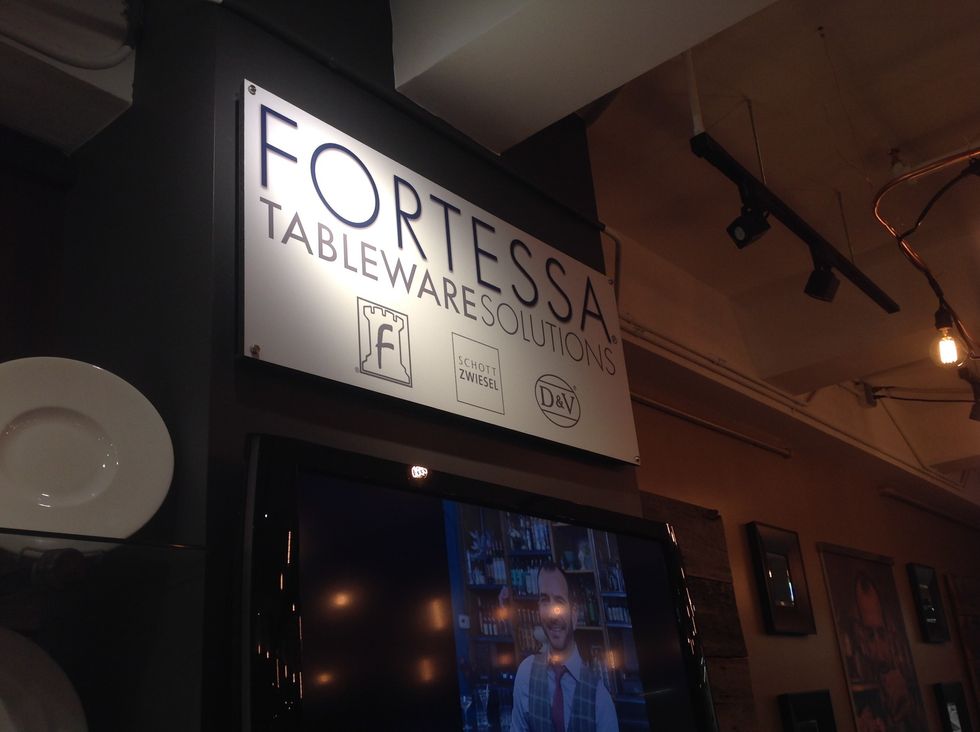 How to Become a Professional Mixologist at Home With Crafthouse By Fortessa
The high-end tableware company, Fortessa, joined forces with the cocktail company, Crafthouse Cocktails to give aspiring home bartenders the tools to go pro. Their recent New York City press conference showcased the new home cocktail line inspired by professional mixologists. Fortessa CEO Scott M. Hamberger told the story behind the line, Crafthouse. The bar tools embody the elegance of old-world cocktail sets while adapting to modern functionality. The pieces are timeless and are as practical as they are beautiful. World-renowned bartender and co-founder of Crafthouse, Charles Joly, showed off his James Beard Award-Winning bar skills with their unique cocktail smoking kit. He leverages his classical training to launch a new generation of creative cocktails.
Fortessa's clients include high-performance, commercial foodservice companies such as hotels and restaurants. Their philosophy is to create innovative and affordable products that last -- and Crafthouse is their perfect match. Crafthouse specializes in high-quality bottled mixed drinks prepared with unmatched precision. Their process is so meticulous, that even the length of time a cocktail sits in a glass is a vital flavor determinant.
At the conference, Charles Joly led educational seminars on the craft of bartending. He was selected as the first American Global Bartending champion and was featured on the Today Show, Rachael Ray, Steve Harvey, and in The New York Times as a resident expert in the field. Not only did he help design the pieces in this cocktail set, but if Joly can't find what he's looking for, he makes it himself. Scott Hamberger explained Joly's passion and led attendees on a brief tour through the inspiration of many of the featured pieces in the set, which caters to retailers of all types.
Fortessa incentivises their retailers to procure the entire set rather than cherry-picking items in order to promote the set as a curated collection. This level of quality-focused decision-making isn't new -- reinventing tableware has been Hamberger's goal since Fortessa's birth. The set will launch at Williams Sonoma in September and other retailers in October.
Here are the pieces you'll get in the set:
Glasses - a martini, double old fashioned, highball, coupe and a mixing glass for stirred cocktails
Barware tools - a cocktail smoker, cocktail shaker, julep strainer, jigger, muddler, ice bucket, ice scoop and tray
There are also two sets available, a shaking set and a mixing set.

We're excited to get our hands on one.