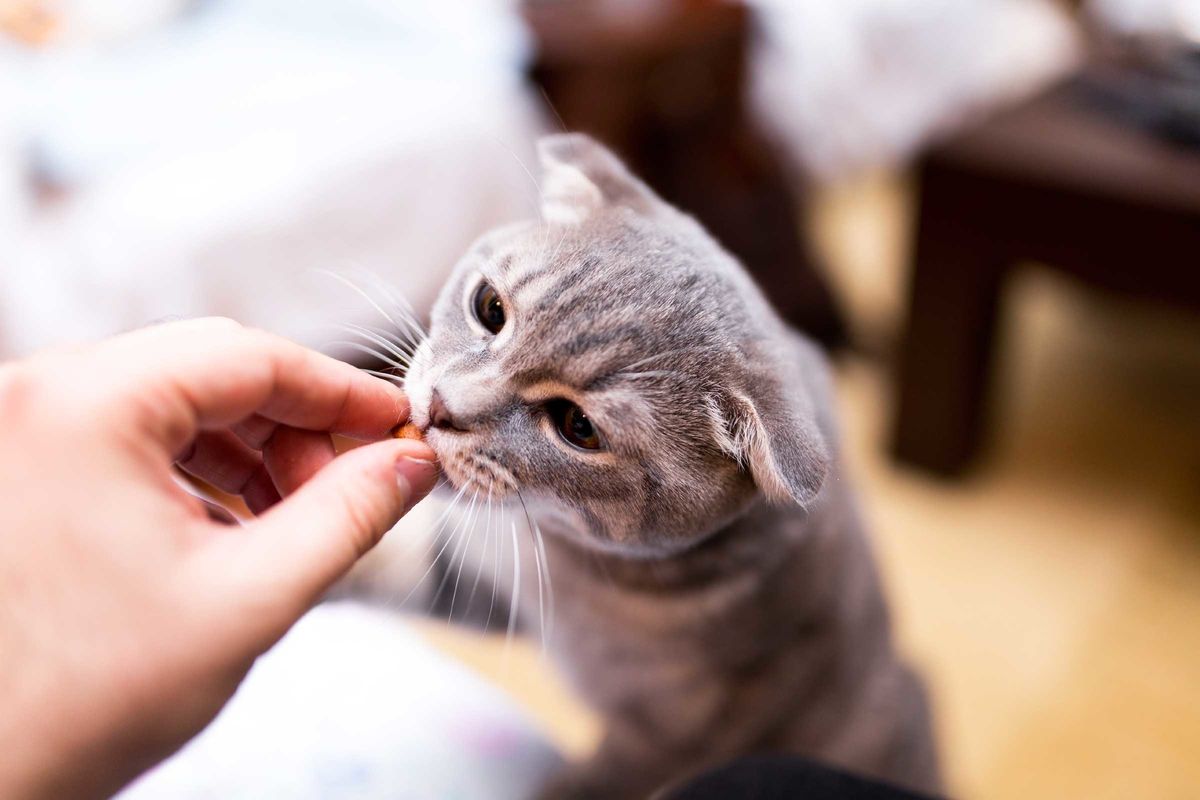 The Healthiest Cat Treats
Treat time doesn't need to hurt your cat's health.
Cats may have nine lives, but we know you love your cat enough to want to make every single one memorable. When your fluffy friend is meowing for treats, it can seem almost impossible to maintain the willpower to say no. Luckily, with a myriad of healthy treat options out there, they can have their indulgent snack, and you can still feel like a responsible pet owner.
The most important thing to look out for when choosing a treat for your cat is the quality of ingredients. In the wild, cats primarily eat meat, so it's important you choose treats that are protein-based. Many treats include large amounts of carbohydrates, like corn, and this can leave your cat lacking in important nutrients. Additionally, many treats include harmful dyes and additives that can irritate the feline digestive system.
To make your search for the perfect treat easier, we've compiled a list of the five healthiest treats for your kitty.
Orijen Freeze-Dried Cat Treats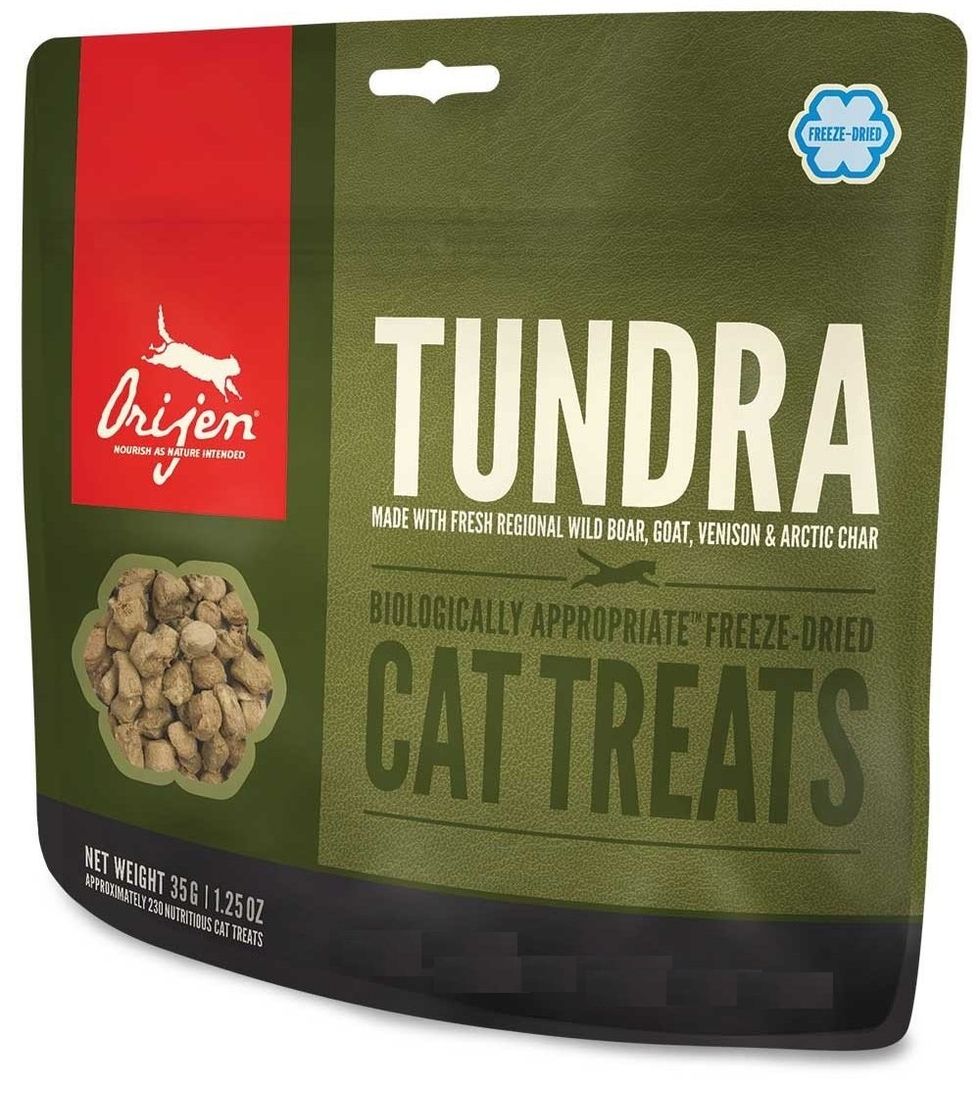 This treat features nothing but freeze dried meat. Making it the perfect affordable and simple option for your purring companion.
Vital Essentials Freeze Dried Cat Treats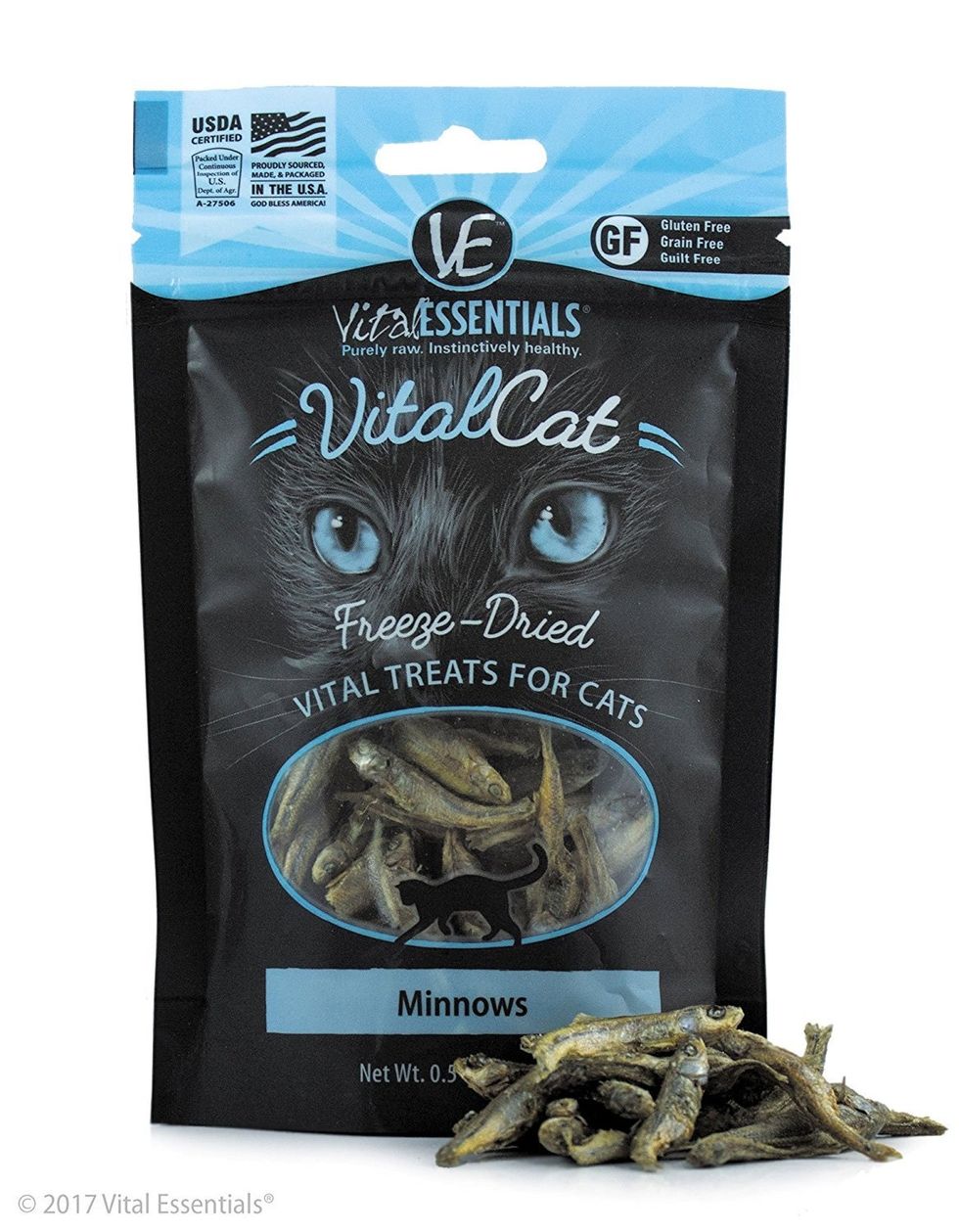 This is a bit pricier than other options on our list, but once again features freeze dried fish and not much else. Additionally, the product description promises that the treats promote oral, digestive, and overall health. This treat is essentially what your cat would get in the wild.
Purebites Chicken Breast Cat Treats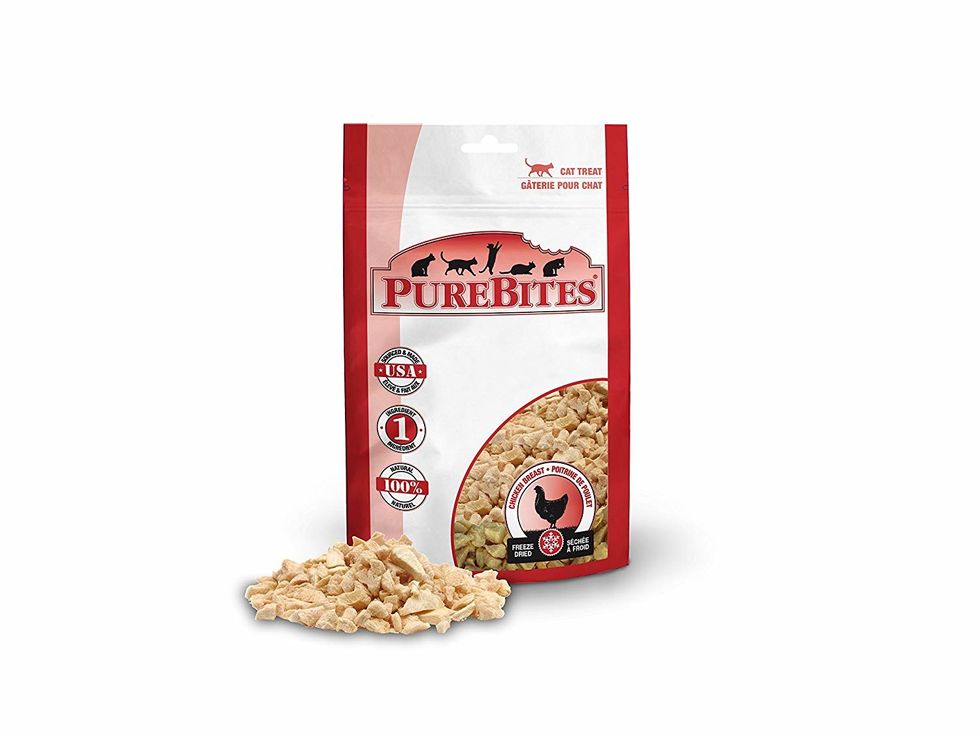 These tasty morsels are freeze dried raw, locking in all the meaty flavor. The only ingredient is chicken, ensuring your cat has a simple, lean protein-filled snack to enjoy.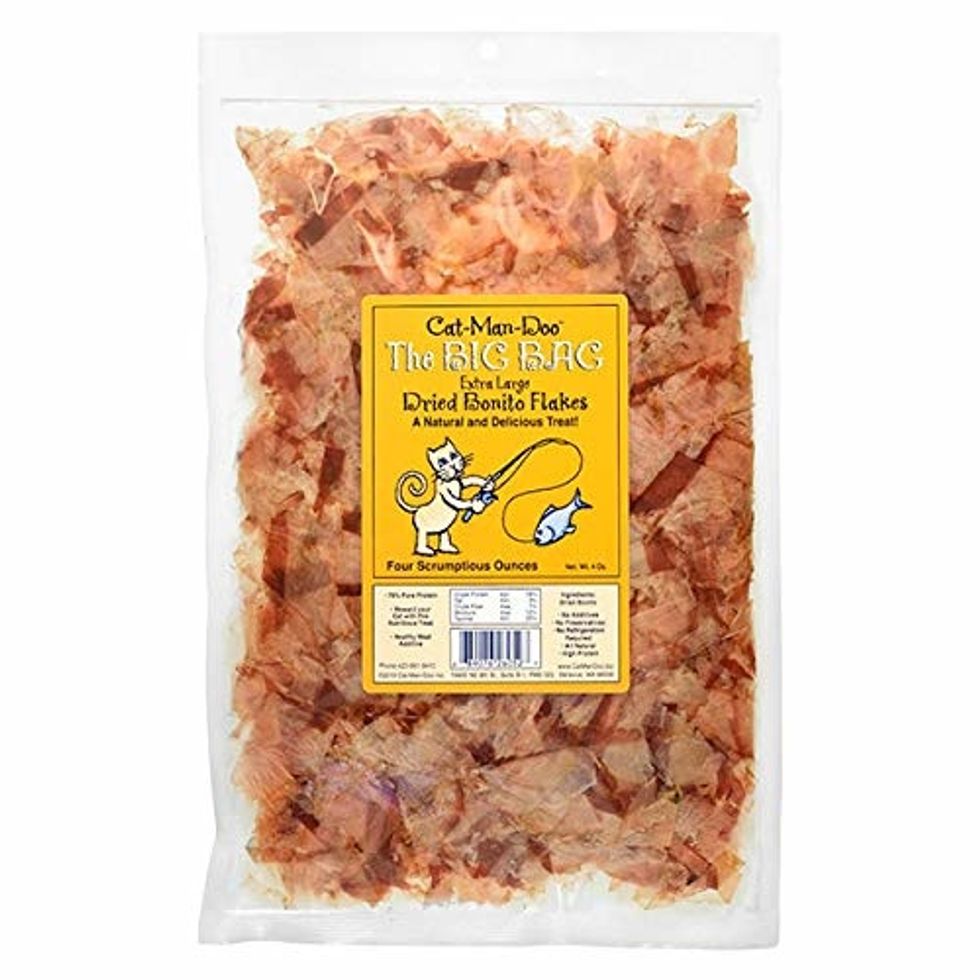 These treats are pure fish, and can be used as treats or as a food topper to add nutrients into your cat's diet. They're supposedly made with human grade fish, and can be given to dogs as well. According to the product description, "The natural fish oils which are found in bonito provide urinary tract health, reduce the buildup of hair balls and will keep your cat or dog's fur shiny and beautiful." In addition, these treats contain Taurine, an important nutrient that's often lacking in domestic cat's diets.

Wellness Kittles Crunchy Natural Grain Free Cat Treats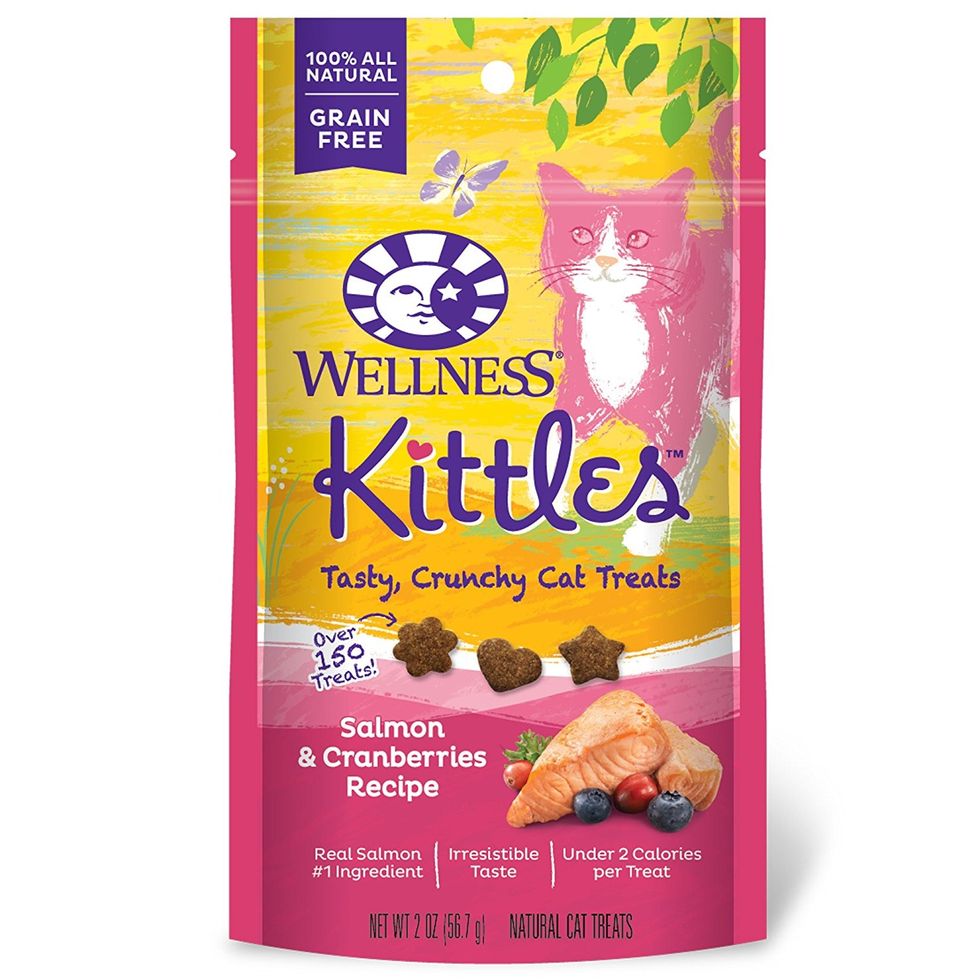 The most affordable option on our list, these treats are perfect for the cat that likes a bit of crunch in his diet. Featuring lots of meat based protein, these treats also include cranberries, adding important antioxidants.

---
Brooke Ivey Johnson is a Brooklyn based writer, playwright, and human woman. To read more of her work visit her blog or follow her twitter @BrookeIJohnson.