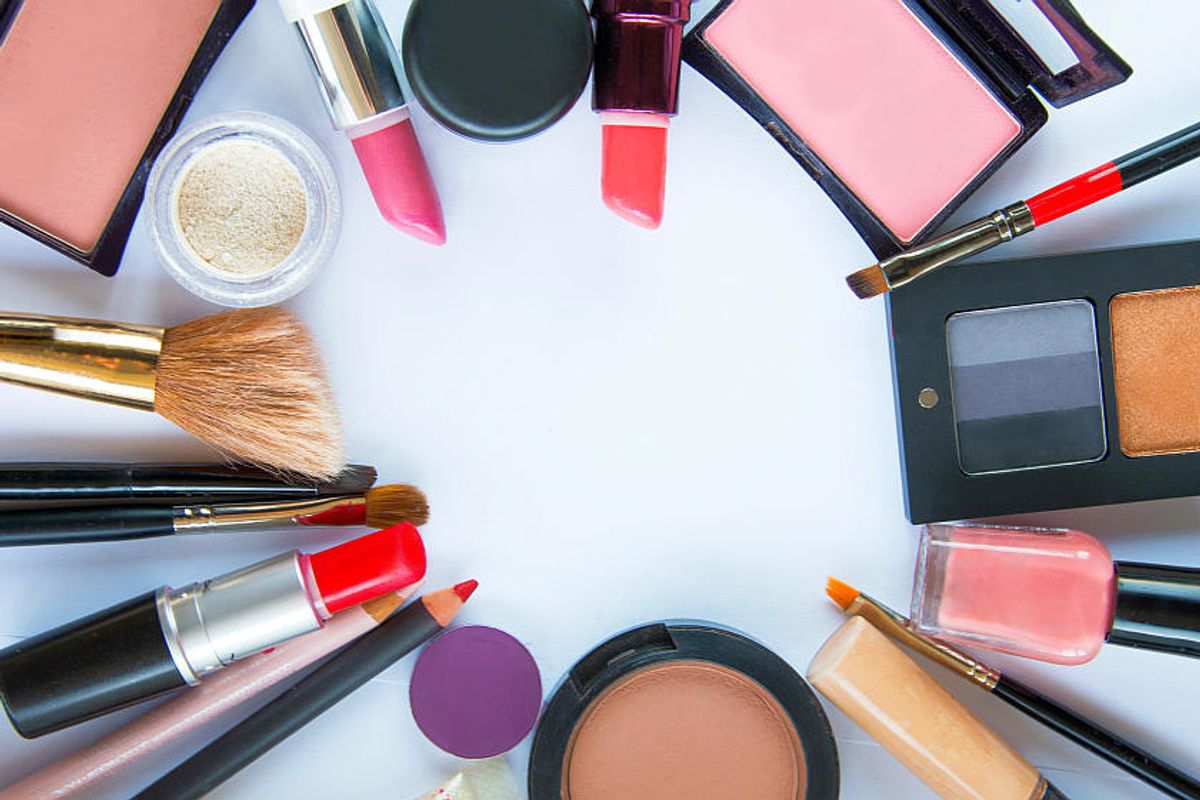 Thrive Cosmetics & the Best Makeup Dupes for Luxury Brands 2020
Get high-quality makeup without the high prices.
For those of us who love makeup, Sephora can illicit feelings of excitement not dissimilar to the way a young child feels in a candy store. But unlike candy stores, where the wares are sold for a few dollars each, Sephora is full of inaccessibly expensive luxury cosmetics like Fenty Beauty that most of us can't afford to buy consistently. Luckily, in a lot of cases, the price and the fancy packaging are all that separates expensive makeup from more affordable drug store versions of the same products. Check out our list below of the best affordable dupes for luxury makeup!
1. Thrive Causemetics Mascara ($24)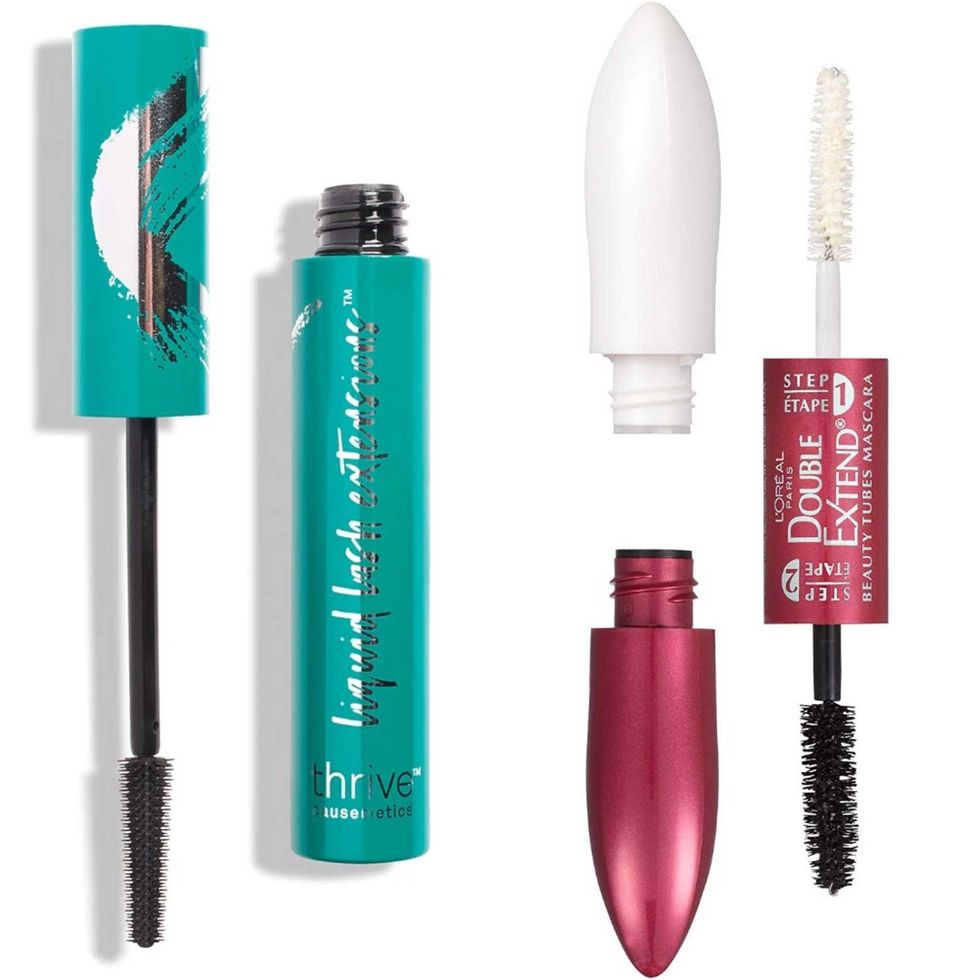 DUPE: L'Oreal Double Extend Mascara ($10)
Need a seriously sexy mascara? Thrive Causmetics' fiber formula is like having lash extensions in a bottle. But more affordable brands have begun offering similar technology to create similar effects. L'Oreal's Double Extend Mascara is a much cheaper version of the same fiber technology. Plus, Thrive cosmetics are available at your local drug store.
2. Benefit Cosmetics POREfessional Pore Minimizer ($32)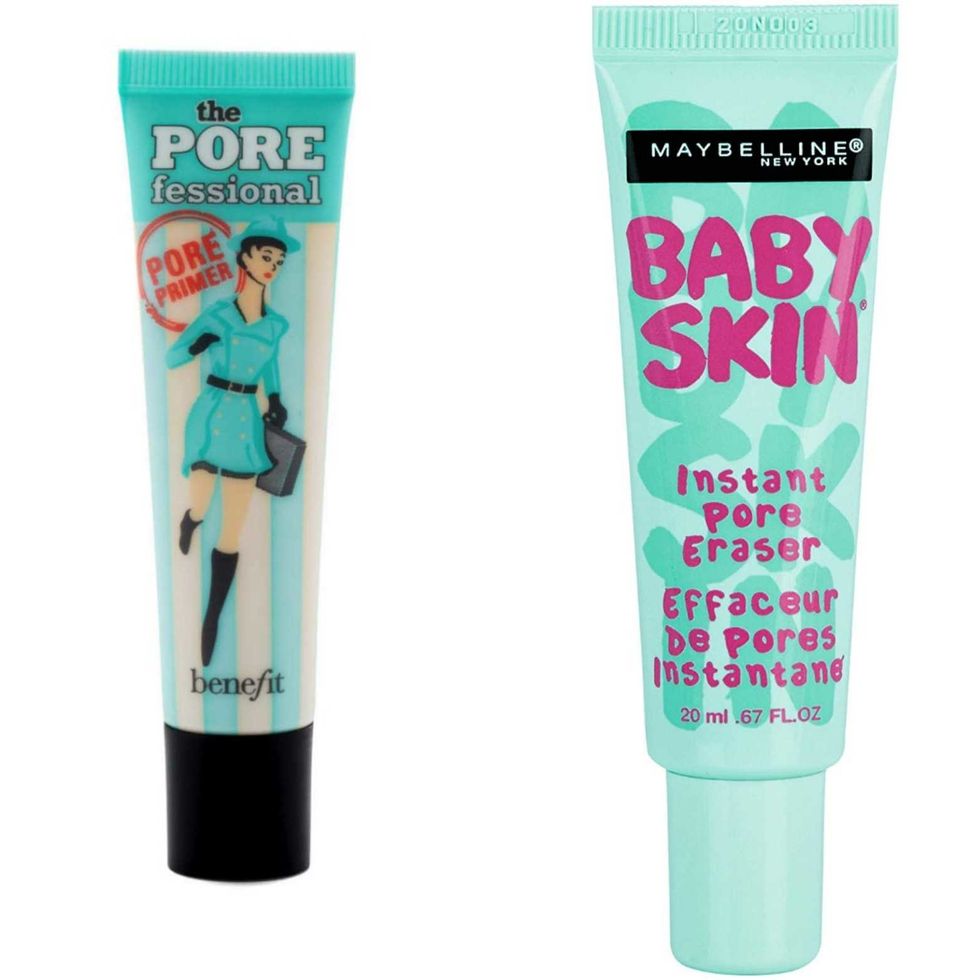 DUPE: Maybelline Baby Skin Instant Pore Eraser ($7)

There is quite the cult following for Benefit's pore minimizing primer, which works to create a barrier between the skin and your face makeup, preventing it from clogging pores and creating the appearance of larger pores. But considering the small size of the bottle and the hefty price tag, it's difficult to justify buying it regularly. Luckily, Maybelline offers an equally effective product at a much lower price.

3. STILA Stay All Day® Liquid Lipstick ($22)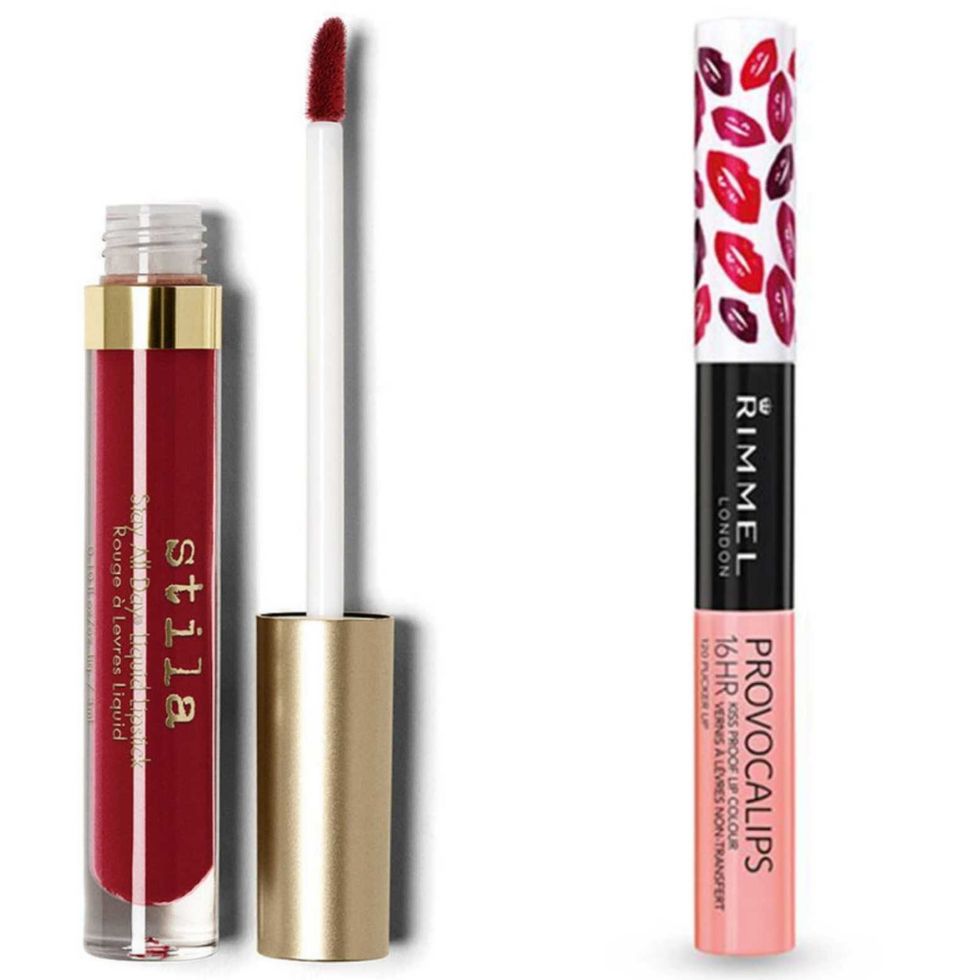 DUPE: Rimmel Provocalips Kissproof Lipstick ($6)

No lipstick stays put better than STILA, but at $22 a tube, it's difficult to justify buying it in multiple shades. Instead, check out this drug store alternative that lasts just as long and is cheap enough to buy in multiple colors.
4. NARS Blush/Bronzer Duo ($42)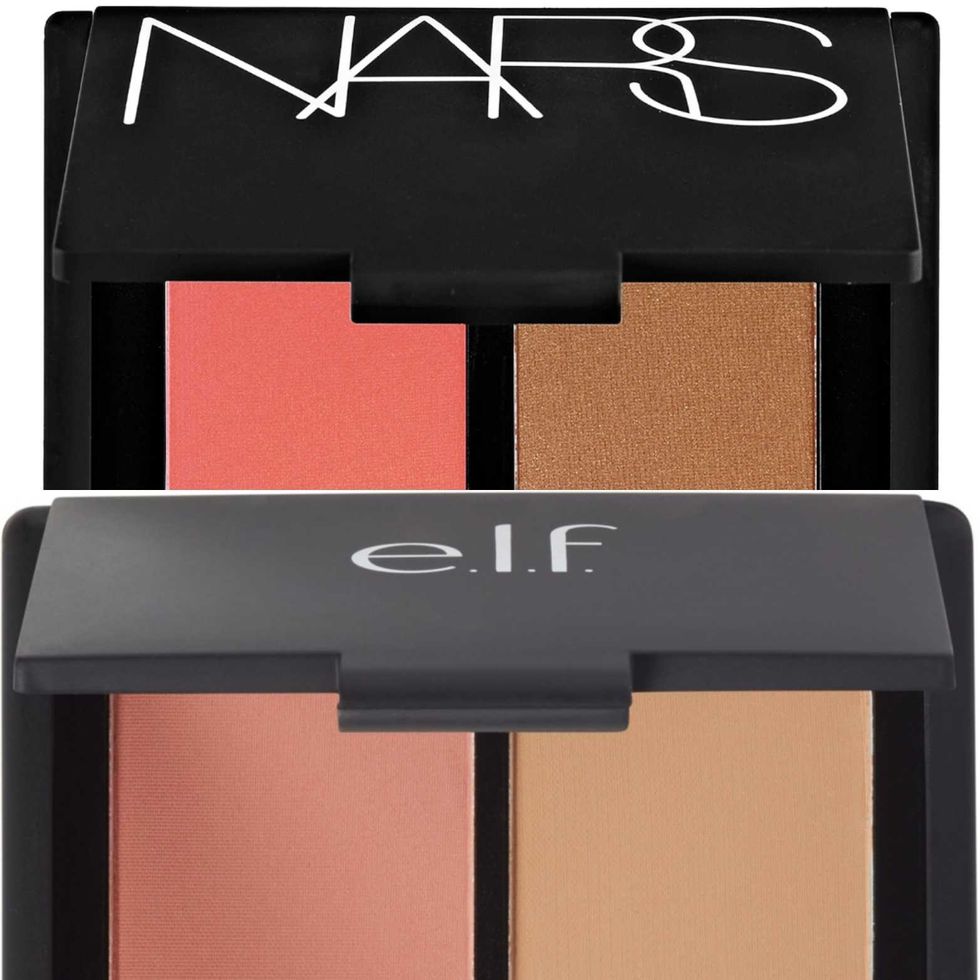 DUPE: ELF Studio Contouring Blush & Bronzer Powder ($3.99)

While there's a slight difference in consistency between these two products, the shades are extremely similar, and they even come in packaging that looks alike. NARS is a great high end brand, but no bronzer or blush is worth that price tag when such a similar product can be bought for so much less.

5. MAC Fluid Line ($19)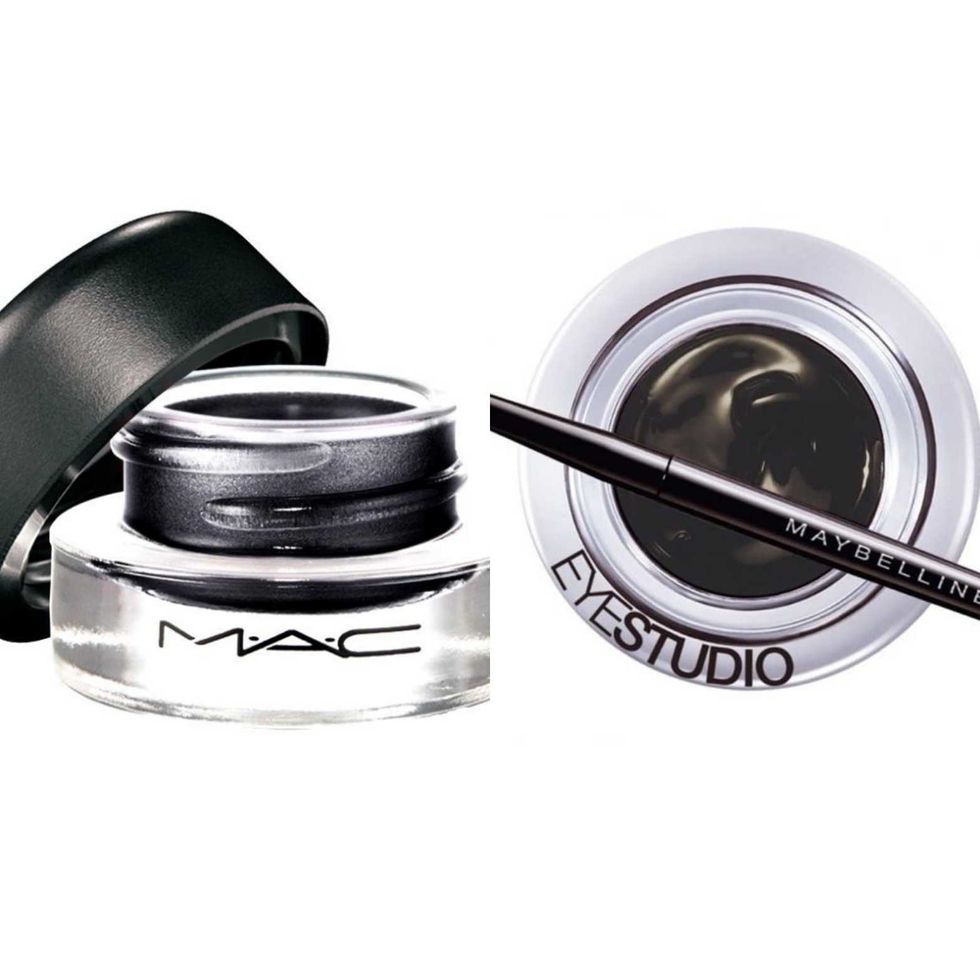 DUPE: Maybelline Eye Studio Lasting Drama Eyeliner ($8)

If you prefer eyeliner that comes in a small pot and is drawn on with a brush, then, first of all, you're very brave and your hand is very steady, and second of all, don't think you have to spend $20 to get a quality product. This Maybelline eyeliner has a deeply pigmented color and stays on all day, just like MAC's much more expensive version.

6. BAREMINERALS COMPLEXION RESCUE™ Tinted Moisturizer Broad Spectrum SPF 30 ($33)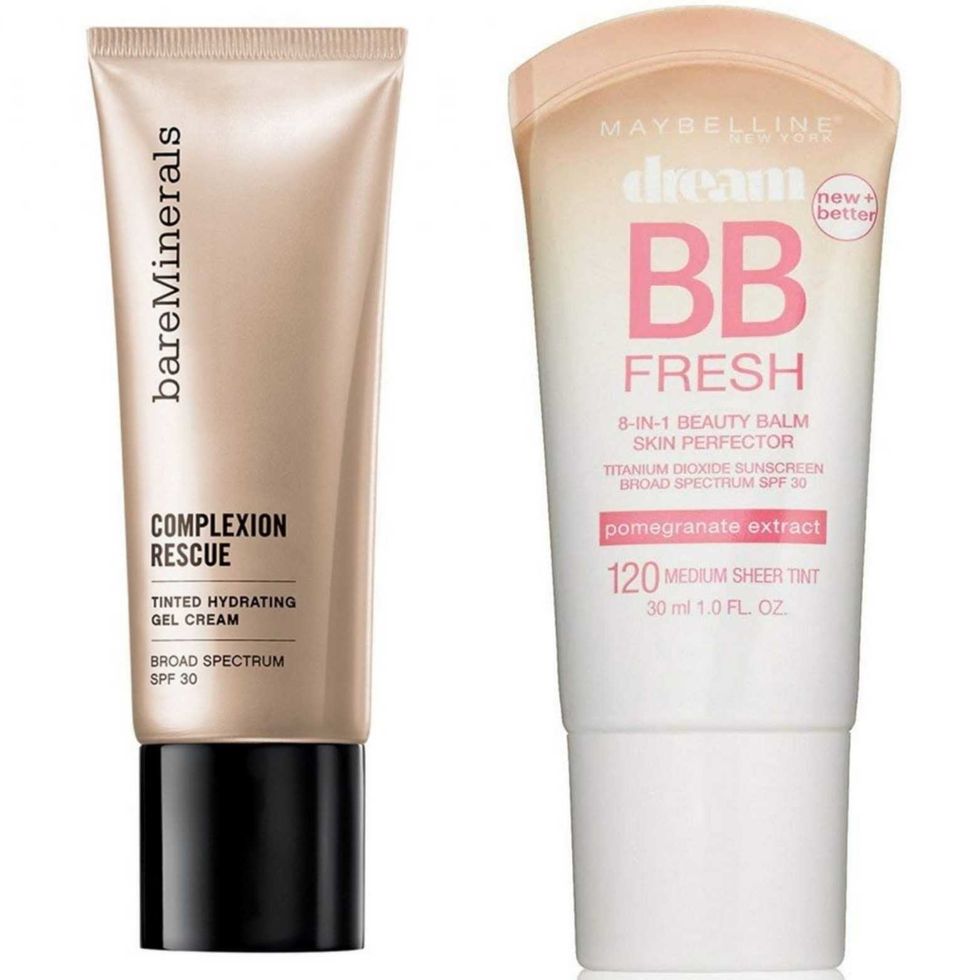 DUPE: Maybelline Dream Fresh BB 8-In-1 Beauty Balm Skin Perfector ($9)

A good BB cream is an irreplaceable part of a beauty routine, and Bare Minerals is known for clean, high-quality products that won't clog pores. While Maybelline's version of this product may be made with slightly less quality products, odds are you'll hardly be able to tell the difference unless you have extremely sensitive skin.

7. MAC Eye Shadow ($17)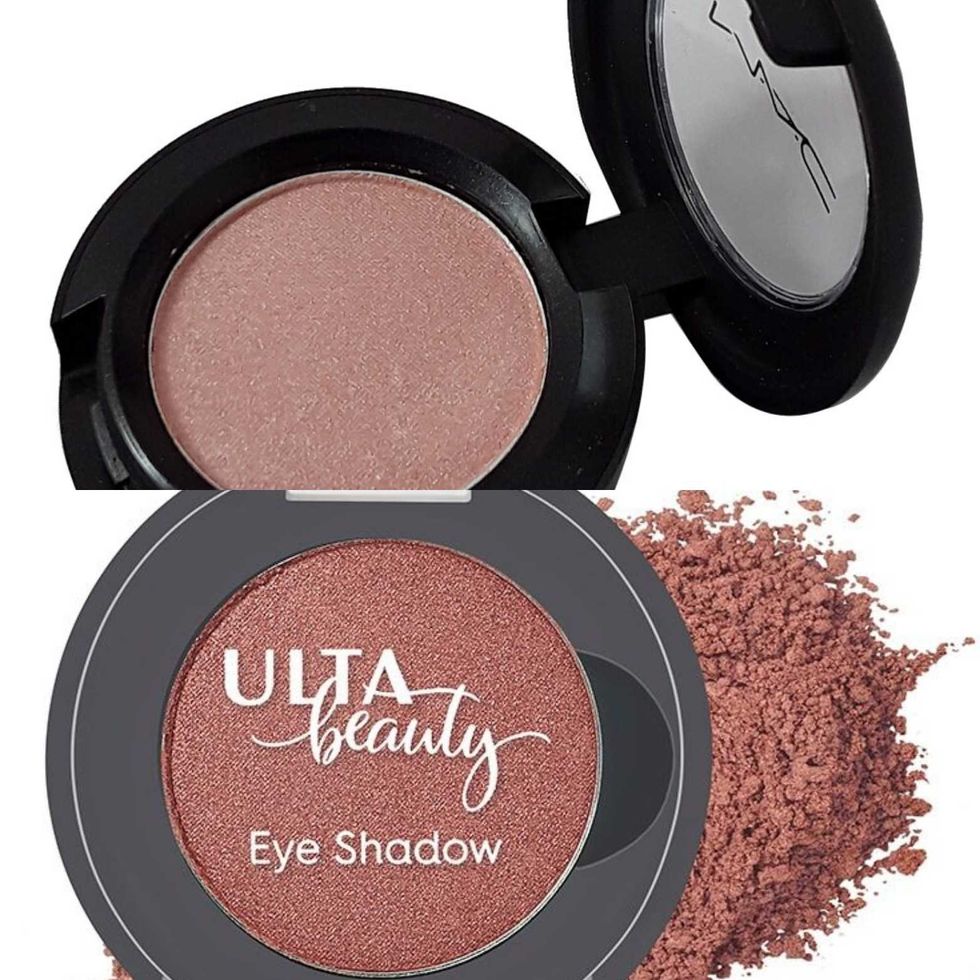 DUPE: Ulta Eye Shadow Single ($8)

MAC is known for their highly-pigmented single eyeshadows in a variety of colors. But if you're looking for a really good eyeshadow that comes in single colors, try Ulta's wide array of colors for almost half the price, meaning you can get a variety of tones for less!

8. Glossy Stain Yves Saint Laurent Rouge Pur Couture ($37)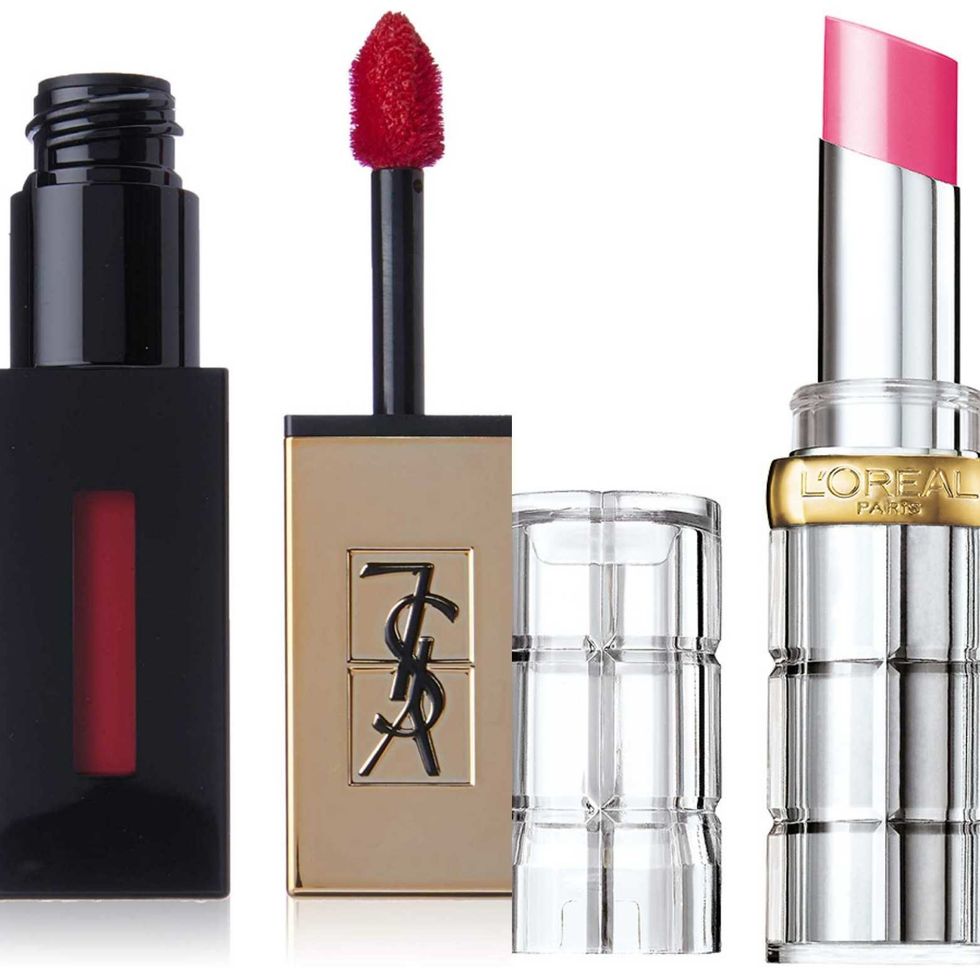 DUPE: L'Oreal Colour Riche Shine Lipstick ($10)

If you're looking for a high shine lipstick that comes in many colors, look no further than this excellent and affordable L'Oreal option. It's made with the majority of the same ingredients as Yves Saint Laurent's high-shine lip option, but at a much, much lower price.