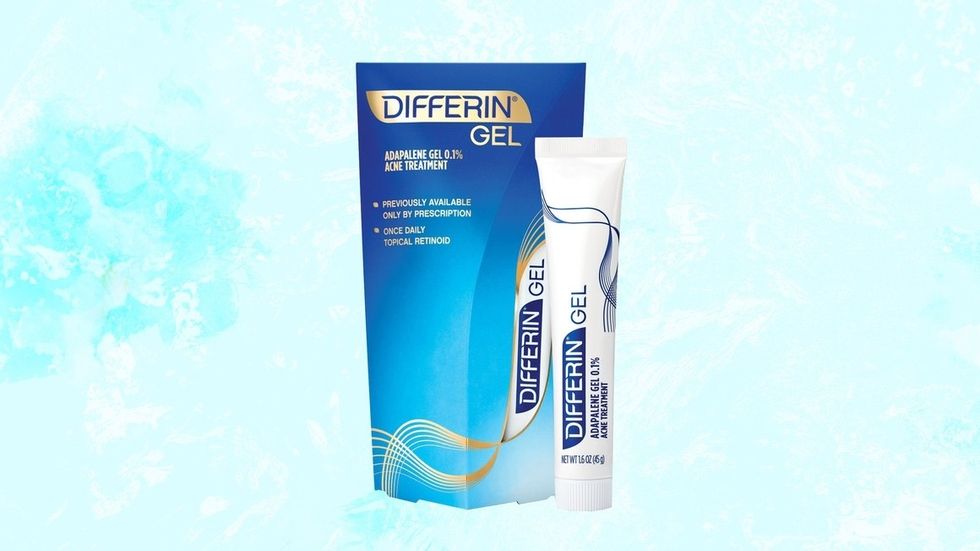 Differin Is The Holy Grail Product For Troubled Skin
The Best Acne Treatment Is Now Over the Counter
Differin Is the Best Acne Medication on the Market, and Now You Can Get It Over the Counter

I have had acne for a long time, and when I was around sixteen my dermatologist put me on Differin. Back in those days it was a prescription grade acne medication. I was actually very scared to try it because I was previously put on a medication that peeled my skin so badly I was in extreme pain. My dermatologist assured me that Differin was milder but would still be effective, and for the first time in my life my skin started to actually clear up. The relief I felt was pretty overwhelming because when you've struggled with bad skin for so long there seems no end in sight.
Luckily, now everyone has the ability to try out Differin. In 2016 the FDA approved Differin to be the first over the counter prescription strength retinoid. Not only is it the first, it really is the only product of its kind that doesn't require a prescription. Let's take a deeper look at Differin so I can show you why anyone with troubled skin should buy it immediately.
The Science of Why This Product Works So Well

differin
Differin is actually a brand name product which has the important ingredient adapalene. Adapalene is a dermatologist-recommended retinoid with so many wonderful uses. Retinoids are used for a lot of different things like wrinkles, signs of aging, and soften or brighten your complexion. Even better, it is incredibly effective for fighting acne before it comes to the surface.
Retinoids work so well because they promote cell turnover using vitamin A. This turnover means that your pores are much less likely to get clogged with buildup that can cause pimples. It also boosts your natural collagen so it can make your skin's overall texture smoother and more even. So not only will this help keep your pores clear, but it can even help your uneven skin tone get rid of pesky dark pigmented spots. Heal your acne and your scars at the same time.
The Side Effects And Why They're Worth It

differin
This product will not work overnight. Differin takes a while to get to work so don't expect any speedy results. Some benefits can be seen immediately but results can take a lot longer than that, months even. It may seem frustrating to be putting a product on your face without seeing anything happening but you have to hang in there. In a clinical study, patients saw a 60% decrease in their acne after 12 weeks. When I used it there were months where nothing was happening and I was thinking of giving up. I talked to my dermatologist and she told me that the results would show in time, and she was right.

Differin does also have some possible other side effects. Retinoids can take some getting used to in an adjustment called retinization. This one is pretty mild so a lot of people shouldn't have an adverse reaction, but it's possible to get dryness, redness, irritation, and burning. These symptoms, if they even happen, will occur early on as your skin adjusts to the retinoid and should go away after 2-4 weeks of use. I did not experience any side effects but I did make sure I used sunscreen and a good moisturizer.
How To Use It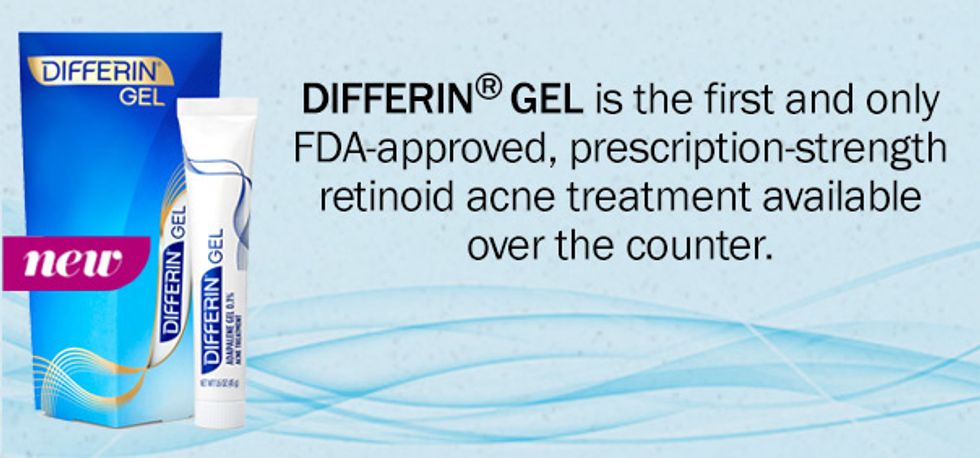 acne.com
The FDA approved over the counter medication is their adapalene 0.1% formula, and there are stronger versions but they still require a prescription. What is great about this specific product is that not only does it work for even the most sensitive skin, but it's affordable. The prices are low, it only takes a small pea sized amount to cover the face, and the tube will last a while which makes this is a reasonable investment for anyone who is trying to clear up their skin.
When you first start out Differin be sure to be kind to your skin. American skin care tends to be really harsh on acne. There are a lot of drying products, rough scrubs, and strong active ingredients. Differin will be a big change and the rest of your skincare will have to adjust to it. Don't use any harsh exfoliators while you're trying this out, it is already exfoliating you don't need any more. You can keep using spot treatments but I don't recommend doing anything too strong. Use a gentle cleanser, a soothing toner, and a really good moisturizer. If you're going out in the sun then use a gentle sunscreen. Differin's promoted cell turnover means you are losing some protection from UV.
If you have been struggling with acne then it's easier than ever to get this treatment. It works for a lot of people, it worked for me! Maybe it can help you too. Give this holy grail product a try.