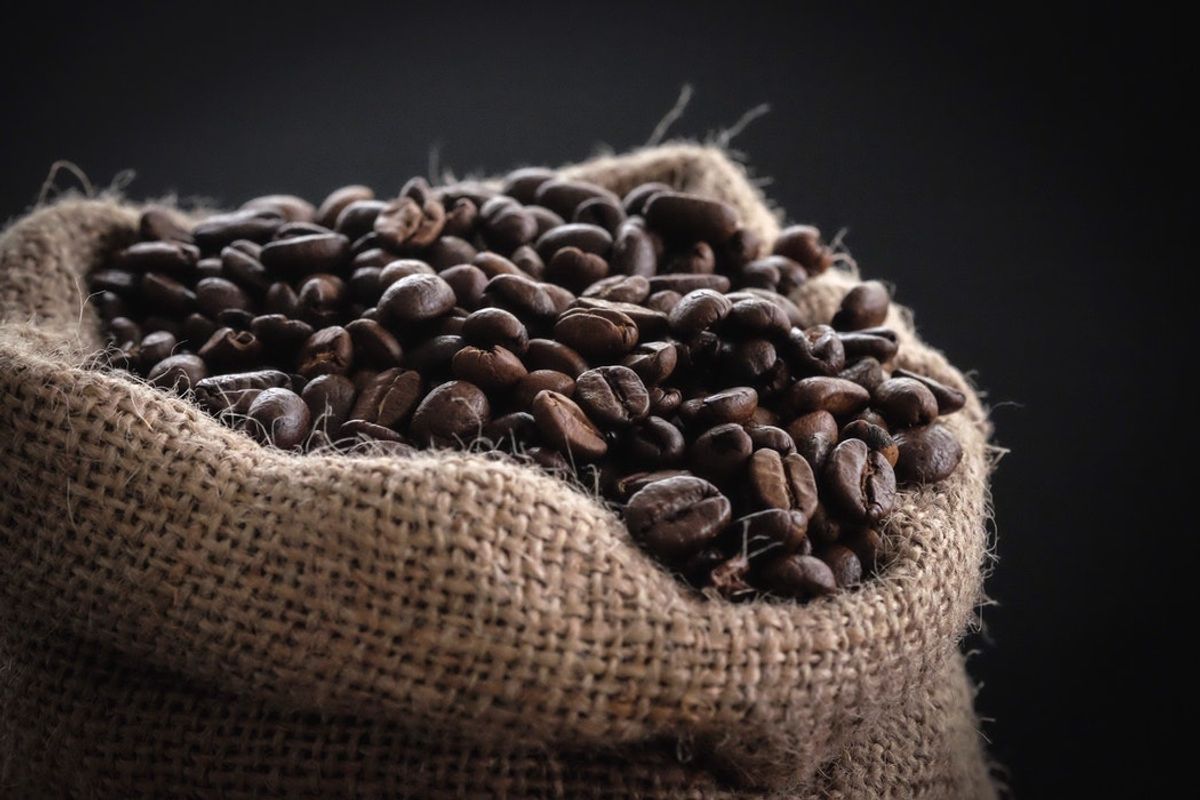 Great Coffee Grinders For Everyone's Budget
Treat Yourself With Freshly Ground Coffee Beans
If you take the time to grind your own coffee beans, you'll notice the change in quality with your very first cup. The aroma and taste are upgraded substantially and all it takes is a little time and love. If you're worried about the cost, the time needed, or any level of skill required, we've got you covered. Here's a list of coffee grinders that comport to every budget and every lifestyle.
JavaPresse Manual Coffee Grinder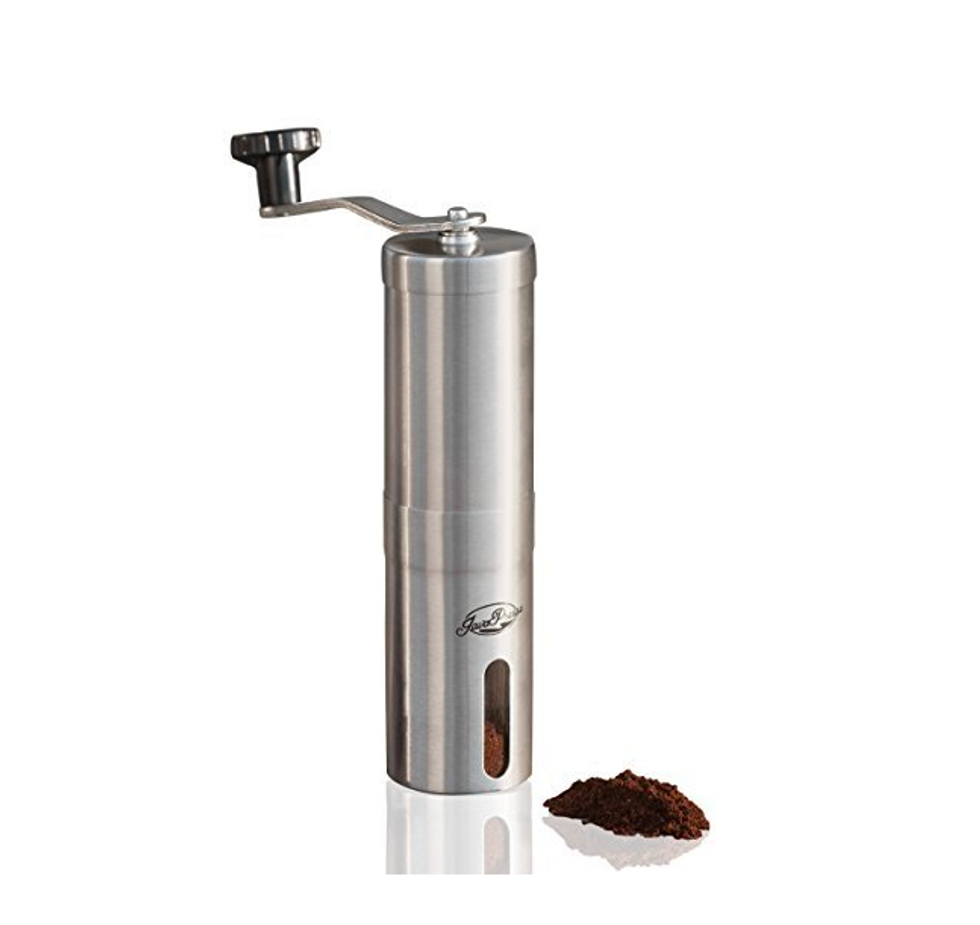 Small enough to fit in any drawer.Amazon
If you're looking for a low maintenance way to grind your coffee, this manual grinder is perfect. It's small enough to fit into any kitchen without issues and easily produces enough for your morning cup of coffee. The size is great for some, but others who have the space to spare and are looking for more production may want to choose a different grinder. If you're just starting to explore grinding your own coffee though, this is a great place to start.

KRUPS Spice and Coffee Grinder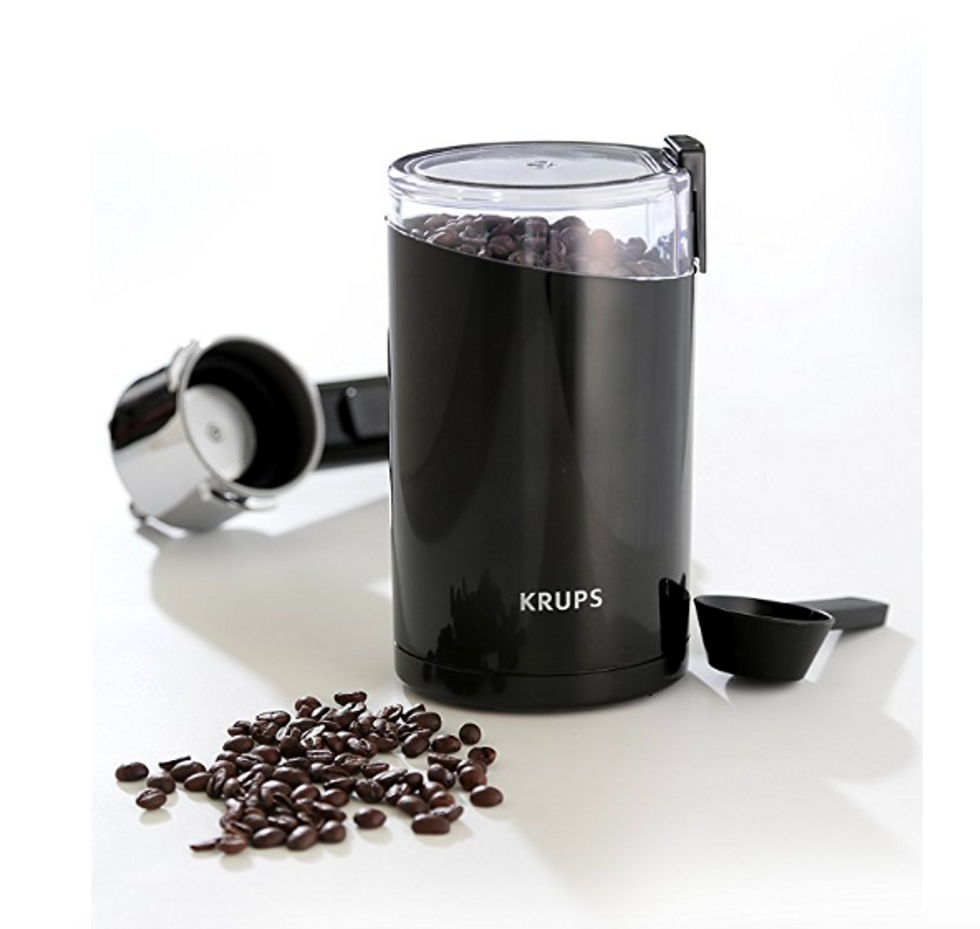 Great for all of your grinding needs.Amazon
If you're looking for a more multi-functional device, this spice and coffee grinder does it all. It's small enough to fit in every kitchen, and takes the manual labor out of grinding coffee beans. You also have the added benefit that it's designed to grind your nuts, herbs, and spices as well. It's also priced reasonably. For those who don't want to manually grind, KRUPS provides a great starter kit.
Cuisinart Supreme Grinder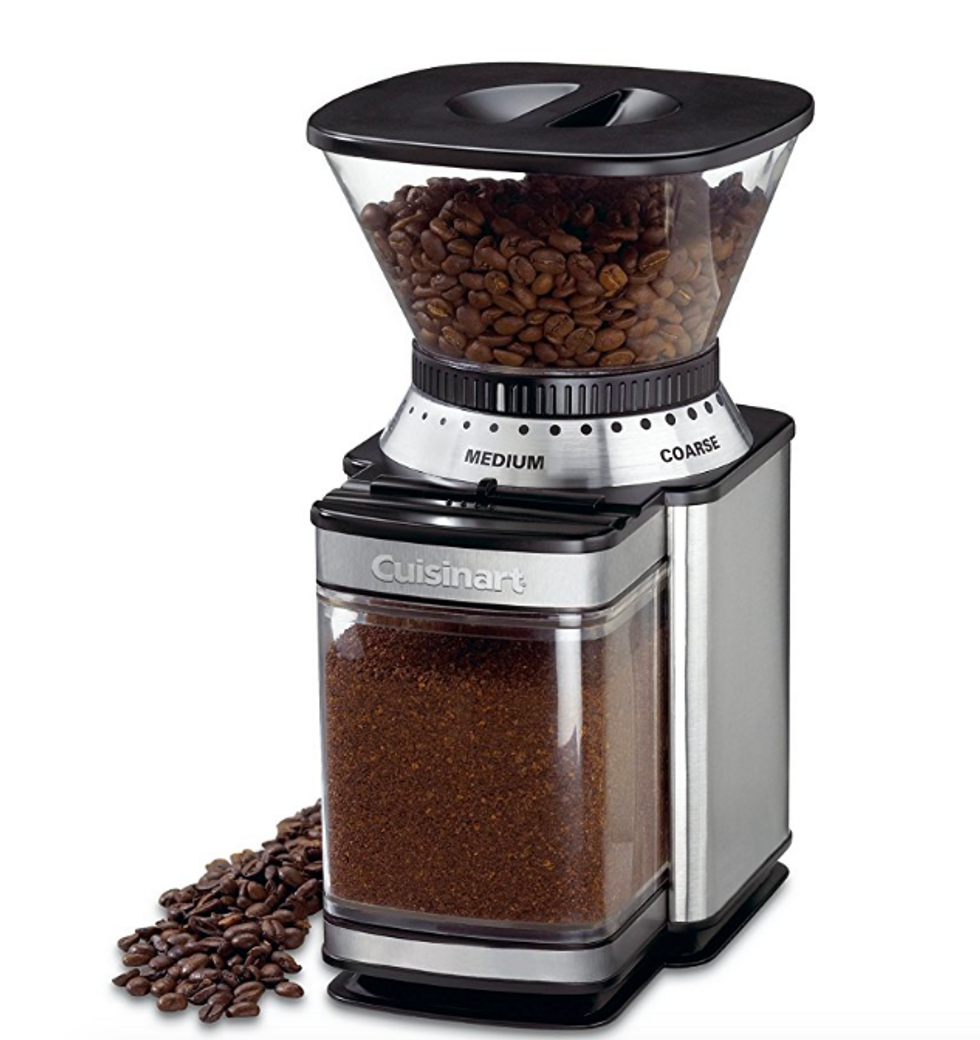 Great for making more than one cup of coffee.Amazon
If you're looking for a slightly larger coffee grinder, then the Cuisinart Supreme Grinder is a great option. This is a great product for those looking for a couple cups of coffee worth of beans, and those who want the convenience of dumping in the beans then coming back when its finished. The Supreme Grinder comes with several settings to match whatever coffee filtering device you're using. If you properly clea
Capresso Infinity Conical Burr Grinder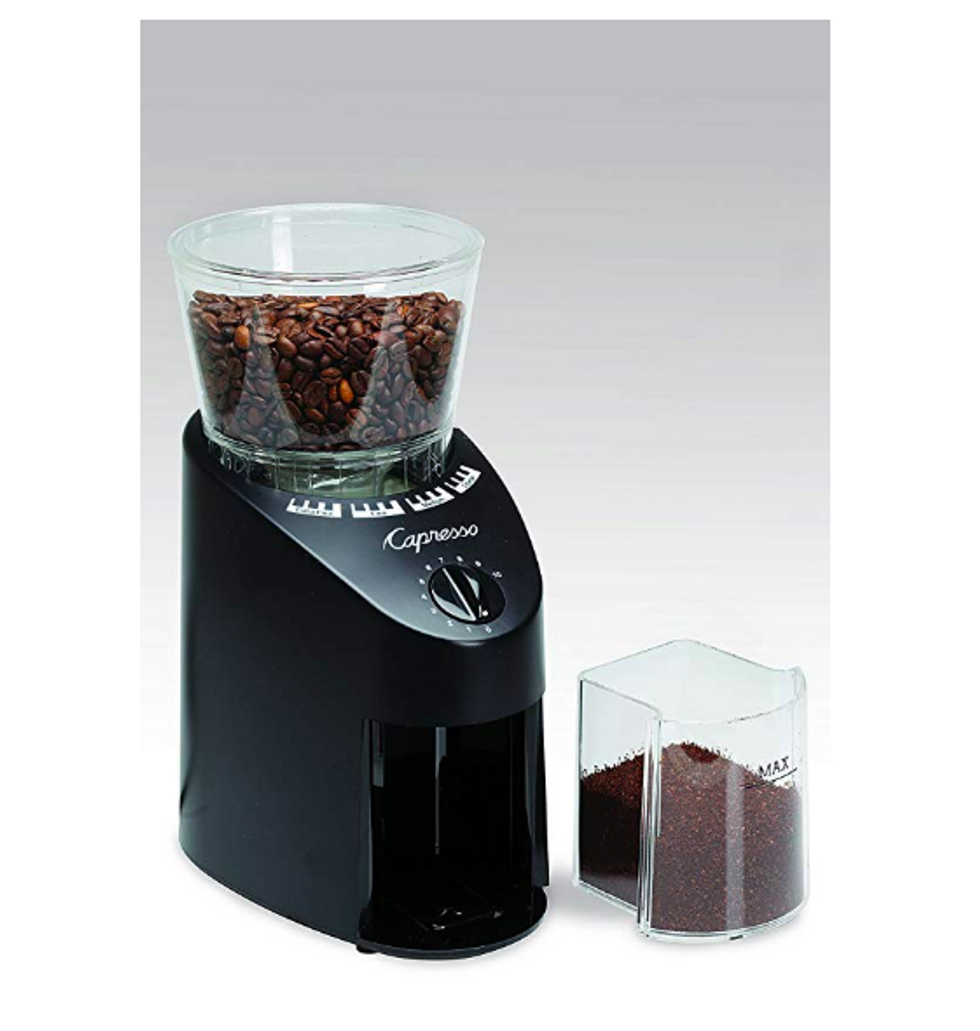 Cute enough for every kitchen counter top.Amazon
This medium sized coffee grinder is a favorite for people who love quality at an affordable price. It holds four ounces of beans and grinds them slowly to ensure that they don't heat up during the process and lose their aroma or flavor. It also has four grinding options that can be changed depending on your needs. This is a great grinder in that it's quiet, convenient, and well-made.

OXO Good Grips Conical Burr Grinder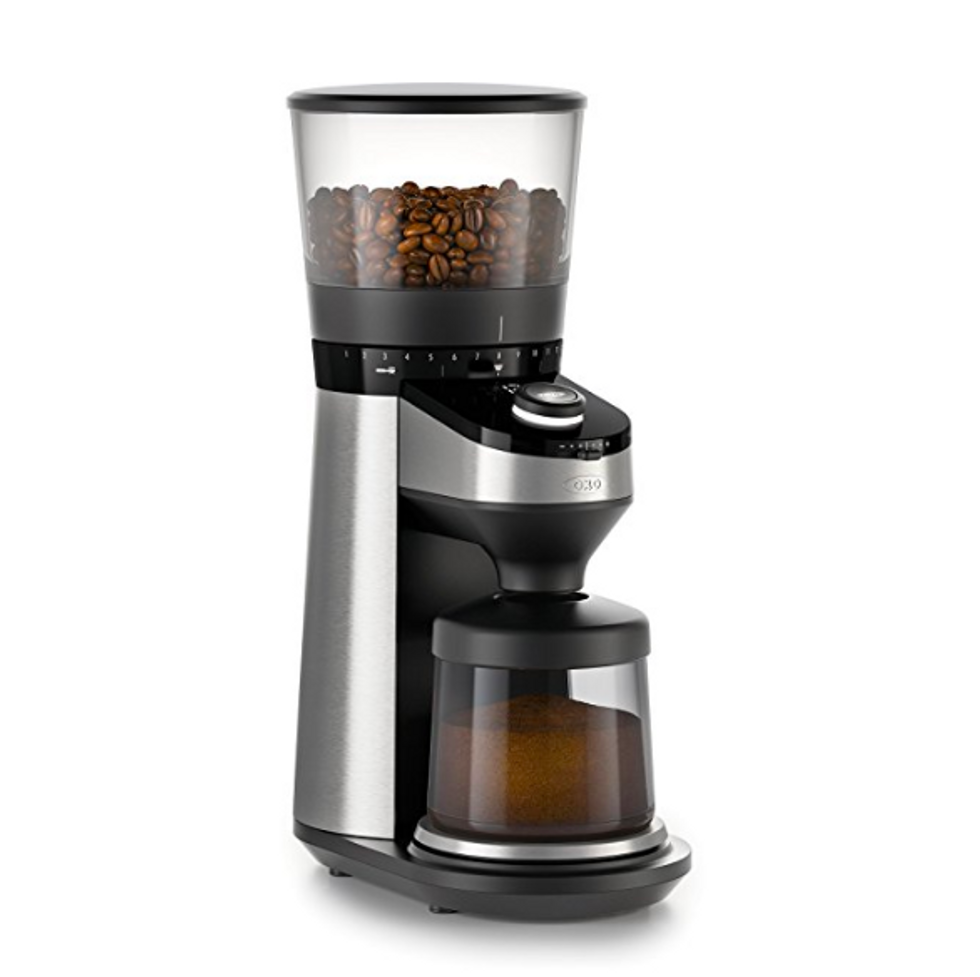 For those who are willing to splurge for quality coffee. Amazon
If price isn't an issue, then the OXO Grinder is one of the best you can get for your home. There is a built in scale measure, high quality parts, low speed motor so your beans don't heat, and just in case, there's a bean heat detector. With 38 different settings there's no style of coffee you can't enjoy. With different modes you can choose how much to grind based off of how many cups of coffee you want. Its stylish, convenient, and high quality.
Baratza Vario-W Flat Ceramic Burr Coffee Grinder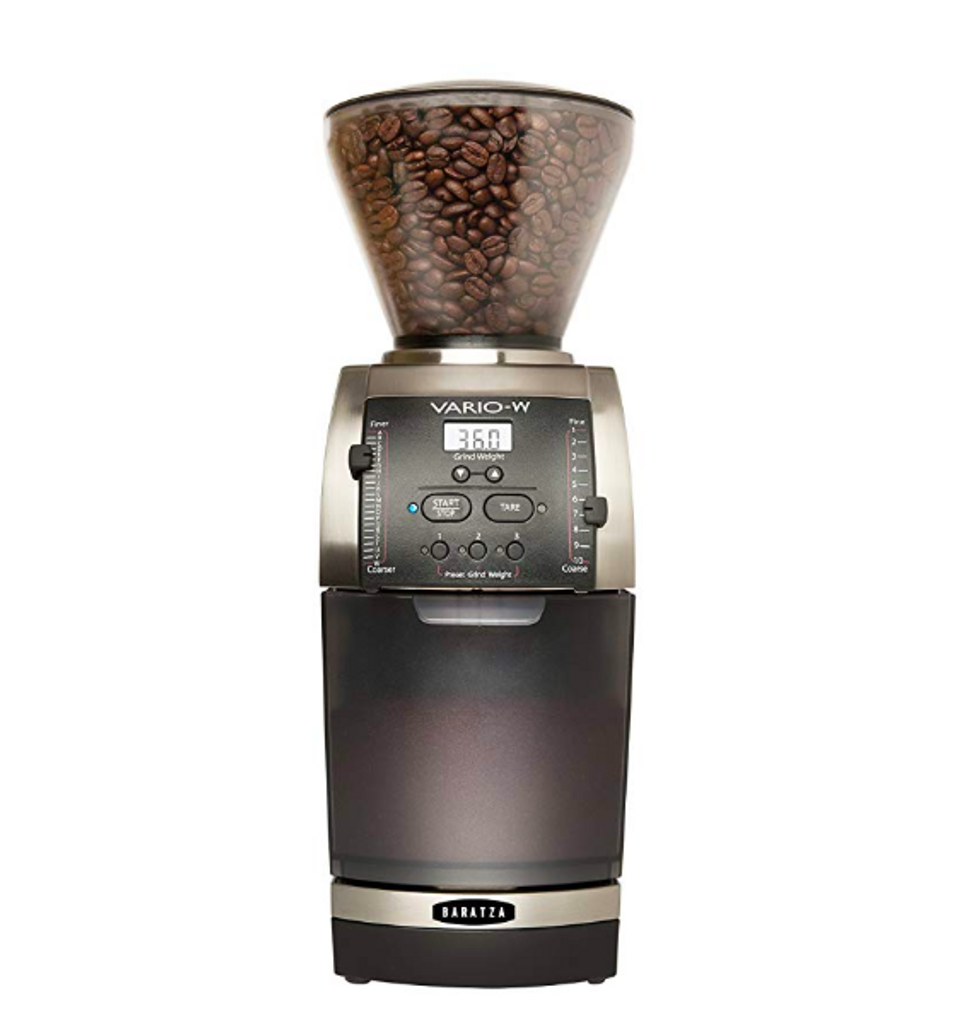 The Goliath of at home coffee grinders. Amazon
If you don't mess around when it comes to your coffee and you're looking for a professional grade coffee grinder for your home, this is it. It has a weight based grinder for better accuracy and offers a spectacular range of different settings. The machine is exceptionally quiet, high quality, and can produce a large quantity of coffee grounds.
So enjoy your new home-ground coffee and the increase in taste you'll notice in every cup. It's a great way to upgrade the best part of your morning without too much hassle or sacrifice. Here's to the best cup of morning joe possible.