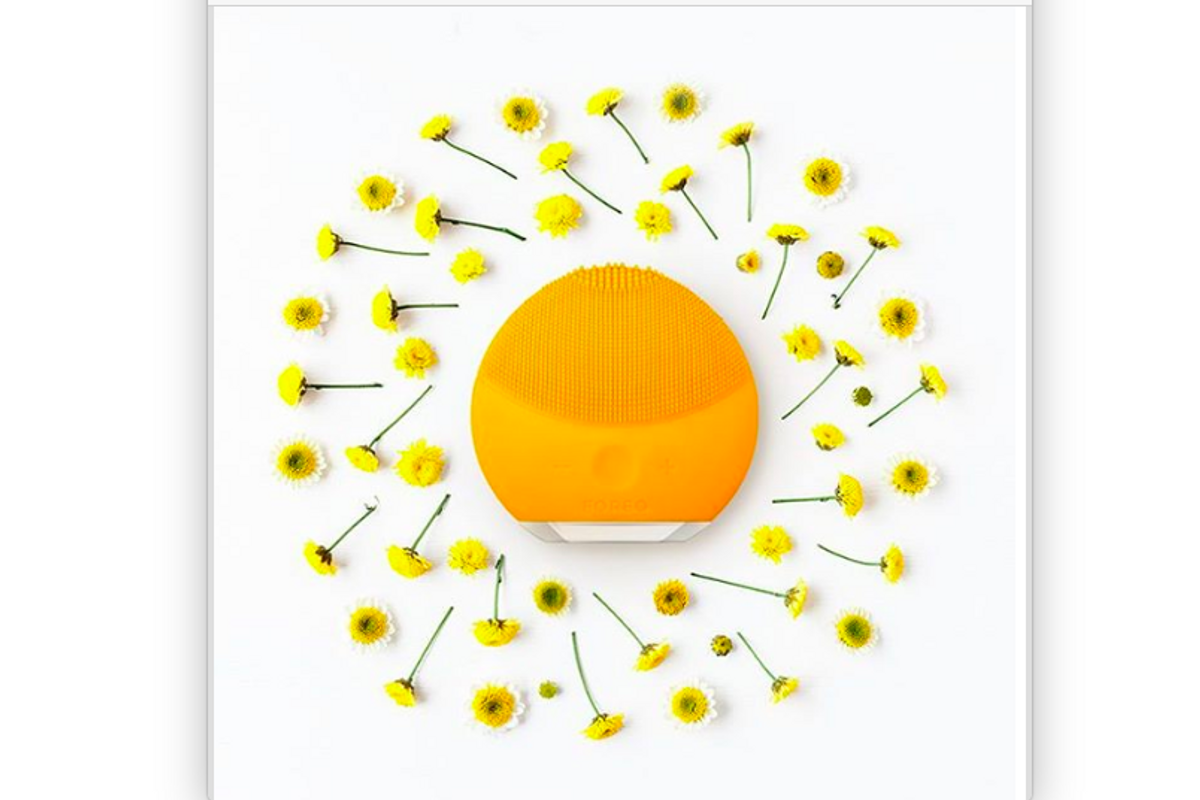 Get Luxury Face Brushes on a Budget
Deep Cleanse With the Best Facial Brushes
Facial cleansing brushes are a great way to deep cleanse your face because the vibrations and movement can penetrate deeper into your pores than just washing your face with your hands. They also help exfoliate the skin to make sure none of your makeup, excess oils, and dead skin cells are left behind. On top of this, they bring a little extra love to your face. Massaging can stimulate the skin to promote healing and lymph drainage to give you a more radiant look.
FOREO came out with a radical new facial cleansing brush, made of silicone. The Luna brush, which comes in a plethora of different colors and sizes, is a modern skincare marvel. The brush is gentle enough to use every day, and they even offer different versions based on how sensitive your skin is. Made of silicone, it is more hygienic than other brushes because of it's bacteria-resistant base and easy to clean surface.
Each color is made for a different skin type.foreo
People are in love with their Luna brushes and it's easy to see why. In as little as a few days you can feel the difference in your skin texture and complexion. The only real downside is that these brushes are very expensive. Ranging from $140- $200 depending on the version, that price simply wasn't accessible to the masses. Due to popular demand, this is starting to change.
Luna released their own tiny version of the Luna which you can get for just $50. The reviews aren't as promising as you'd hope at that price tag, probably due to the much smaller battery featured. Don't be discouraged though because different brands are making their own replicas of the ever-popular brush.
Let's take a look at some great dupe silicone brushes on the market.
Silicone Face Scrubber - $10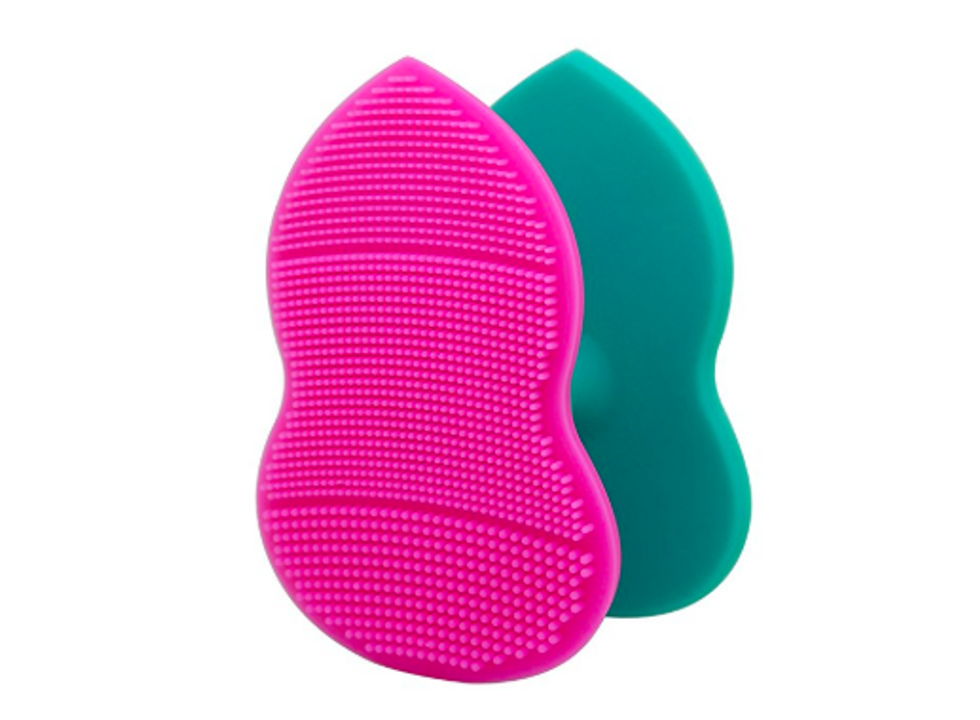 Low maintenance and low cost.Amazon
This is the bare bones of the silicone brush but because it's lacking the massaging power and vibrations, it won't get you as far as the other brushes. Still, it's great for those who don't want something complicated, and it works for sensitive face and body skin for kids and adults with the added hygienic benefit of silicone.

Beauty 360 Sonic Facial Brush - $15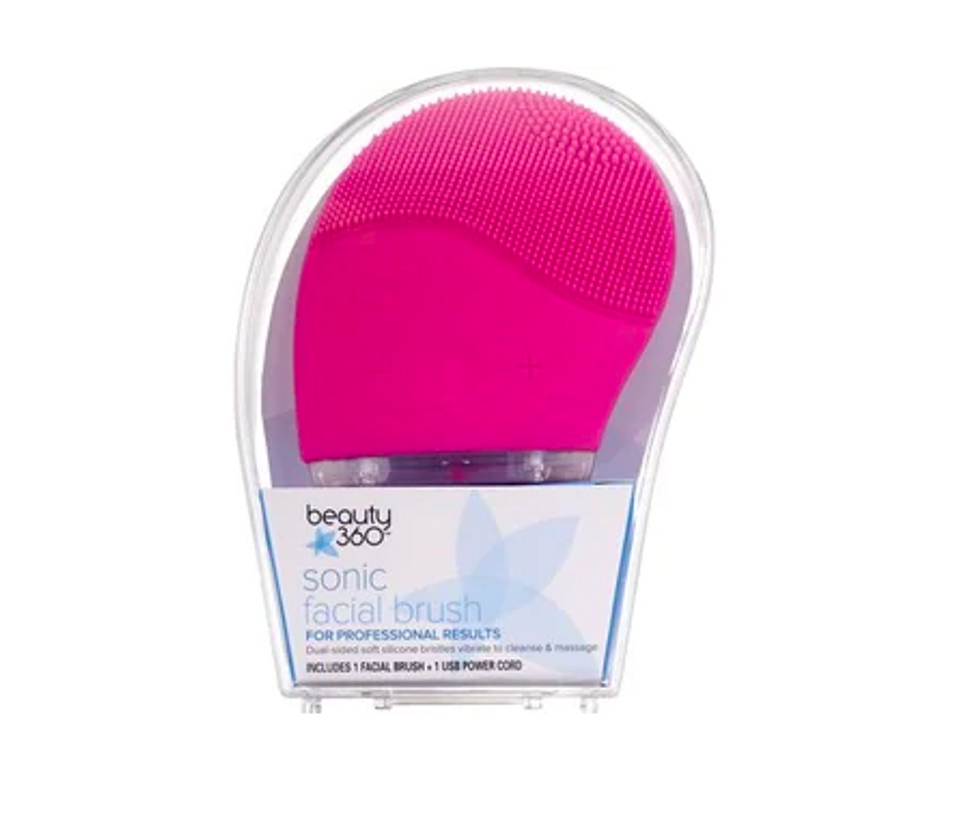 Cute and functional.CVS
At this price everyone should run over to their local CVS and pick up one of these brushes. If you're unsure if this trend is going to work for you, or if you just don't trust beauty products with a big price tag, go for this amazing brush. At $15 it's a great value and you won't be disappointed.

Solo Mio Sonic $37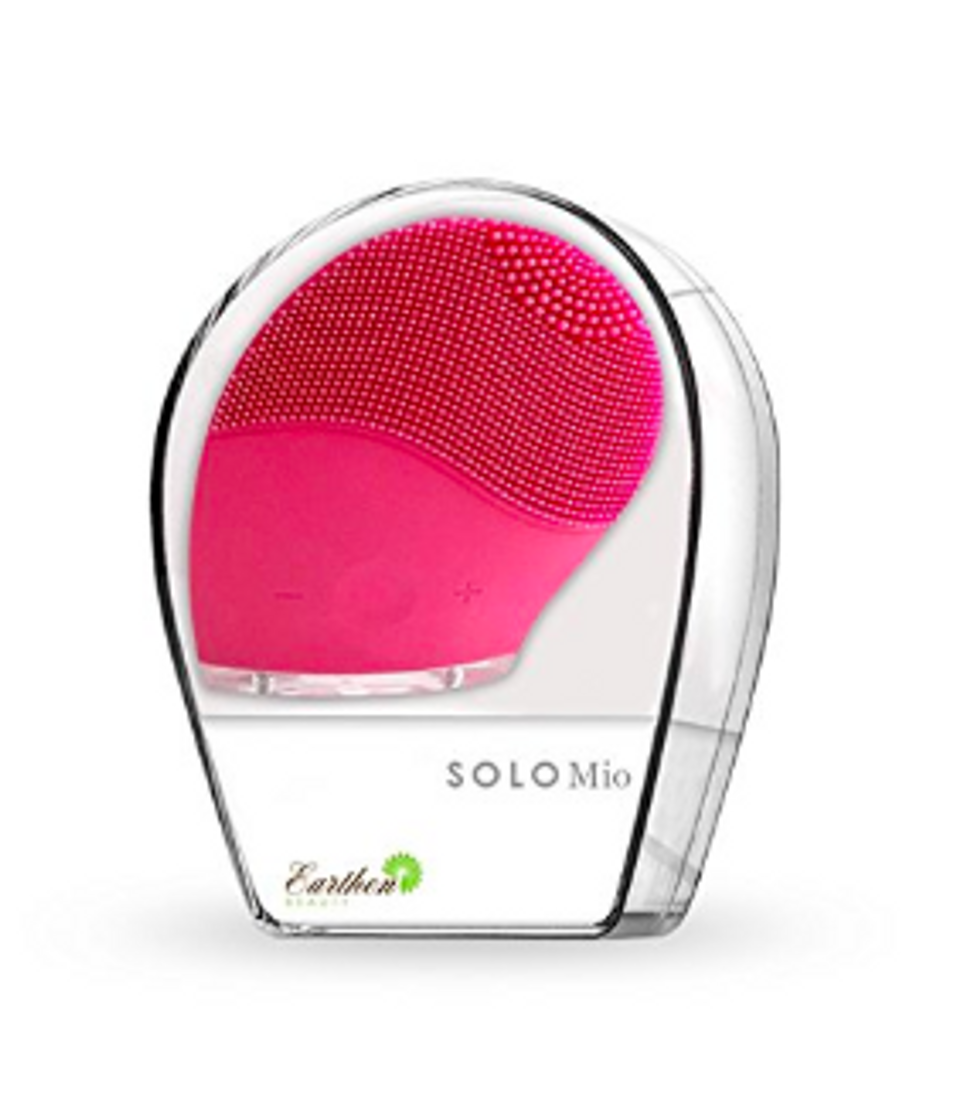 The curve lets you get in every nook and cranny.Amazon
This is a beloved brush with 700+ reviews on Amazon. People love it because it's effective and doesn't cost too much. It's a great portable, rechargeable, powerful facial cleanser.
Now everyone can afford a luxury facial treatment right at home. Do yourself a favor, give your skin a little extra love and treat yourself to an amazing silicone facial cleansing brush. You will notice the difference, and you'll never turn back.