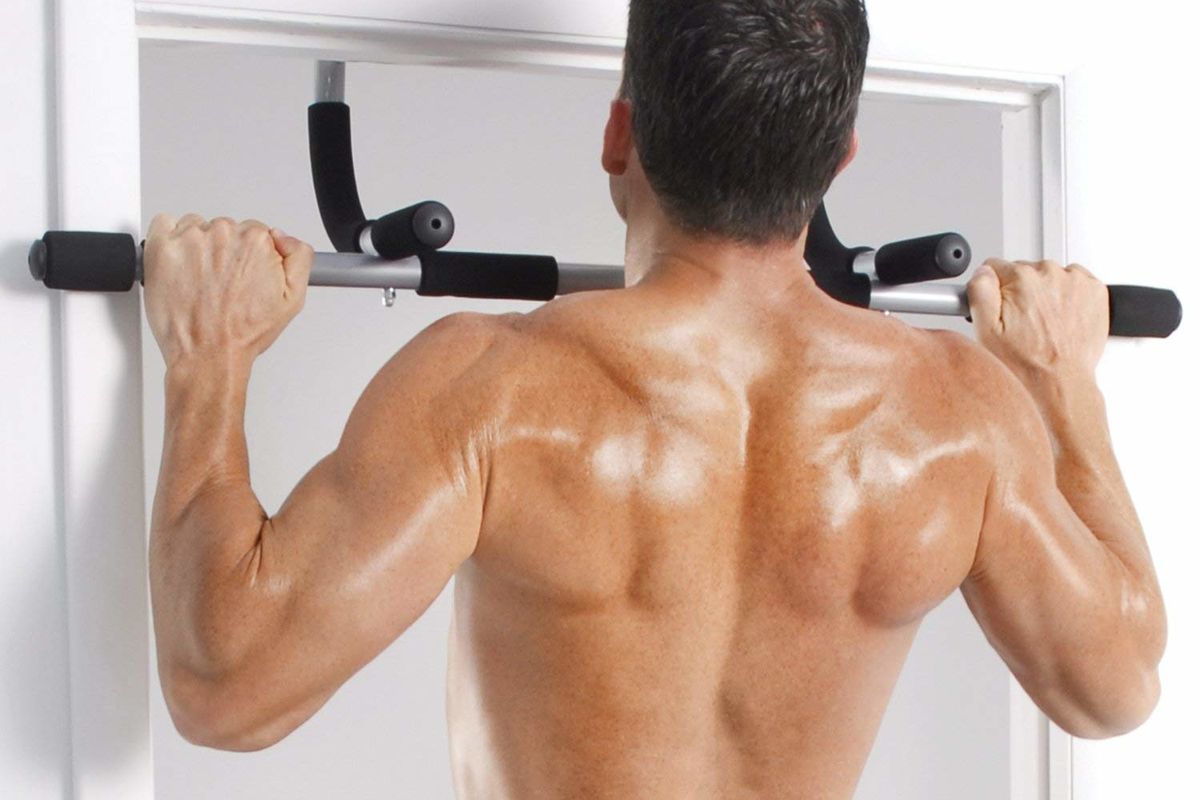 Best Cheap Home Workout Gear
Everybody wants to be in great shape, but not everyone has the time to go to the gym every day or the money to build one at home.
Luckily, there are cheap, quality pieces of workout gear that'll give you the same burn as if you paid for a gym membership or bought a treadmill. Use these right and you'll be well on your way to a solid pump.


$15.49 - $57.99

A good set of dumbbells give you access to all sorts of arm and chest exercises, from bicep curls to dumbbell flys. Your best bet is to get a few sets at different weights, being sure to start low and work your way up. The AmazonBasics brand is easily the most cost-effective option for the quality, and the rubber casing prevents rolling weights from scratching up your floor when you inevitably drop them after a powerful lift.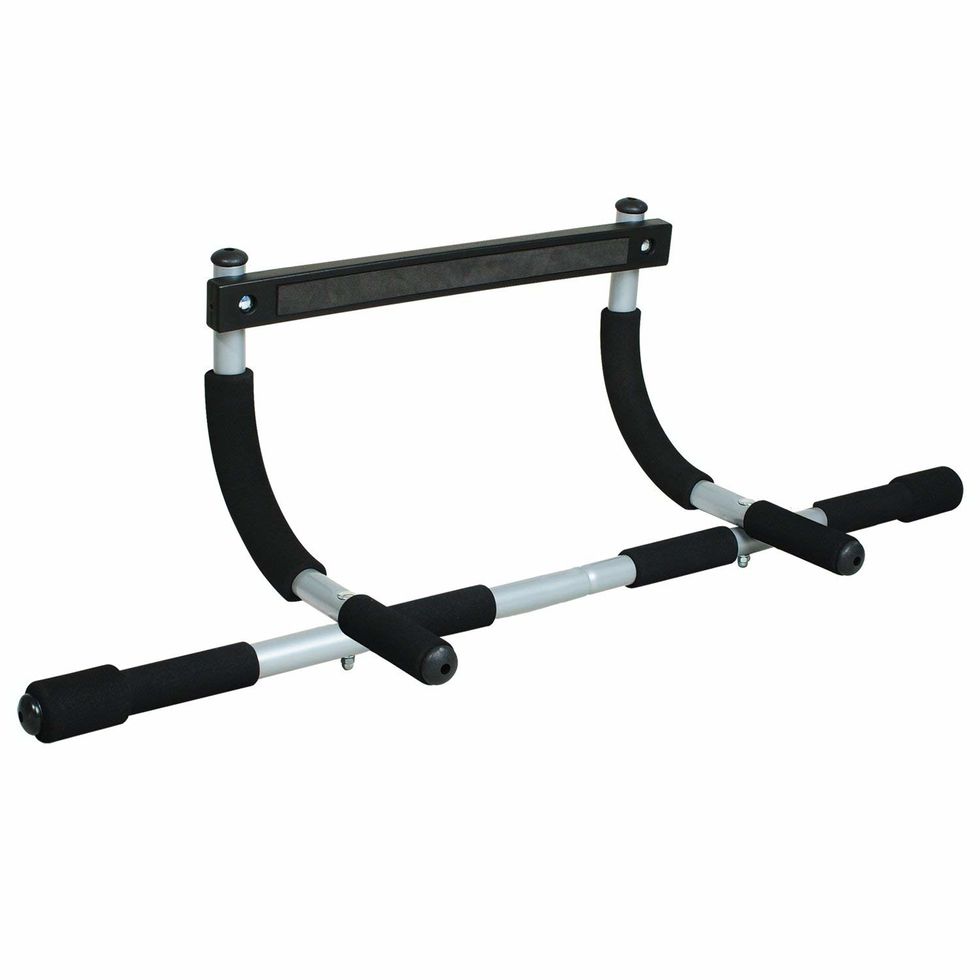 $24.19

Chin ups and pull ups are two of the most effective exercises you can do if you want a powerful torso. The best part is that the only tool you need to do them is a sturdy, suspended bar. Home workout bars like this one hang over your doorway, using the door frame as a locking device. It's absolutely one of the best workout tools you can buy, and the low price point makes it essential.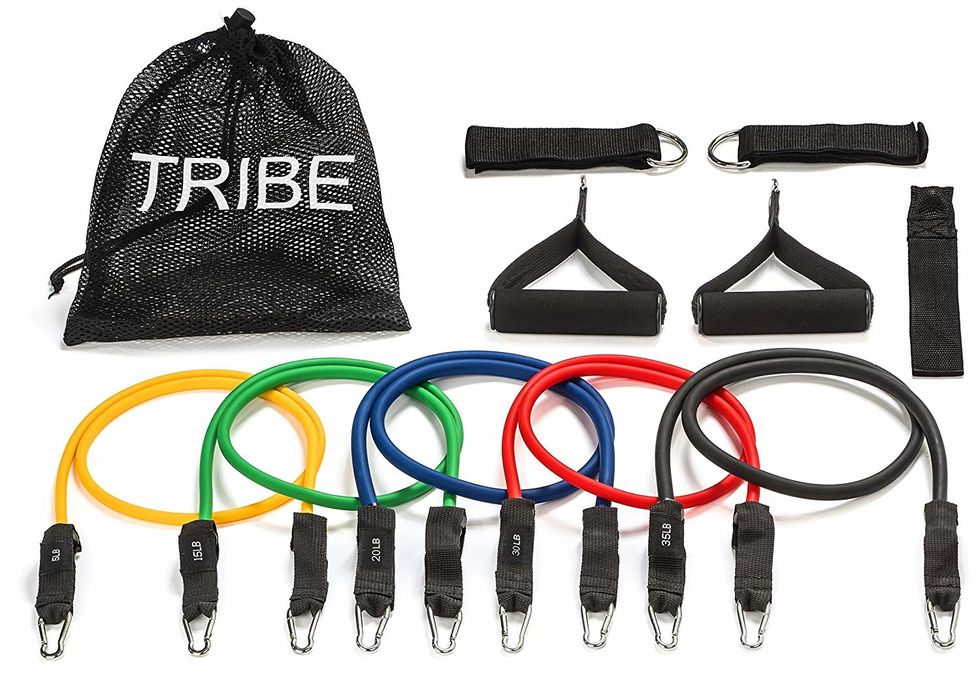 $20.98

Resistance bands are designed to evenly distribute weight across two pulleys, allowing you to perform a huge variety of bodyweight exercises that would otherwise be impossible. The tribe set is great because on top of being super affordable, it comes with five bands of varying weight resistances, which lets you start low and ramp your workouts up as you improve. There's also a lifetime guarantee, so you'll never have to buy another resistance band again.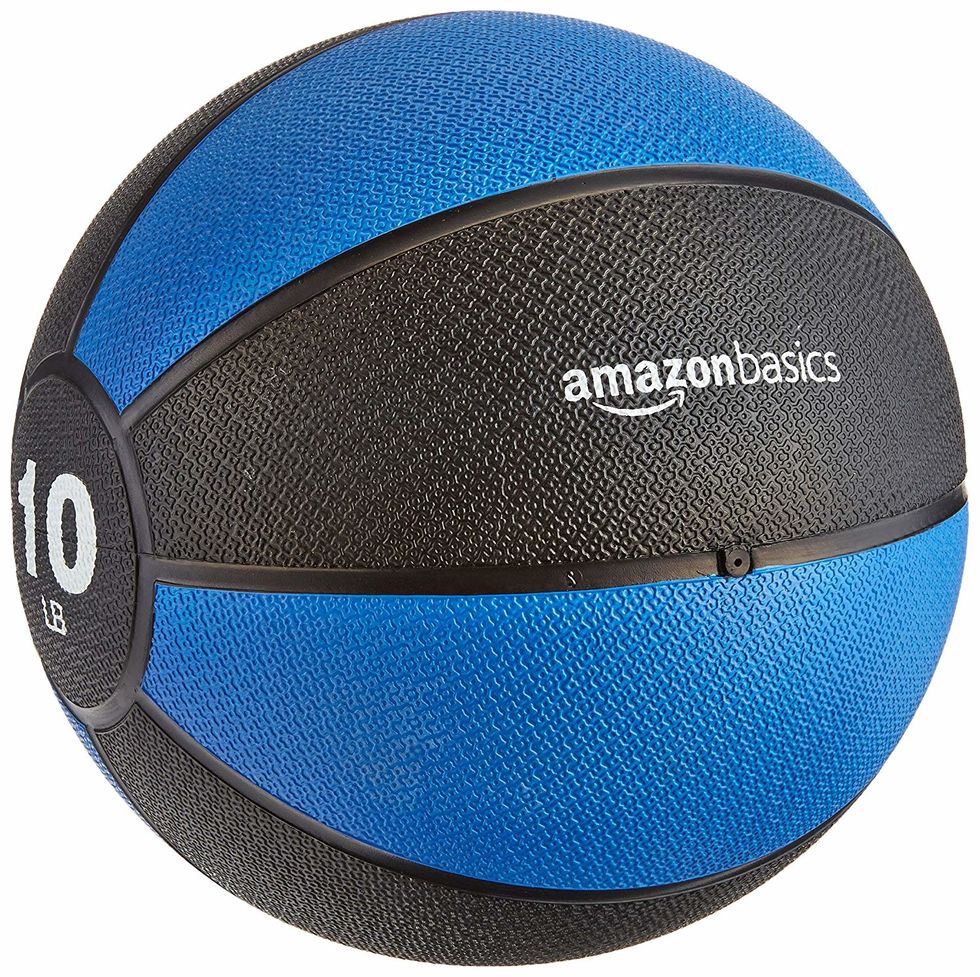 $21.98 - $44.84

Medicine balls are one of the best tools in your arsenal for core work. Crunches are great, but crunches with a medicine ball are sure to slay your abs. As with most of their items, AmazonBasics is a great balance between cost and quality. Considering you probably won't need multiple, buy one at a weight you feel you can comfortably hold and throw without overexerting yourself.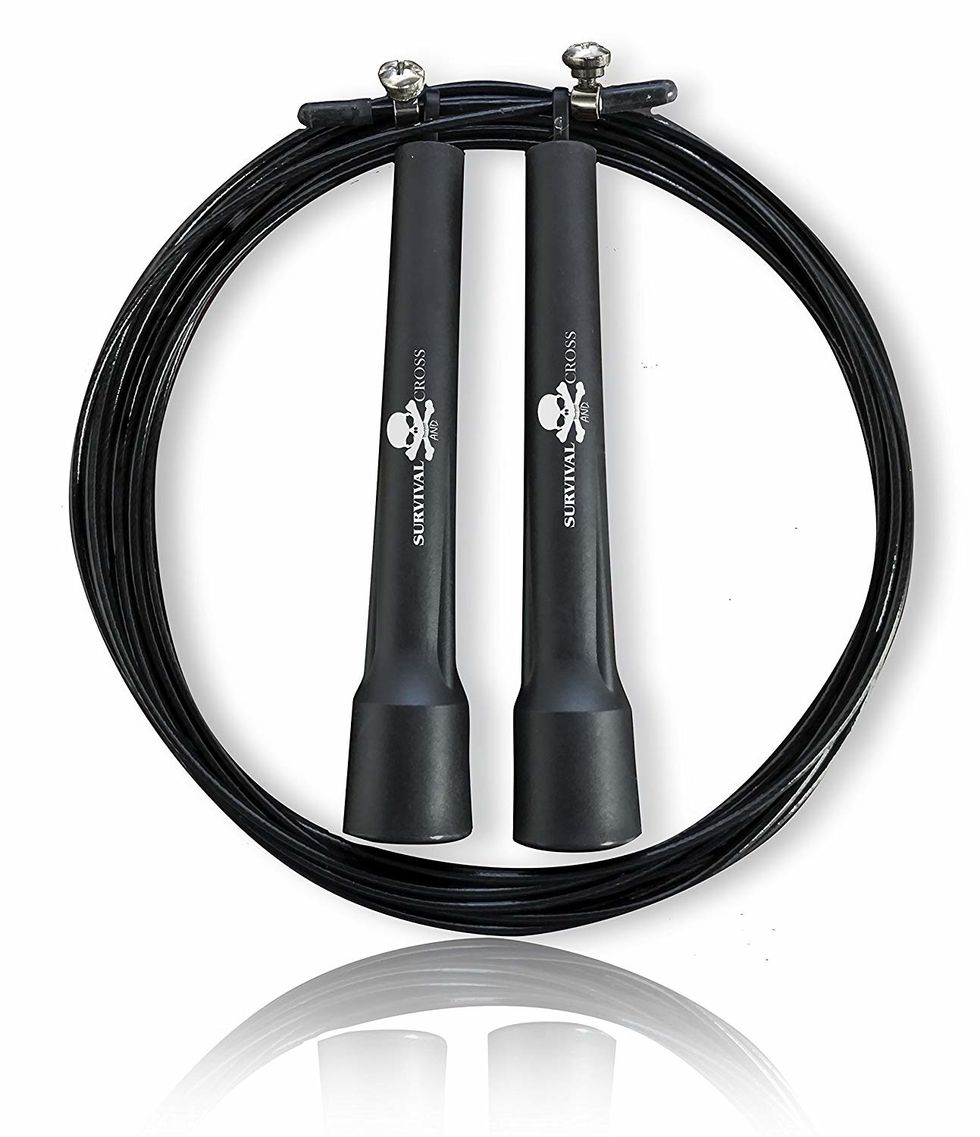 $10.00

Jumping rope isn't just for kids in the schoolyard. It can also give you some of the best cardio workouts of your life. Jump ropes like this are designed to be lightweight, sturdy, and fast, allowing you to challenge yourself without worrying about rope tangles or fraying. The length is also adjustable, so it should be completely customizable to your body size.
shortcode-111-Outbrain]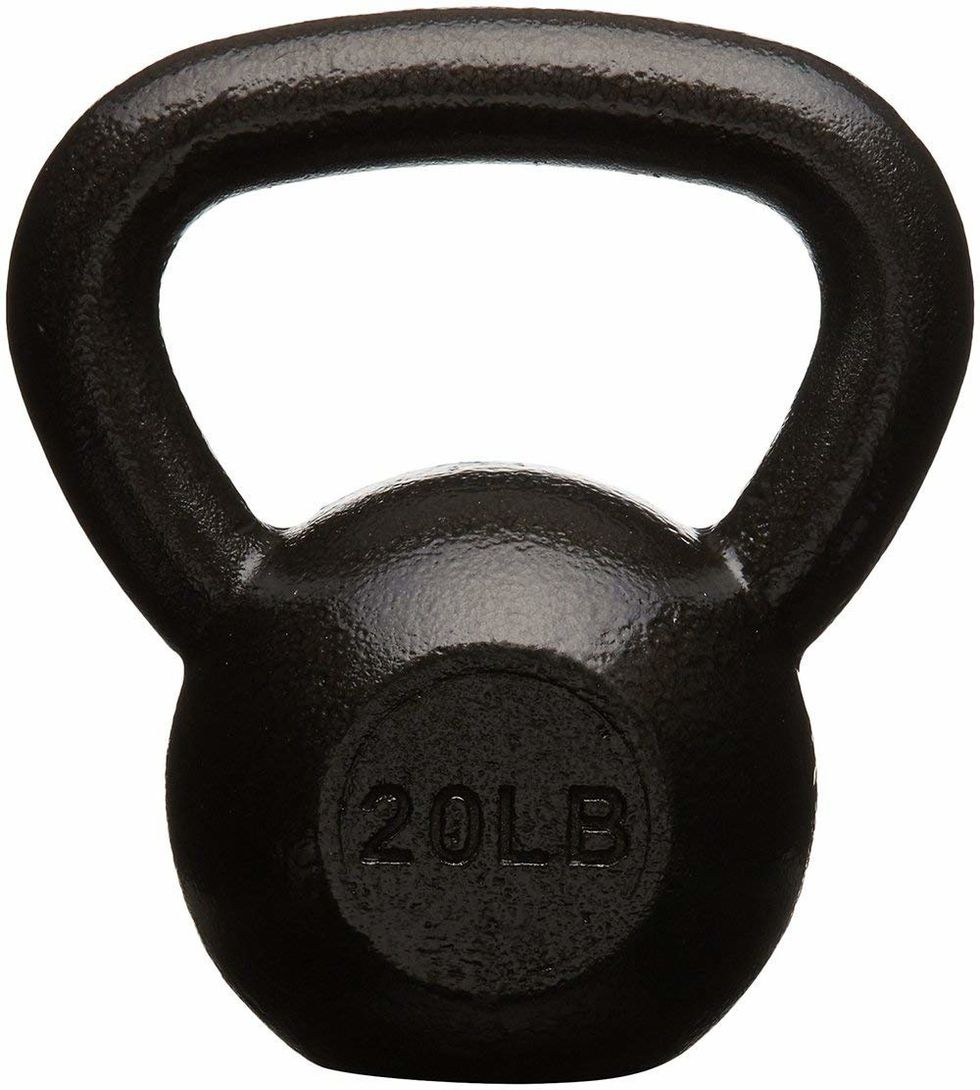 $16.99 - $67.99

Whereas dumbbells are great for upper body work, kettle bells are amazing for lower body exercises like squats and lunges. Similar to dumbbells, your best bet is to buy a few varying weights at 10 pound intervals so that you can start light while still giving yourself space to elevate your routine.
---
Dan Kahan is a writer & screenwriter from Brooklyn, usually rocking a man bun. Find more at dankahanwriter.com
---