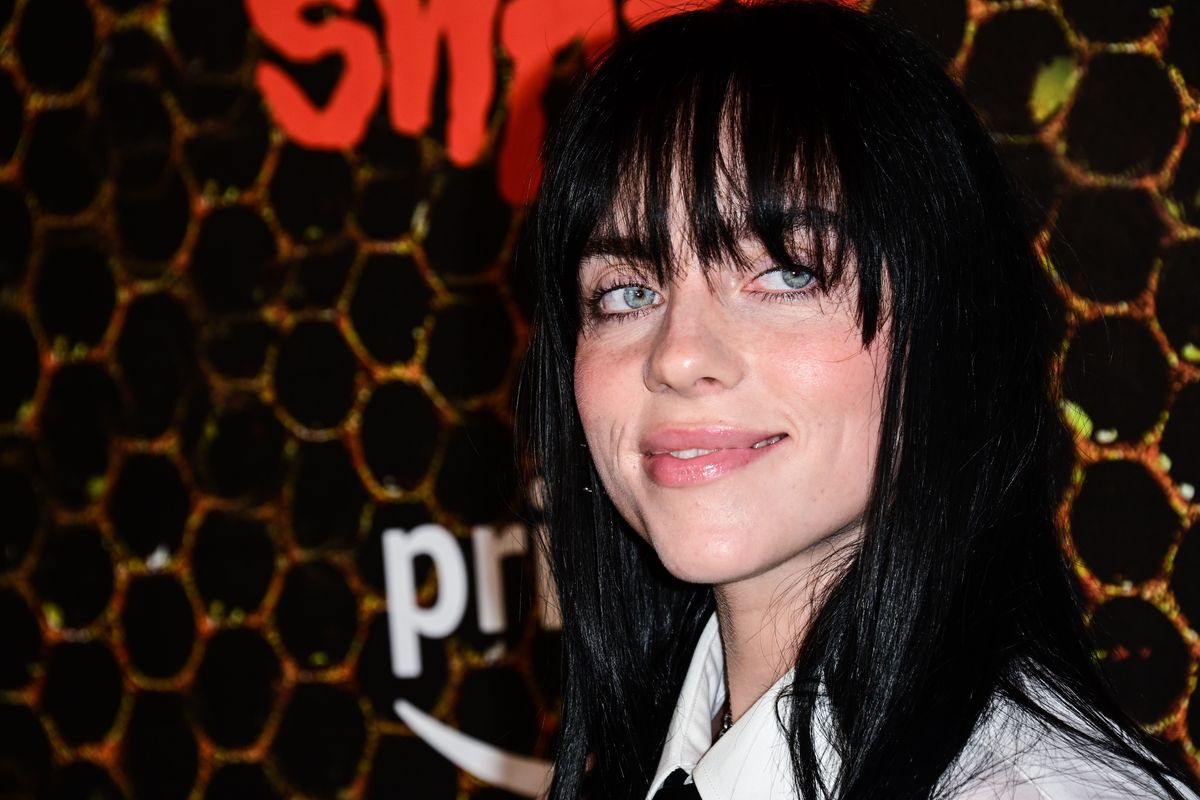 Apparently, Every Singer Is An Actor Now
In the early 2000s, Disney Channel practically ruled the country. We had hit TV shows with budding starlets like
Sonny With A Chance, Hannah Montana, That's So Raven,
and
Wizards Of Waverly Place.
And with each of those shows, came a young female singer that Disney would
eventually
turn into a bonafide pop star.
---
It had to have been written into the Disney contract that if you were in one of their shows, you were forced to go on tour and release music on the side. Some of them worked: Miley Cyrus, Selena Gomez, and Demi Lovato are still dominating the charts with their new, reworked solo careers. We even got bangers from Bridgit Mendler and Raven Symoné via The Cheetah Girls.
But if you didn't want to go the Disney Channel route, there wasn't really a place for the reverse: singers getting into the acting world. For me, there was one musician and one musician only who could grace the silver screen and get away with it: Justin freaking Timberlake. I mean JT in Friends With Benefits? Impeccable. The Social Network? Run him his Oscar.
These days, if you have a few platinum records, you're allowed to enter the acting world. It's a new wave of nepotism that has nothing to do with who your parents are – only if you can hold a tune. I partially blame the Marvel Cinematic Universe, whose only requirement to join is being attractive and ripped.
And although I don't believe you have the right to act just because you're a world-renowned performer, I still stream each and every show or movie these singers are in. Because it's fun to see how they do and how we all pretend they're pretty decent actors even if they aren't.
So, without further ado, here are some of the most notable (and not always in a good way) acting performances from singers as of recent:
Lady Gaga in ​A Star Is Born
While I could barely sit through House of Gucci and I haven't seen Gaga's Harley Quinn in The Joker sequel, A Star Is Born was a masterpiece. Lady Gaga earned a Best Actress nomination at the 2019 Oscar's for her performance as Ally, a struggling artist who falls in love with Jackson Maine (Bradley Cooper).
The movie gave us Shallow, which dominated our radios for almost too long, and there wasn't a dry eye in the house. It landed Gaga multiple starring roles in other films and established her as a threat in the acting world.
Billie Eilish in Swarm
I honestly had no idea Swarm was coming out, or that Billie Eilish was in it until I saw a clip from the trailer on my Twitter. I'm a huge fan of Billie's, so I had to check her out even if it meant she did poorly in the show. I was immensely impressed by her role as Eva, a cult leader who Dre stays with during Bonnaroo.
Billie's performance, albeit short, was both chilling and convincing, where she has a gaggle of young girls willing to do anything for her. Blonde Billie leads therapy sessions with the damaged Dre that still haunts me as I write this.
Harry Styles in Don't Worry, Darling
One of the most talked about movies of 2022. And not because of how good it was. Don't Worry, Darling wasn't Styles' debut to the acting world (see the basically wordless Dunkirk), but it may as well have been. It was Styles' first star role alongside Florence Pugh.
I'm a die-hard fan of his, so I'll keep my thoughts at bay. It wasn't my favorite performance by a singer (he's no JT), but I think there are other, less confusing roles he would shine in. As for his shotty (I don't care even if it was on purpose) American accent, no comment.
Rihanna in Ocean's 8 
The female-based Ocean's movie was a hit all across the board. I too would love to break into the Met Gala. And Rihanna's performance is amazing, as she has no trouble taking on the role of badass girl boss because that's just who she is.
I am fully convinced that real-life Rihanna would be capable of pulling off a heist seamlessly, so this movie was just a shoo-in for her. No notes for Ri-Ri, as per usual.
Bad Bunny in Bullet Train 
With previous cameos in Narcos: Mexico and the ninth installment of the Fast and Furious movies, Bullet Train was Bad Bunny's first big role. Bad Bunny plays "The Wolf," an ex-member of a drug cartel and assassin. While they kill him off relatively quickly and then pull a Weekend At Bernie's with his body, it's still a pleasure to watch.
The movie has literally everyone in it, including Brad Pitt, and the ever-handsome potential James Bond, Aaron Taylor-Johnson.