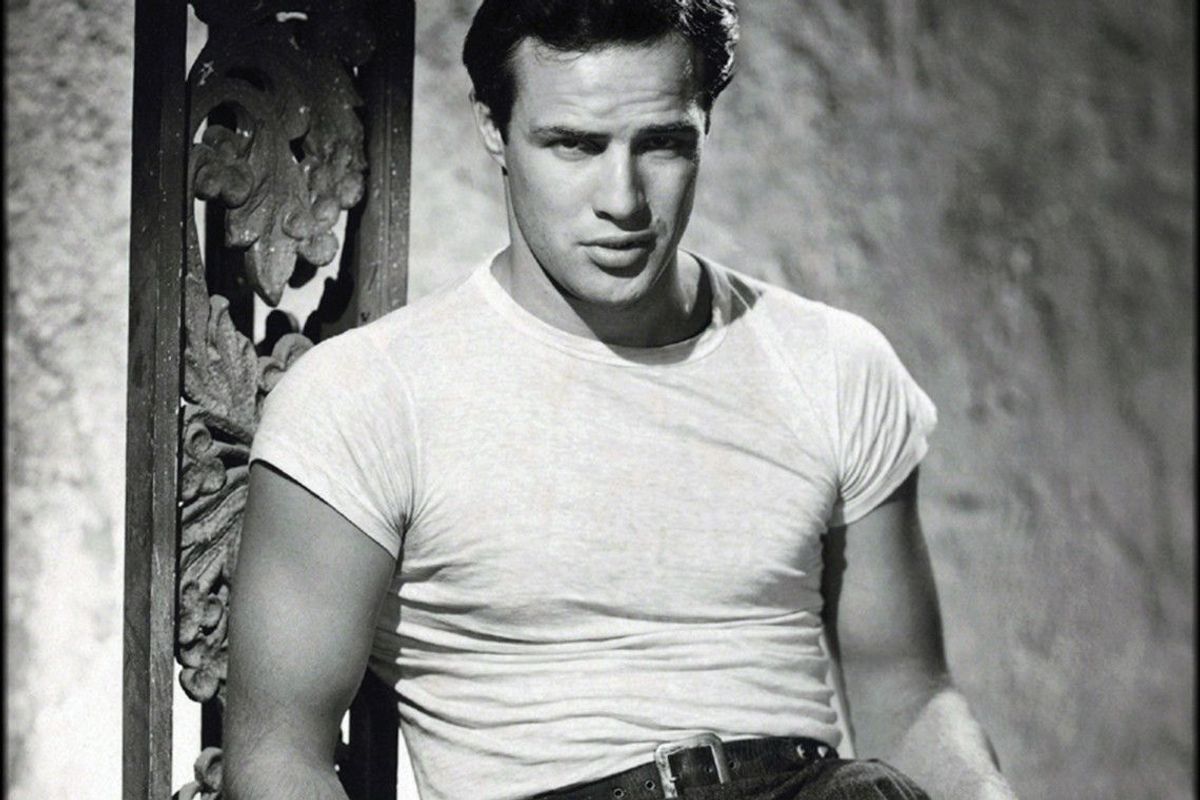 Most Affordable Undershirts For Men on Amazon
While undershirts aren't the most fashionable clothing accessory, they are a necessary base layer for any sweaty individual. But, as with everything, you get what you pay for when it comes to undershirts. You want something durable and breathable, something that will conceal your pit sweat but that won't suffocate you with its thick cotton. Luckily for you, we've compiled a list of the best undershirt brands, so you'll be able to stay cool, sweat-free, and embarrassment-free all summer long.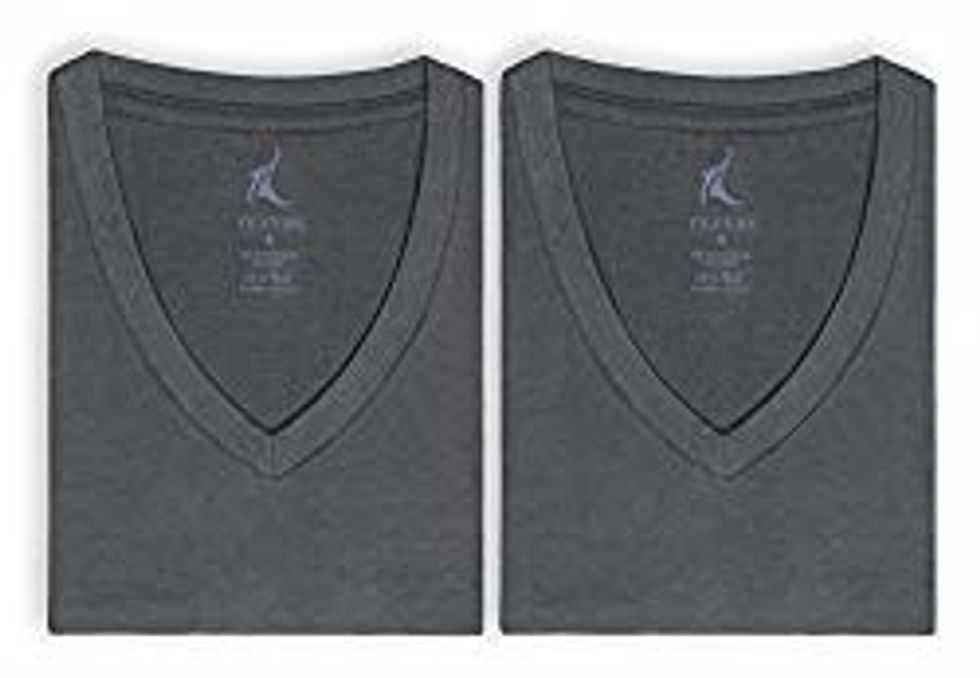 These affordable undershirts from Texere are 70% Bamboo Viscose, making them organically sustainable and biodegradable. They come in packs of 2 and are guaranteed to "be more absorbent, odor resistant and hypoallergenic than other cotton undershirts available on the market."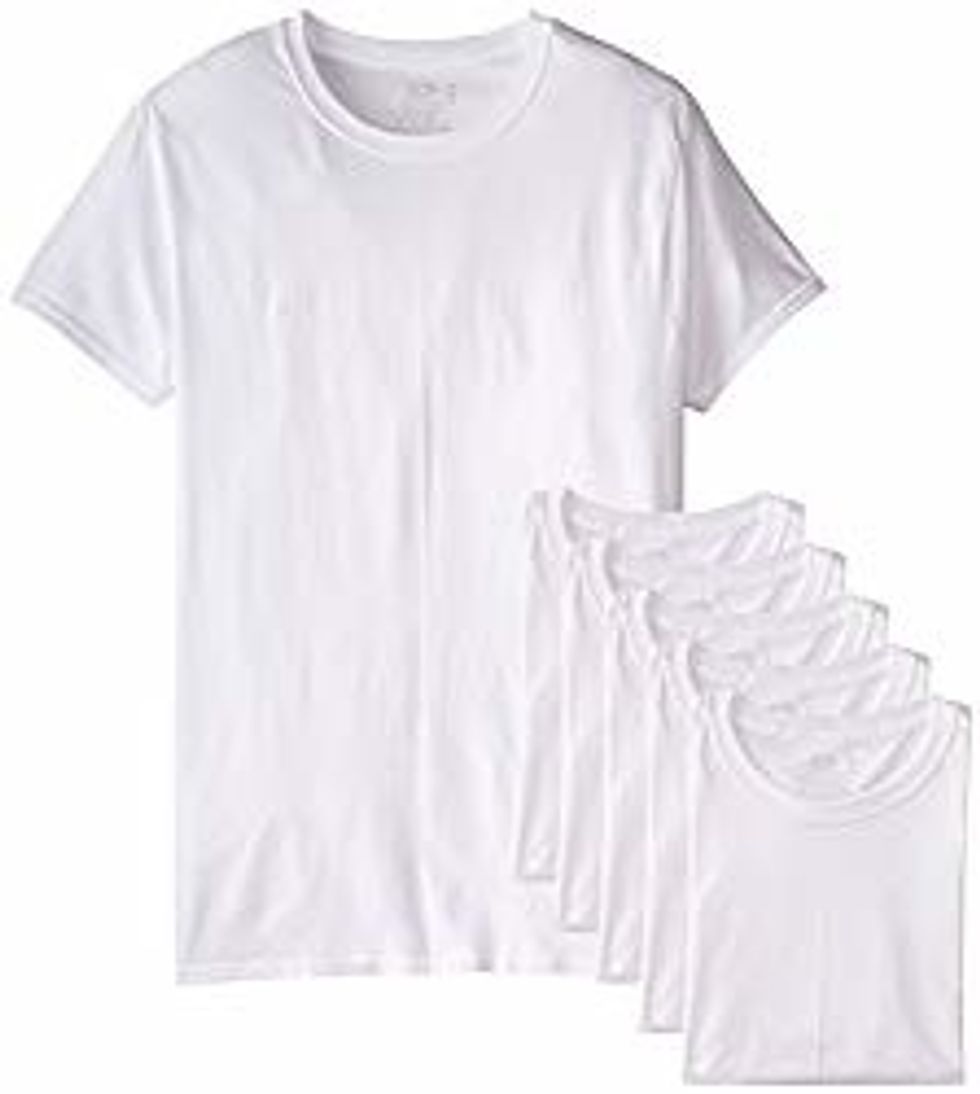 Designed to stay tucked all day long, Fruit of the Loom is a classic undershirt brand that is well-known for its high-quality, affordable shirts. Designed with a soft cotton fabric that's both comfortable and sturdy for machine washing, the shirts' signature lay flat collar keeps its shape, with the sleeves designed to prevent unwanted peeking from underneath your outer shirt. Each undershirt features Dual Defense, providing "moisture wicking and built-in odor protection."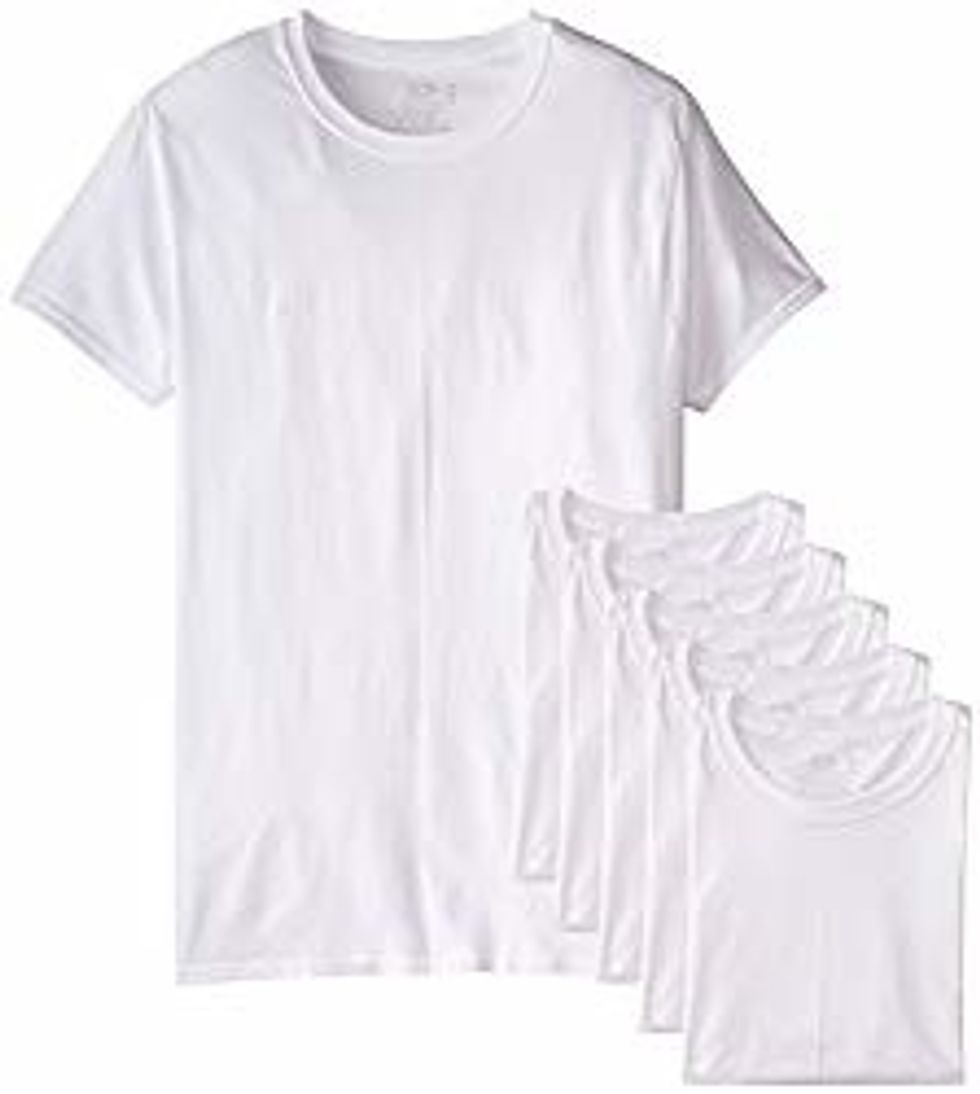 Eji's sweat-proof undershirt is 100% guaranteed to stop armpit sweat marks. Each shirt has a waterproof layer under each armpit, making sure you stay bone dry all day. This means no risk of sweat leaking out, and along with the shirts cotton fibers, Ejis undershirts capture and hold odor, so you stay fresh all day.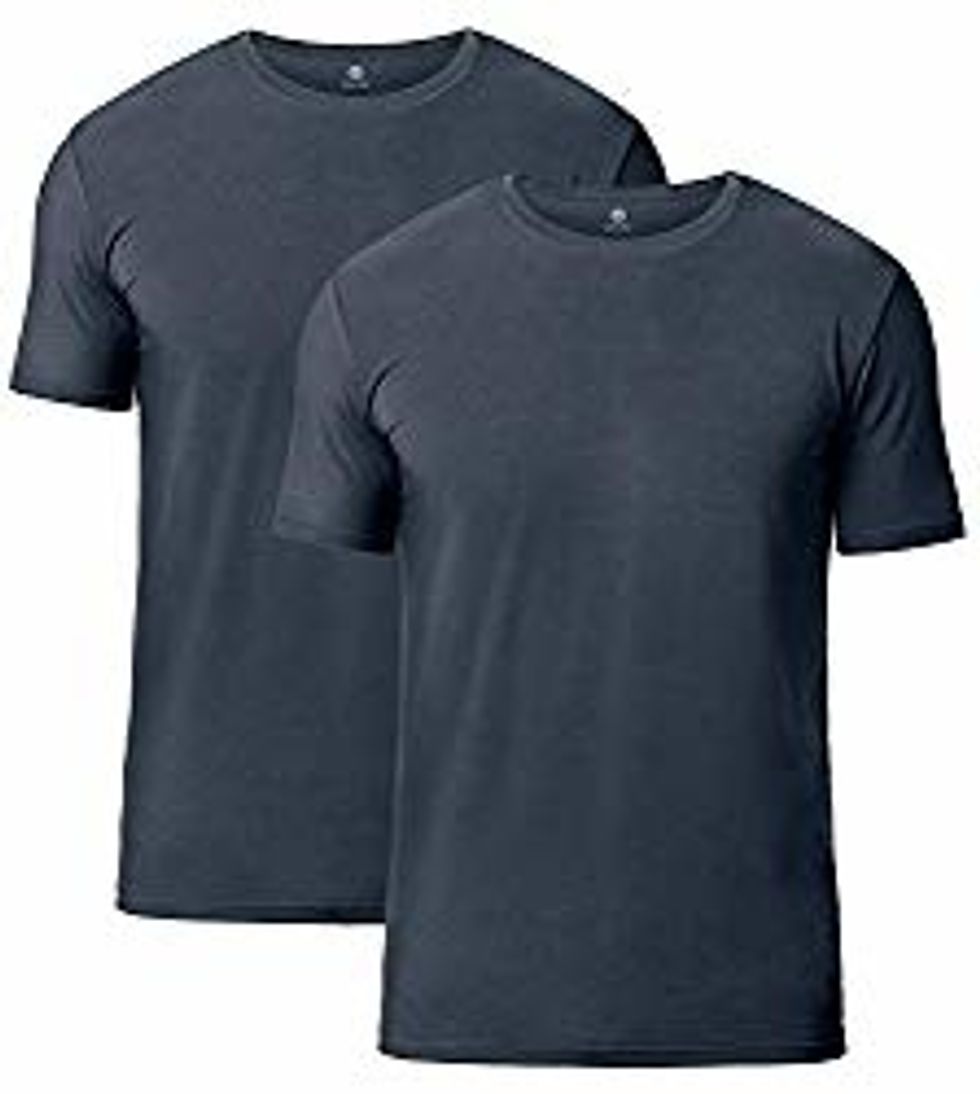 LAPASA's high-quality undershirts can be worn as either a base layer or a stand-alone fashion choice. The shirts are 88% modal and 12% spandex fabric, providing a silky touch and next level softness. The shirts' reinforced stitching around the neck and shoulders also provide extra durability.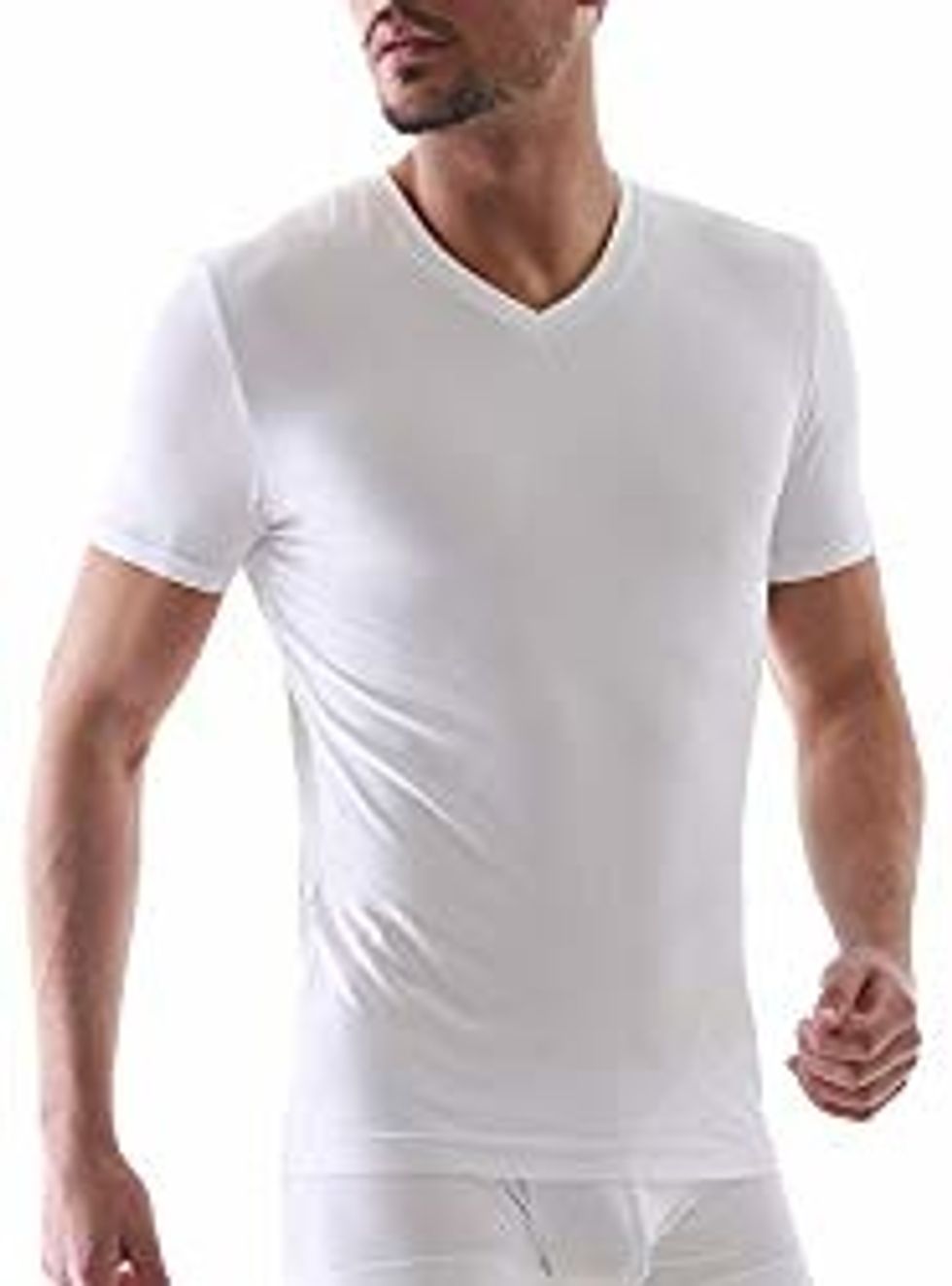 The David Archy brand is known for high-quality essentials. Made of 95% Bamboo Rayon and 6% spandex, these shirts offer next level comfort and durability. With flat lines around the neck of the shirt, the David Archy undershirt is fitted and perfect for peaking out of a button-down, and because of the shirts unique composition, it won't stretch out after machine washing.