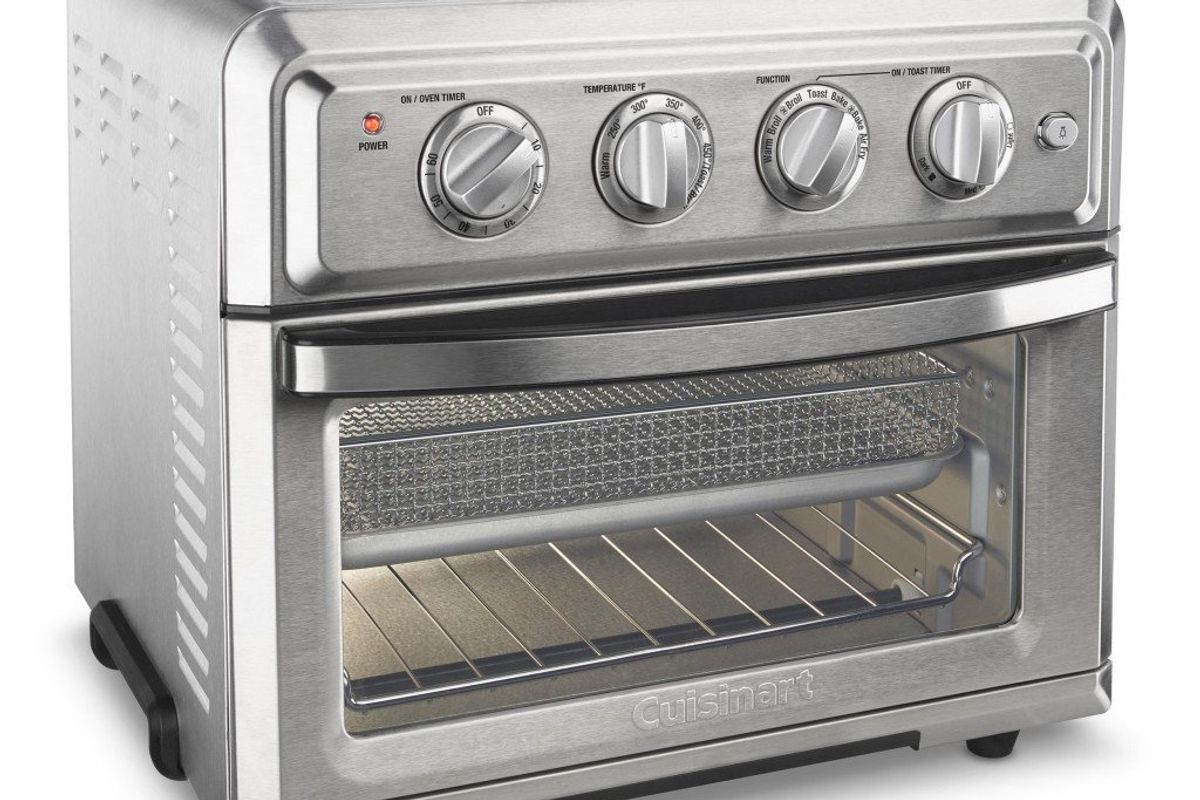 Best Toaster Ovens
Always get the perfect toast on your toast.
Toaster ovens might be the most overlooked essential for people's kitchens.
"But it's just a toaster!" you think. Alas, a great toaster oven is so much more. It's the difference between a perfectly crisp slice of morning toast and a charred pile of ash, the difference between reheating your leftover pizza to perfection and gross, rubbery cheese. When putting together your dream kitchen, don't forget about the toaster oven (it's the best), especially when there are so many great options to fit any budget.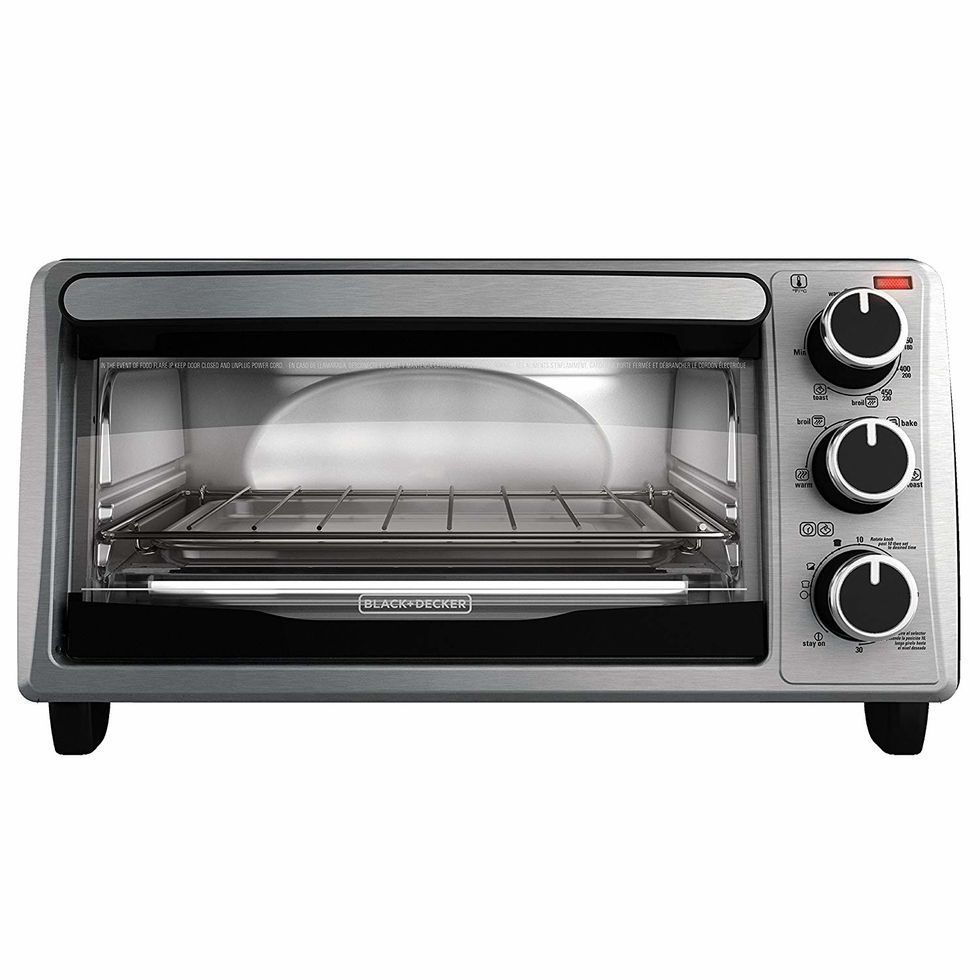 $29.92
For under $30, the BLACK+DECKER 4-Slice Toaster Oven provides all the basics you'll ever need from your toaster. As the name suggests, the oven is meant to evenly toast up to four slices of bread at once. The inside is also big enough to fit a nine-inch slice of pizza, and a removable tray at the bottom makes cleaning crumbs hassle-free.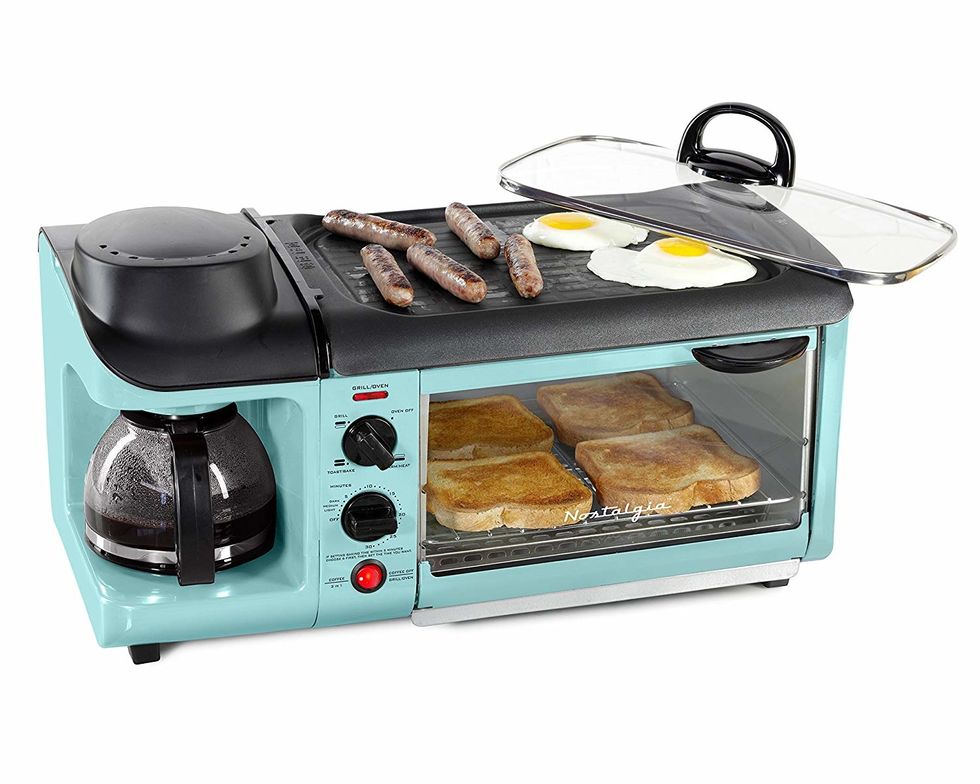 $72.72

Easily the most unique option for a toaster oven, the Nostalgia Retro Breakfast Station comes equipped with a coffee maker and griddle too. It's an awesome option for a compact kitchen, allowing you to handle all your breakfast needs without taking up too much space. The station comes in red as well, but the aqua color scheme recalls a trendy 50s diner aesthetic.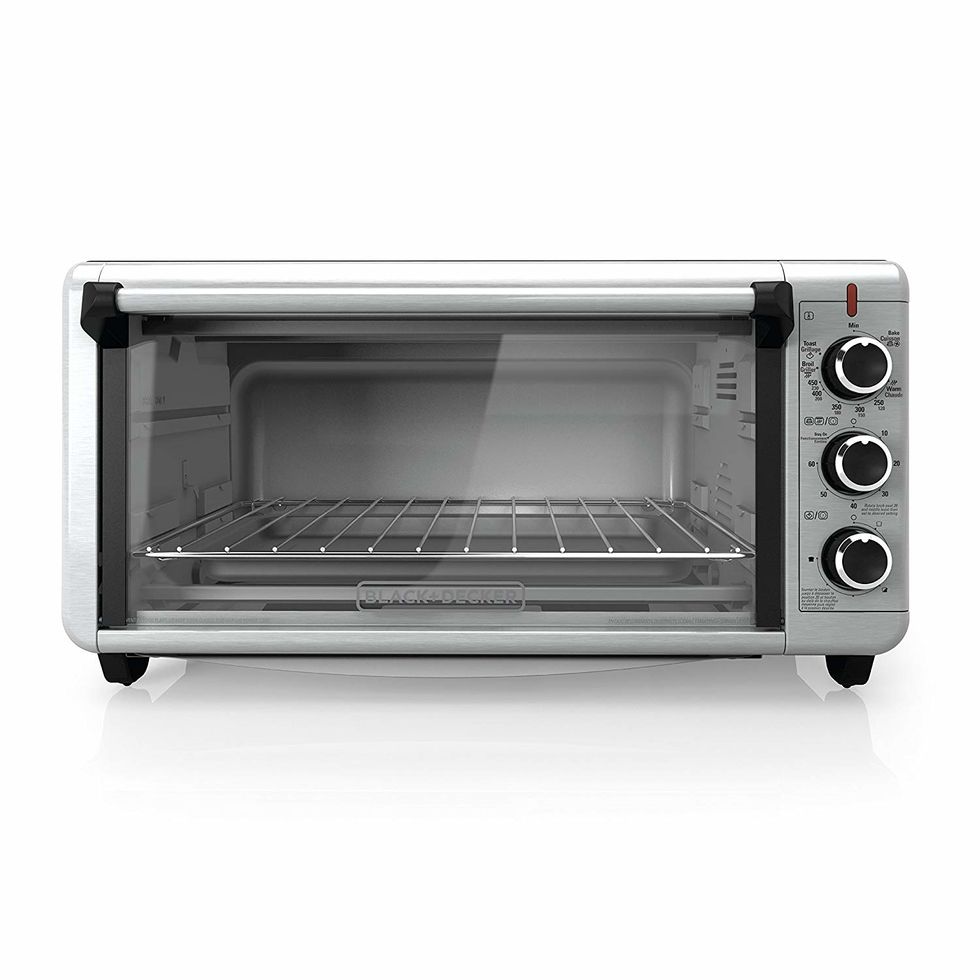 $76.68

The BLACK+DECKER 8-Slice Toaster Oven is a great middle-grade option for any home cook. A fully enhanced version of the smaller 4-Slice option, the 8-Slice size features an extra-wide interior large enough to handle 9"x13" oven pans and full 12" pizzas. Moreover, the oven has four distinct heat settings, allowing you to perfectly bake, broil, toast, or warm up your food.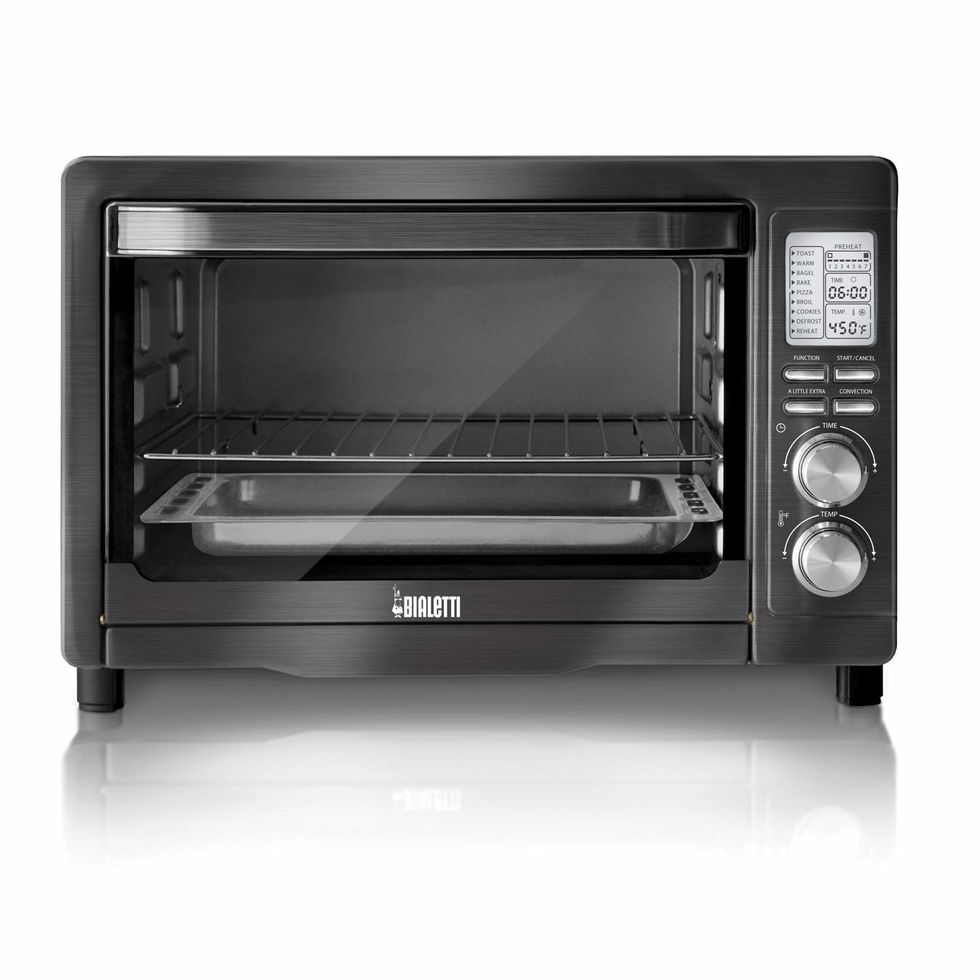 $79.99

Bialetti's convection toaster oven is made from stainless steel, making it a sleek, durable option fitting for any modern kitchen. While not as wide as some of the other options, it makes up for its size with increased functionality. These include an 1800 watt heating system with temperature control, allowing for nine distinct cook settings, ranging from bake and broil to cookie, bagel, and defrost.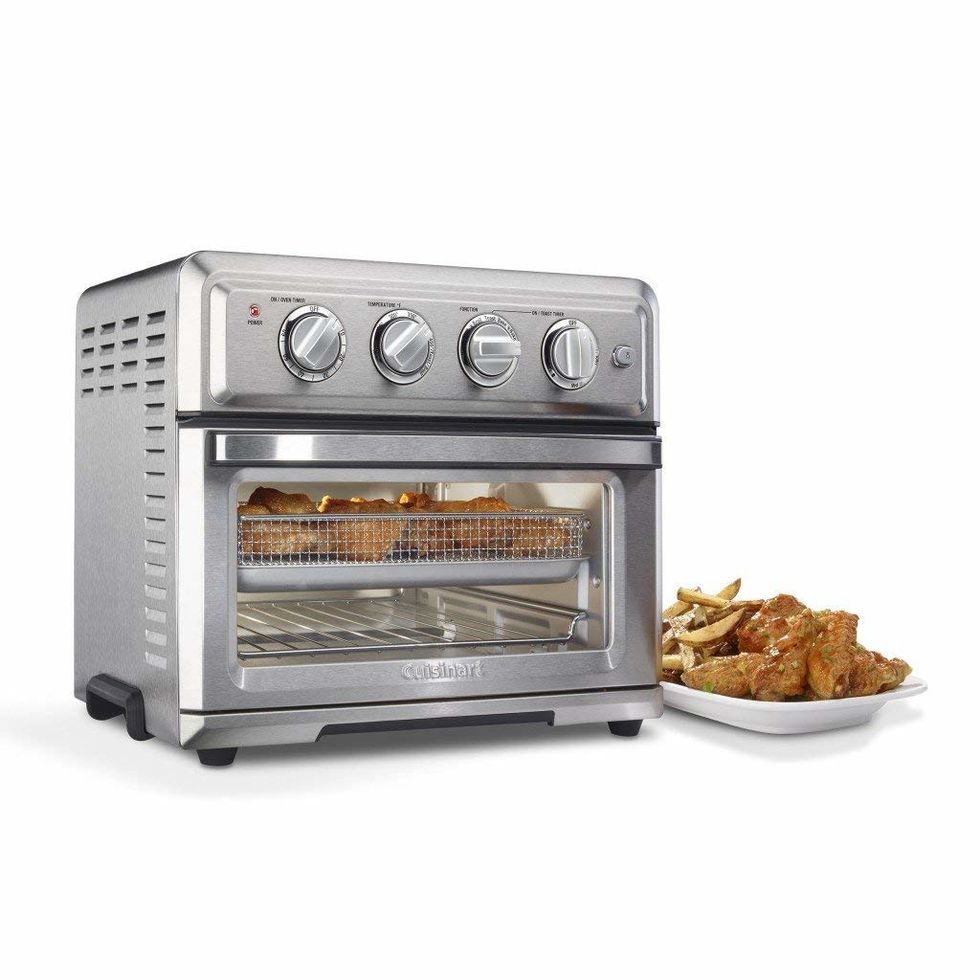 $170.96 + $16.99 Shipping

Cuisinart usually offers the best high-end kitchenware options on the consumer market, and their toaster oven is no exception. On top of providing all the standard features of a typical toaster, Cuisinart's toaster oven has air frying capabilities, meaning it uses ultra hot air for frying food (like chicken) without the need for high-fat grease. For a range of cooking options, it's a fantastic addition to your kitchen.
---
Dan Kahanis a writer & screenwriter from Brooklyn, usually rocking a man bun. Find more at dankahanwriter.com
---