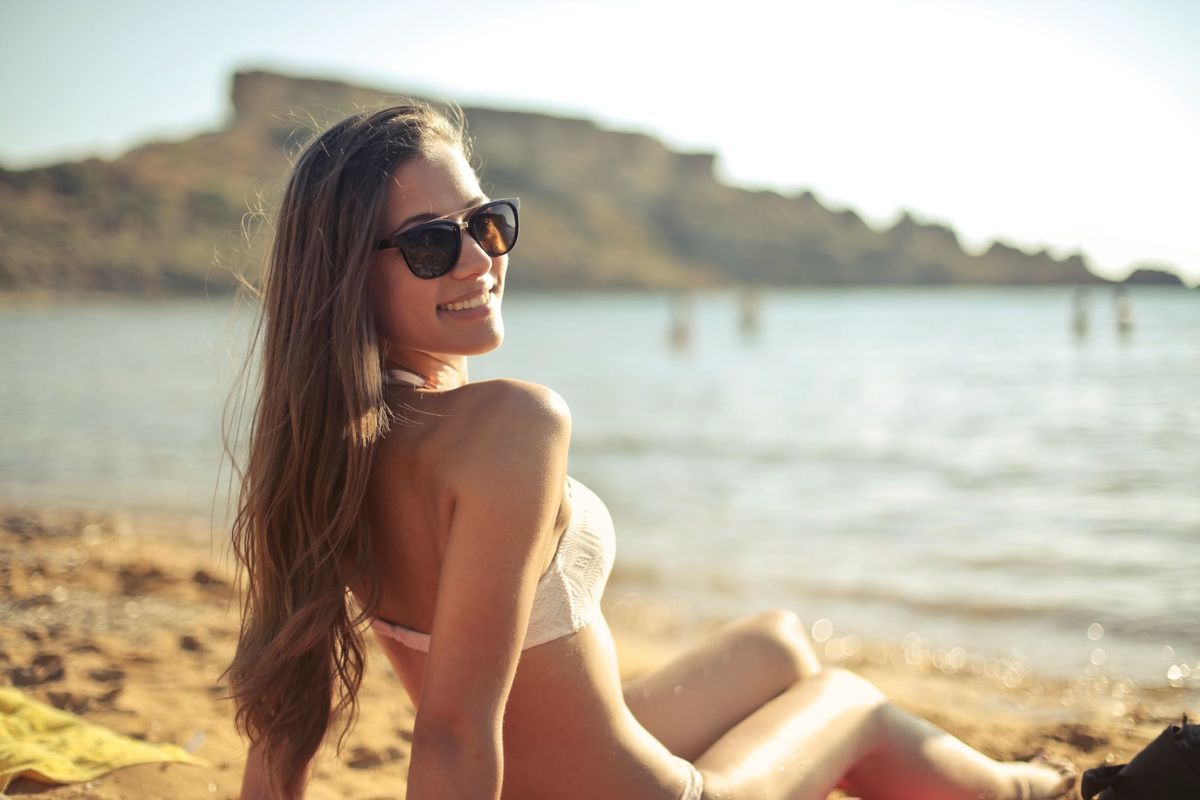 The Best Self-Tanners to Get That Natural Summer Glow
Get that golden glow a safer way
Summer is finally here, meaning beachy types are seeking that sun-kissed bronze glow. But the harmful rays of the sun can wreak havoc on our skin, causing premature aging or worse. Blisters and burns are no fun, and peeling is so unappealing. What to do? Before you hit the pool looking pale and ghastly, think self-tanners. With many on the market, the old-school, terribly stinky, "Oompa Loompa" orange tanners are a thing of the past. Natural-looking tanning is at your fingertips with these five Topdust-approved and recommended choices for summer skin that sizzles.
Loving Tan 2 HR Express Self-Tanning Mousse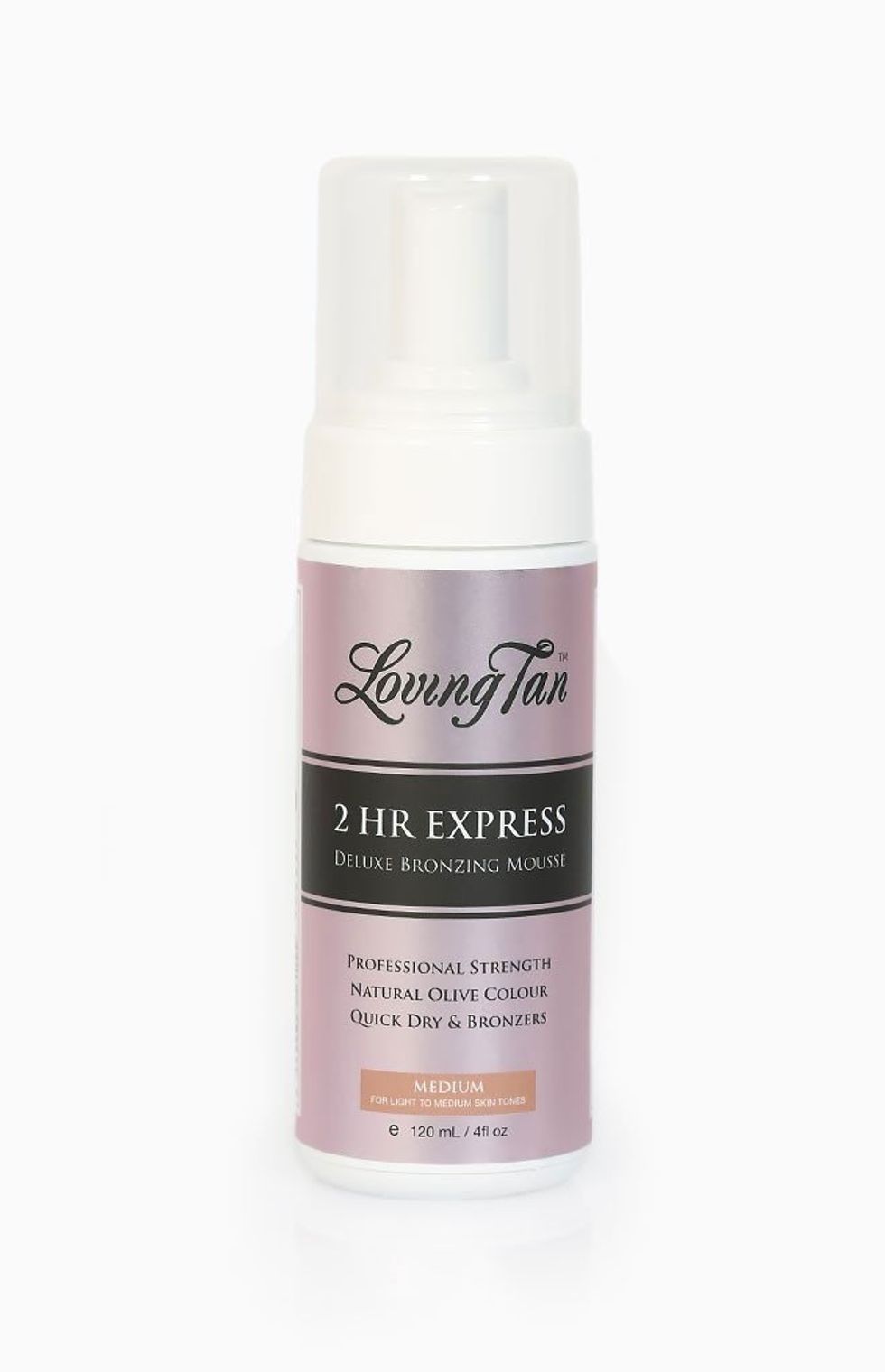 Loving TanVia trndbeauty.com
Light and airy, Loving Tan 2 HR Express Self-Tanning Mousse is fun to apply, gives a glow immediately, and in two hours, the tan deepens and can be washed off whenever you are ready to call it a day. You love the feel of mousse for your hair, and now you can use it everywhere! The express formula dries in seconds and smells fantastically summer fresh. No streaks and no sweat. For a quick fix, you'll love Loving Tan.
Cost: $39.95 for a 4oz. Bottle
Fake Bake Flawless Self-Tanning Liquid & Professional Mitt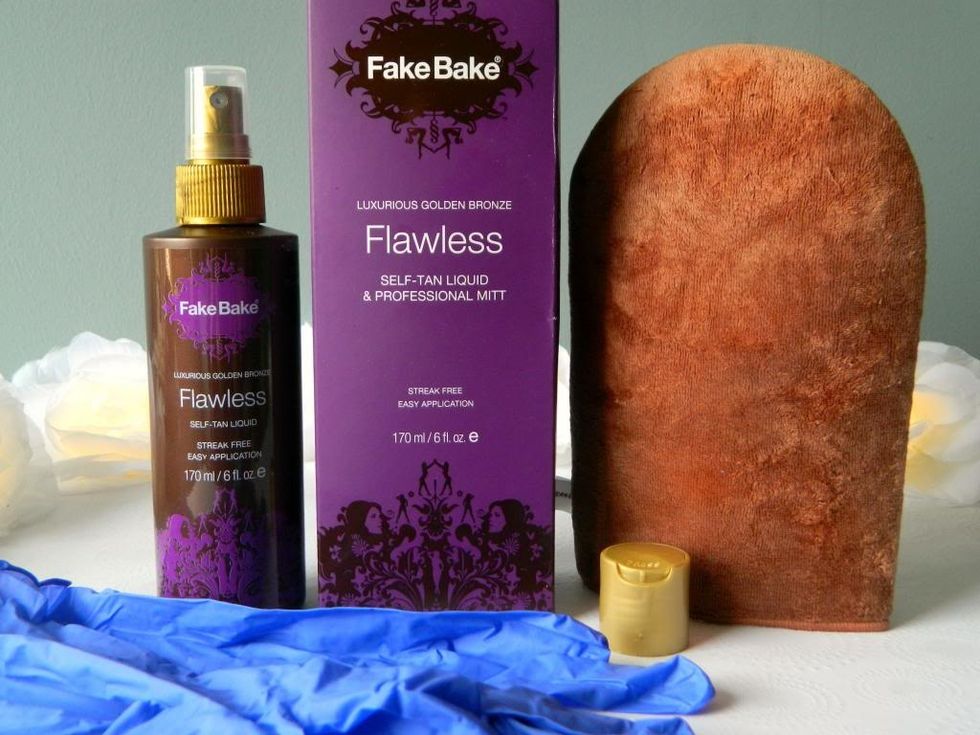 Fake Bakebelle-amiebeauty.blogspot.com
Fake Bake Flawless Self-Tanning Liquid & Professional Mitt make have "fake" in the name, but your tan will look as real as one you'd get from the sun. When applied with the mitt, every stroke is seamless, giving you an allover even tan that looks like it was airbrushed on. The glow appears immediately, so you can see what you're doing every step of the way. In a few hours, the self-tan will set in, darkening the skin no matter your starting tone. And the tropical scent will have you feeling like you're in paradise.

Cost: $28.00 for a 6oz. Bottle
Victoria's Secret Perfect Tan Gradual Self Tan Lotion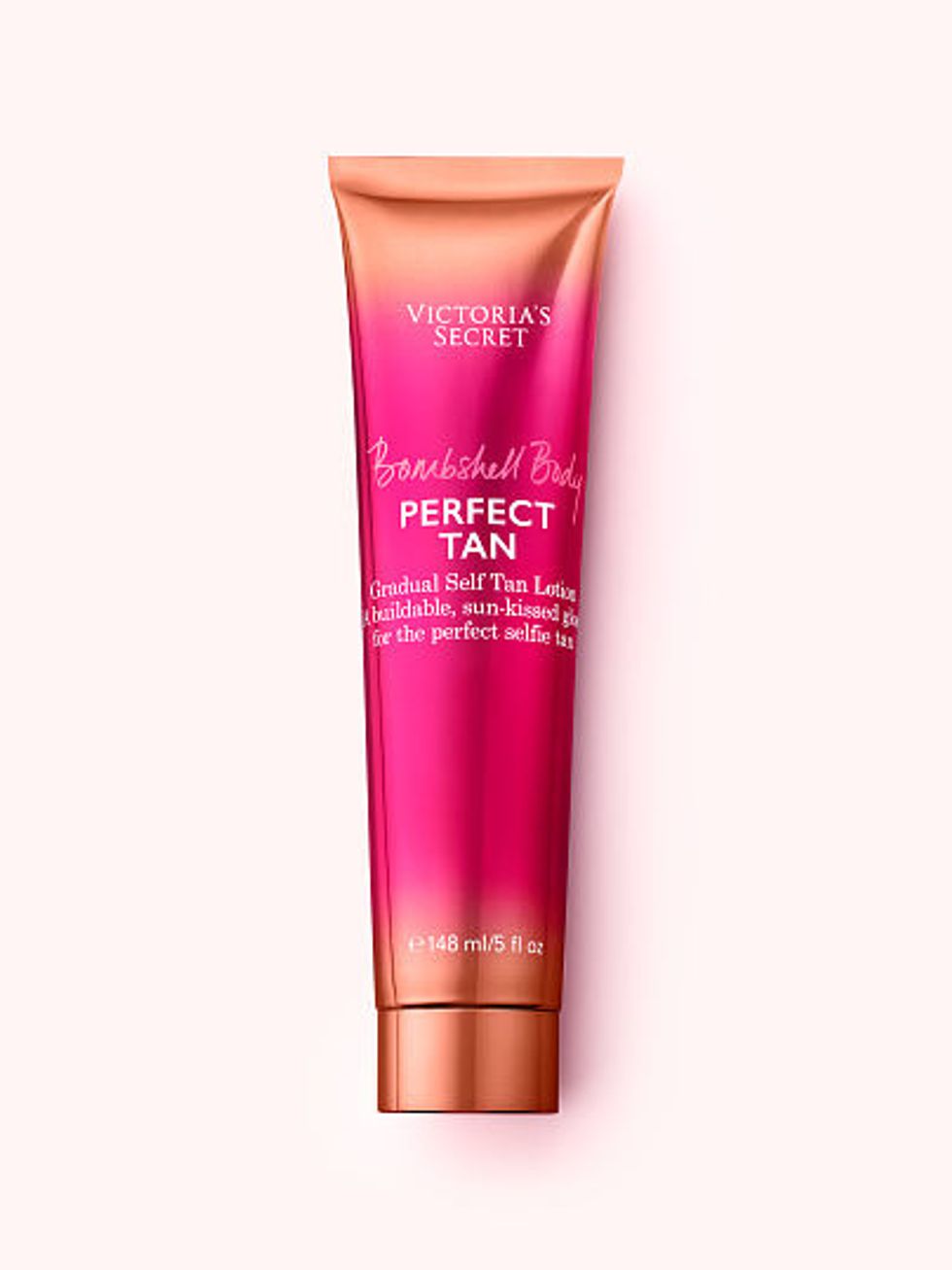 Victoria's Secret Via victoriassecret.com
The secret's out! Victoria's Secret Perfect Tan Gradual Self Tan Lotion is what makes those beachy babes look their best. Smooth and silky, the gradual-build formula lets you create a natural-looking tan that you will develop over a few days of use. Apply daily until you reach the bronze level you long for. Made with rich cocoa butter and soothing shea, not only does this lotion get you that tan you're after, but your skin gets super-supple in the process. You'll look and feel just like a VS "Angel!"

Cost: $18.00 for a 5oz. Tube
Norvell Venetian Sunless Solution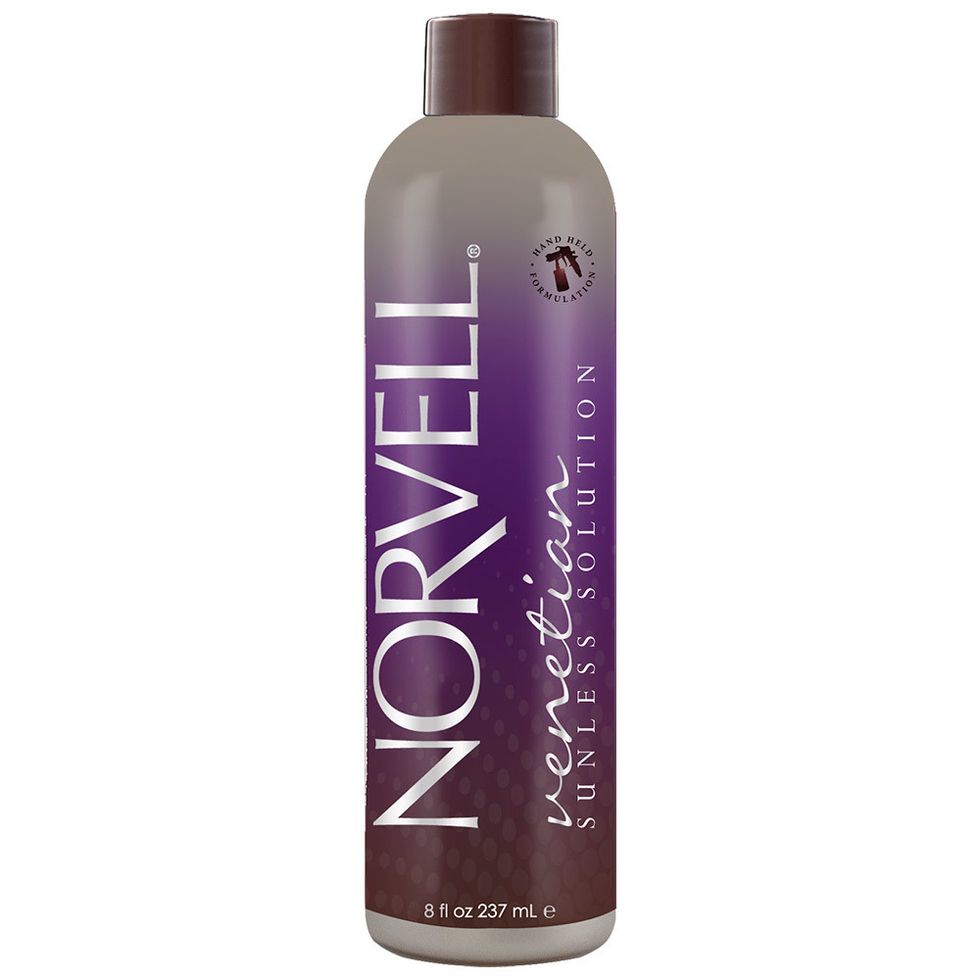 Norvell Via thetanningstore.com
Free of all the "bad" stuff – no parabens, gluten, sulfate, GMOs, etc., not to mention vegan and nut-, allergen-, and fragrance-free, Norvell Venetian Sunless Solution is the all-natural way to get a natural-looking tan. Apply the solution to your skin and get a unique glow with a violet hue within the bronzing agents. An exotic and alluring complexion will appear within eight hours of application and can last up to a week. Va-va-Venetian!

Cost: $17.49 for an 8oz. Bottle
KORA Organics Gradual Self-Tanning Lotion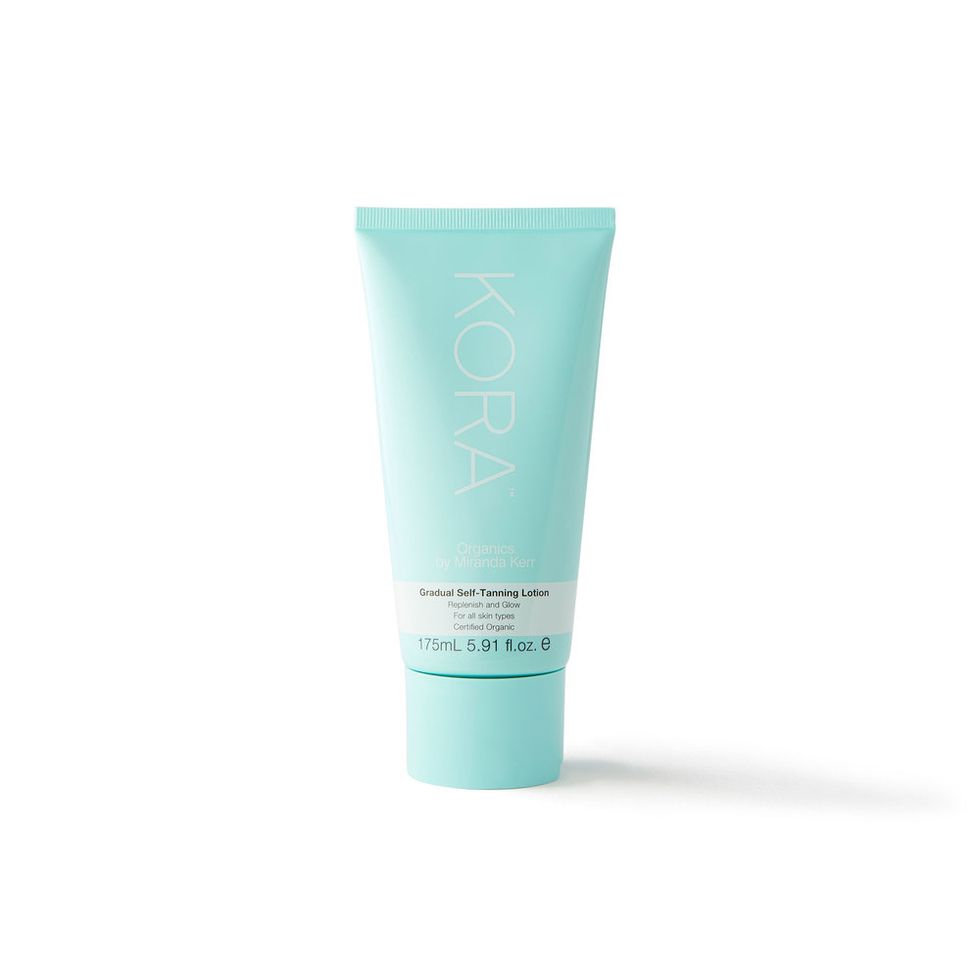 KORA OrganicsVia shop.goop.com
Recommended by Gwyneth Paltrow's goop site, KORA Organics Gradual Self-Tanning Lotion is among the best of the best, at least according to the actress. This lotion is ultra-hydrating and blends beautifully, leaving skin with a subtle tan with a honey-hued tone. One application is all you need to achieve that beachy bronze glow you're going for. As for the scent? If you love lavender and rose gives you a rise, KORA will delight your sense of smell as it seduces your skin.
Cost: $48.00 for a 5.91oz. Tube
Hit the beach looking like a golden goddess.